You guysssss. Another year of deliciousness gone by, another trip round the sun. Whoa. Seems like just yesterday I was doing this for 2015. I've fully concluded that the older I get, the more quickly time passes by. Which, sounds exactly like something my mom would say, further proving my point.
So, let's eat! I've published over 100 recipes this year (!) so this task of rounding up the top 16 was no easy feat. Recipes are like my babies, I love the all for different reasons. Thankfully, I didn't really have to choose- you did. These are the recipes that were shared the most, commented on the most or emailed about the most. Statistics, it applies to food blogging as well.
Thank YOU for making this one of my favorite years yet. I've been working my tail off in the kitchen to bring you more yummy, nutrient-dense options in the new year and I can't wait to share. I plan on kicking off 2017 the way I always do: with a month of weeknight dinners. Until then, enjoy this round-up of 16 recipes for 2016.
Pizza, pizza! Man, you guys loved this pizza as much as I did. A fun reminder that pizza doesn't have to be covered in cheese to be delicious. Pizza dough smothered in pumpkin-seed pesto, tomatoes and my homemade parmesan cheese. I'll take 3 slices.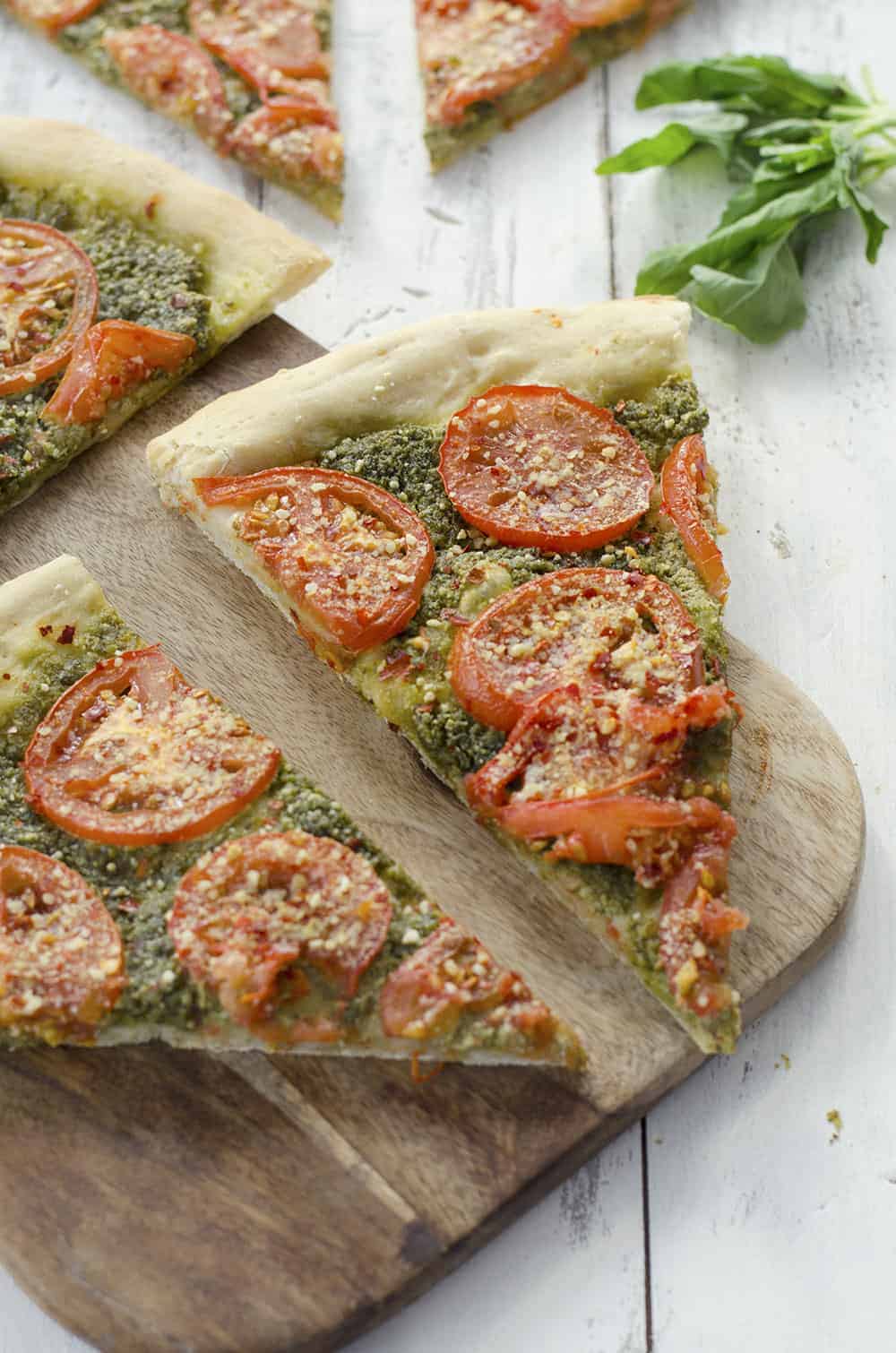 Wow, this recipe might be the all-time favorite. It's been shared hundreds of thousands of times and I love seeing all your re-creations on Instagram. Really, it's all about the tofu. If you think you don't like tofu, please, please try this recipe. It's chewy, crispy and meaty all at the same time. Plus, peanut butter.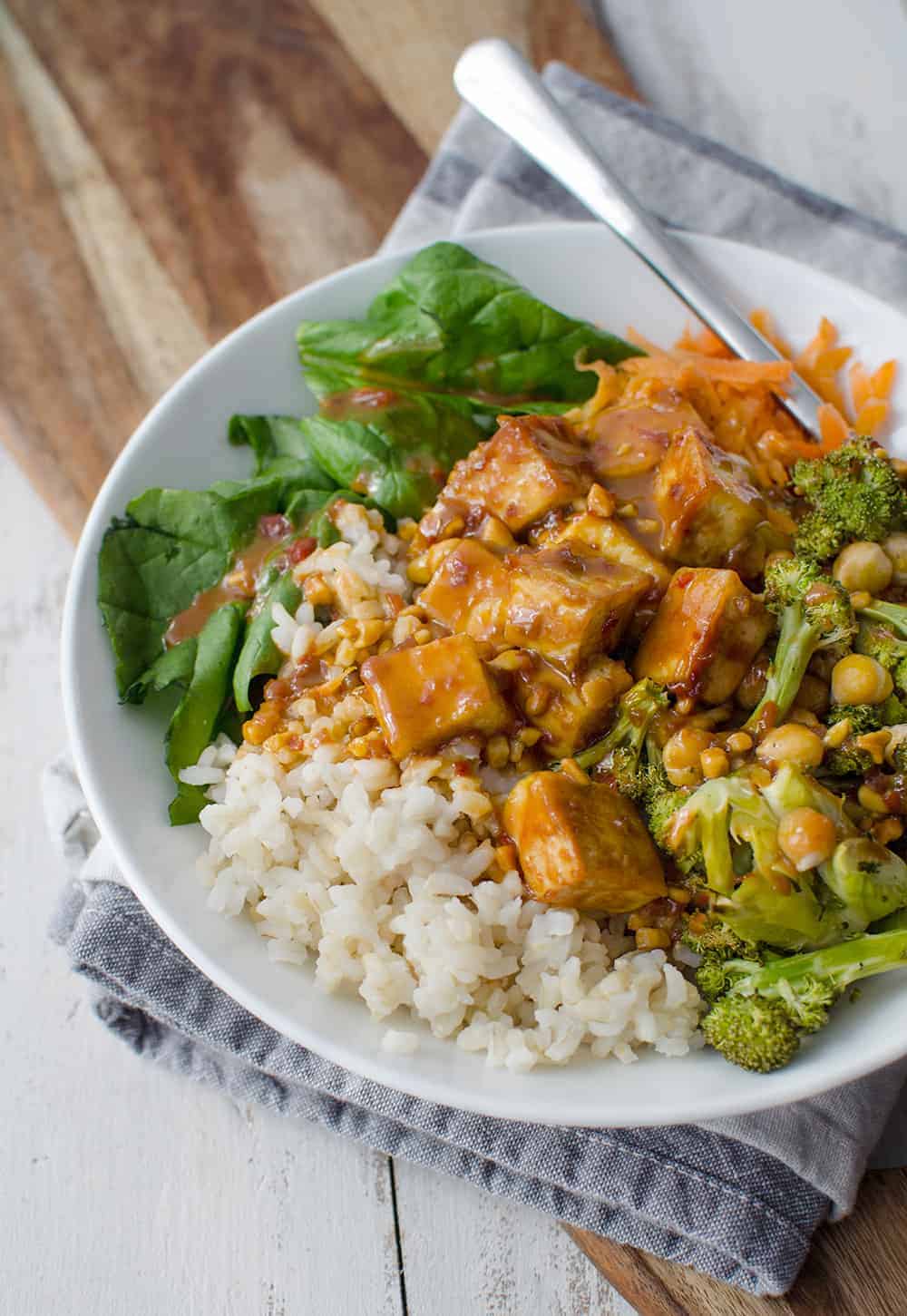 I love that you guys love the same recipes that I do! It's truly like we were made for each other, MFEO. These spring rolls are stuffed with vermicelli noodles, crispy tofu, and shredded veggies. Served with a spicy peanut-lime sauce for dipping. Great as an appetizer, though I often enjoy them for a simple lunch or light dinner.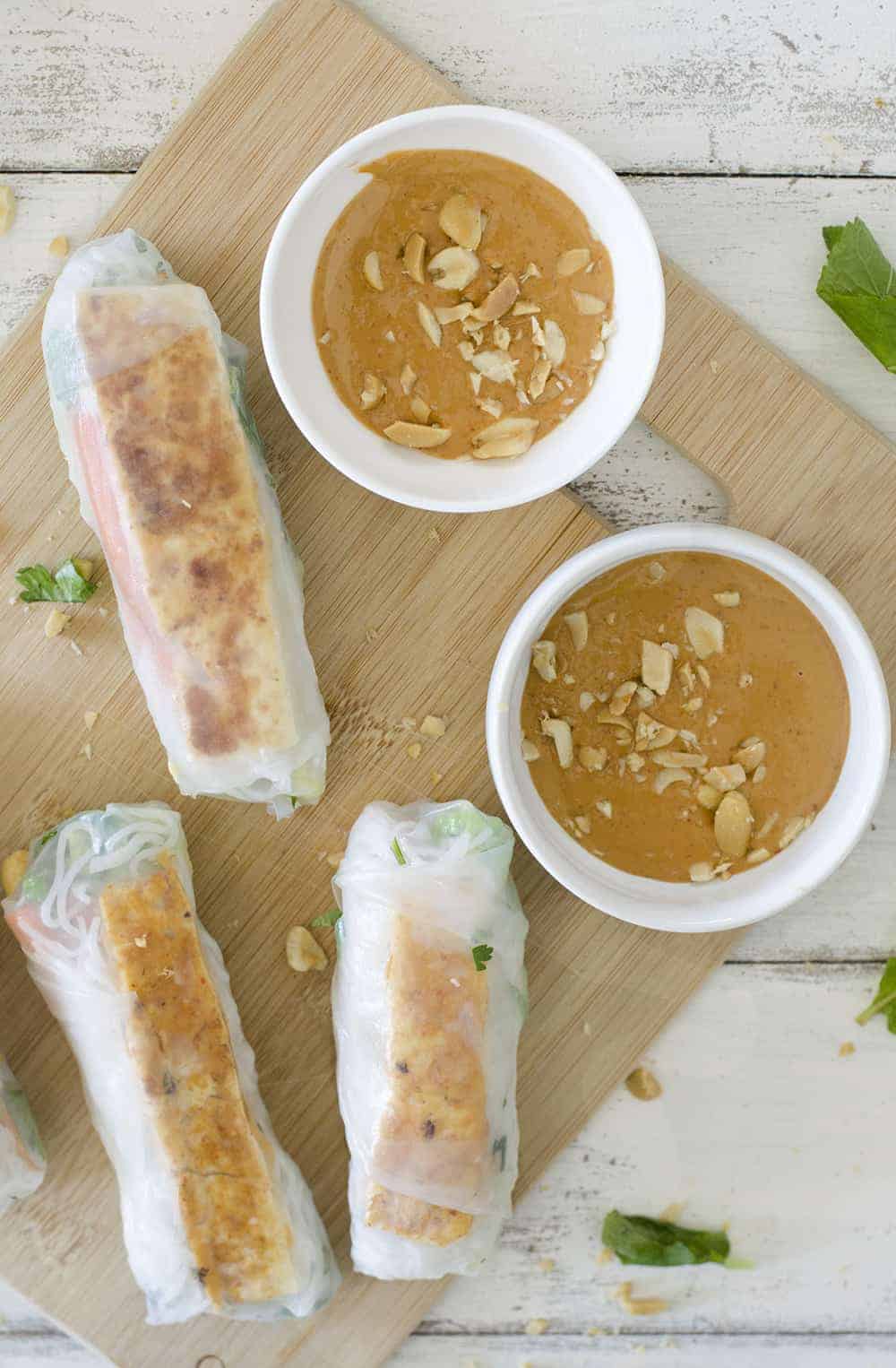 This one's for you BL, thanks for introducing me to the refreshing deliciousness that is lime juice + cherry juice + soda. My version comes in a raspberry-lime form; a quarter of the calories of cherry limeade and just as refreshing. It's my favorite thing to sip on a hot, humid day (should also be noted that these taste great with a little white wine, tequila or rum floater).
Holy moly, I love this sandwich. This gorgeous rainbow sandwich is what my lunch dreams are made of. Layers of shredded carrots, radishes, buttery lettuce, avocado, goat cheese, heirloom tomatoes, sprouts and thinly sliced cukes. All topped in a luscious green goddess dressing. Totally wish I was munching on one as I write this post.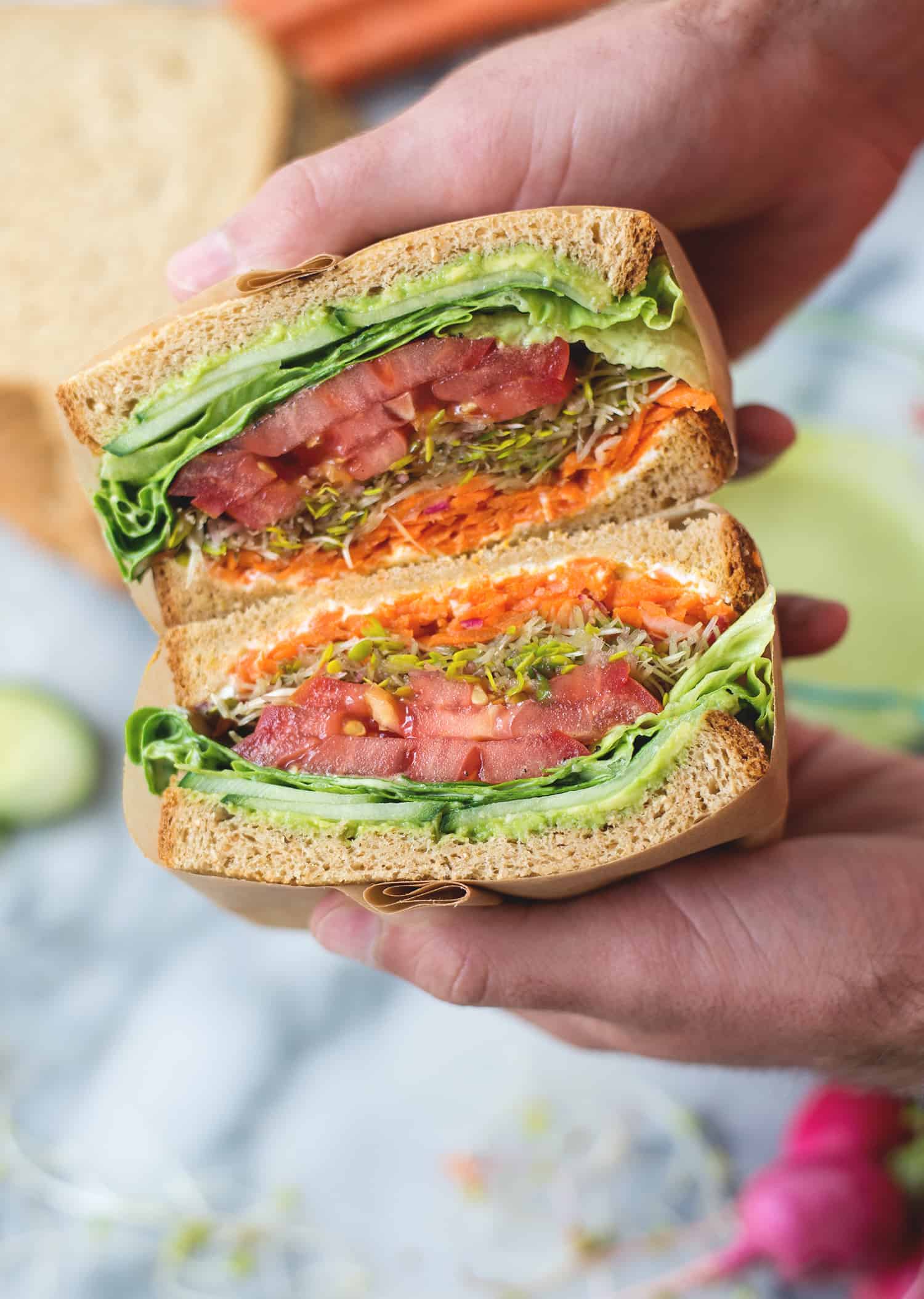 Inspired by my favorite candy of all time, the Almond Joy. I've come to the conclusion that you either love coconut or completely detest it. I love it, BL hates it. Story of my culinary life. For my fellow coconut-obsessors, these are for you.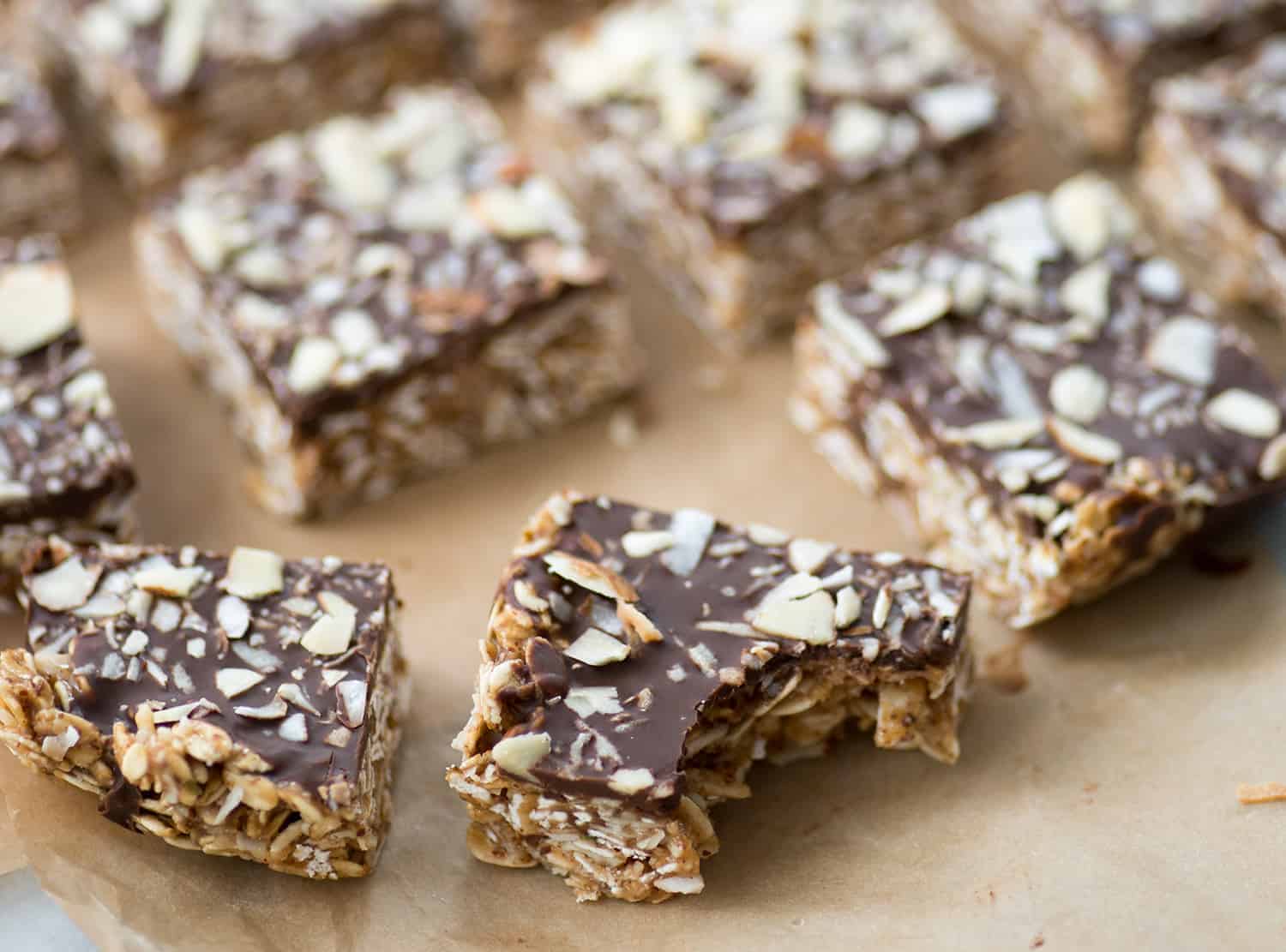 I love these bowls so much I made you a video! In other news, I'm now aware I use the same descriptions over and over again to describe my food: I love these! So good! Must-try! No really, I love this!. Well, all of the above for this recipe as well.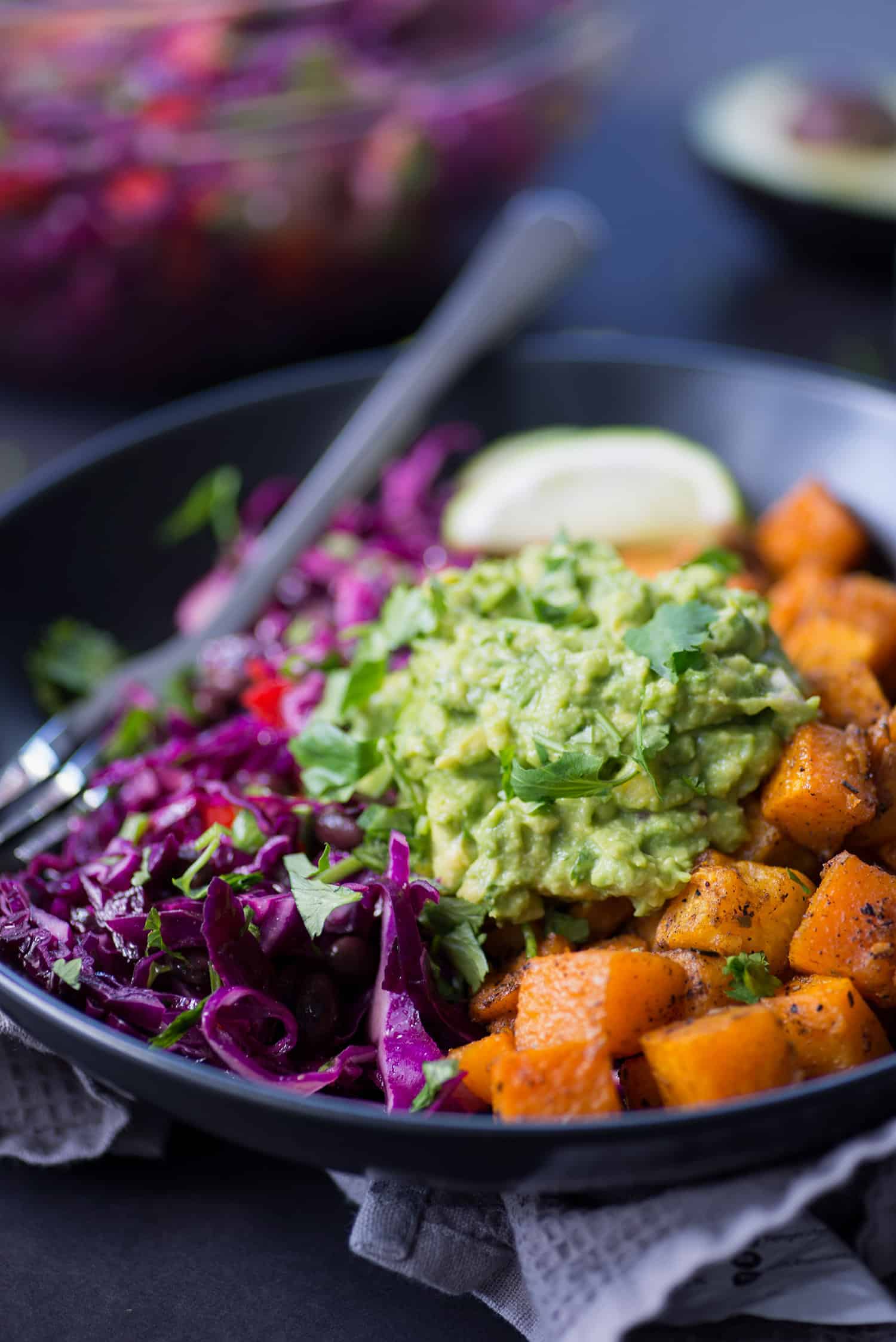 I'm fairly certain that I could alternate between tacos and pasta for every meal and be OK. Well, these are no exception. Spicy zucchini, corn and lentils with a creamy jalapeno-lime sauce. Come to mama.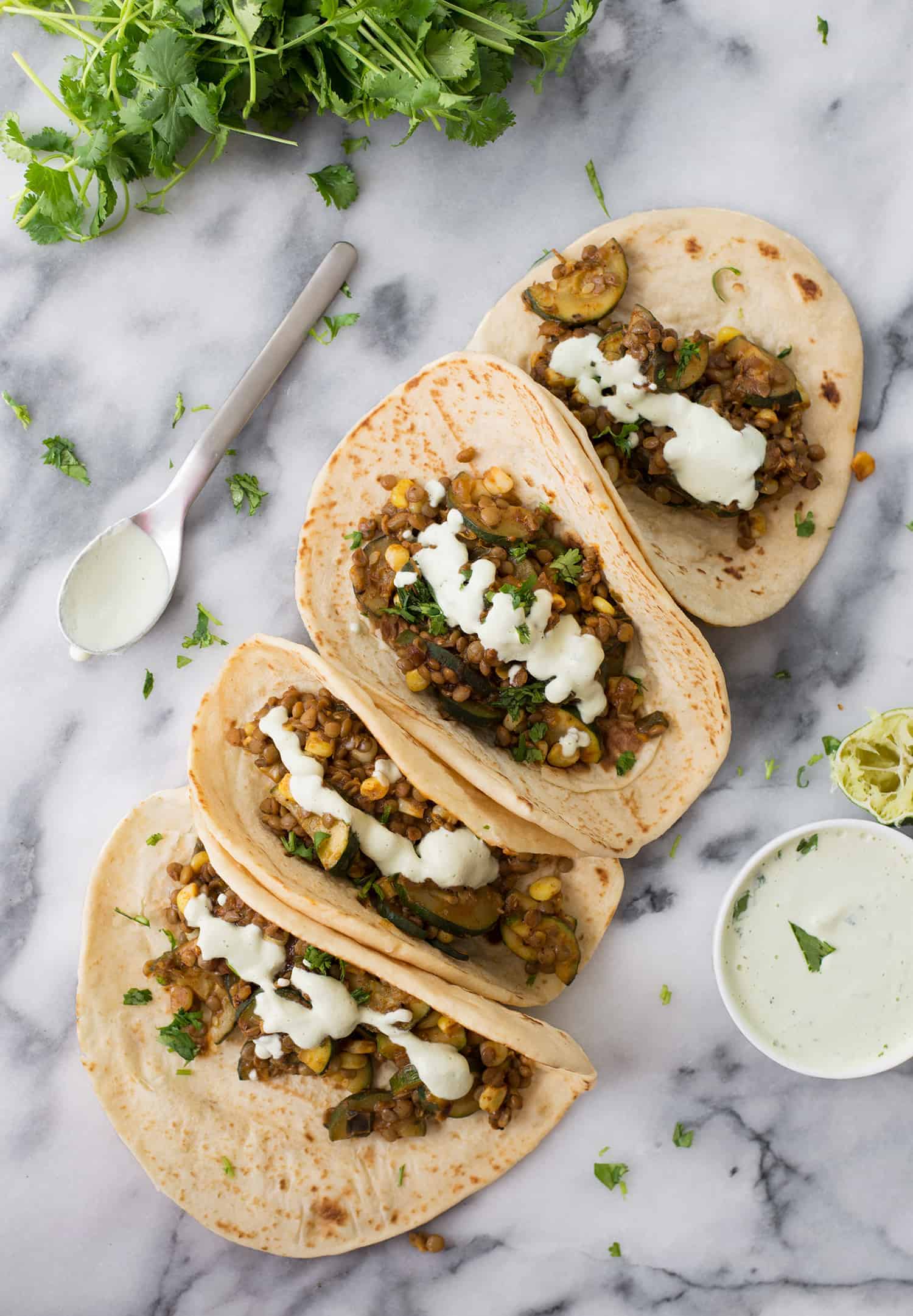 Sometimes I think that my purpose is to show how incredibly delicious tofu can be. It's no secret that I love the stuff, for it's versatility, it's texture and it's nutrition. But, I know for many of you- tofu is weird. These kebobs are a great option for any meat-free cookout: chunks of meaty tofu grilled to perfection and covered in fresh mint pesto.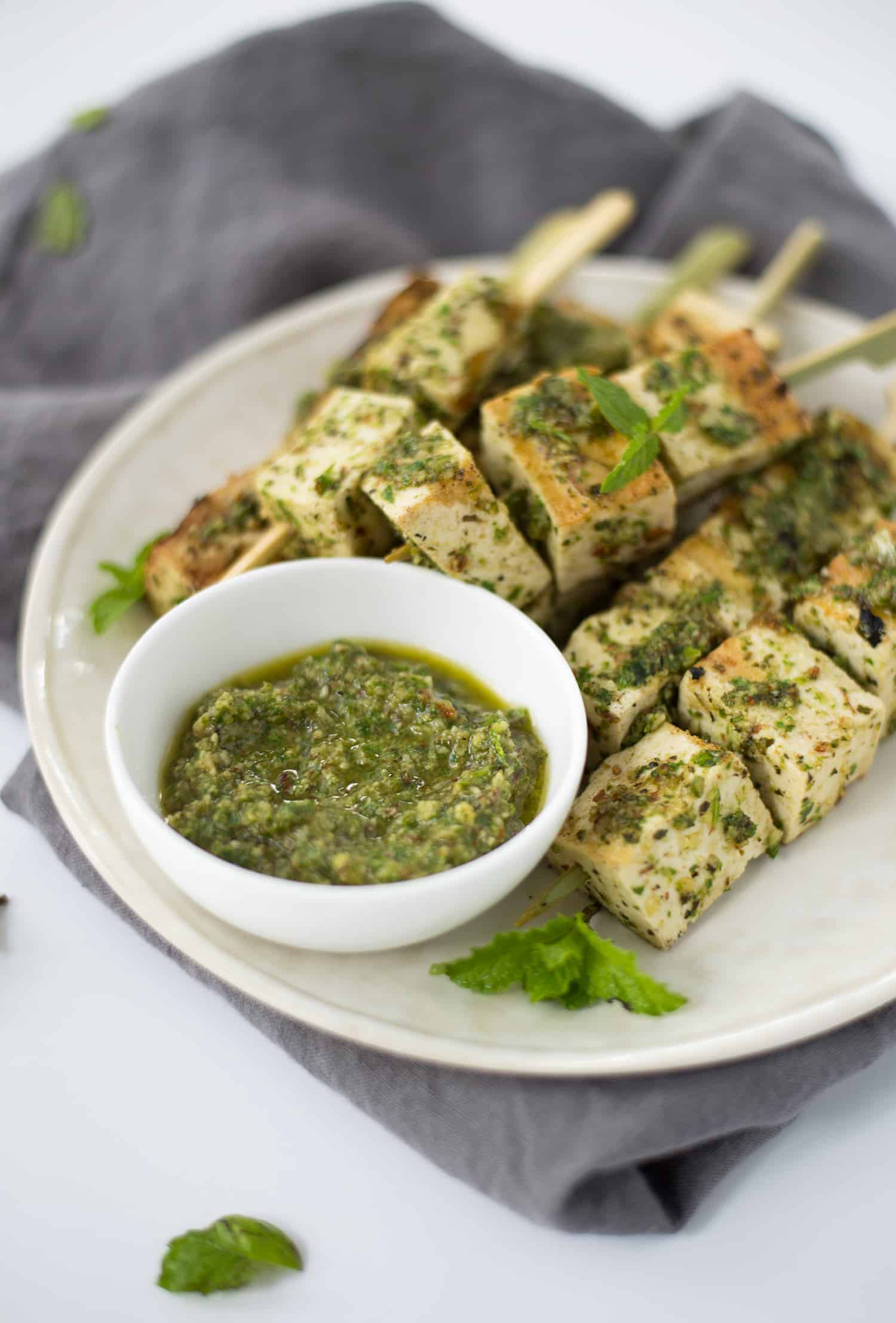 I could probably post nothing but greek salads and you all would be OK. I adore that you love them as much as I do! French lentils, tomatoes, cukes, creamy potatoes and herbs tossed in a lemon dressing.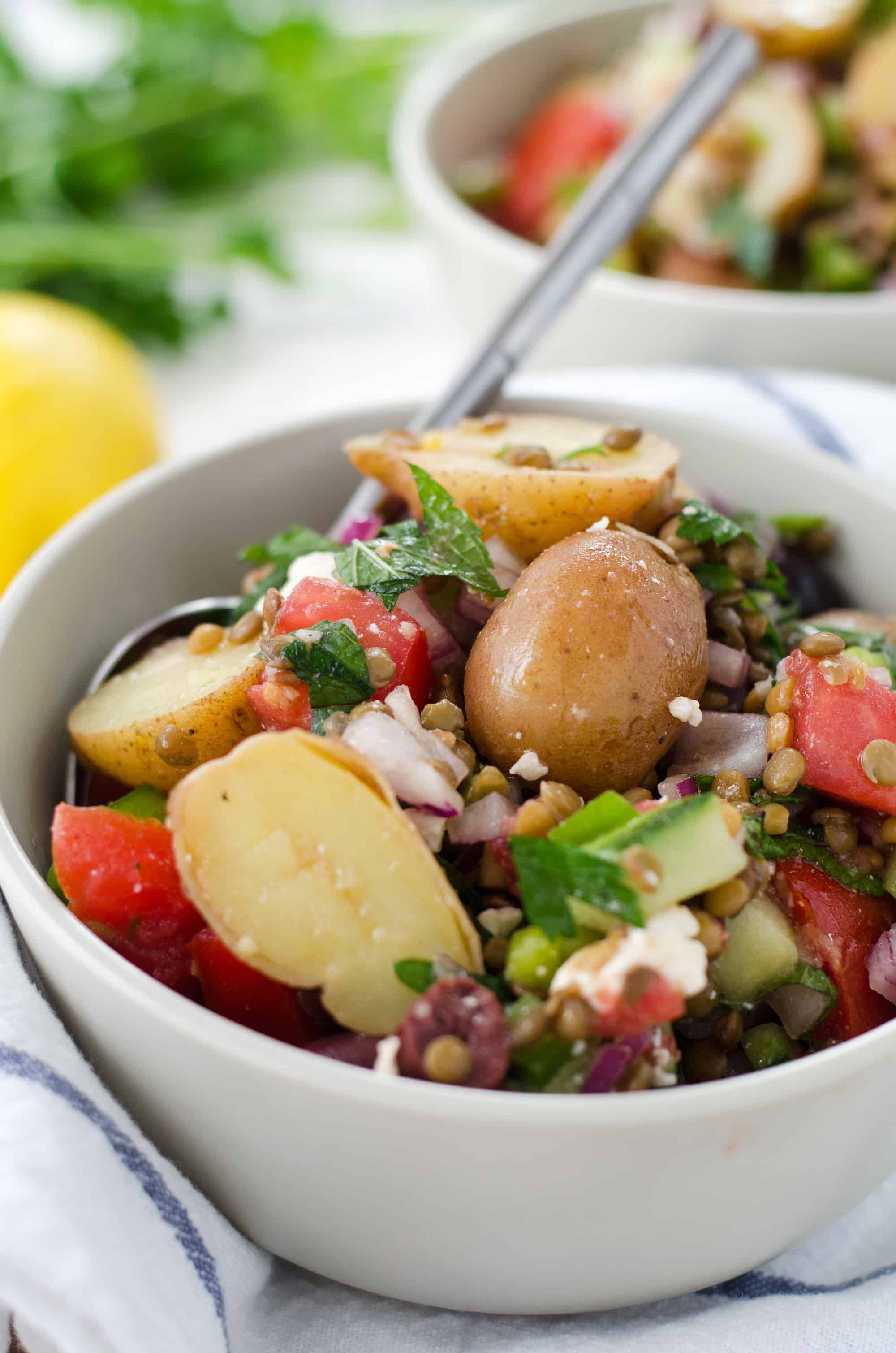 This was my DRINK OF SUMMER. My goodness, I drank this at least daily and can't wait for temperature to come up from freezing to do it all over again. The secret is my coconut milk ice-cubes which make for a luscious treat that isn't watered down.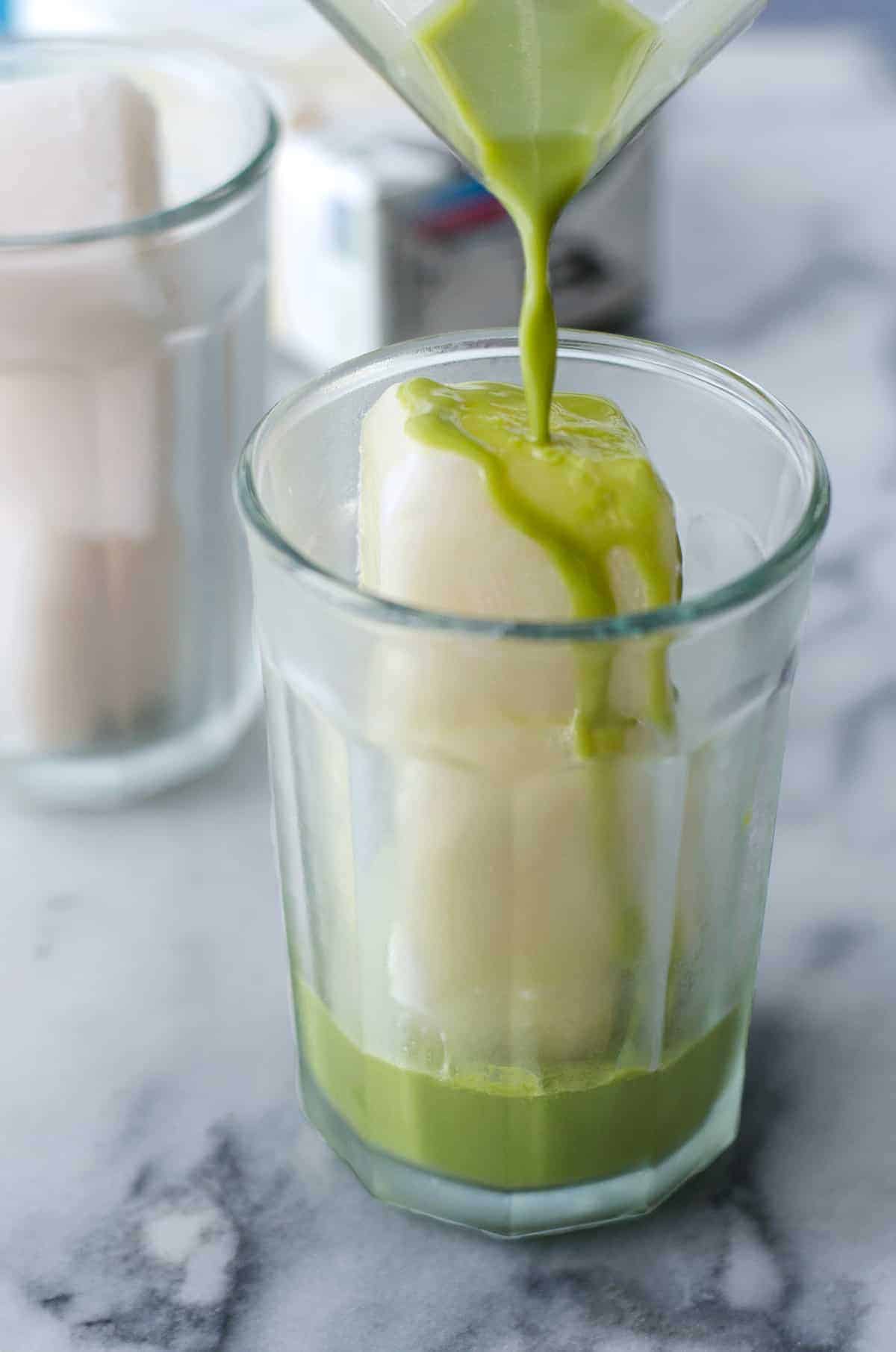 Baked, not fried, tofu cubes smothered in a sweet, garlic sauce. The real test is limiting how many cubes of tofu you sneak into your mouth before plating. Just as easy as take-out but so much better. One reader said that her husband thought he hated tofu until he tried this dish! Yeah! Love hearing comments like that.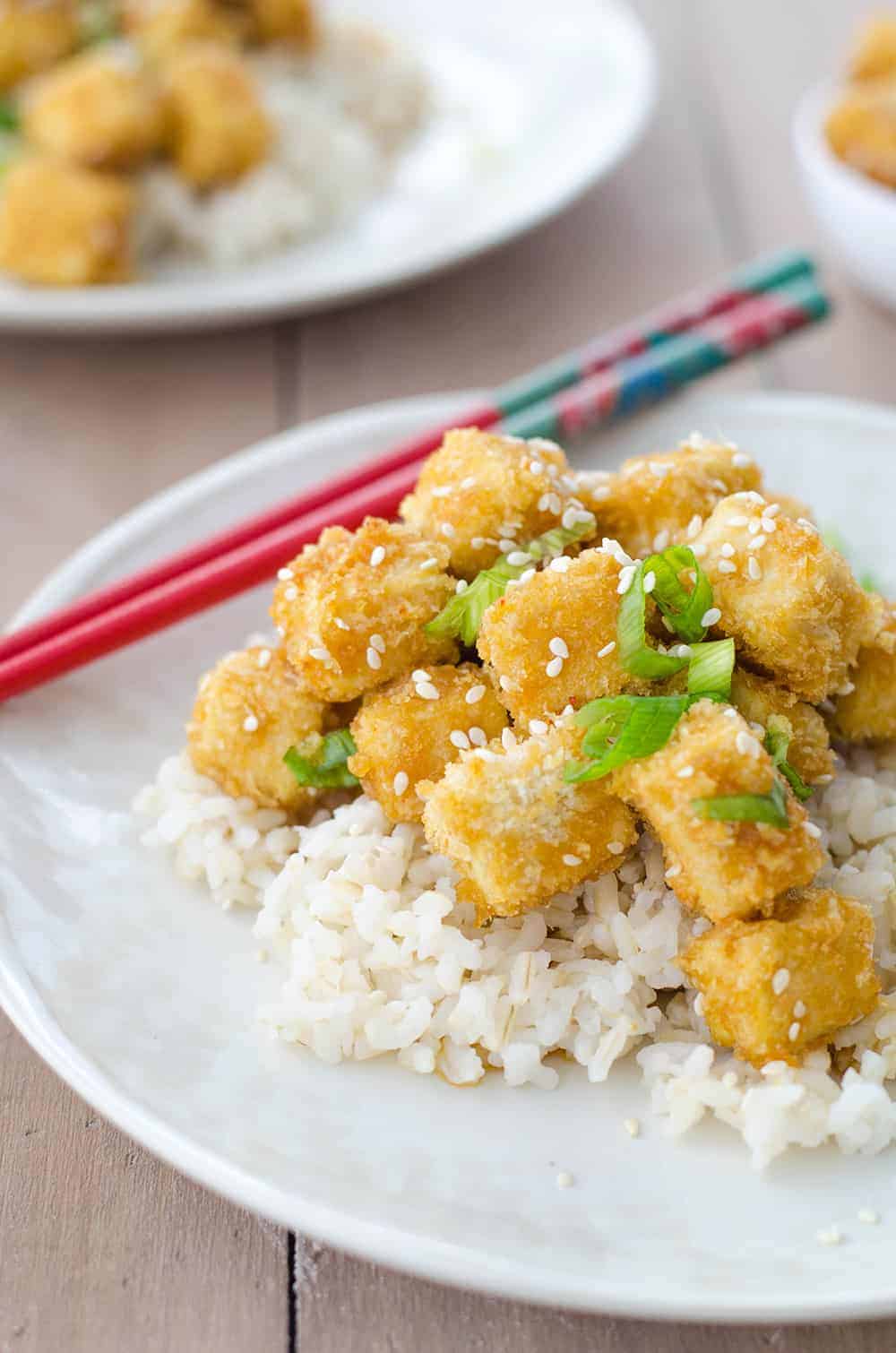 I'm still dreaming about our trip to the land down under (well, the other land down under- NZ) last winter. This is my tribute to that adventure, New Zealand in a bowl. Kiwi smoothie bowl topped with the best granola ever! I love hearing about how much you all enjoy this granola recipe; I still make a batch monthly and BL looks forward to it every time.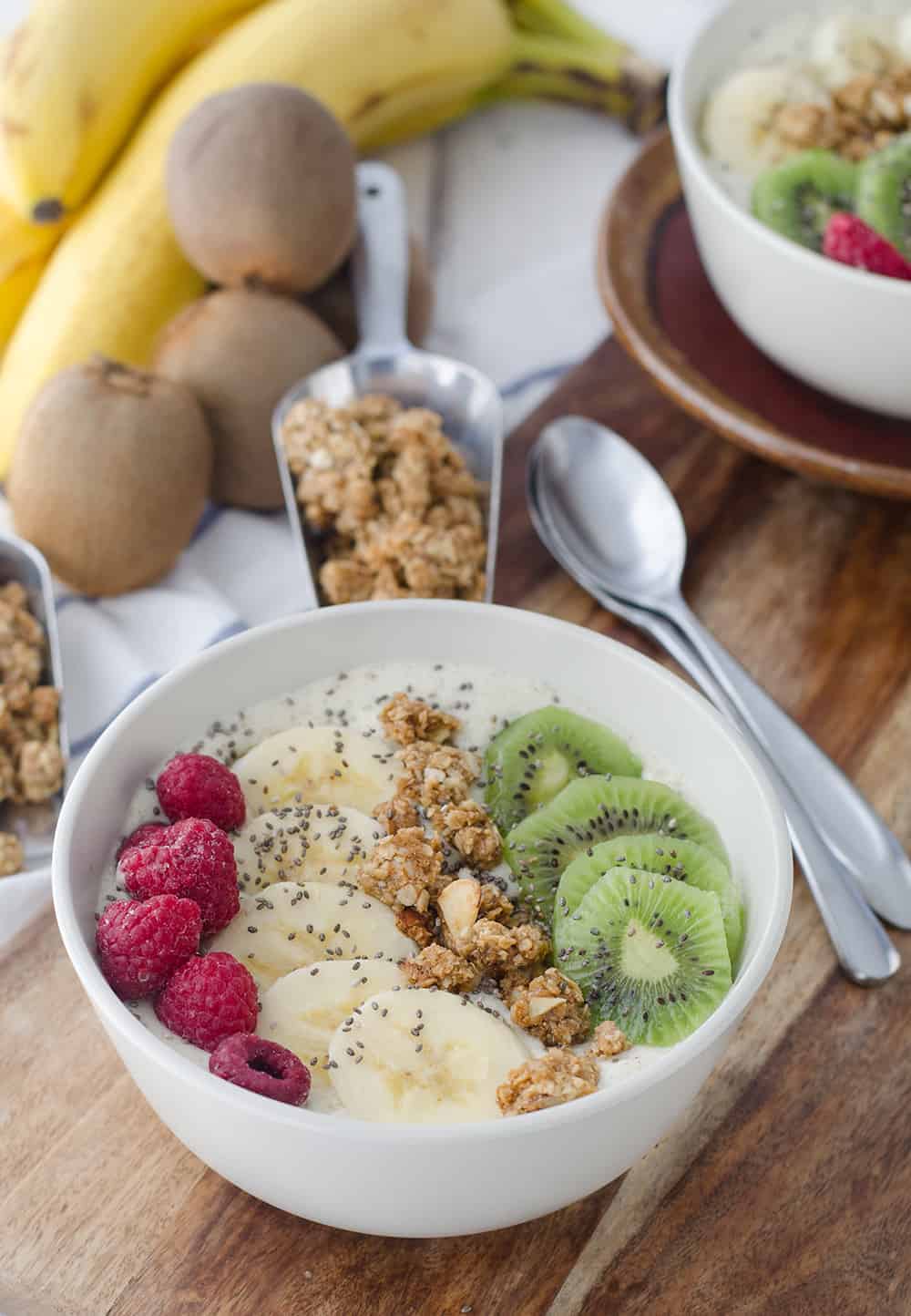 Just like me, slow-cooker meals are your favorites. Perhaps it's because we love food, but also have super busy lives. Slow-cooker to the rescue! This is my version of my favorite Indian meal, chana masala. All hail the chickpea.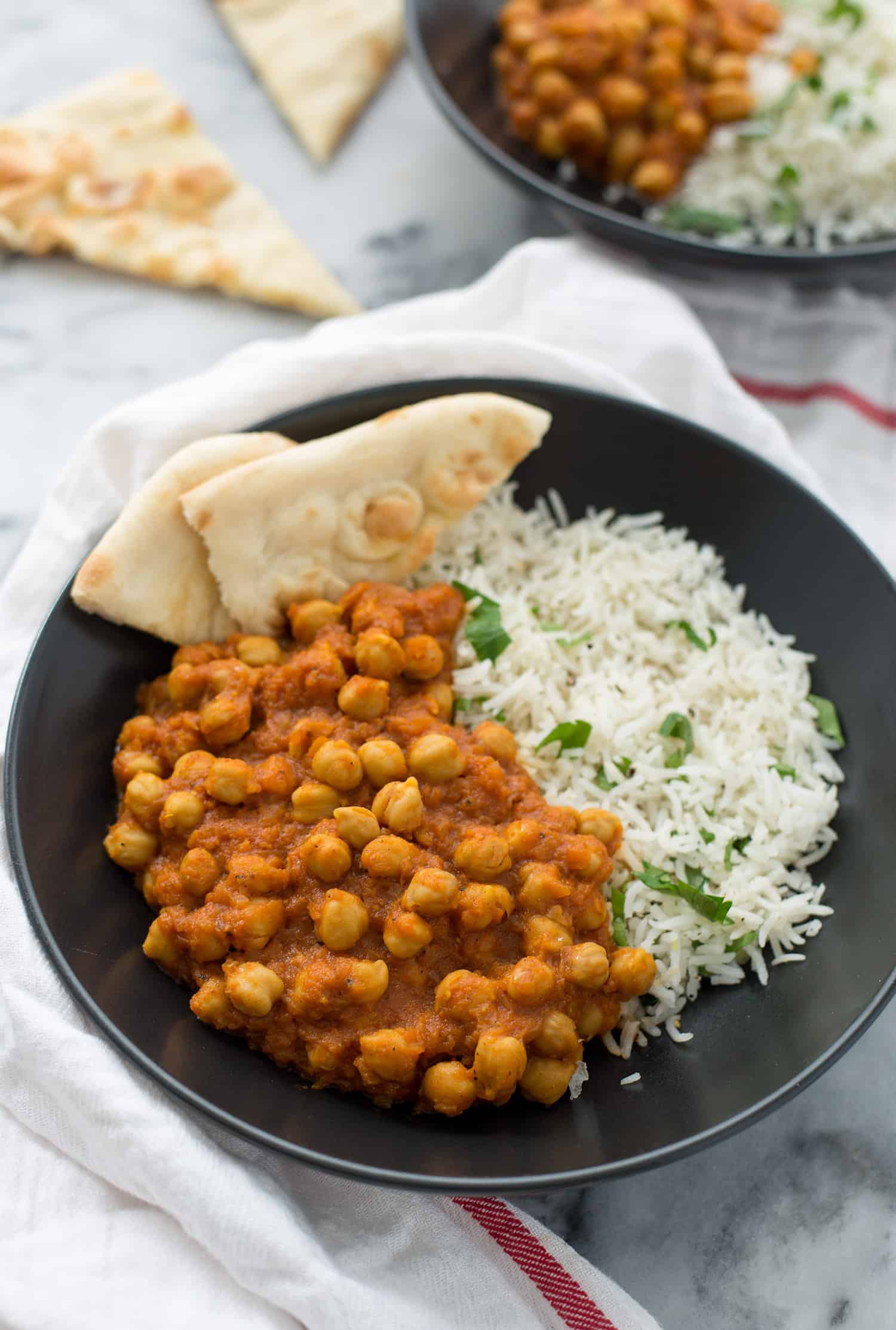 I'm a sauce girl. My fridge is broken down into three compartments: produce, condiments and other. Seriously, I put hot sauce on my pesto on my ketchup and I don't apologize for it. Dry food, you are not welcome. Saucy, sloppy dishes, come sit by me. This bowl is basically my excuse to eat chimichurri sauce: kebobs of grilled veggies and polenta, herbed rice and extra, extra sauce.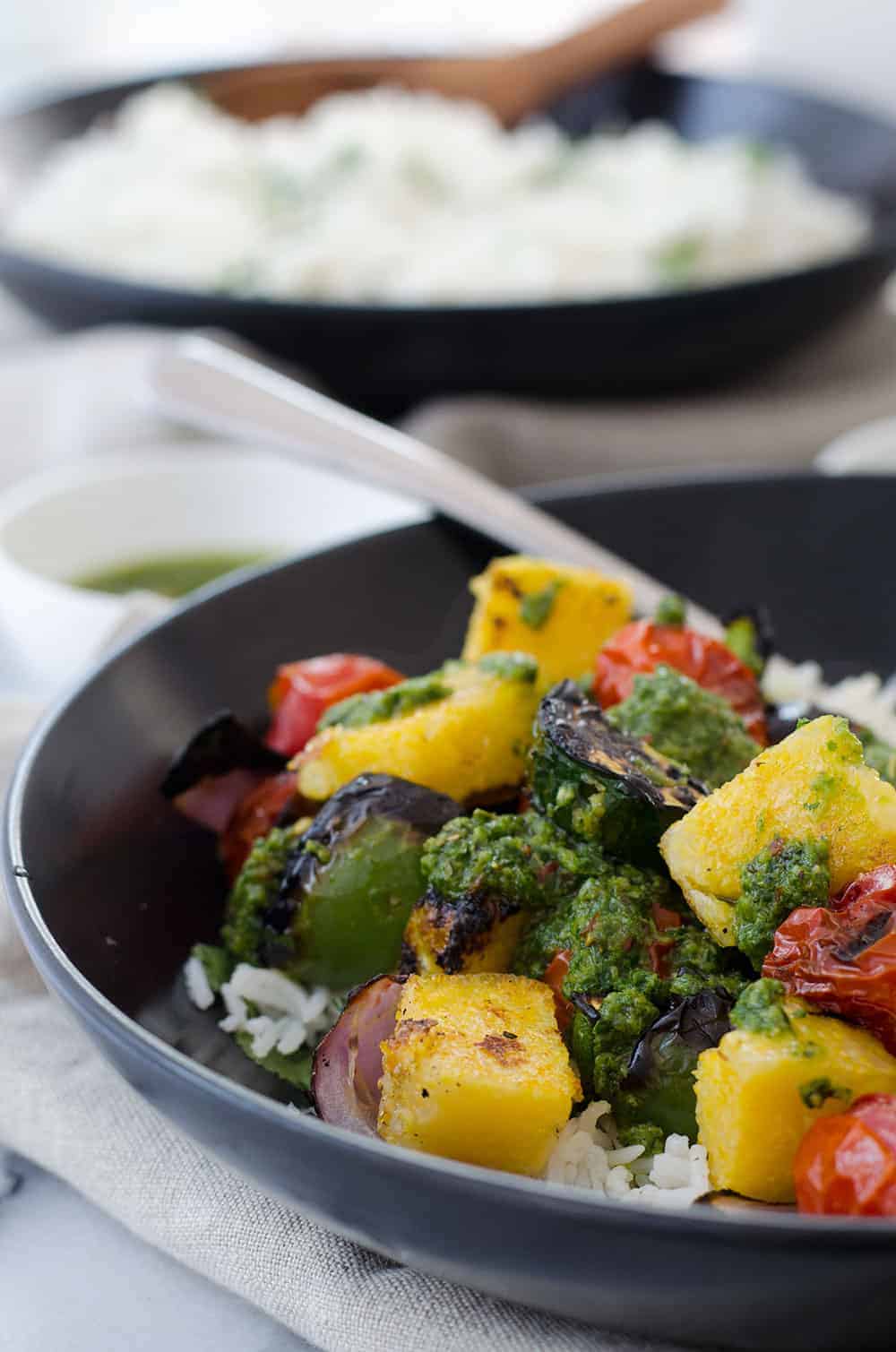 Rounding out the list, we're finishing up with soup. But, not just any soup. A thick, stew-like meal made with red lentils, coconut milk, and curry paste. This is not your momma's lentil soup. It's creamy, spicy with a hint of richness. It may be the best lentil soup I've ever made.