As I near the end of my challenge, I want to share what I've learned, gained, and let go from.
1. Daily Yoga rocks. This challenge idea first popped into my head when the yoga studio I belong to started offering their "40 Day Challenge." Somewhat similar to mine, it's a daily yoga, meditation, nutrition practice that I wanted to copy. I wasn't a huge fan of their "food rules" and so I came up with my own. Plus, their challenge conflicted with my kickball league and I wasn't giving that up!
I have reaffirmed my yoga practice many times over. I have enjoyed this part of the challenge much more than the food part, a suprise even to me. While I don't know if I will continue with daily yoga, I hope to keep going as much as I can. I also learned to take more rest, a 4 letter word to me in my usual practice. I hurt my wrist AND my knee at two different times during this challange and learned that "yoga practice" can be as simple as meditating in Savasana. Perfect for days when my mind needs the practice more than my body.
On the vainer side of things, I am loving my more toned body. I don't think I lost any weight during this challenge (I don't ever weigh myself) but I have noticed much more definition in my abdomen and arms. No complaints here…
2. Thank god for technology. When I first started this challenge, I thought I would have a whole slew of recipes afterwards to share with you. However, we ate much simpler than we normally do: roasted or steamed vegetables, rice, beans, or salad was dinner most nights and I really enjoyed the no-fuss cooking process.
3. I prefer store bought bread. Sure, my farmer wife days of getting up early and making bread were fun some of the time but not realistic in everyday life. I might do this more once I have a larger family, but a loaf of bread every few days for me and BL is way too much. I found myself eating more bread than I usually do, mostly because I knew it only had a few days of shelf life. Well, that and fresh bread topped with avocado or almond butter might be the greatest thing on earth. Delicious, but not practical. Ezekiel bread, you're back on!
Here are my favorite recipes:
Whole Wheat Bread– basic recipe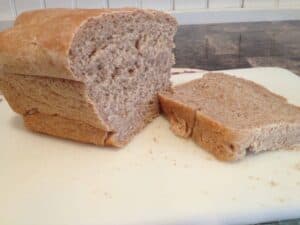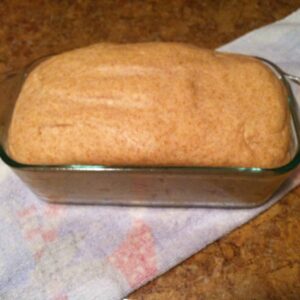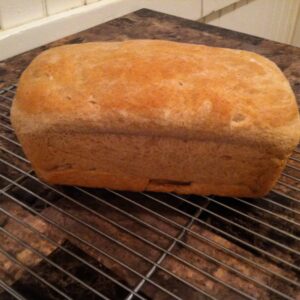 Great with Italian Food, Paninis and my La Clouche Bread Baker, no-knead bread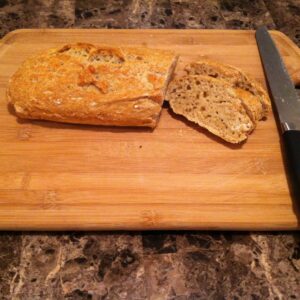 4. Be honest. As I mentioned yesterday, I didn't follow this 100% to the T and I am OK with that. I enjoyed the nights I went out to dinner with friends, BL, and the various parties/vacations we took. You might not agree with that but I think that enjoying life means more than trying to prove a challenge to myself.
I have 5 days left and am looking forward to finishing them. Between this and my sugar-free challenge last year, I think I have found a new fun ritual. Not sure what next year will be, maybe gluten-free?