Hi friends! How was the weekend?
After meeting with a client this past week to discuss meal plans, I got to thinking about my own meal plans. While I like to pretend that I am hyper-organized when it comes to our food the truth is… well, that couldn't be further from the truth. 
I plan well on weekends. If we are in town, I almost always have a nice meal planned for both Saturday and Sunday nights. Those are the meals that I enjoy the most- recipes that are a bit more involved or ones that I am creating for the blog and have the extra time to test and retest as needed.
For the weekdays, well- anything goes. Anything goes. The past few months have been considerably busier than usual. Packed with teaching, clients, and planning a wedding, we have been doing more grab and go options than usual. While that's OK for some of the time, I really want to get out of our routine and into healthier habits. You know, like I tell my clients to do 🙂
MY LATEST VIDEOS
Since sharing is caring I thought you might want to see what our week ahead is going to look like. I went to both the grocery store and farmers market this weekend so we are stocked and ready to go. For breakfast, I am planning on the usual: smoothies, banana with almond butter, and overnight oats. I usually do a big batch of overnight oats on Sunday night and eat that for Monday and Tuesday, a smoothie for Wednesday and then fruit or toast for other days.
For lunches, I am planning on either leftovers or salads. Lunch is my favorite time of the day to sneak as many vegetables in as possible. That way, if dinner ends up being take-out or snacks around the house, I don't get too bent out of shape. For me, salads are the best way to do this,as evidenced by my current instagram. There are no rules when it comes to salads, anything and everything works. I always do a protein (tofu, beans, lentils, baked tempeh, veggie burger patty), a healthy fat (nuts, avocado) and whatever vegetables I have in the house. I also made a batch of Lentil Sloppy Joe's that BL can snack on and take for lunch as needed. While a salad is fine for me, I know he usually wants a little more food.
Onto the dinners:
Monday: Weeknight Tortilla Soup
As the name implies, this is a quick & easy meal that comes together in just 30 minutes. Perfect for busy weeknights, lazy weekends, or whenever you are craving a spicy soup rich with vegetables and beans.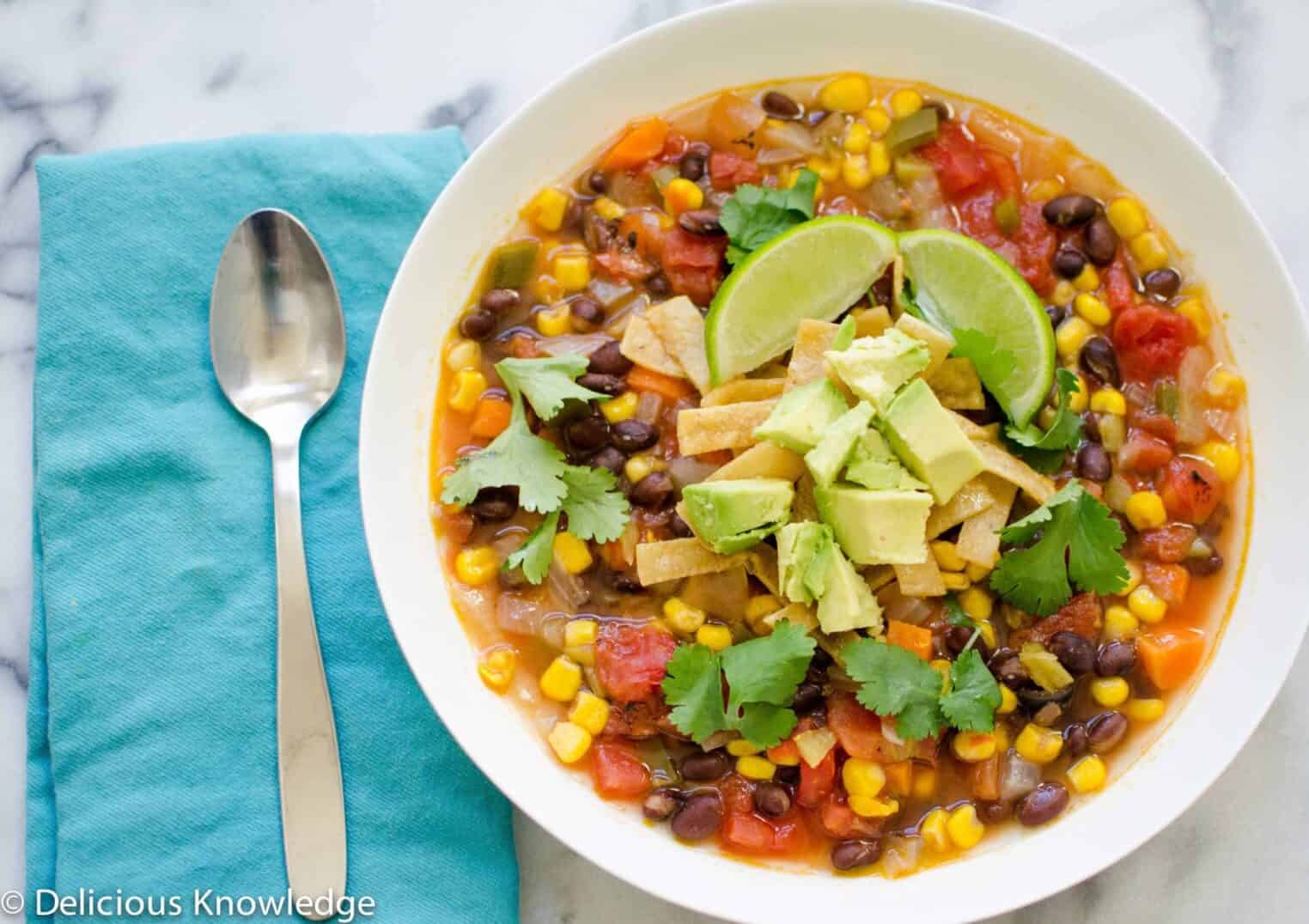 Tuesday: Grilled Mediterranean Flatbread 
Tomato-Basil Hummus, Olives, Basil, Tomatoes. You can't go wrong with these easy pizza flatbread.

Wednesday: Roasted Peanut Kale Salad & Baked BBQ Tofu
Let's get a little more green in, shall we? A simple kale salad with roasted peanut dressing. I plan on pairing this salad with baked BBQ tofu for a more filling meal.

Thursday: Meaty Vegan Burgers, Sweet Potato Mac & Cheese, Grilled Asparagus
A meal that both BL and I can agree on: veggie burgers (that I made on Sunday, kept a few out for topping salad lunches and froze the rest for this meal), mac & cheese that is, dare I say, healthy? and grilled asparagus. I am SO happy it's asparagus season! #givemeallthespears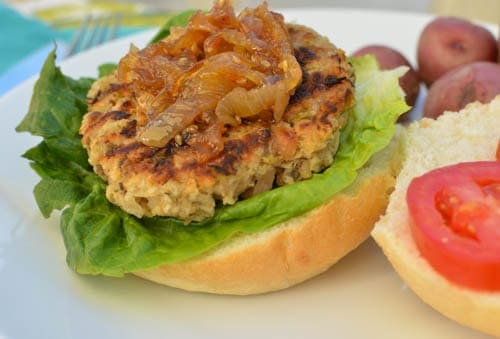 Friday: Spring Risotto with Pea Coulis
One of my favorite meals to welcome Spring with- spring risotto with pea shoots and pea coulis. I originally had this dish at Hurley's in Napa and make it as often as I can. With fresh farmers market vegetables, this should be the perfect meal to end the week with. Wine will absolutely be included.

And that's the week! What's on your meal plan for this week? Do you usually plan out your dinners?