Let's talk fall.
Specifically, an East Coast fall. The one that I am currently missing while living in NorCal.
The crispness in the air, the smell, the orange, yellow & red trees. We might have better weather, but we most certainly do not have fall.
Which is why every year, I plead with BL to take me to Apple Hill to pick apples, to pretend the leaves are changing color, sip cider, and forget that it's still 82 degrees in October.
So when I talk fall, I talk apples (& pumpkin, but that's another post).
Apple pie, apple cider, apples & peanut butter, and my favorite treat- cinnamon apple chips.
MY LATEST VIDEOS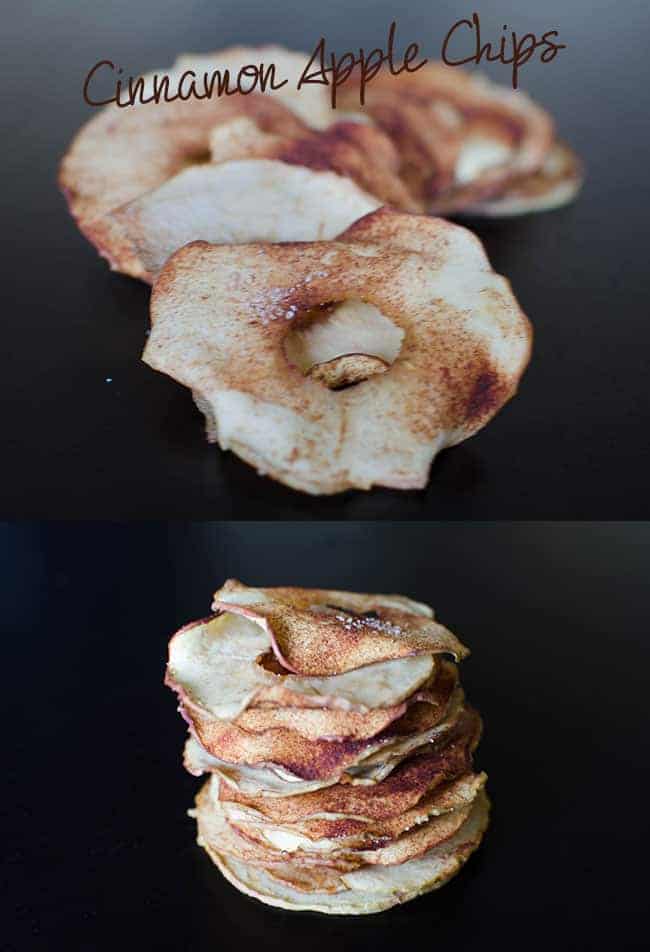 I'd like to introduce you to one of my favorite kitchen gadgets, the under-appreciated but very much loved, vegetable slicer. Essential in making scalloped sweet-potatoes, homemade potato chips, thick tomatoes slices, and of course-apple chips.
I was recently asked to review the Rösle Adjustable Vegetable Slicer with Grip
, a fantastic product that slices vegetables and fruits into perfectly thin slices. If you're looking to up your vegetable intake, a slicer makes it so, so easy.  It's especially useful for those who are working on knife skills, have trouble using a sharp knife, or want faster prep time. While I love my food processor, I don't always want all the fuss of dragging it out just to slice a few vegetables. Instead, I grab my slicer. I put this one to the test this past weekend to make chips from fresh Apple Hill varieties.
I've owned a few mandolins over the years, but this was by far the most comfortable. The extremely sharp blade made slicing through the hard apples, core and all, easy as slicing through butter.
The vegetable grip is essential to protecting your fingers as you get down to the last bits of fruit. I confess, though, I usually use my hands to slice on a mandolin, but I took no chances with this one. The sharp blade made cutting extremely fast, too quick for me to switch over from my fingers to the grip. The grip is what makes this slicer top-notch. It covers the entire surface so you can stay in contact with the blade and food the entire time. I get very frustrated when I have to constantly readjust my grip to finish slicing the food.
The only negative I found with this variety is the lack of a stand. I love when slicers have an adjustable stand on the back to help prop it up against a cutting board. Instead, I placed the slicer over a bowl and sliced the apples directly over. Alternatively, you could hold one end of the slicer at an angle, but I'm not always so coordinated : ) However, this was much, much smaller than my full size mandolin so if your looking for something that takes up little space, this is it!
Lastly, I know that this slicer costs a bit more than some other brands on the market;  however,  in my opinion, it's worth it. If you see yourself using a slicer on a regular basis, you want something of quality. Personally, I have thrown away quite a few cheap slicers over the years because they slipped or dulled. That's a lesson I've learned as I continue my journey in the kitchen, sometimes higher-quality items are worth it in the long run.
Now, let's make some Cinnamon Apple Chips!
Fresh apples with just a bit of cinnamon-sugar… you'll be making this one over and over again.
Print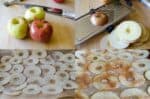 Cinnamon Apple Chips
Author:

Category:

apple, chip, healthy
---
Description
Homemade Cinnamon Apple Chips! Thinly sliced apple chips baked with cinnamon and sugar. Vegan, Gluten Free.
---
Scale
Ingredients
3

apples, cored and sliced this using a mandoline or sharp knife

3 tbsp

. cinammon

3 tbsp

. sugar

1/8 tsp

. grated fresh nutmeg
---
Instructions
Remove core from apples
Using a mandoline or sharp knife, slice into thin rounds
Place apples in a single layer on baking sheet, lined with parchment paper or silpat mat.
Sprinkle top side with cinnamon and sugar, using your fingers to spread mixture over apple.
Place in a 200F degree oven for 1 hour.
Flip, and bake an additional 1 hour.
When finished, turn off the oven and allow apples to sit for another 30-60 minutes to crisp up with oven off.
Enjoy! Store in an airtight container.
Disclaimer: I received free products to review, but all opinions and thoughts are my own.