As we close yet another year together, I wanted to share with you the best recipes of 2017. And, that's not just me saying so. These recipes are all chosen by you- through shares, pins, comments and retweets. I added them all up to narrow down the best 17 recipes of 2017. While I of course stand by all of my recipes, it's a good bet that if you make one of these you won't be disappointed. 
I'll be back on Monday with my annual list of things I'm most looking forward to in the new year and lots of healthy weeknight recipes for January. Something you want to see more of here? Let me know in the comments below.
Wishing you a fun & festive New Years. xo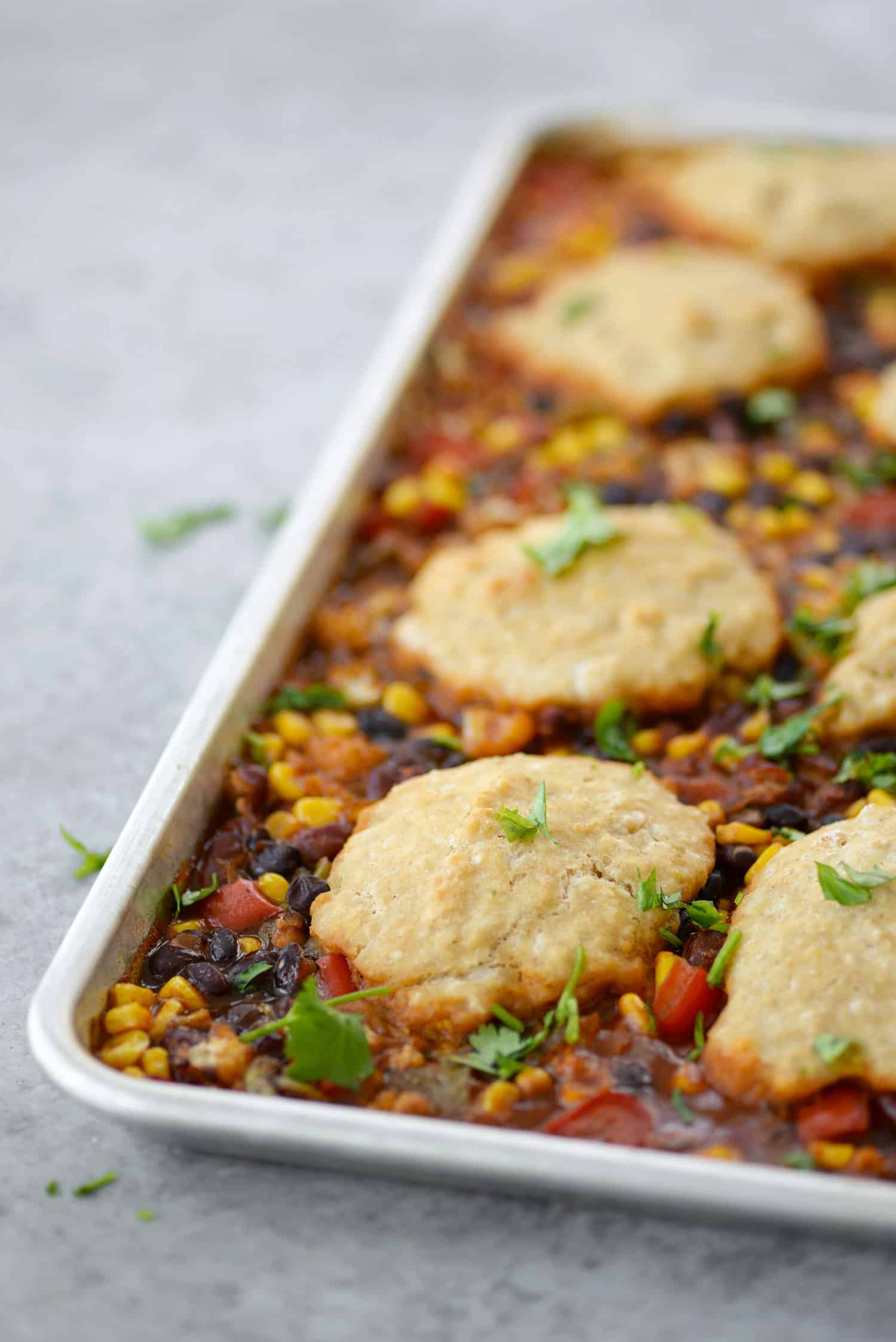 MY LATEST VIDEOS
1. Sheet Pan Vegetable Chili with Beer Biscuits
I love this dinner so much. Not only is it delicious and super hearty, clean-up is an absolute breeze. Make the chili right on the sheet pan, then top with quick beer biscuits. Enjoy this one while the weather is still cold, it's the perfect hunker down kinda meal.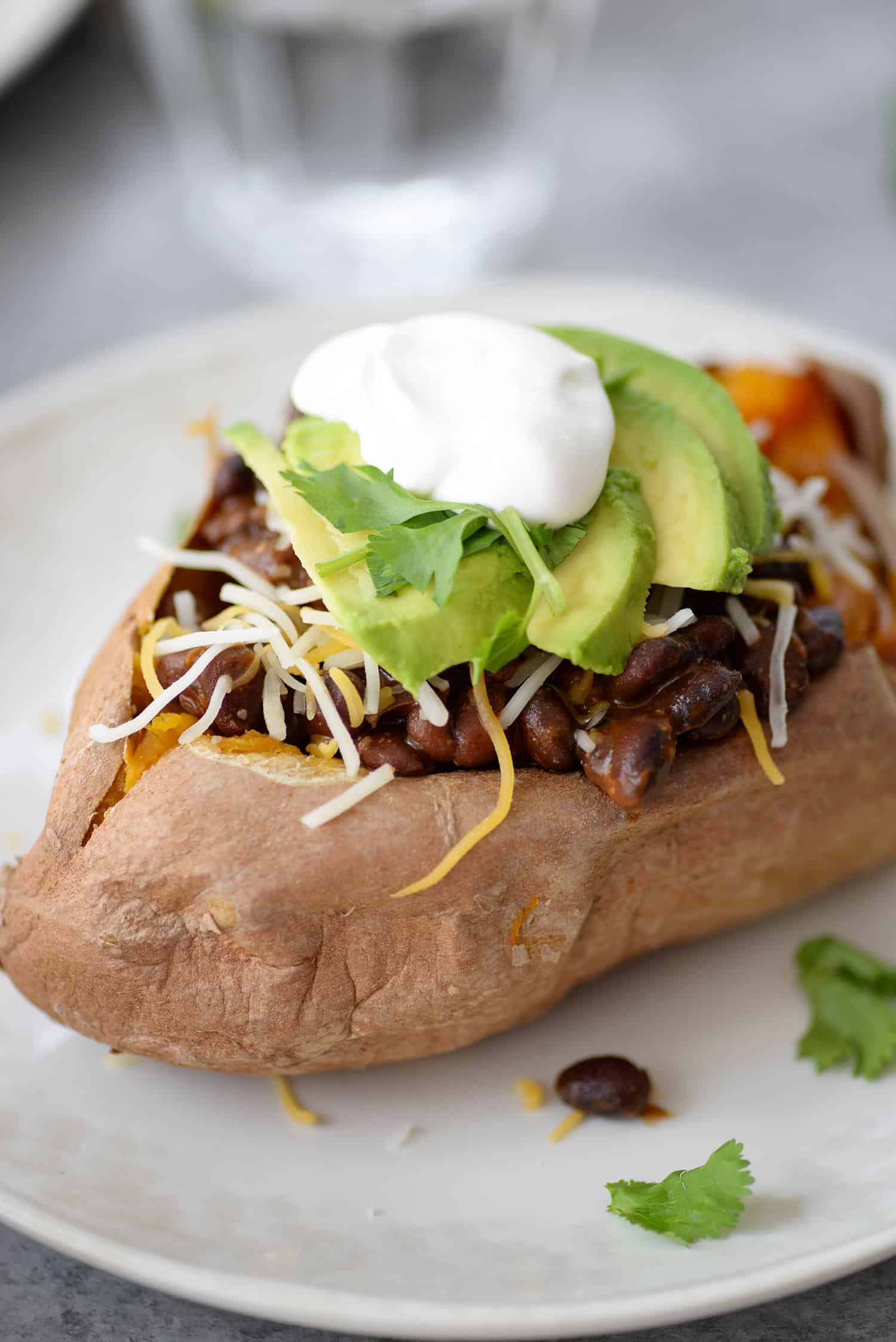 2. Taco Stuffed Sweet Potatoes
I ate so many tacos while I was pregnant. It didn't help that a taco shop opened up barely two blocks down the street from us this summer offering both breakfast and regular tacos. This taco stuffed sweet potato got me through so many cravings: a baked sweet potato, spicy black beans, avocado and shredded cheese. Yum. If you haven't tried these yet, you should make them soon.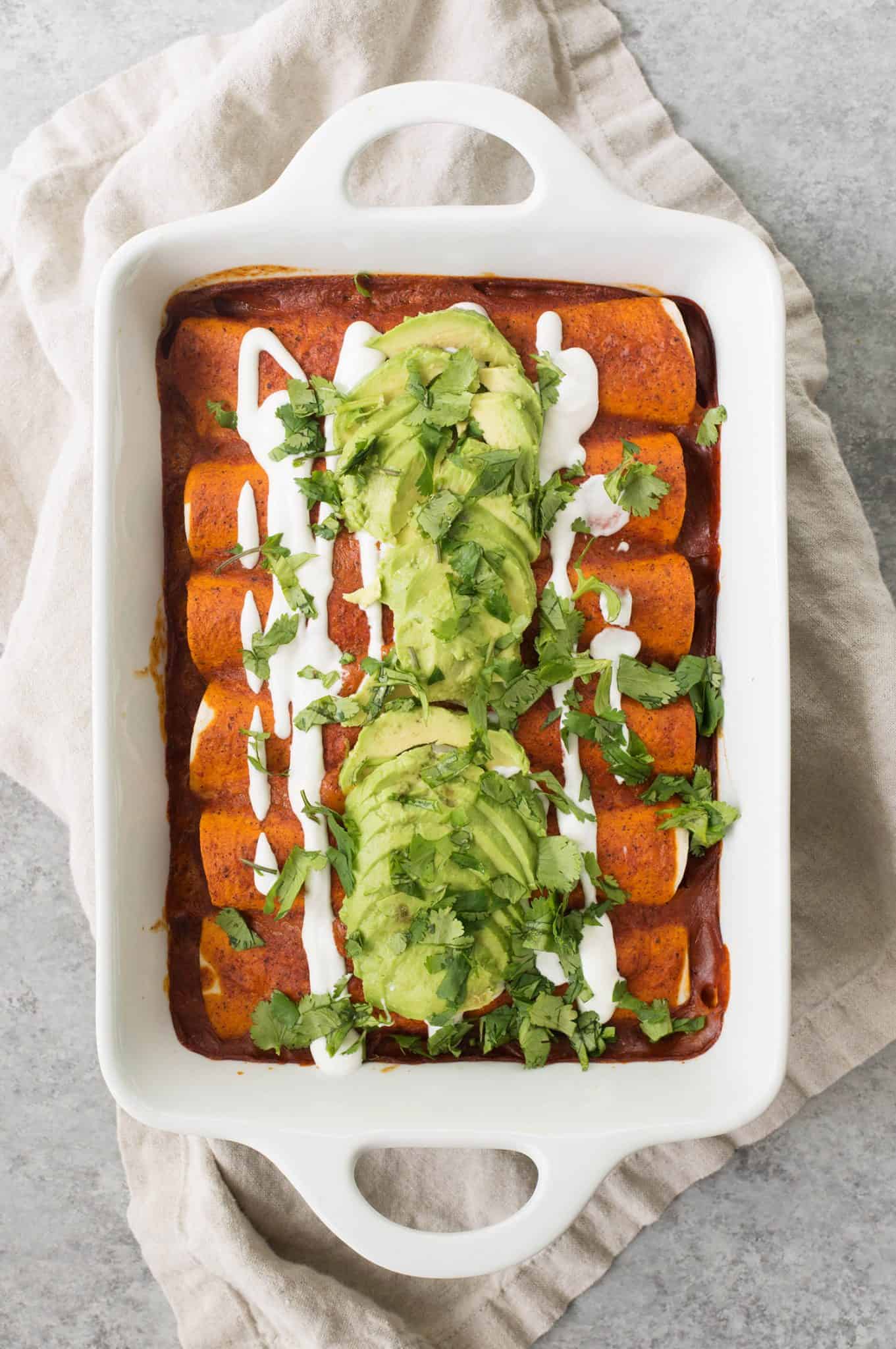 3. Veggie Fajita Enchiladas
Oh man, I like these vegan enchiladas so much. They are so incredibly simple to put together, at least for enchiladas. Sheet pan roasted peppers and onions stuffed into tortillas and topped with a homemade enchilada sauce.
A reader says: "My husband and I made these last night for dinner and they were delicious! The sauce had just the right amount of spice and between the sauce, avocado, and the dairy-free sour cream each bite was so creamy I don't think anyone who is used to having cheese or dairy sour cream would have any complaints :)"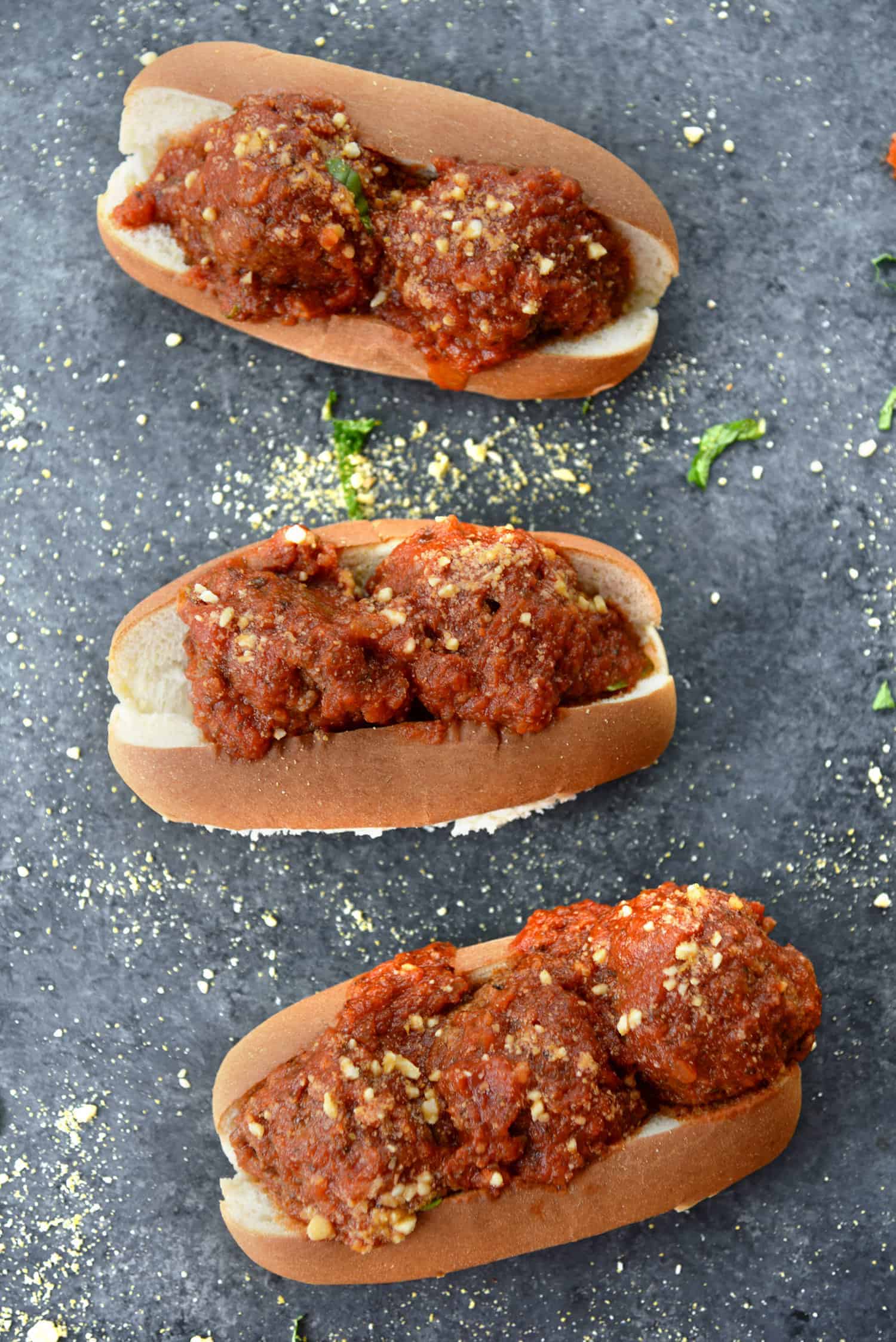 4. Vegan Meatball Sandwiches
I wanted to perfect my vegan meatball recipe and thus, these meatball sandwiches were born. I've been eating these meatballs so often this fall; in pasta, in sandwiches, covered in BBQ sauce or simply dipped in ketchup. I love that you all love them as much as I do! Bonus is that you can make them whatever size you like, I make a mini version for my nieces and they both gobble them up. They also freeze well!