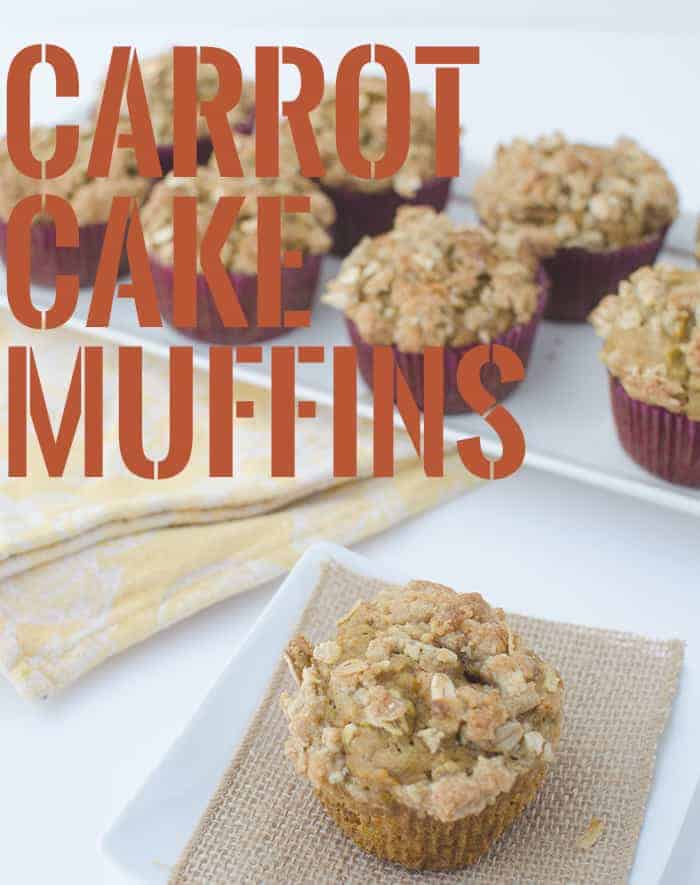 I am not much of a baker. I really hate measuring and since this is non-negotiable in baking, I tend to steer towards cooking instead. I love that cooking is pure imagination. If I add too much or too little of an ingredient, I can easily change it up without destroying the overall product. This is not the case in baking. One screw up or missing ingredient and you might have ruined the whole dish.
I have been forcing myself to do more baking and was excited to learn that this month's Recipe Redux topic was 'Stick with Maple-Honey Sweetness'. Using either maple syrup or honey in recipes. Real maple syrup is undeniable in recipes, adding a subtle, natural sweetness to savory dishes and moistness to baked ones. I had a few recipes in mind involving butternut squash and maple syrup but decided to go with a baked good instead.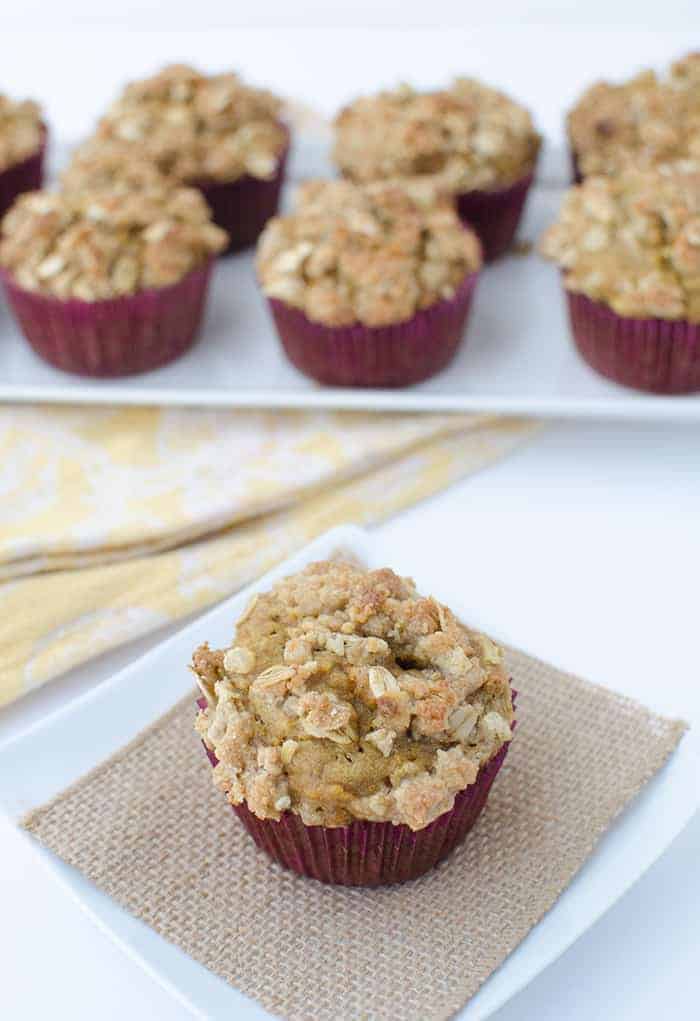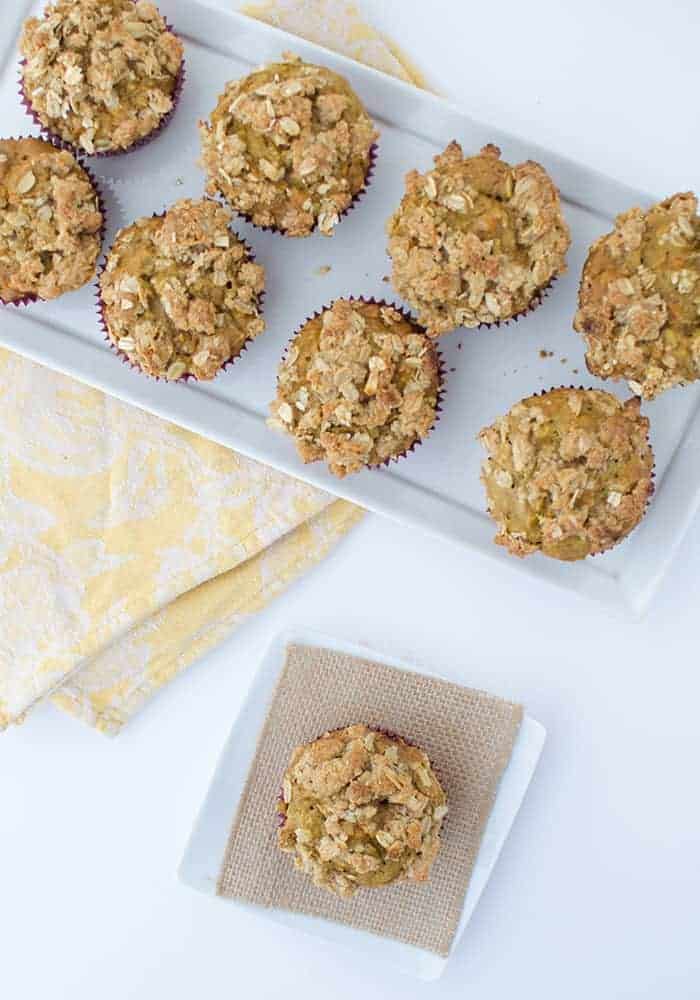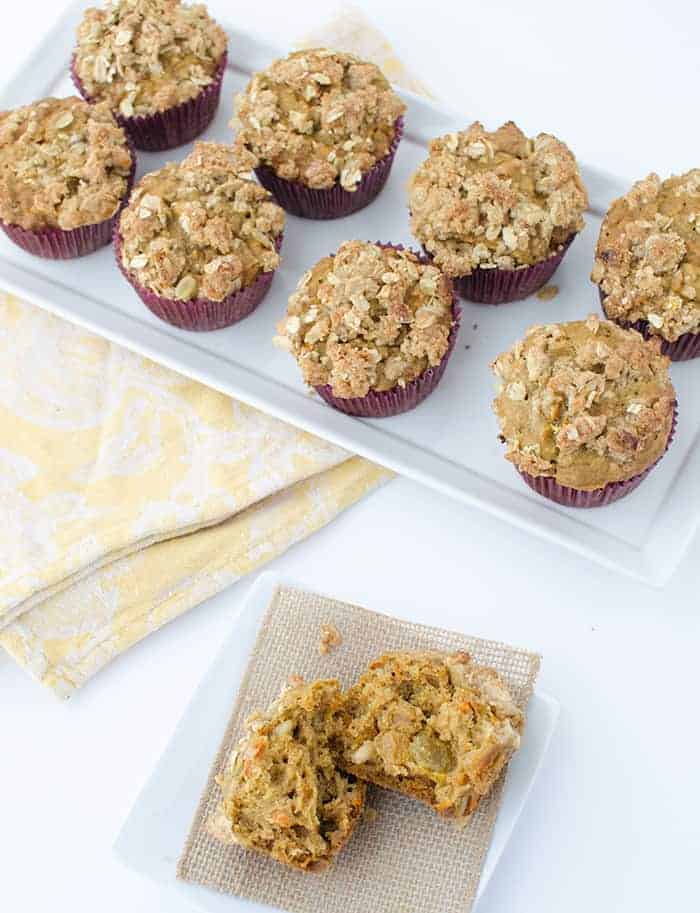 I recently saw Carrot Cake muffins from the Fat Free Vegan blog and was inspired to come up with my own recipe. I love carrot cake and rarely eat muffins. Honestly, I don't get muffins. I don't think they are filling enough for a meal and are often too sweet and too large. That being said,  I was determined to make a muffin that didn't act like a cupcake. The oat crumble on top is a indulgent treat, so feel free to omit it.
Print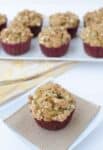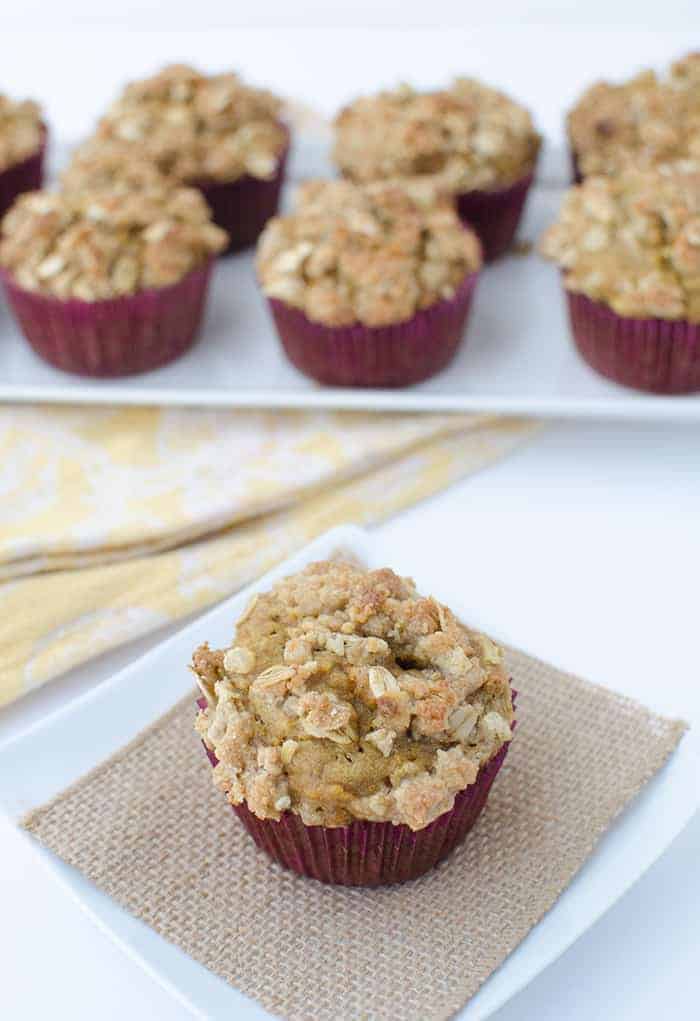 ---
Scale
Ingredients
Dry Ingredients:

3/4 cup

whole wheat flour

1/2 cup

rolled oats

3/4 cup

all-purpose flour or Spelt flour

1 tsp

baking soda

1 tsp

baking powder

1 tsp

cinnamon

1 tsp

ground ginger

1 tsp

ground clover

1/2 tsp

salt

1 tbsp

ground flax seed
Wet Ingredients:

1/2 cup

light coconut milk

1/3 cup

unsweetened applesauce

2 tbsp

. canola oil

1/4 cup

water

1/3 cup

+

3 tbsp

pure maple syrup

2 tsp

pure vanilla extract

1 1/2 cup

freshly grated carrots

1/2 cup

raisins

1/4 cup

roughly chopped walnuts
Crumble Topping

1/2 cup

rolled oats

1/2 cup

whole wheat flour

1/3 cup

brown sugar

2 tbsp

. pure maple syrup

1/4 cup

unsalted butter
---
Instructions
Preheat the oven to 375 degrees F and prep a muffin tin with liners.
Combine all the dry ingredients in a large bowl. In a smaller bowl, whisk together the wet ingredients except carrots, raisins, walnuts.
Add the wet ingredients to the dry ingredients and stir together. Add the carrots, walnuts and raisins. Gently stir until just combined.
Spoon the batter 2/3 of the way up into the muffin liners.
Make the crumble:
Combine the flour, oats, and brown sugar. Melt the butter and add the maple syrup. Stir in the butter and maple syrup and mix with a fork. Using your fingers, gently crumble the mixture to the top of the muffin.
Bake at 375 degrees F for 22 minutes until toothpick comes out clean.