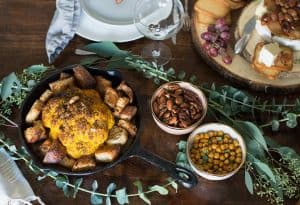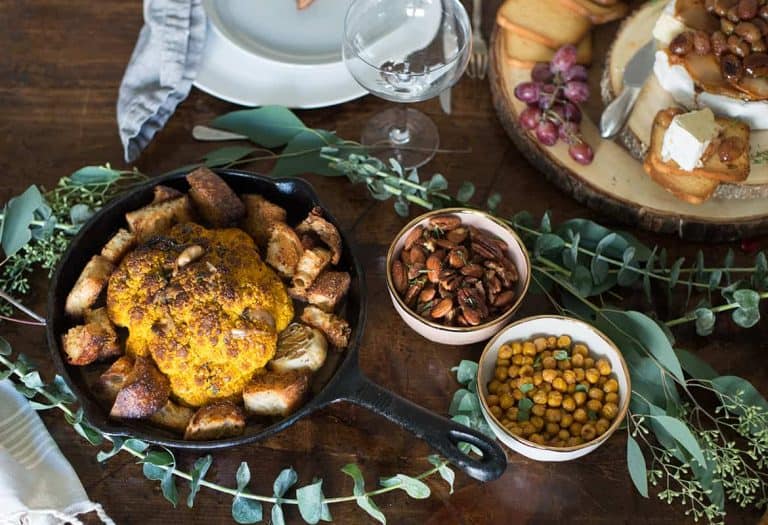 Roasted Pear and Grape Brie
Fall Cocktail Party! Everything you need for a beautiful Fall cocktail party, full menu, beverage, table decor and place-setting.
Ingredients
2 medium pears, thinly sliced
2 cups grapes
1 tablespoon olive oil
2 sprigs thyme
1/4 teaspoon salt
1/4 teaspoon freshly ground pepper
1 small wheel brie cheese
Instructions
Preheat oven to 400 degrees F.
Toss pears with grapes and place in a single layer in a baking sheet and add in thyme sprigs. Roast for 15-20 minutes until pears are softened and lightly browned.
Unwrap the brie and place on a serving platter; top with hot roasted pears and grapes to gently melt the brie.
Courses appetizer, brie, cocktail party, gluten-free
Recipe by Delish Knowledge at https://www.delishknowledge.com/fall-cocktail-party-menu/