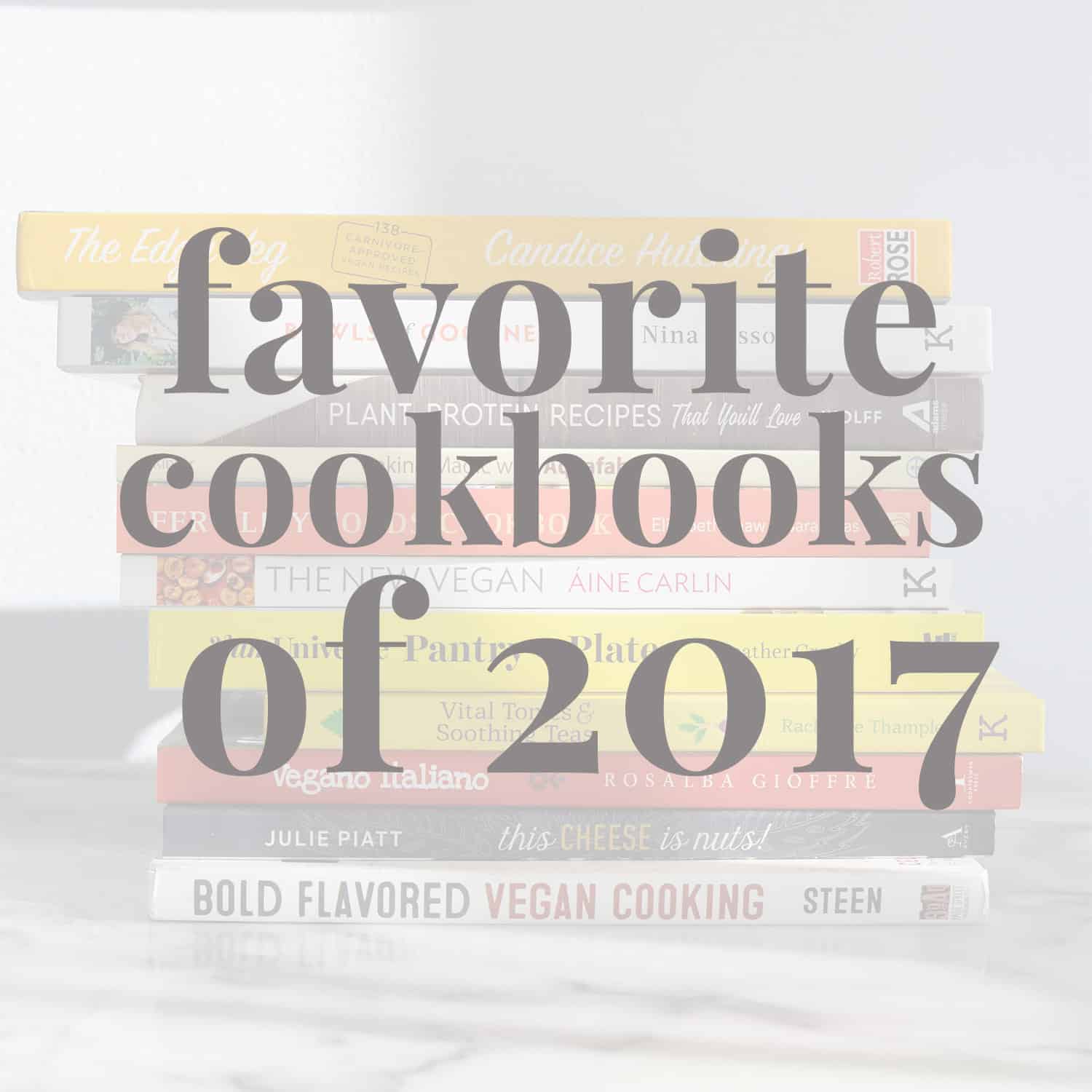 I stand by the fact that cookbooks are my favorite gift to give (and also receive.)
I know that it's 2017 and mostly everything has moved to a digital forum, but I still crave my physical cookbooks. While I'm usually one for a more sustainable version of items, I don't feel that way when it comes to my cookbooks. Sure, a kindle version is usually cheaper and saves paper, but the few that I have in a digital format I almost never look at.
My other cookbooks? The ones that line the shelves of my office? Well, I pull from those a few times every week. I use them to push me outside my normal cooking zone, for inspiration when I get stuck on an idea and for days when I want someone else to create the recipe for me.
As a blogger, I understand that there are millions of free recipes online as well, but I almost always prefer a cookbook version instead. I know it's been tested at least a couple of times and I don't have to keep unlocking my phone to scroll through the recipe. Call me an Xennial, but when my hands are covered in spices, that's one time I don't want technology around. Plus, the more stained my cookbook pages are, the better. A well-worn recipe that's sticky and covered in flour? Sounds like love to me.
MY LATEST VIDEOS
Here are my favorite cookbooks that debuted in 2017.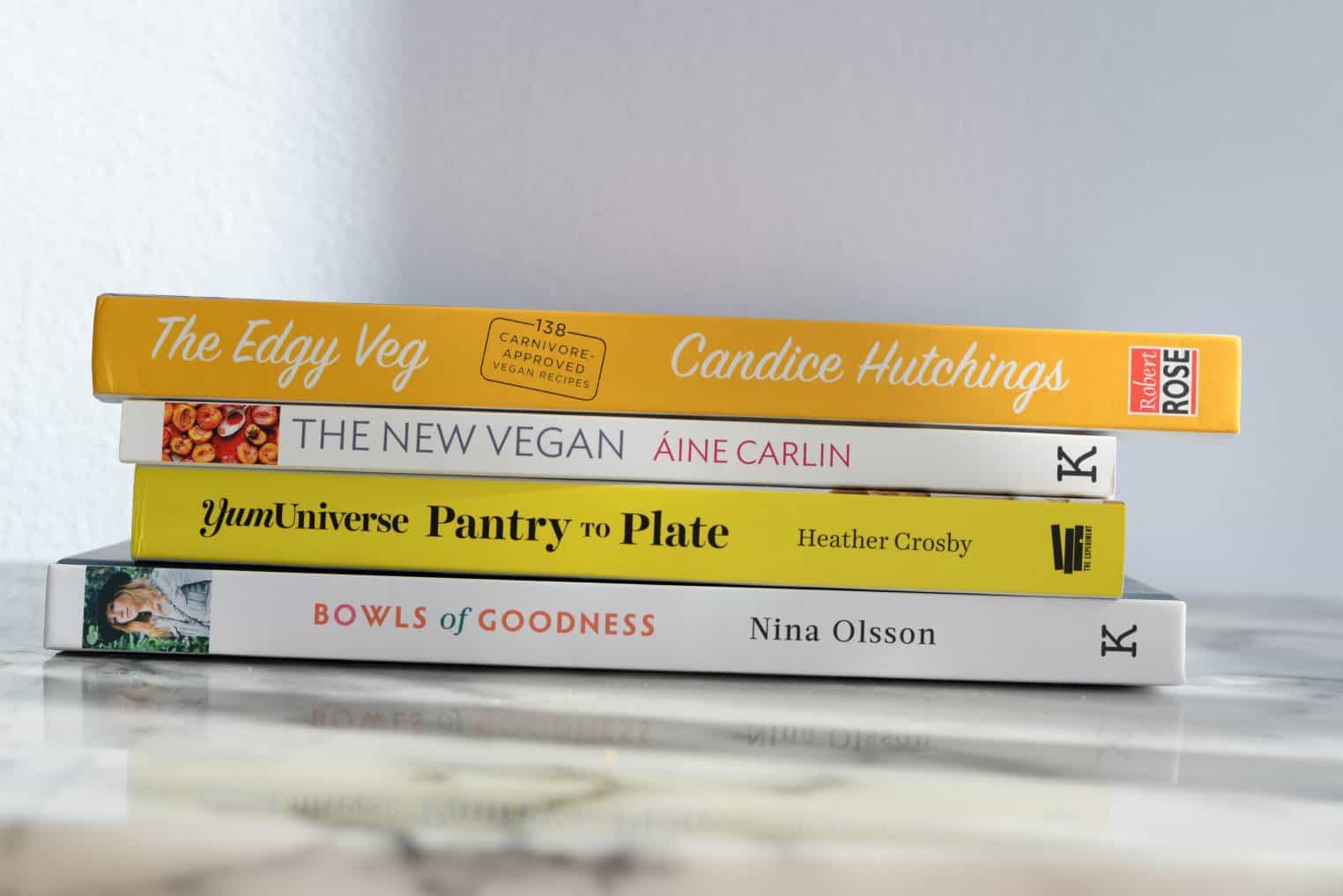 I'm obsessed with Candice Hutching's youtube videos so when she came out with her first cookbook, it was a no-brainer that I'd be adding it to my library. If you like Isa Does It (hands down one of my most-used cookbooks) then you will love The Edgy Veg. It's vegan recipes for people who don't really want to eat vegan. Aka- my husband. There are plenty of books on this list that feature both nourishing and vegan recipes; this is not that book. Sure, there are some salads and yummy bowls, but this book is for people whose favorite foods include a burger, meatballs and chicken parmesan sandwiches. I crave these type of meals often and am always looking for fun alternative recipes to some of my previous favorite foods.
If yet another quinoa recipe makes you roll your eyes, this book is for you.
Favorite recipes: Chicken Cutlets (this recipe is worth the cookbook alone), Szechuan Style Dumplings, Superbowl Chili, Kimchi Fries, Half Baked Mac & Cheese, Butter Chicken, Cheesy Stuffed Portobello Burgers 
This book is so beautiful, it's worth it for the photography alone. This cookbook is full of easy, delectable bowl meals. It's for those who like to eat healthy and enjoy delicious flavors from around the world. Covering everything from breakfast and dinner, this book is full of one-course meals that layer both texture and flavor.
Bowl eating is my favorite way to eat these days; a little protein, grain, vegetable and a delicious sauce and dinner is ready. If you like Sara Burton's My New Roots recipes, then you will love this cookbook.
Favorite Recipes: Stockholm Scramble, Miso Happy, Butternut Squash and Avocado Salad, Midsummer Salad (the BEST salad), Beet Falafel, Laska Noodles with Lemongrass Coconut Sauce, Chili de Frijoles, Butternut Squash Cheese Fondue, White Gazpacho, Watermelon Poke Bowl
I wrote about this book a few months back when I first received it this Spring. I loved the concept then and it's still a book I reference often: improvisation meals that rely mostly on pantry staples. If you're the kind of person who likes to cook once, eat thrice, then this is the book for you. Not only does Heather show you how to take a single recipe and reinvent it multiple ways, she also has plenty of ideas for what to do with any leftovers. Ever recipe starts off with a template base, then provides endless mix and mach opportunities. This is the ultimate cookbook for those who want more than just recipes, it's a complete guide to how to make plant-based eating work for you. As a bonus, every recipe is gluten-free and the photography is mouthwatering.
Favorite recipes: Sweet Potato Muffins, Breakfast Polenta, Sun-dried tomato and herb crackers, garden veggie cream cheese, Lots-a-Noodles Red Curry Soup, Loaded Nachos, Green Spirit Maki Rolls, Mocha, Almond and Chocolate Chunk Brownies 
I'll try not to start every description with 'my favorite,' but this cookbook is one of my favorite concepts. While I'm not vegan, I do eat mostly plant-based recipes and therefore love the idea of adding to my collection of vegan recipes. Transitioning from a meat-based diet to a pant-based one can be challenging; it took me a few years to really get comfortable with my new lifestyle. However, it doesn't have to be. This cookbook is perfect for new vegans or those who want to eat more of these kind of foods, recipes designed to be as easy and effortless as possible.
Favorite recipes: Cookie Dough Balls, Buckwheat Breakfast Muffins, Broccoli and Quinoa Bites, Vietnamese Noodle Bowl, Walnut Meat Tacos, Bell Pepper and Spinach Stromboli, Gluten Free Orange Polenta Cake 
Cookie + Kate is one of my favorite blogs, so it's no surprise that I love her debut cookbook as well. If you're a fan of Kathryne's simple vegetarian recipes, then you'll love this beautiful book.
Favorite Recipes: Butternut Squash Chipotle Chili, Heirloom Tomato Pesto Pizza, Green Goddess Hummus, Carrot Cake Breakfast Cookies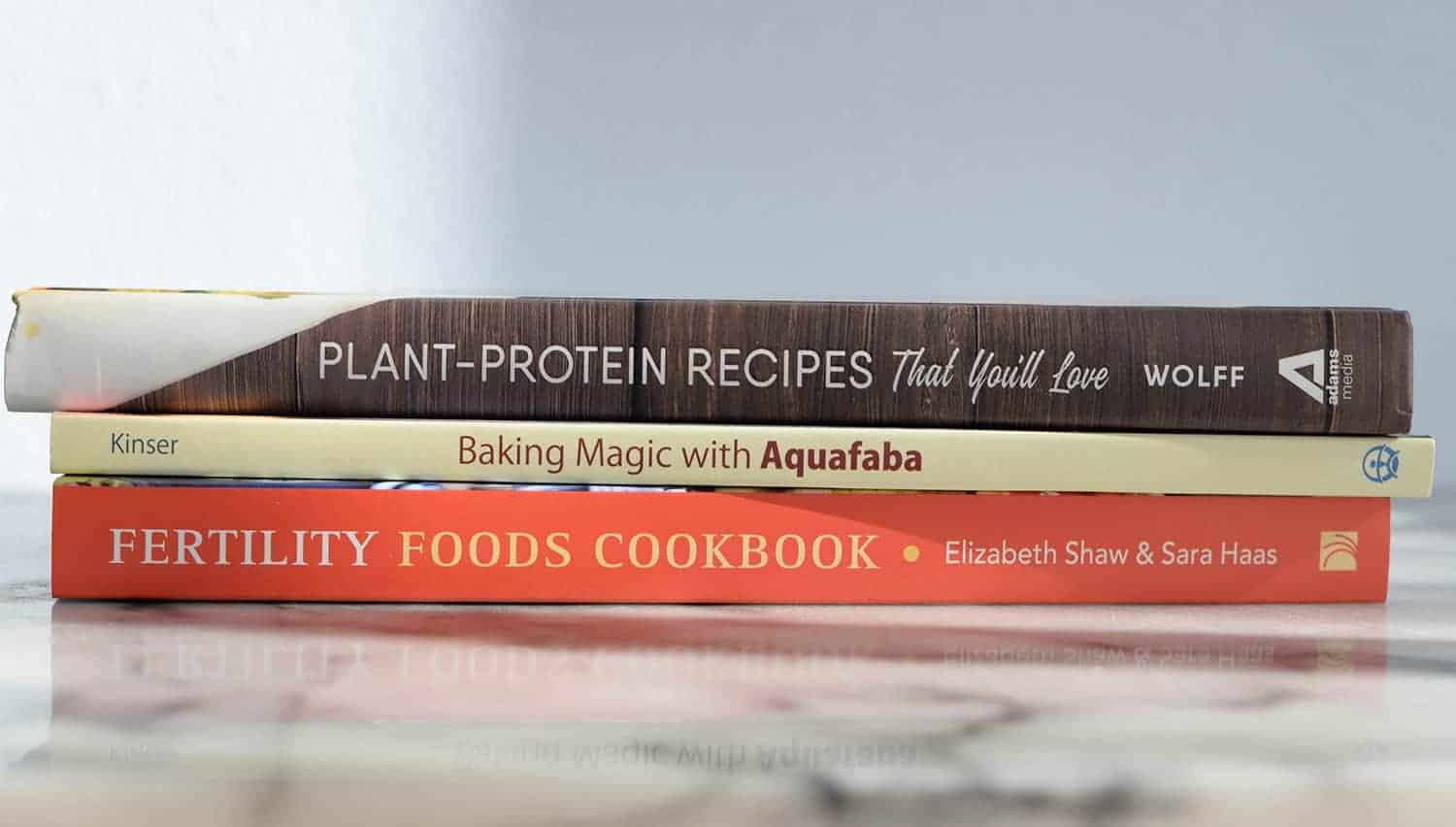 A cookbook that solves the question, where do you get your protein? While vegetarians soon realize that it's actually very easy to get enough protein on a plant-based diet, this cookbook is designed to ease those fears by providing plant-protein rich recipes. Though it only just came out, I've gifted a few of these books to clients to help them make the transition to a plant-based diet. I love that it includes a few recipes to make your own homemade protein powder, which can be used in just about any smoothie recipe.
Favorite Recipes: Savory Breakfast Quinoa Bowl, Spinach and Pumpkin Seed Pesto Grilled Cheese, Spicy Edamame and Tofu Ramen, Black Pepper Tofu, Coconut Lime Tempeh Stir-Fry 
Have you gotten on the Aquafaba bandwagon yet? If not, let me count the ways that this humble ingredient (canned chickpea liquid) is a complete game changer for vegan baked goods. I've experimented a few times with aquafaba before (try my chocolate cherry mousse) and this cookbook continues to push me outside my culinary comfort zone. For all the items you didn't think you could make vegan, now you can: french macarons, meringues, marshmallows and more. While this cookbook is fairly specific (all the recipes use aquafaba), it's a fun cookbook for those who love to bake.
Favorite recipes: Vanilla Sponge Cake, Chocolate Fudge, Aquafaba Meringues, Challah 
I've mentioned a few times the struggle that BL and I had getting (and staying) pregnant, so this book holds a special place in my heart for me. Plus, it's written by two of my dearest friends, Elizabeth Shaw & Sara Haas and I have no problem letting that bias affect my stamp-of-approval. If you're looking for nourishing recipes to prepare your body for pregnancy, this book is it. I'll be doing an in-depth review of the book in the coming months (and sharing one of my favorite recipes, Whole Wheat Freezer Waffles).
Favorite Recipes: Whole Wheat Freezer Waffles, Garlic Hummus, Mediterranean Veggie Burgers, Thai Peanut Carrot Soup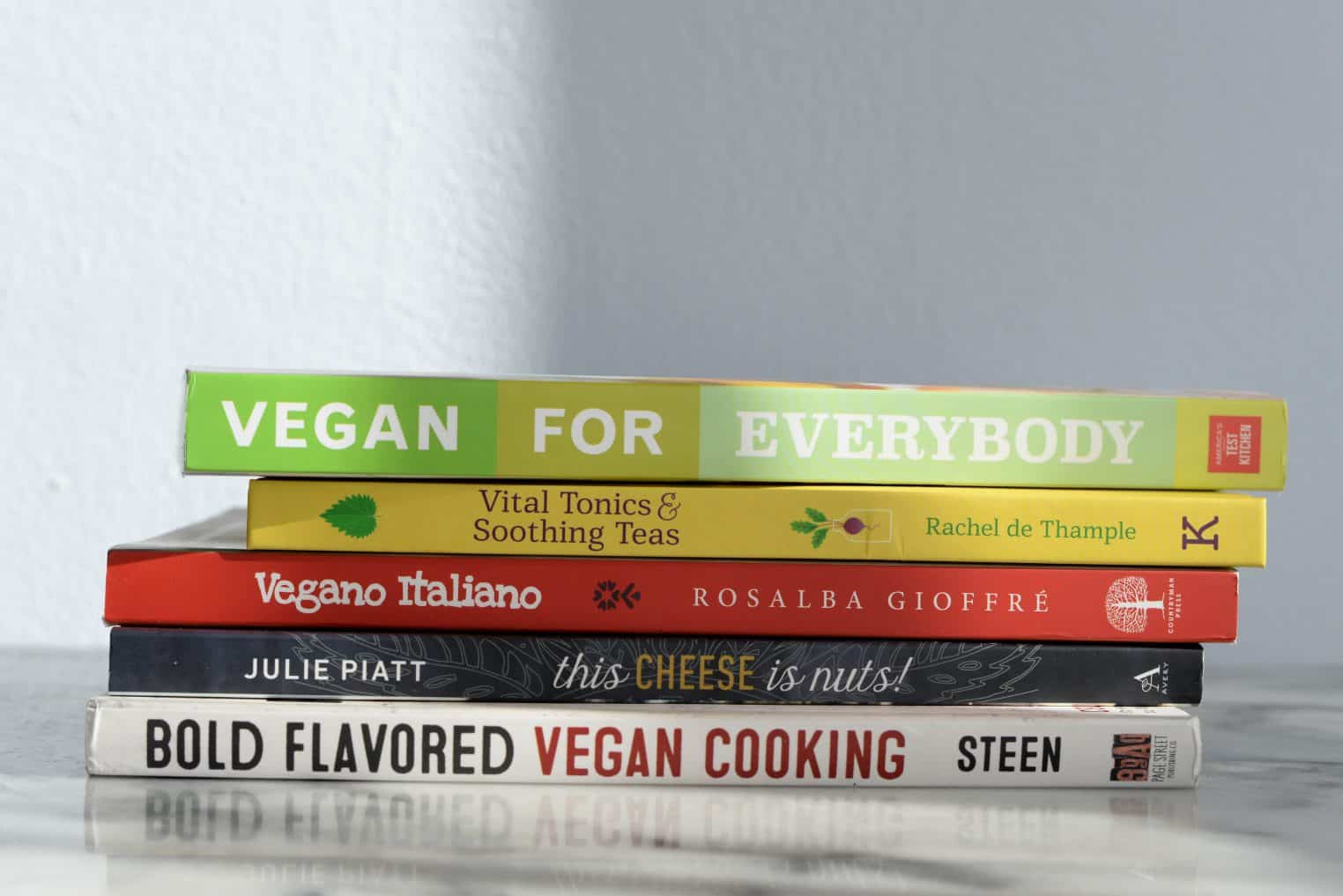 The holy grail of vegan cooking, I gifted this cookbook at least a dozen times over the last year. Most members of my family, vegetarian or not, got a copy as the perfect introduction to making vegan food taste incredible. The editors of America's Test Kitchen approach recipes how they should be- with the science first. This means that not only does every recipe come out perfect, they also provide feedback on what substitutions will work and what won't. A must for any kitchen that enjoys plant-based meals.
Favorite recipes: BBQ Tempeh Skewers, Creamy Breakfast Grits with Chives, Lentil and Mushroom Burgers, Curried Cauliflower Soup, Creamy Mac and Cheese, Korean Rice bowls with Tempeh, Spaghetti and Meatless Meatballs, Polenta fries with creamy chipotle sauce, Shiitake Ramen
It's just now dawning on me that almost all of these cookbooks are completely vegan. Which, is ironic coming from someone who isn't. But, that's OK. I clearly gravitate towards vegan foods most of the time and this Bold Flavored Vegan Cooking cookbook instantly caught my eye with it's tagline: healthy plant-based recipes with a kick. As someone who puts hot sauce on their hot sauce, these are my kind of recipes. Divided into three main sections: savory, spicy and sweet, there's something for everyone.
These meals are anything but boring, they are packed with layer after layer of spice, heat and FLAVOR. This is the book I want to show anyone who things that vegan food is flavorless and boring. As someone who has eaten this way for over a decade, I can promise you that my meals now are more exotic then the foods I ate growing up — any my mother is a phenomenal cook.
Favorite Recipes: 'Fu Mami broth and Veggies, Quick and Easy Pad Thai, Gochujang Kimchi Bowl, Red Curry Scramble, Tunisian Roasted Pluots. 
I already talked about how much I love this book in a previous post, but now that I've cooked from it more and more- it really is fantastic. For anyone who thinks that non-dairy cheese is gross, this book will knock your socks off. While some of the recipes are quick, most of them require some time to set and 'age.' But, the payoff is always worth it. It's literally cheese made from nuts! Which, is pretty awesome. Whether you're vegan, looking to lower your cholesterol or excited about transforming nuts into delicious cheese, this book is for you.
Favorite Recipes: Smoked Almond Cheddar Spread, Warm Queso Fresco, Coconut Cashew Cream Cheese, Mozzerella Balls in Brine (incredible doesn't begin to describe these), Triple Cream Brie 
Italian food!? Tell me more. Obviously I'm a sucker for anything plant-based and Italian- it's what I focused on for my own cookbook! Italian food is some of my favorite cuisine on the planet and I love seeing how other chefs interpret the flavors in their own recipes. Vegano Italiano is inventive, delicious and packed with healthy, mostly nutrient-dense foods. As a bonus, this book is divided into Fall, Winter, Spring and Summer making it even easier to eat with the seasons.
Favorite Recipes: Watermelon Ice, Spicy Vegetable Fritters, Lasagna with Asparagus, Eggplant Cutlets, Grilled Polenta with Mushrooms, Stuffed Porcini Mushrooms, Ribollita Soup  
This book is almost brand new to me, as I was just sent it a few weeks ago. However, it comes at the perfect time– when I'm desperately trying to stay as healthy as possible this Winter so I don't pass on unnecessary illness to my babe. I know there is a time and a place for him to get sick, but I'm hoping to boost his immune system as much as possible first.
This book is a collection of drinks and remedies to heal the body from the inside. With tonics, teas, and tisanes to help with energy, balance and nutrition. I haven't been able to try many of these yet, but the few I've had are both delicious and healing.
Favorite Recipes: Sunshine ginger shot, turmeric shot, apple and parsley juice, Morning sunshine tea
—
This post isn't sponsored, but there are some Amazon affiliate links for the books.