I don't have a recipe post for you today. I had all intents of getting into the kitchen this week as my mind has been buzzing with food inspiration, but instead I've spent most of the week curled up on the couch with my V.
We got hit by the flu when we were home visiting my family last weekend and it's take him almost the entire week to recover. So, I did the only thing I know how to– cover him with snuggles and love. I'm feeling really grateful that I have the flexibility to push back projects until next week. It'll get done. And, if it doesn't, then that's OK too.
I'm sure my philosophy will change as he gets older, but right now there are very few things that are as important to me as quality time with my men. I know I've commented on this before, but I often feel torn between taking on exciting projects when I know that means more time working and less time in my momma role. I want it all. I love my job and I want to work; I also feel torn every time I leave him. I don't know if this dilemma ever gets easier and I'm thankful that I have the freedom to have this choice.
I do plan on making some yummy dishes for you this weekend to share in the coming weeks but for now, let's chat about favorite things.
MY LATEST VIDEOS
I keep a notepad on my desk for items that I want to tell you about. Because, I have a feeling that you are exactly like me. I use social media mostly to catch-up with my cross-country friends and to learn. I want to know what products you like, what shows you are watching, what movies are must-sees and what baby items you can't live without. I rarely make a purchase anymore before consulting with others; which is probably not as positive as I'm making it out to be.
These are the things that I currently can't get enough of:
Ugly Delicious: I just started this series a few nights ago and I'm already on the 5th episode. I suppose that's what happens when I've spent the past 60 hours rocking Vander. Considering that David Chang is the furthest thing from a vegetarian, it's shocking how much I like his work. But, I'm also a fan of Anthony Bordain so go figure. If you like Chef's Table then you will love this series!
2. Rodan & Fields Microdermabrasion Paste: Let me be the first to admit that these products do not make any sense to me. For starters, I rarely spend this much money on any type of beauty regimen. Hi, I'm the gal that thinks tinted moisturizer and a swipe of mascara define putting on makeup. I'm also somewhat of a natural product fanatic- I primarily clean our home with vinegar and essential oils and scour labels on soaps, conditioners and the like for unwanted chemicals. So WHY did I fall so hard for R&Fs? Products that I know are insanely expensive and I know on the opposite end of my natural spectrum. Because they work. My sister turned me on to this paste over Christmas and oh my goodness, my skin is as soft as Vander's bum. It's MAGIC. I even got BL turned onto it and he probably won't like me admitting it here, but we do a weekly mask together.
3. Foodstirs Brownie Kits: I completely admit that I was first turned onto this company because it's founded by Sarah Michelle Geller and I will always be a Buffy fan. Thankfully, the taste lived up to the hype. The salted brownies are delicious!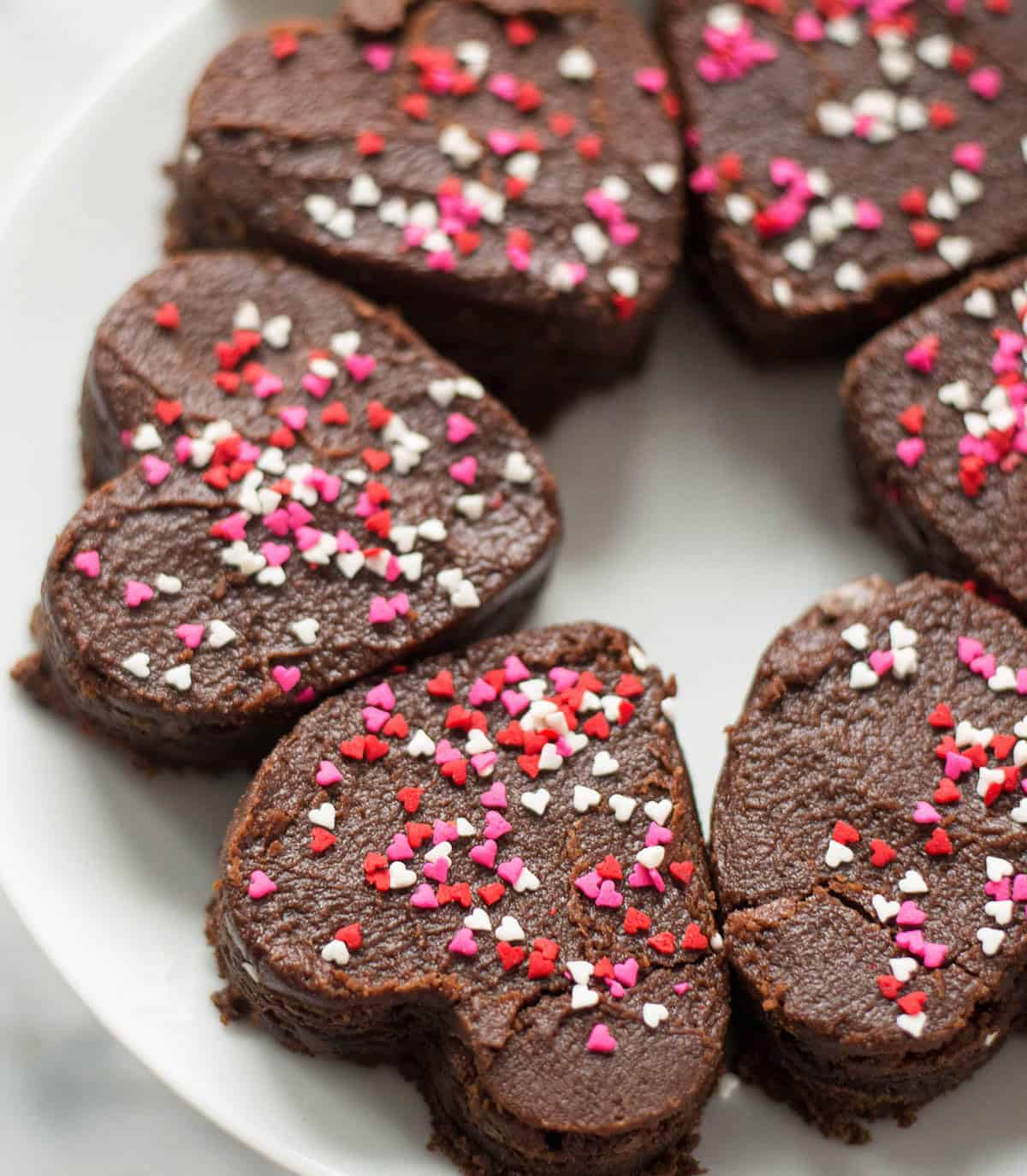 4. The Wisdom of Sundays: Is there anyone who doesn't love Oprah? My mom turned me onto this book when she came to watch Van back in October and I've been obsessed with it ever since. It's a collection of insights from some of my favorite luminaries: Eckhart Tolle, Deepak Chopra, Rob Bell, and more. It's a beautiful book and I find myself reading a passage from it at least a few times a week.
5. Modern Table Pasta Kits: We've been on a chickpea pasta kick for the past few weeks and even as a die-hard pasta fan, I have to admit how much I like the the taste. Modern Table sent us some of their kits to try and they are delicious! Our favorite flavors are Cheddar Broccoli and Creamy Garlic & Herb.
6. Cassava Crunch: I'm not really a snack-food person, but BL definitely is. Therefore, I'm always scanning the aisles to check out new snack food options to try. Cassava Crunch chips are like a cross between potato chips, wheat thins, and veggie chips. They are made from yuca root and are naturally gluten-free. Cheddar and Sea Salt were our favorite flavors!
7. Rotten: I love this series so much. Netflix, you are doing so many amazing things- keep it up! These are essentially mini documentaries exposing various parts of our food system. As a food polictics junkie, I think there's a huge benefit in exposing how our food comes to our table. The episodes on honey and garlic were completely eye-opening to me.
8. Vegan in 7: I love that this book proves that plant-based eating doesn't have to be expensive or complicated. Healthy vegan recipes with 7 ingredients or less! These recipes are nourishing, creative and delicious. If you love un-complicated recipes, you'll love this cookbook.