I have been anticipating this weekend for months now.  Just counting down the months, days, and hours until I am able to spend Easter weekend in Napa with my family and best friends. This girls' trip has been a long time coming, and I am craving some emotional and physical R&R.
So while I will not be preparing an Easter feast, I know that many of you will. Whether you are planning a brunch, lunch, or dinner in the upcoming months, here are 15 favorite seasonal vegetarian recipes.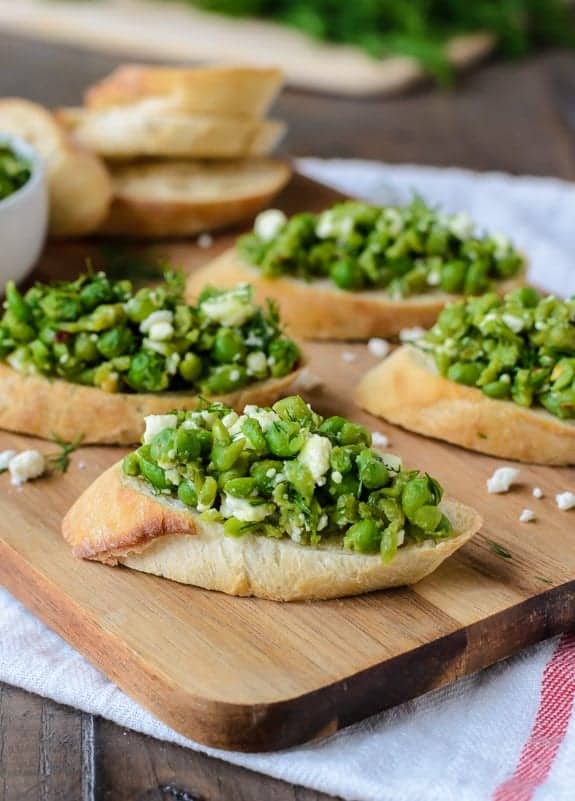 1. Spring Pea Crostini by Well Plated
What's better than a spring crostini to start things off with? This pea and dill appetizer is perfect for a brunch or dinner gathering. For vegan version, omit the feta cheese.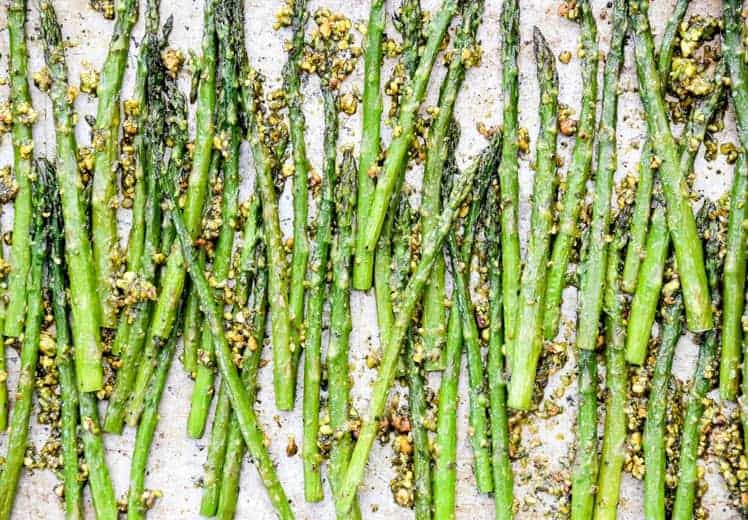 2. Roasted Asparagus with Pistachio Mint Pesto by Floating Kitchen
Easter just screams asparagus, and I love this healthy roasted version topped with pistachio mint pesto. For a main dish, add some pasta, chop the asparagus into 1″ pieces, and double the pesto.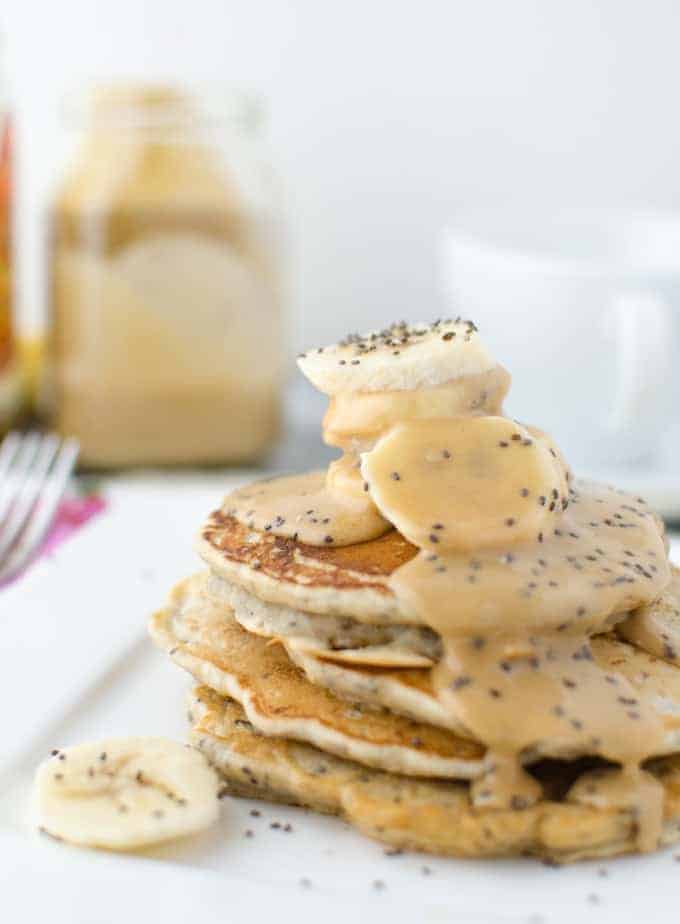 These pancakes are my favorite thing to make when entertaining for brunch. The chia seeds provide the perfect texture, especially paired with this peanut butter-maple syrup.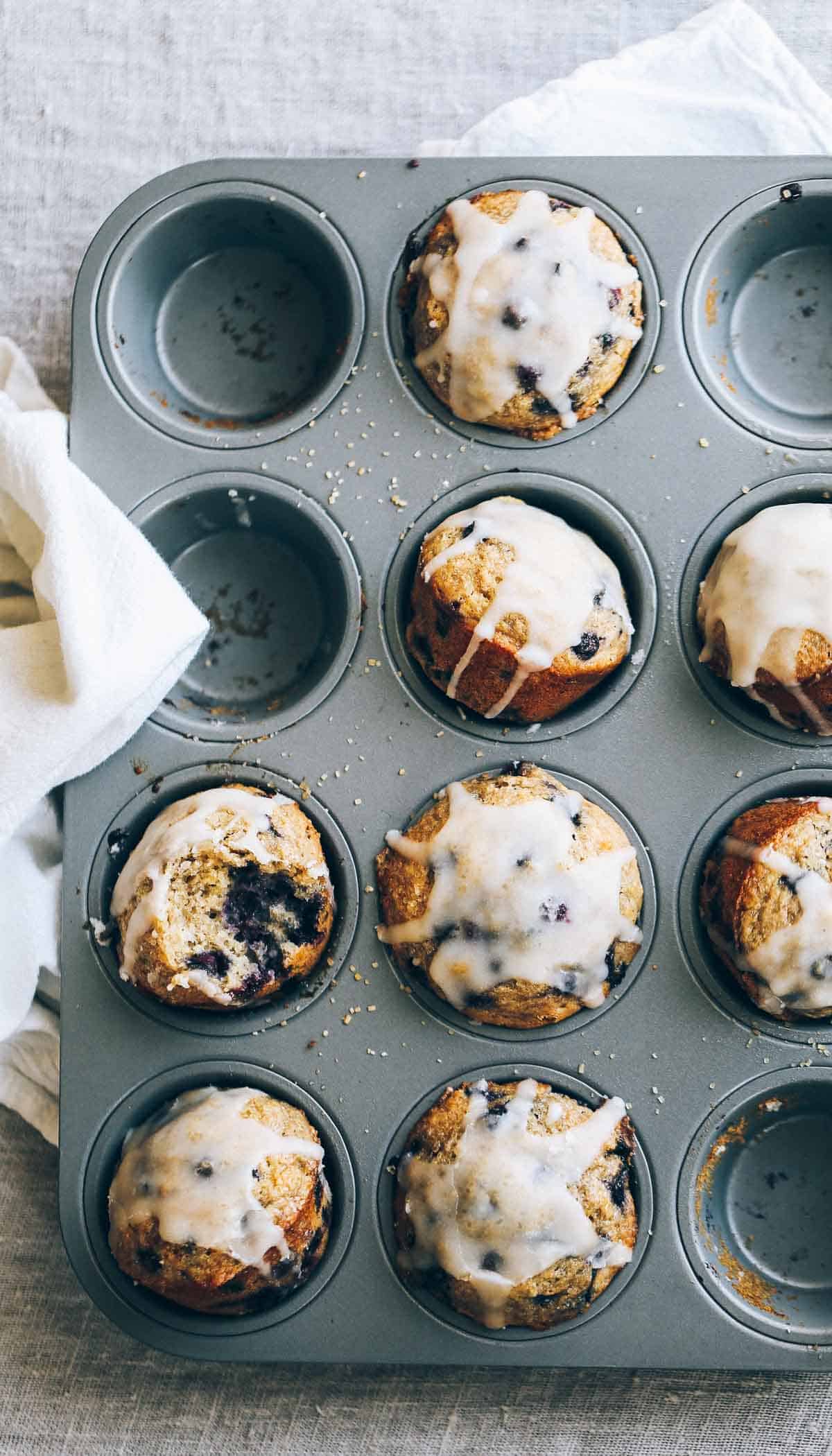 4. Whole Wheat Blueberry Muffins by Pinch of Yum
Muffins! Who doesn't love muffins? Especially when they are made with frozen blueberries and whole-wheat flour. These muffins are light, fluffy and stuffed with fresh blueberry taste.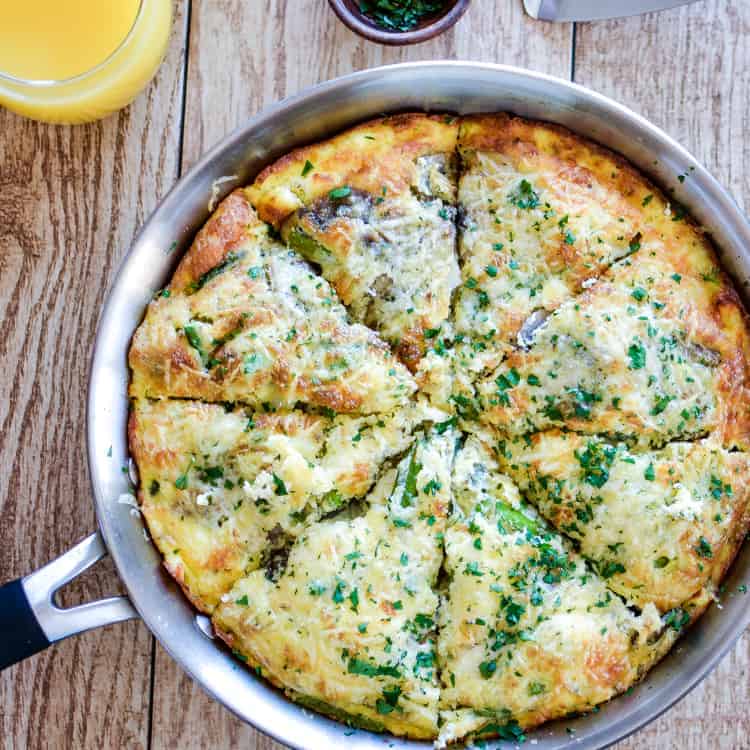 5. Asparagus and Mushroom Frittata by Cooking and Beer
While I'm not a huge egg person, I do love a good frittata. Since it tastes great at room temperature, it's perfect for serving a large group of people. I'm drawn to this one which features asparagus, parsley and thyme.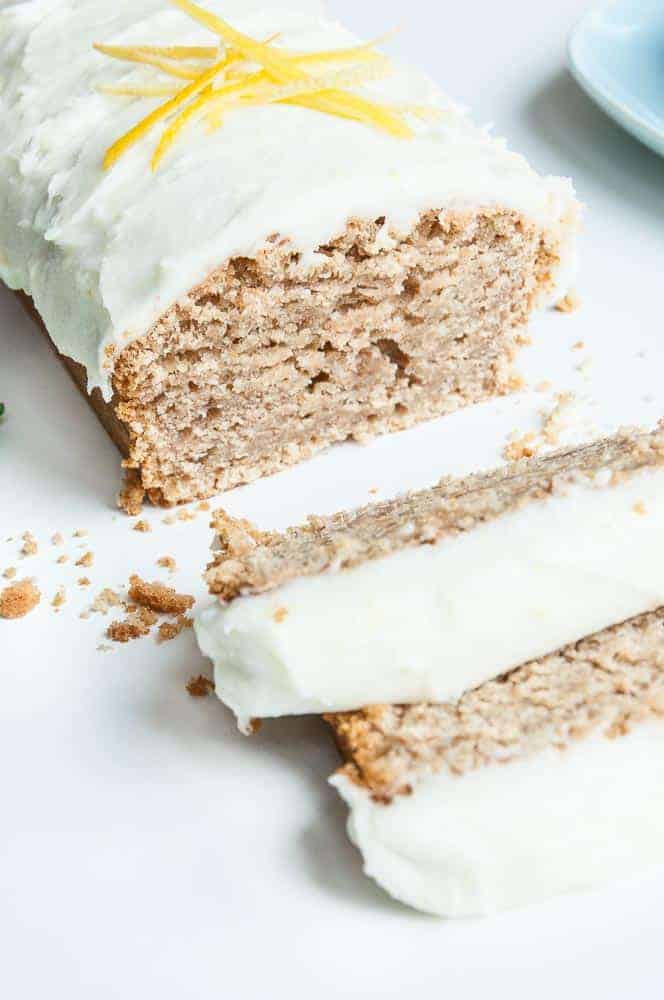 6. Vegan Lemon Loaf Cake by Vegan Family Recipes
It's hard to look at this photo and not want to run to the kitchen to make it again. If there's one thing I love more than asparagus, it's lemon. Put it in a cake and I'm in lemon heaven.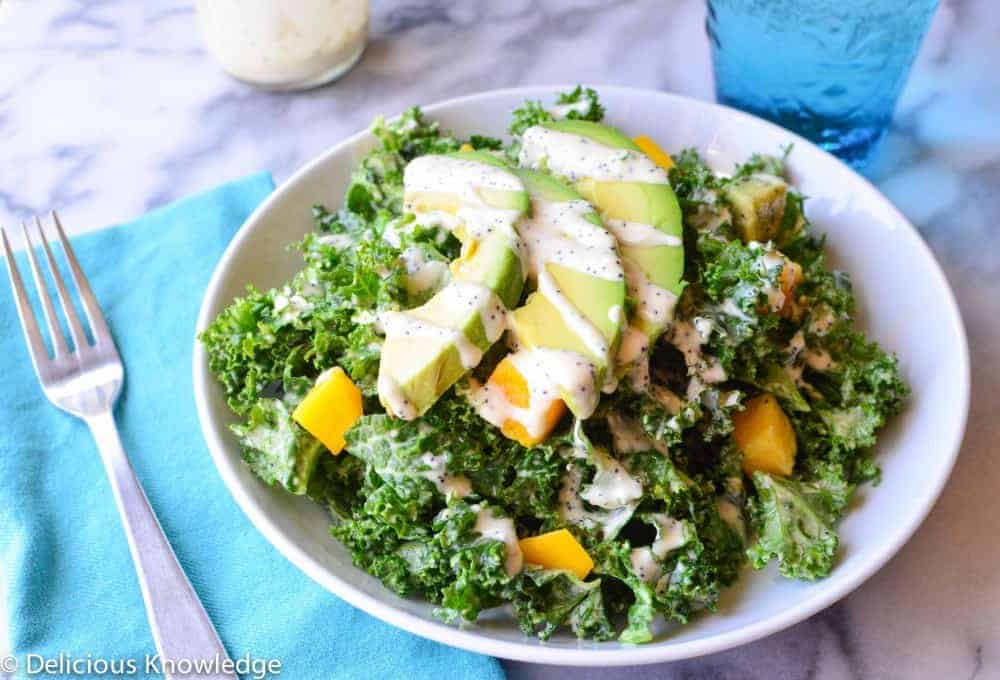 7. Kale Salad with Mango, Avocado and Poppyseed Dressing 
Of all the salads on this blog, this kale salad is one of my favorites. It's so bright, creamy, and crunchy at the same time.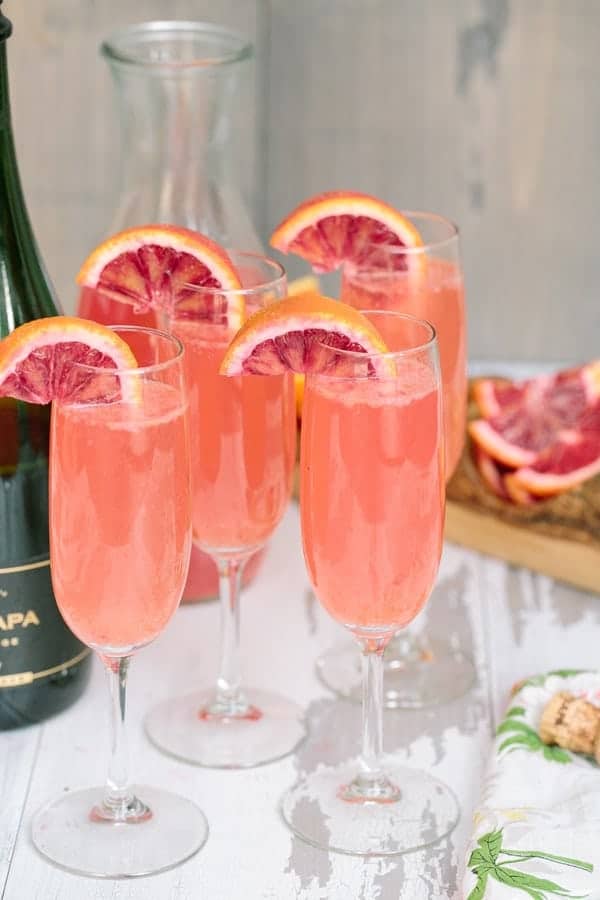 8. Lemonade Mimosas with Blood Orange Juice by Sugar and Charm
Let's face it, I can't imagine brunch without a mimosa-like cocktail in hand. I love this fresh take with blood oranges and lemonade. Bottoms up!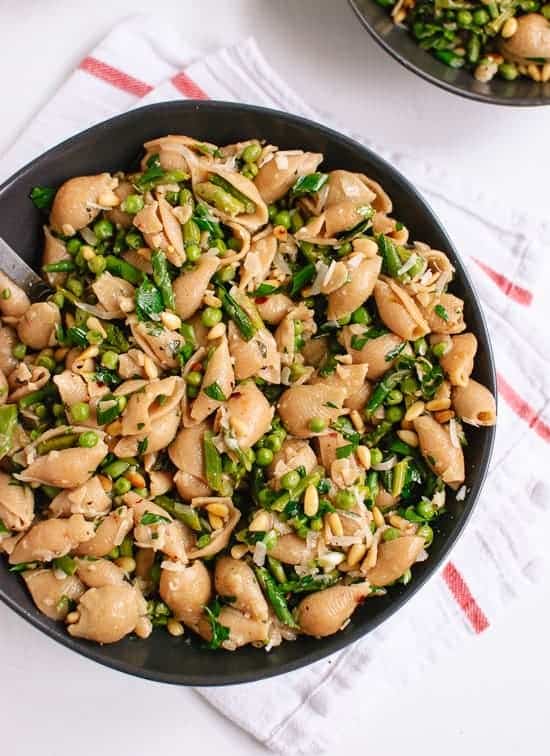 9. Spring Pea and Asparagus Pasta by Cookie + Kate
Pasta is always on my menu, whether it's a brunch event or dinner. I love this healthy vegetarian pasta dish and think it would be a stunner as a side or main dish.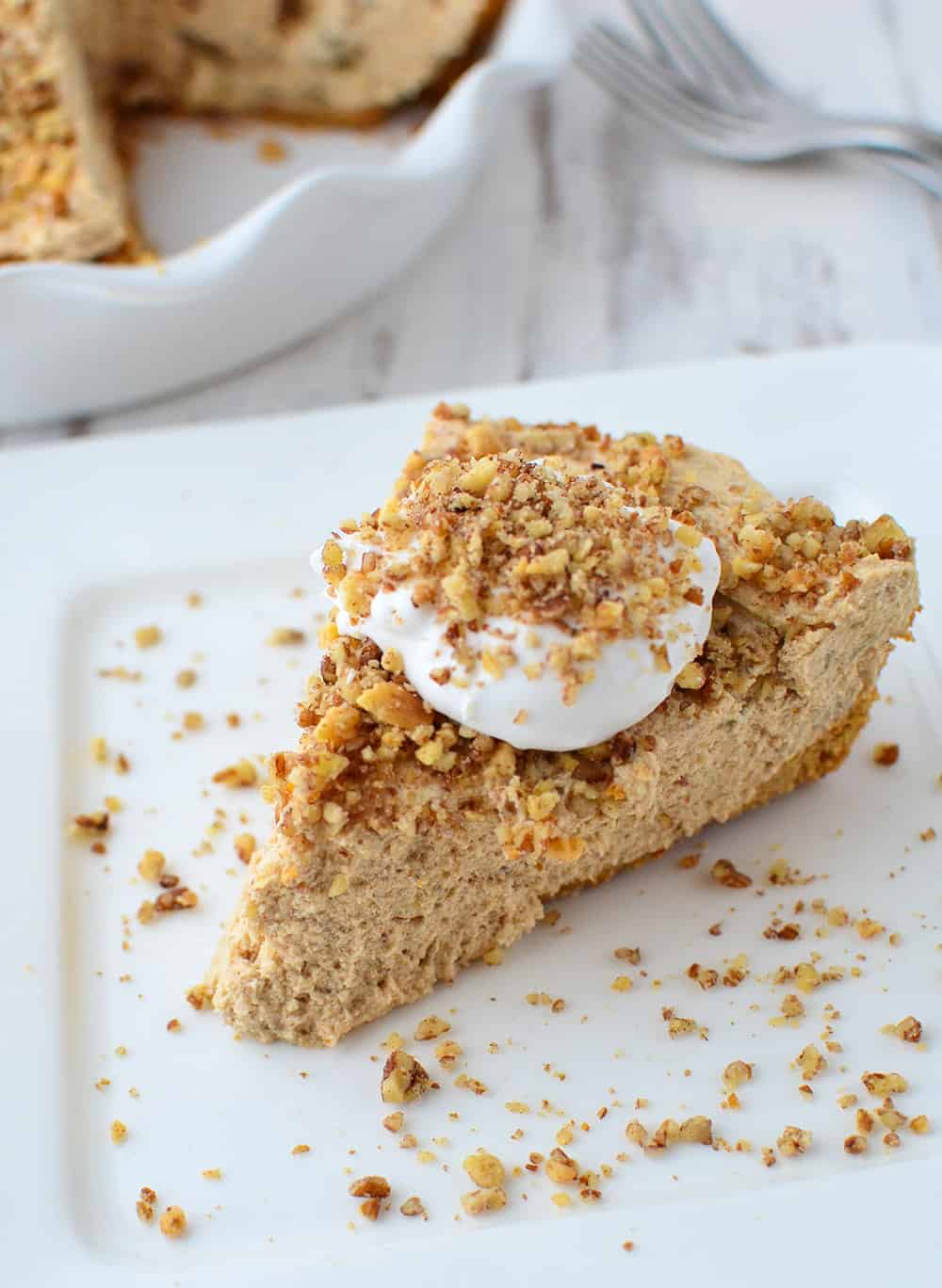 10. Peanut Butter Banana Cream Pie
This pie has been getting rave reviews and for a good reason. Dairy-Free and made with mostly natural sugar, this pie is the perfect dessert for a crowd. Make up to a week in advance, wrap tightly and place in the freezer. Remove 30 minutes before serving.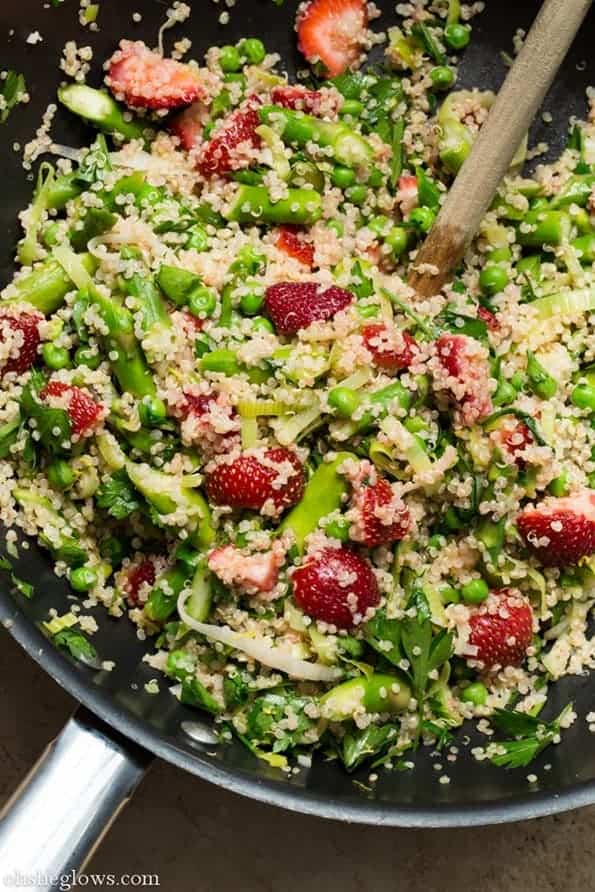 11. Warm Spring Pea Salad by Oh She Glows
This salad tastes like spring! Asparagus, quinoa, strawberries, and peas in a simple lemon dressing.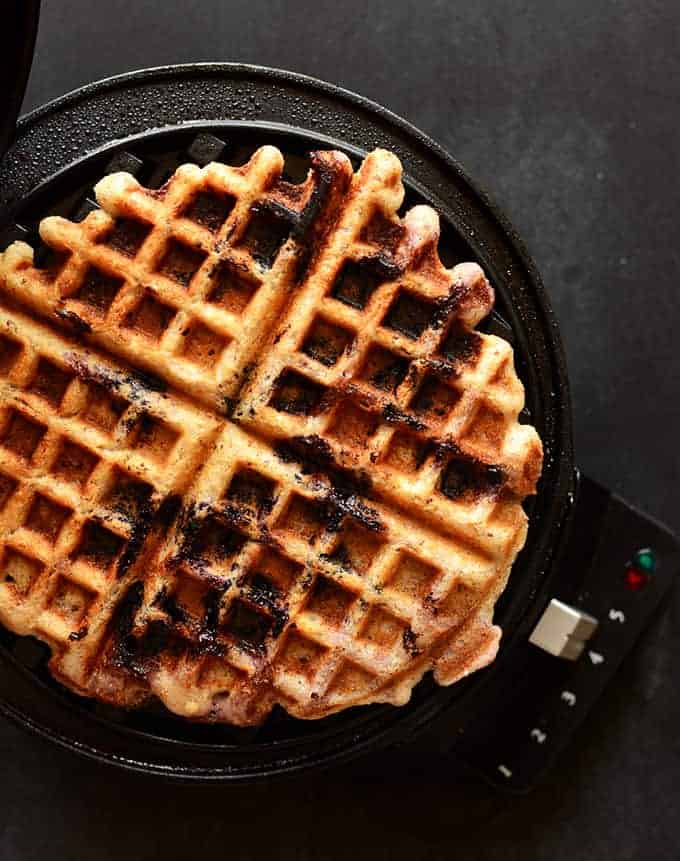 12. Lemon Blueberry Waffles by Minimalist Baker
These waffles are SO easy to prepare, coming together in about 30 minutes and requiring a minimal amount of equipment. Plus, they're extremely customizable. Vegan and Gluten-Free.
Four recipes that elevate basic crostini. Bruschetta is one of my favorite appetizers to make, simple to assemble and always a crowd pleaser. Pairings include herbed cashew cheese and radish, spring pea and mint, butternut squash and tahini, and avocado tomato.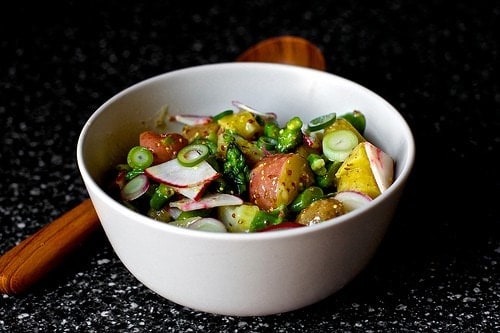 14. Spring Salad with New Potatoes by Smitten Kitchen
Ready for your new favorite side dish? I always associate Easter with potato salad, but instead of traditional mayo-based salad, this salad calls for potatoes, pickled spring onions and sharp mustard vinaigrette.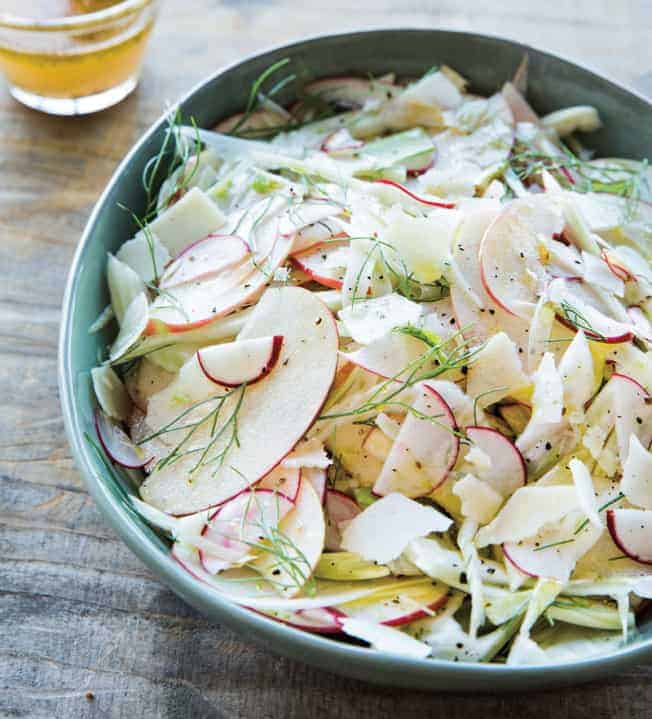 15. Shaved Fennel, Radish and Apple Salad from Williams Sonoma Blog
Refreshing and crisp, this citrusy salad tossed in a tangy grapefruit vinaigrette is perfect for bringing to a potluck. The acid in the grapefruit and lemon will keep the apple from turning brown so the salad can sit at room temperature for a few hours. You can use any citrus in the dressing; try blood oranges or Meyer lemons if they are available.