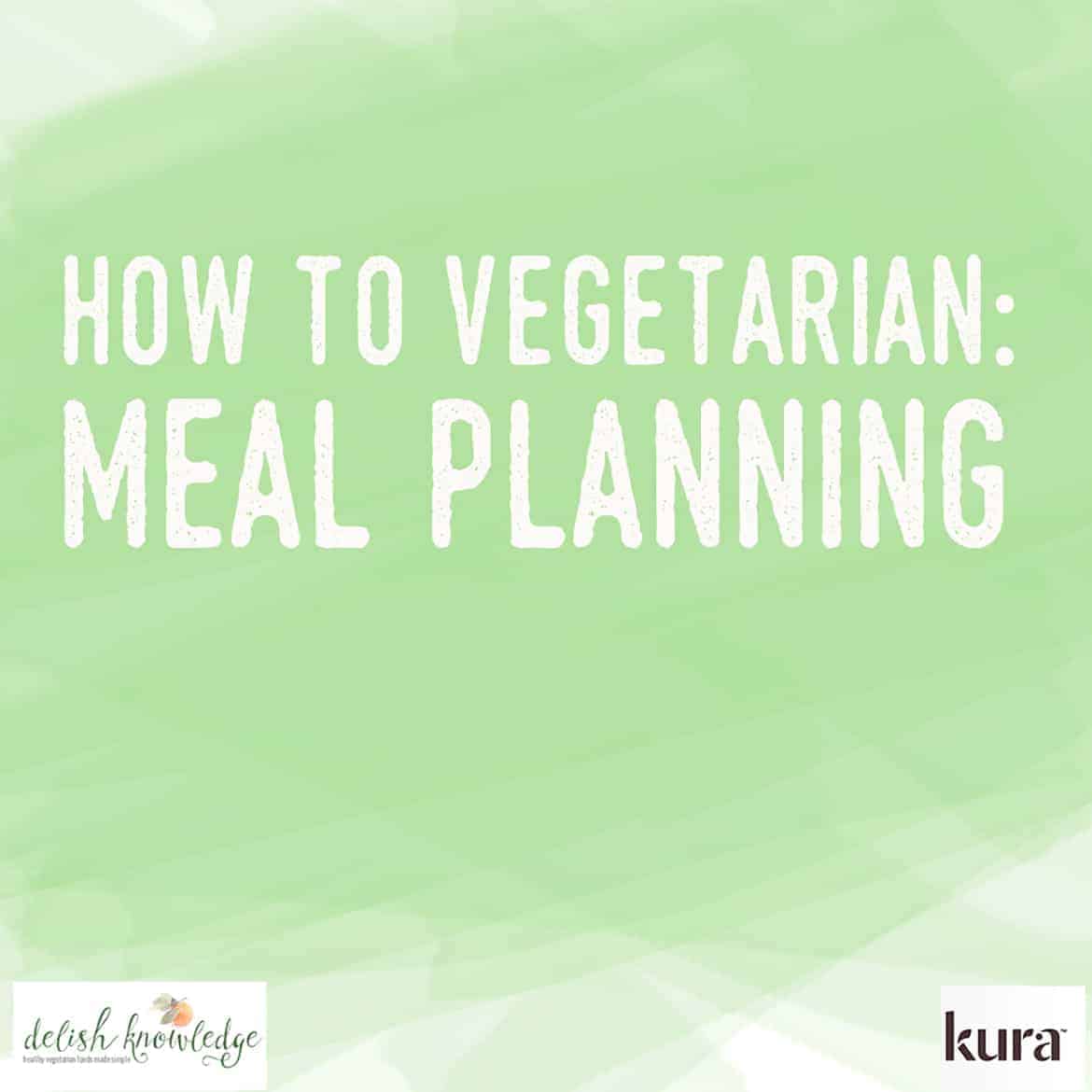 Well, it's been an incredible five months diving deep into all things vegetarian related. This
How to Vegetarian
series has covered
protein
,
omega-3's
,
sports nutrition
,
being a flexitarian
, and now- vegetarian meal planning. As I mentioned in the very first
post
, I want this discussion to be for everyone, vegetarian, vegan, meat minimalist and omnivore. As I believe that we can all benefit from eating more plants, I want to dispel any myths surrounding vegetarianism, inspire those who are considering the diet, and reaffirm nutrition for those who already follow it. It's only fitting then that we end with food. Below you'll find what inexpensive and healthy meals I rely on most, the vegetarian pantry and ideas for maximizing nutrition on a vegetarian diet. Let's eat!
The Vegetarian Pantry
Here's a list of ingredients that I use the most. Of course, this post is by no means exhaustive (or do you need to have all of these items in your pantry), but they are the ingredients that I rely on almost daily. I haven't included any vegetables or fruit as those change on the seasons.
Grains
Beans/Legumes
I purchase these beans/legumes both dried and canned. If I have time, I'll cook a big batch of dried beans in my pressure cooker to freeze in individual portions. I throw them into salads, grain salads, soups or pureed into hummus.
Nuts & Seeds
Canned & Dry Goods
Favorite Inexpensive & Healthy Meals
Breakfast
Smoothies and Smoothie Bowls using KURA protein: this kiwi smoothie bowl is hands down my favorite thing to eat after a workout. Smoothie bowls are not only satiating (thanks to all that protein and fiber), you tend to eat it slower than a smoothie, which can increase satisfaction. Leftover smoothie or smoothie bowl? Pour it into a popsicle mold for a sweet, frozen treat!
Avocado Toast: plain, with sliced tomatoes, smashed white beans or drizzled with maple syrup
Muesli bowl: make a big batch overnight to eat throughout the week
Tofu Scramble with in-season vegetables
Egg sandwich with avocado, sliced tomatoes, and whole-grain toast
Lunch & Dinner
Quick Indian chickpeas: ready in just 15 minutes
Whole-grain pasta with white beans, spinach and tomato sauce
Red Lentil Soup: I always double (or triple) the batch to freeze for later
Burrito Bowl: Brown rice, black beans, roasted in-season vegetables and avocado sauce
Stir-Fry: brown rice, baked tofu, frozen stir-fry vegetables and teriyaki sauce
Buddha Bowl: brown rice, sautéed tempeh, steamed spinach, tahini drizzle
Hummus quesadillas
Leftover bowl: any leftover grain, vegetables, canned beans and dressing of choice
Snacks
Trail Mix: mix of dried fruit and nuts/seeds that I get from the bulk bin
Popcorn: I cook dried kernels in a bit of coconut oil and seasoned with nutritional yeast, salt and pepper or cinnamon
KURA smoothies: Favorite snack smoothie; KURA vanilla powder, 1/2 frozen banana, nutmeg/cinnamon, vanilla almond milk and a splash of vanilla extract. It tastes like a snickerdoodle cookie, without the added sugar.
Yogurt with granola and fruit
Sliced fruit
Apple and almond butter
Brown rice cake with peanut butter, pear and drizzle of honey
Sliced vegetables and hummus
Maximizing Nutrition on a Vegetarian Diet
I'm not going to go into detail on the importance of
protein
and
omega-3 fatty acids
as I dedicated entire posts & how-to's and those topic earlier. For vegetarians and vegans, I also recommend B12 supplementation, along with a vegetarian source of omega-3 fatty acids. I know that some food are fortified with B12, but honestly, I don't think they are enough and it's difficult to make sure you are eating those foods every single day. A supplement is simple and easy.
It's not always easy, but I try to get at least 1-2 servings of fruits/vegetables at both lunch and dinner. Not only does it go along with my nutrient-dense way of eating, but it ensures that I am getting as many vitamins, minerals and antioxidants as possible since those are some of the best sources.
I am a huge fan of KURA protein powders for so many reasons, but I love that the grass-fed dairy powder is fortified with other goodies that are essential on a vegetarian (or any diet): omega-3s, probiotics and antioxidants. I can't say enough good things about it. It's so, so yummy! Have you tried it?
Lastly, my goal is at least one serving of lentils/beans per day. Aside from protein, complex carbs and fiber, beans contain a powerhouse of nutrients including antioxidants, and vitamins and minerals, such as copper, folate, iron, magnesium, manganese, phosphorous, potassium and zinc.
What's in your vegetarian pantry? What are your favorite quick and healthy vegetarian meals? What other vegetarian nutrition topics would you like see addressed?