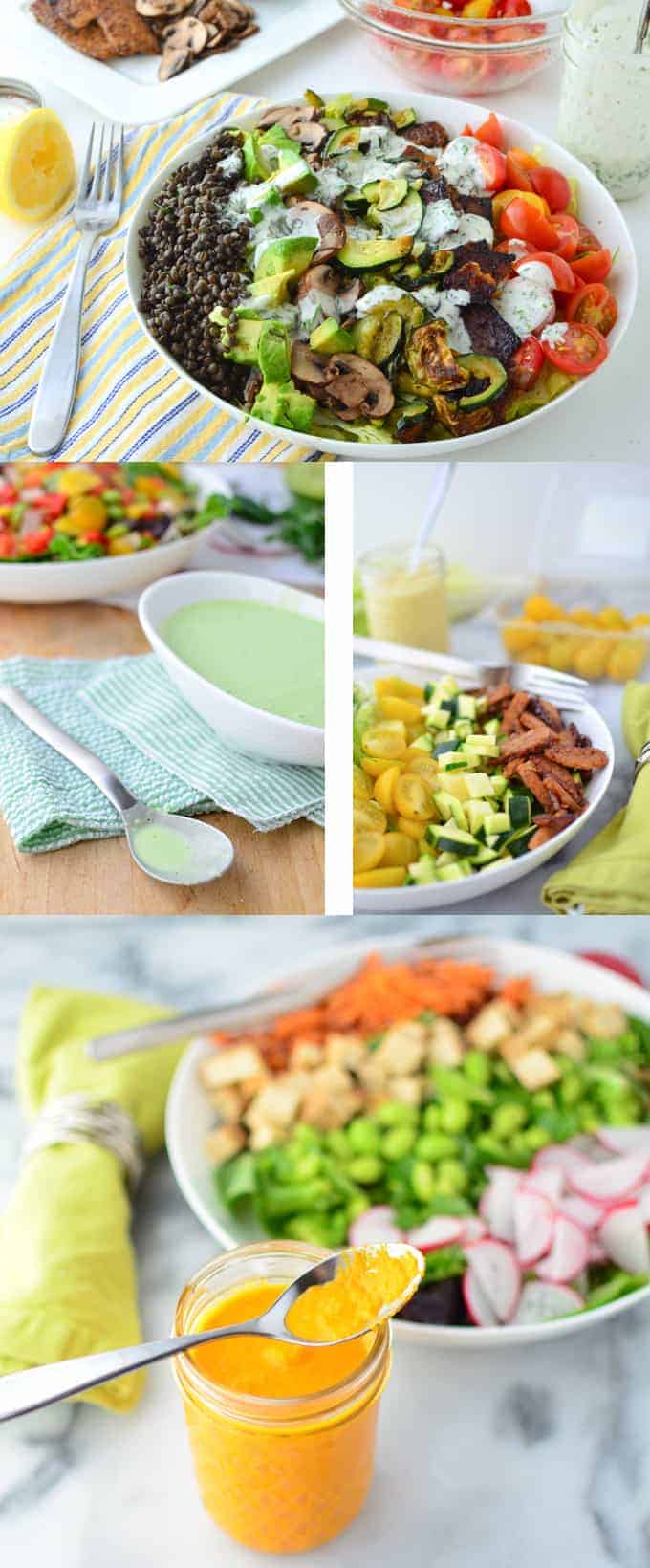 Salad for days.
Salads for days that end in y.
Salad dressings that make eating salads not only healthy but DELICIOUS. Deliciously awesome.
Salad dressings that are so yummy they make you crave salads.
Today's post is all about re-loving the salad. Loving the crunch and irresistible clean feeling you get from downing one of these bad boys. To make the salad experience even more delicious,  I'm sharing four healthy, totally mouth-watering low fat dressings with you: carrot-miso, curry hummus, dilly ranch and spicy herb.
Personally, I love salads. I eat them almost every day, which is why I am always seeking new flavors to top them with. These low-fat dressings also prevent me from needing to smother my salads in croutons and cheese- which usually happens when I am less-than satisfied with my dressing choice.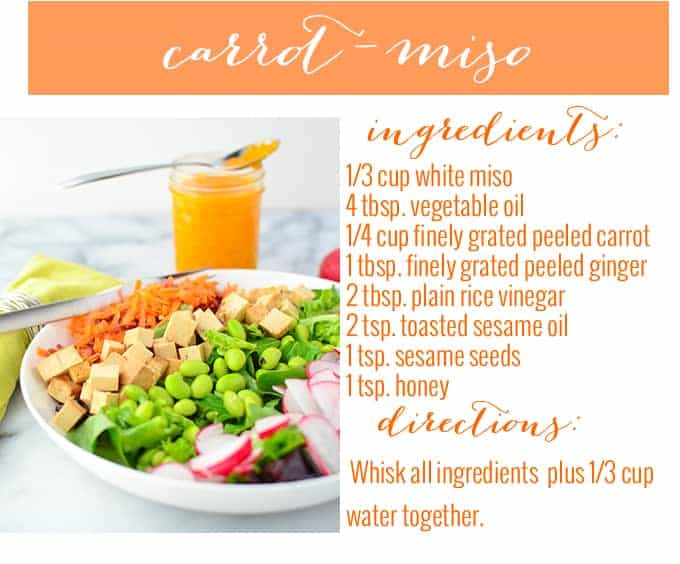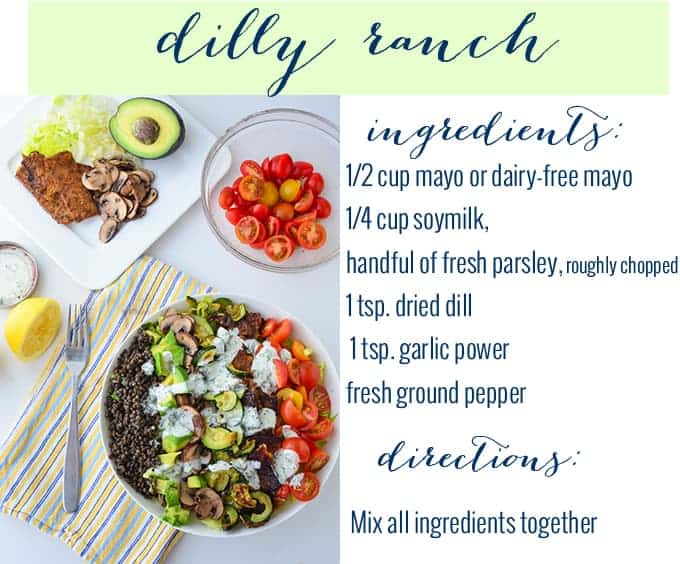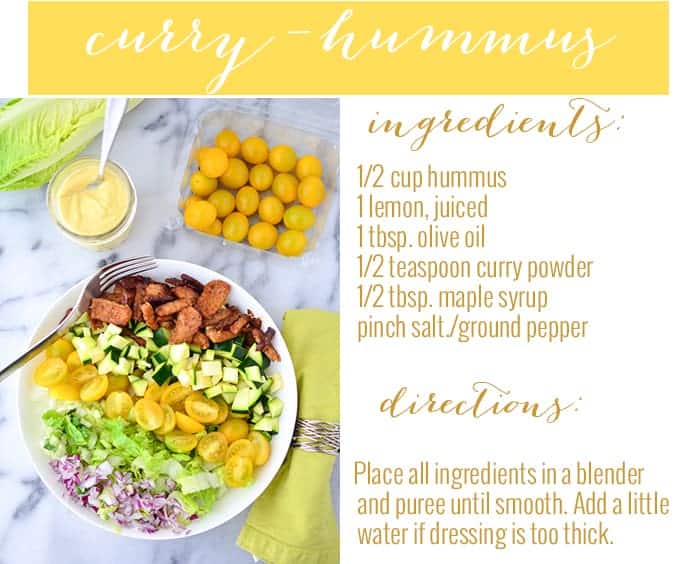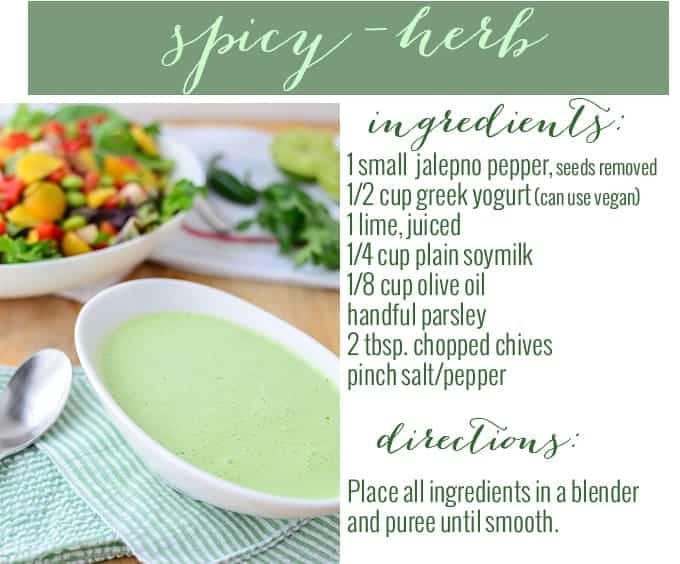 I try to make a salad of some sort almost every day for lunch. It's a way for me to ensure that I'm getting a least a few servings of vegetables a day, especially if dinner is happy hour with the girls or a bowl of cereal on the couch.
To make things easier, I've started making salads in mason jars! If you haven't seen this idea yet, enjoy this great primer on how to build the perfect mason jar salad– without the risk of soggy vegetables.
I tested all of these dressings in a mason jar and they worked perfectly! So, layer away and feel good knowing that you're eating a salad! I usually stock up on mason jars when I see them at on sale at The Jar Store.(for my fellow canning fanatics- they have the best selection of cool glass jars!)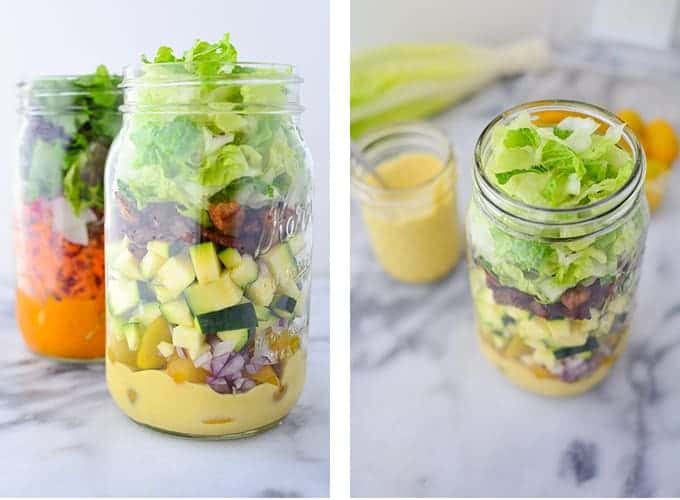 Let's talk!
What's your favorite salad dressing?
Do you prefer to make your own salad dressings or buy them?