How was your Thanksgiving? We are having the best time in Vegas, and I can't wait to share with you some of my favorite eats next week.  For now, I'm just popping in with my favorite monthly finds for November complete with a killer giveaway!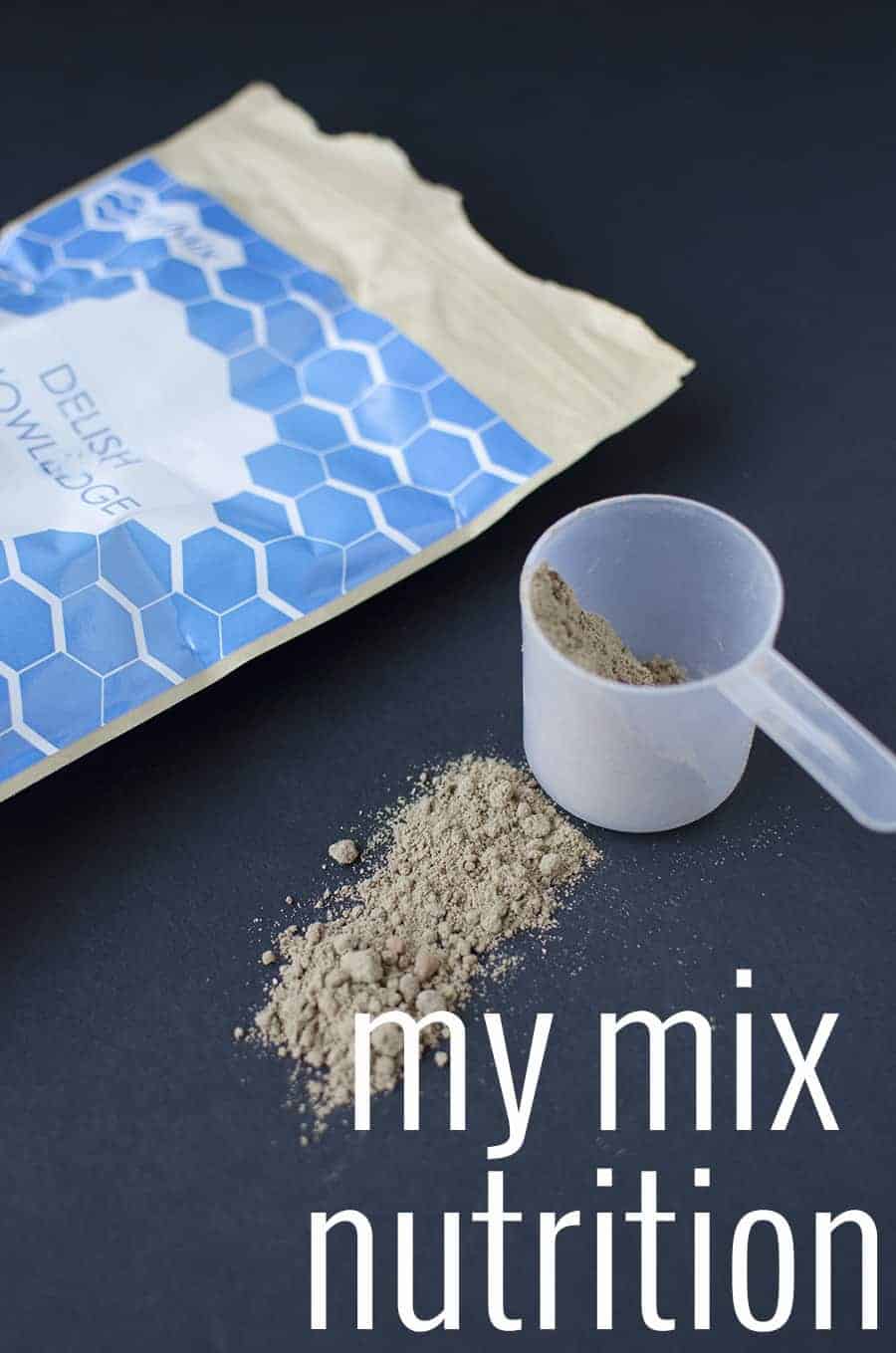 I am so excited to share this product from myMix Nutrition. These ready-to-mix powder supplements are completely customizable so you can create your morning smoothie ingredients from scratch. As an RD, I love having the ability to customize supplements based on exactly what I need. Besides the individualized approach, I've vetted their ingredients and am happy to say they have passed my test for quality.
For fun, I created my own 'Delish Knowledge' mix that's perfect for my needs. Since I usually consume my morning smoothie after my workout, I designed this mix to be a post-exercise nutrition shake. Each serving contains vegan protein powder, L-Glutamine (for recovery), Flaxseed, Chia Seed, B-Vitamins, Probiotic, Antioxidant Superfoods, and a Greens Blend. Breakfast, multivitamin, and superfoods all in one ready-to-make shake.
I've asked myMix to keep my Delish Knowledge mix up for a few weeks for you to try, just choose Chocolate (Check out here) or Vanilla (Check out here) and enjoy a 10% off the list price with the code Delish10. Or you can create your own mix  (great for holiday gifts) in either 5, 10 or 20 serving packages.
MY LATEST VIDEOS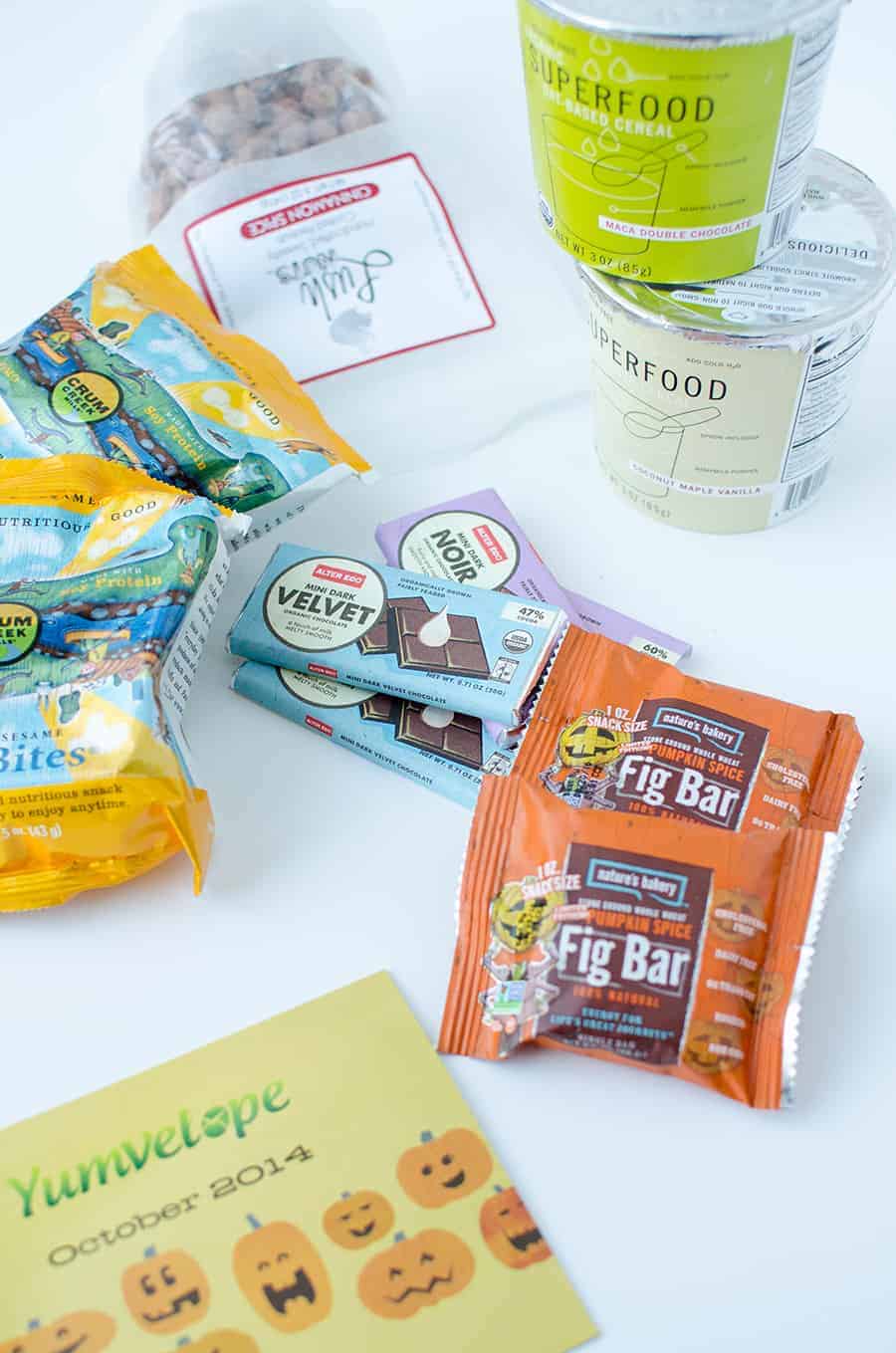 Since I've been on a monthly food find over past few months, I thought it would be fun to try one of those subscription services that lets you try a bunch of different foods in one box. After checking out a few different boxes, Yumvelope looked like the most fun! For subscribers, Yumvelope sends a box of six full-sized natural snacks, drinks or desserts each month.
October's box was filled with cereal, bars, peanuts and soy bites. Of all of the products, I loved the  Vigilant Superfood Cereal the best! YUM. These are oat-based cereals where you add water, stir and eat! Perfect for mornings on the run when you don't have your handy jar of overnight oats ready. Of course, my second favorite was the Alter Ego Chocolate Bars because… chocolate. I've been trying to make more fair-trade food purchases lately, especially when it comes to coffee, chocolate and spices, and I feel like this is a brand I'll be buying again and again.
You can enter to win next month's box in the contest below!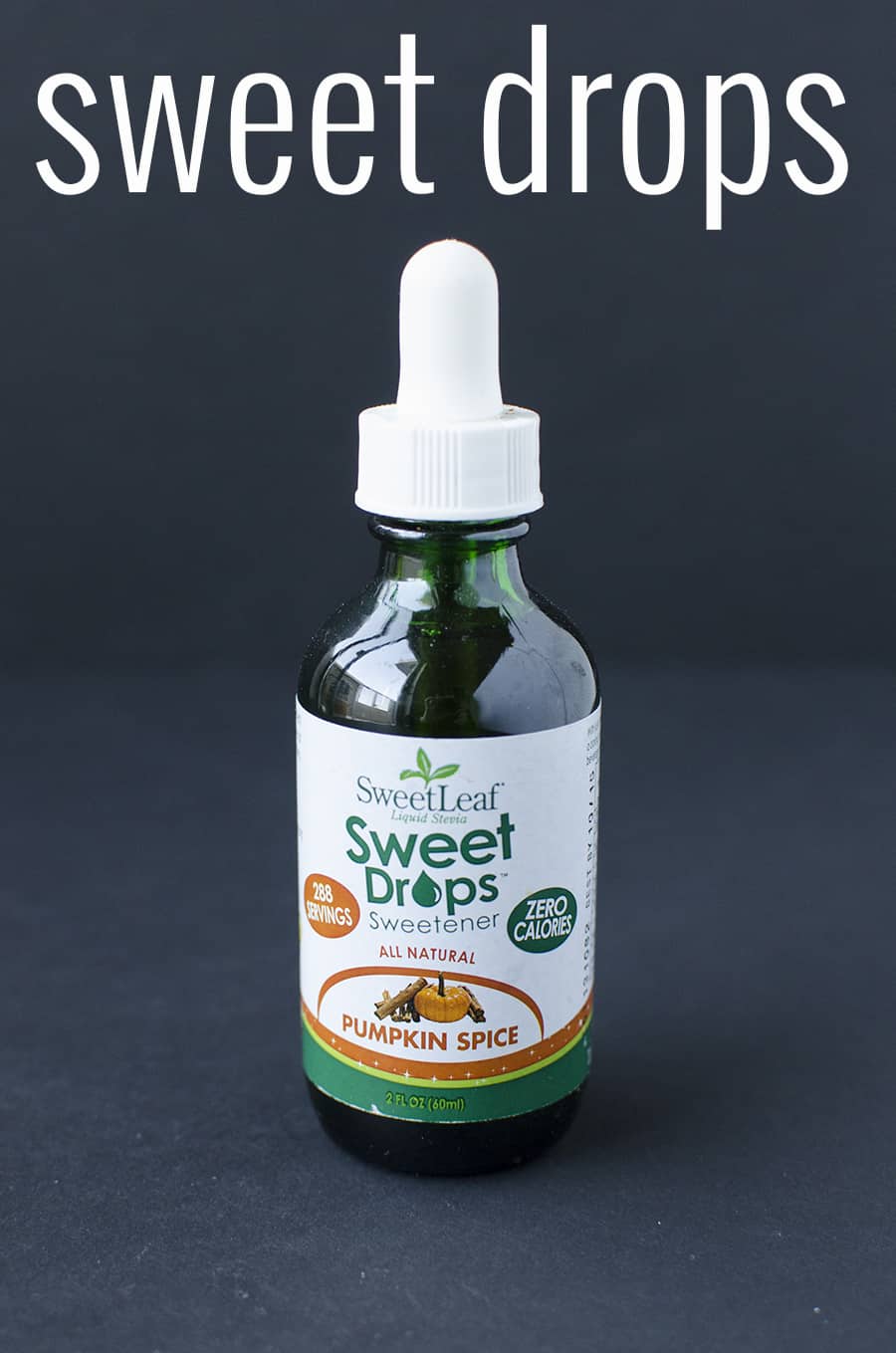 Clearly, this one has been getting lots of love. While I usually drink my morning coffee black, I have been enjoying a drop or two of these Pumpkin Spice Stevia Sweet Drops for an extra pick me up. It's perfect for bringing a little festive cheer to the start of my day, without the extra calories and fat of traditional PSL's.
Wanna try these Food Finds for yourself? To enter to win a bottle of the Pumpkin Spice Sweet Drops AND next month's Yumvelope box, comment below telling me what food you are most looking forward to over the holidays. I'll select a winner next week!