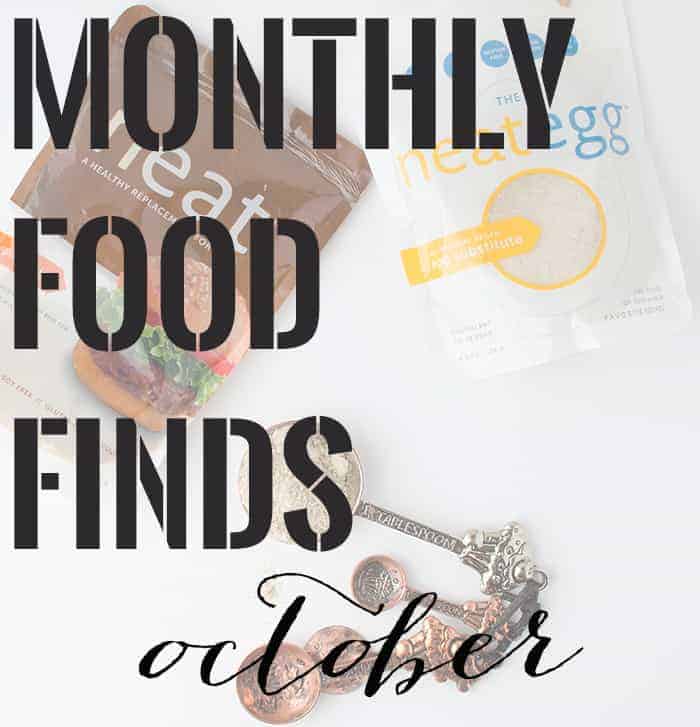 THIS is starting to become my favorite monthly column. A place where I round up my most-enjoyed food picks from the previous month. How un–shocking that I've managed to create another space where I can talk about healthy food.
Enjoy the picks below and then enter to WIN them all for yourself!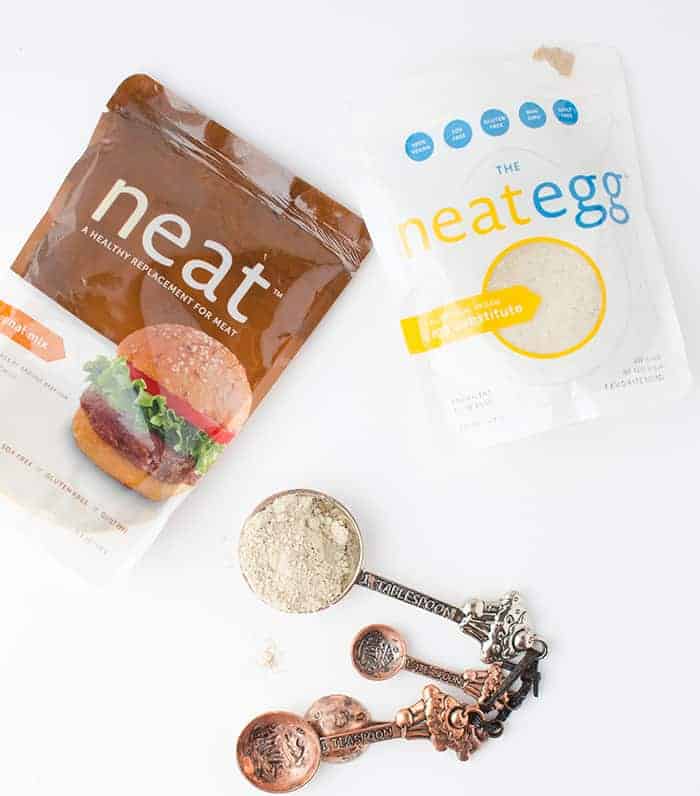 NEAT is neat! Triple word score if you knew I was going to say that. I first tried Neat last month and was immediately hooked. Where have you been all my life? 
The Neat egg is perfect for those of you looking to go more plant-based or just cut down on your cholesterol/saturated fat intake. I tested the egg replacer in my favorite brownies, and it worked like a charm! Just mix 1 tbsp. of mix with 2 tbsp. of water. Let sit for a moment and proceed to add it into your favorite recipe. If you're familiar with using chia/flax seed, this egg replacer is very similar except it adds a bit of chickpea flour as well. It's perfect in dishes where you don't want the look of chia seeds or the taste of flax seed.
In addition to the Neat egg replacer, I picked up the original mix and the Mexican mix because I am always intrigued by vegetarian products. While I can always be counted on to whip up lentil tacos or black bean tacos in no time flat, I love the convenience that these kits offer.
Add water, add an egg (or egg replacer as above), stir and cook. Killer tacos & meatless burgers ready in less than 10 minutes.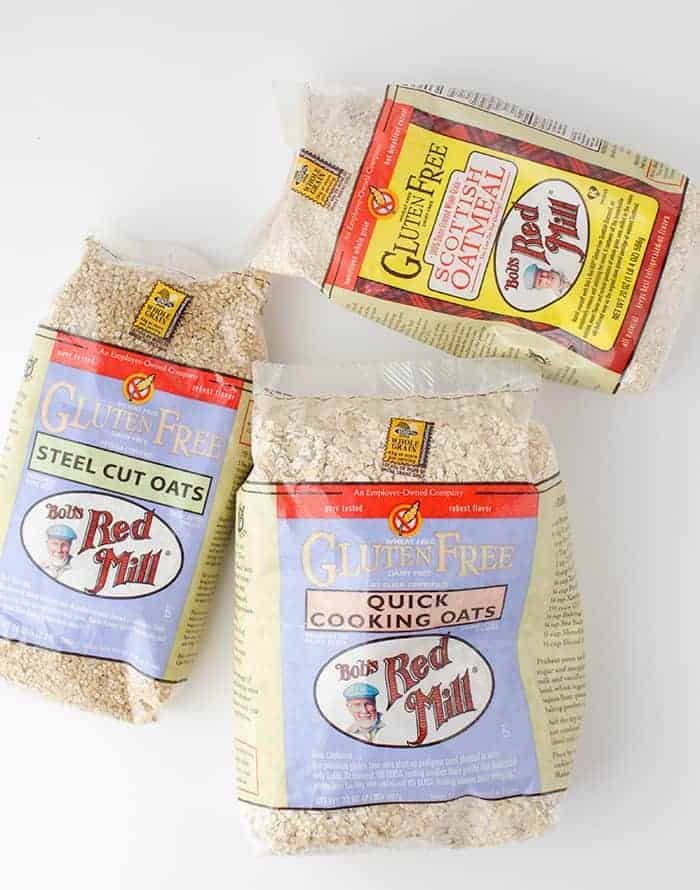 My own diet goal for the month of September has been to eat more oats. I mentioned last week that after doing more research on our gut microbe and fiber —> I have been trying to eat more fiber when possible. Especially soluble fiber, which oats are famous for. Did you know the average American barely meets 1/2 of the recommended fiber intake? Oats help to solve this problem.
Since breakfast is too often an afterthought as I begin my day, I figured incorporating oats into a more consistent breakfast would be a good challenge.  Thankfully, Bob's Red Mill has so many oat options for me to rotate between!
While I'm no stranger to quick cooking oats or steel cut oats, I recently fell in love with Scottish Oats! If you haven't had them before, you must try them! Creamy oatmeal that's ready in no more than 10 minutes.
Favorite Oat Recipes from September:
Overnight Pumpkin & Vanilla Oatmeal
Perfect Scottish Oats (I add a dab of earth balance butter & maple syrup)
Walnut & Berry Baked Oatmeal
Overnight Steel-Cut Oats (for weekdays)
Stove Top Steel-Cut Oats (for weekends)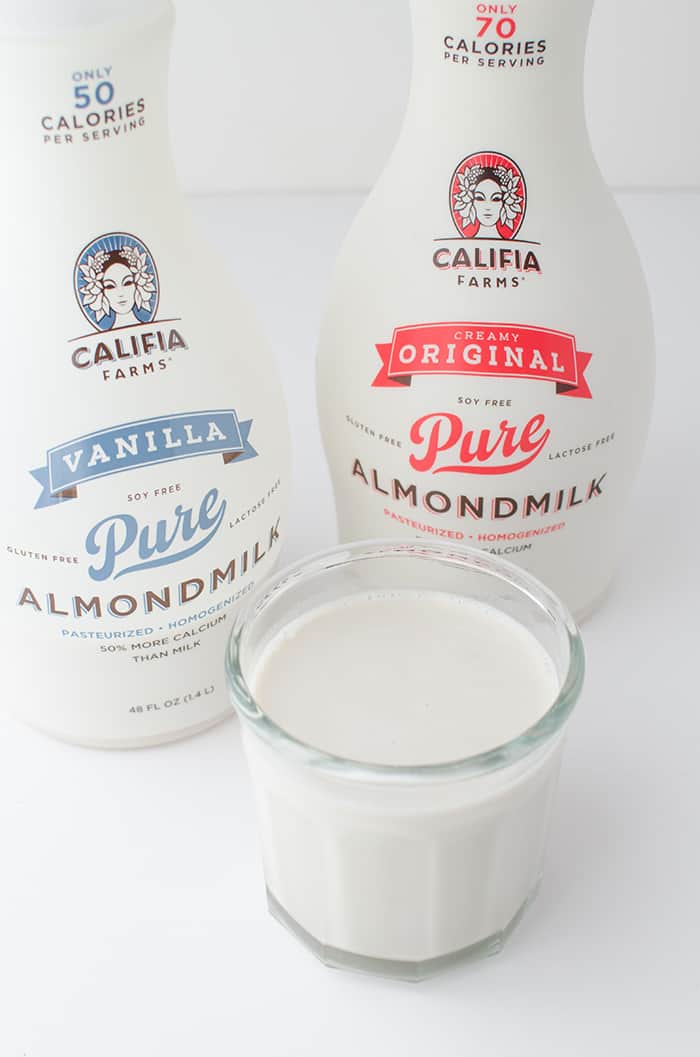 I know you are thinking that almond milk is almond milk but… not true. After hearing everyone rave about Califia Almond Milk on Instagram, I decided to buy a few bottles to see what the fuss was about.
I officially get it. I am not worthy.
This is really the creamiest almond milk I've ever tasted from a carton. Sure, homemade almond milk is bar-none the best, but this is a pretty spectacular second. While it's a little pricier than my regular almond milk ($4 compared to $2 at TJ's), when I am in the mood for a glass of "milk", this is all I want.
Since my mother always taught me that sharing is caring (see mom, I was listening), I want to share my monthly food finds with you! One reader will get everything you see here: 3 packages of Neat (Egg Replacer & your choice of two mixes), 3 bags of Bob's Red Mill Oatmeal Products (Steel Cut Oats, Scottish Oats & Quick Cooking Oats) and a bottle of Califia Farms Almond Milk!
To enter, leave me a comment below letting me know YOUR favorite food finds! Cookbook, gadget, food, I wanna know!