This post is sponsored by Sweet Earth. We LOVE their plant-based products and know you will love them too. Thanks for supporting the brands that support DK.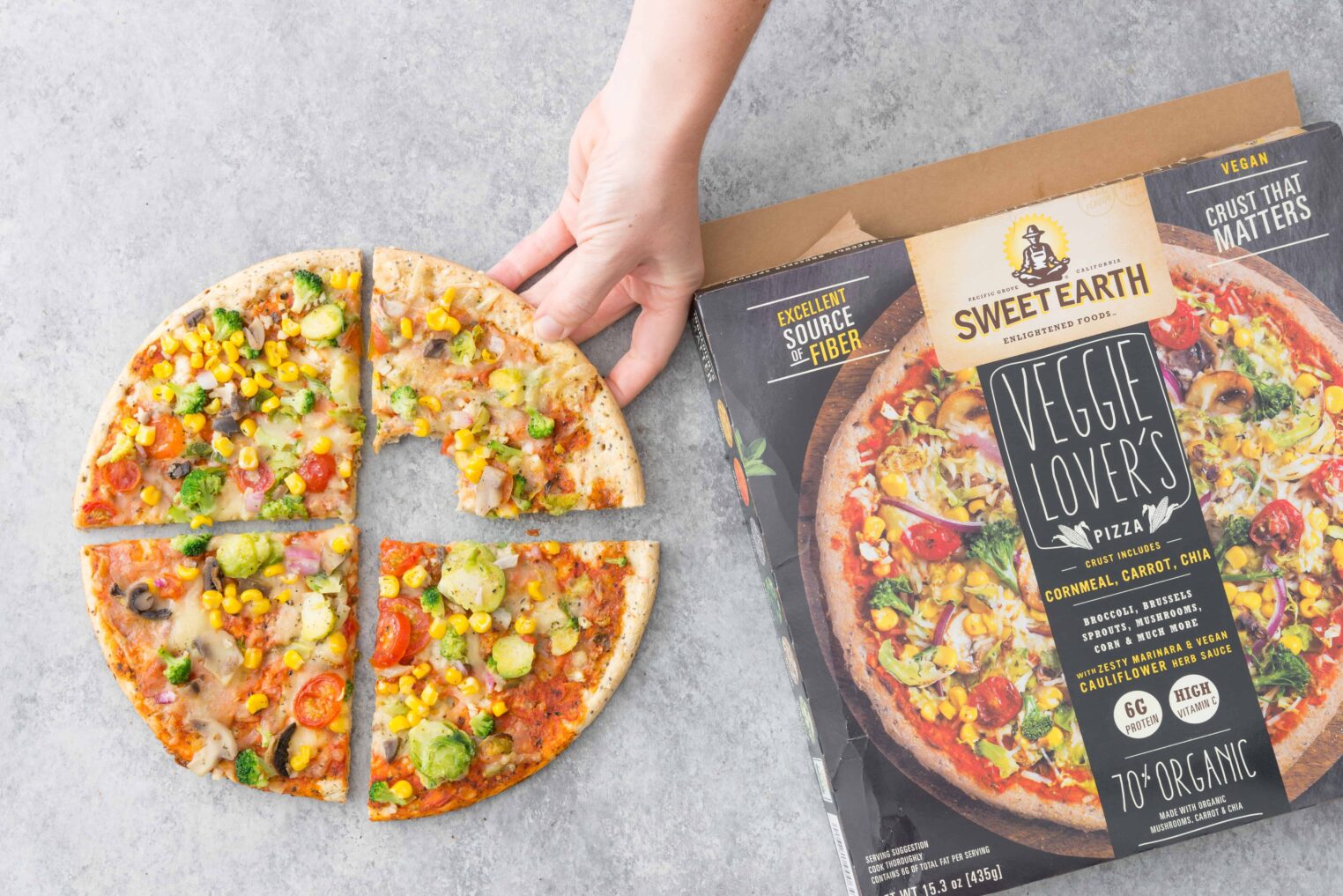 It's good to be a vegetarian in 2018. I am constantly amazed that I can walk into most grocery stores and find a plethora of delicious, plant-based eats.
This is new. As a long-time vegetarian, I remember those days in which I could barely find frozen vegetable burgers in the freezer-section of mainstream grocery stores– and that was when I was living in California. Now there are rows and rows of offerings and I am so happy for all of us that this is the case. I'm looking forward to the next decade where we continue to see plant-based offerings for every category of food; including clean meat.
Plant-Based Eating is on the Rise
While I do consider myself a vegetarian, I don't get too hung up on specific labels. I also call myself plant-based because my diet is exactly that. I eat a lot of fruits, vegetables, grains, legumes, nuts and seeds. I think that we'd all be healthier if we ate more of these foods; regardless of what else is on your plate.
MY LATEST VIDEOS
It's why the shift to plant-based eating is so powerful. People who have never considered cutting out meat and dairy are choosing to include more plant-based foods. In surveys, we see that health and wellness are the top reason all consumers are choosing plant-based offerings, though younger generations are also motivated by animal welfare and sustainability beliefs. All of it is great.
To me, a plant-based diet is not simply about replacing meat and dairy; it's about rebalancing the plate and broadening the definition of healthy eating. There is a strong interest in plant-based diets: the total market for plant-based foods is $3.1 billion with a B*, more than 1/3 of Americans say they are actively trying to incorporate more plant-based foods* and each year there are a reported 76 million new vegetarians.** My heart is so happy.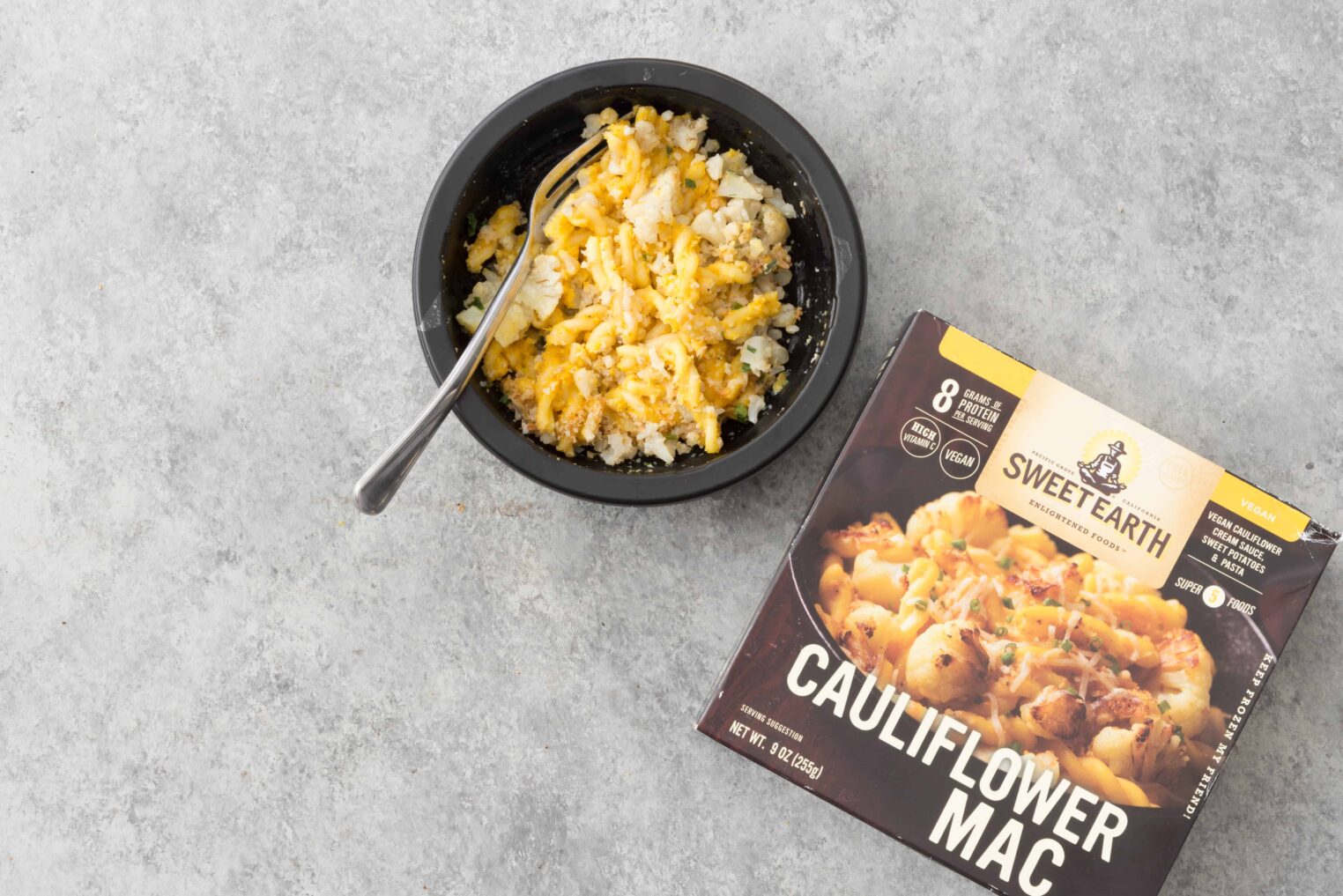 Plant-Based Convenience
Here's what I hear over and over again from clients and have experienced it myself: sometimes, it's not as easy to eat plant-based. I find this most true when I'm traveling; it's easier when I'm in complete control of what I can cook at my house, but convenience items aren't as readily available.
As a dietitian who specializes in plant-based eating I know the key to a plant-based diet is planning, taste, and making sure nutrition needs are met. And the rise in creative and convenience-focused product development makes it easy for people to incorporate more plant-based foods.
That's where I've got to applaud Sweet Earth for making plant-based dining simpler and more delicious.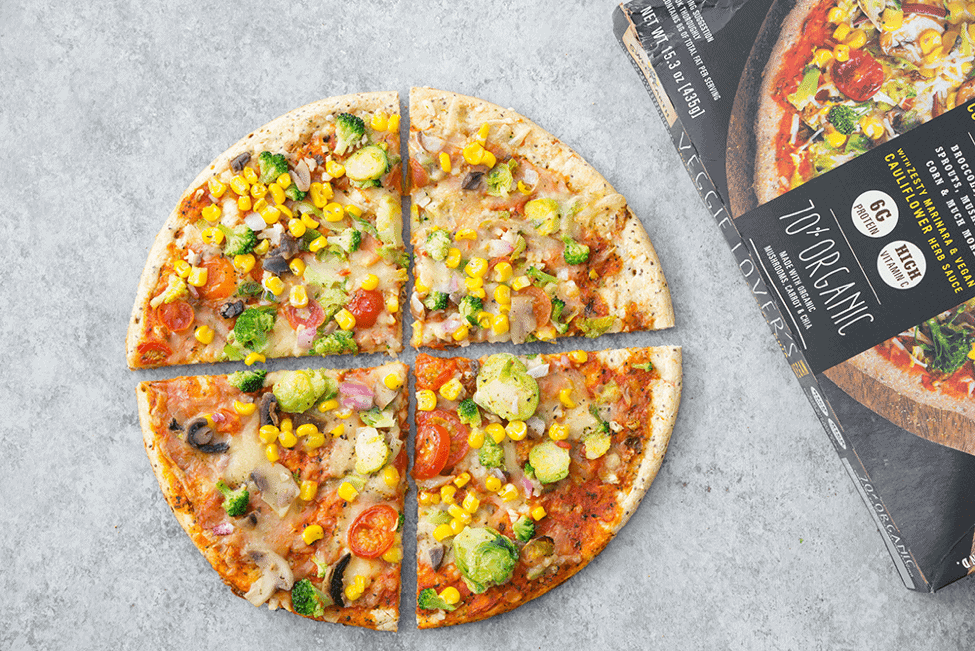 Sweet Earth Plant-Based Products
Have you tried Sweet Earth yet? All Sweet Earth products are vegetarian and most items are vegan and most ingredients are organic. Sweet Earth features a full line of artisanal plant proteins, including Benevolent Bacon (LOVE) and Harmless Ham, that are sustainable, on-trend and delicious.
They have so many great options, though their frozen pizzas are my family favorites. The Veggie Lover's Vegan Pizza – their Sweet Earth – is so incredibly good. The crust is fantastic and topped with marinara sauce and then all of the vegetables: broccoli, Brussels sprouts, mushrooms corn and more!
We also love their frozen meals; the bowls and burritos are fantastic and great for busy on-the-go days. I keep a couple of the burritos in the freezer in my office for days when I forget lunch and need something filling and healthy.
All of them are great, especially the Sweet Earth burrito packed with curried lentils, sweet potatoes, brown rice, broccoli and seitan. With 15g protein, 8g fiber and high in Iron, it's perfect for breakfast, lunch and dinner.
Now tell me, have you tried any Sweet Earth products? What plant-based products on the market are your favorite? Have any Sweet Earth questions? Be sure to check their website for more information!
*Nielsen, 2017
**Euromonitor International, 2018
Thanks again to Sweet Earth for sponsoring this post