I believe that homemade gifts are the kindest, best type of presents to give and receive. Not only is it fun to share favorite recipes and food finds with your friends, it's just as exciting to enjoy the types of treats they make for you.
I confess, I am a bit of a shopaholic. Over the past few years, I have tried really hard try to tame my ways, but I tend to give in to both cookware & shoes. BL is really good about reminding me that we don't need more "stuff", and that's the perfect reason to try and make gifts for others instead of buying them. Have you seen Story of Stuff by Anne Leonard? If you haven't, I highly recommend taking a few minutes and watching it. It's a inspiring reminder about consumerism and how much "stuff" we tend to accumulate. I watched it again this morning and it was a good reminder message for this time of the year.
Now that I think about it, I really need to place the story of stuff link in my toolbar next to the Crate and Barrel one. Maybe that will inspire me not to add so many items to my cart next time!
In the meantime, here are my top 5 favorite food gifts!
MY LATEST VIDEOS
Peanut Butter Bars

Everyone likes peanut butter & jelly! These bars are fun, kid-friendly, and a delicious treat. Wrap in a tin with a pretty bow and you are good to go!
DK's Granola

This is my favorite granola! Super easy to make, this stuff stays fresh in the fridge for a long time. Make a big batch and give to all your superhero friends. Plus, it's made with blackstrap molasses- a great source of vegetarian iron.
Infused Vinegars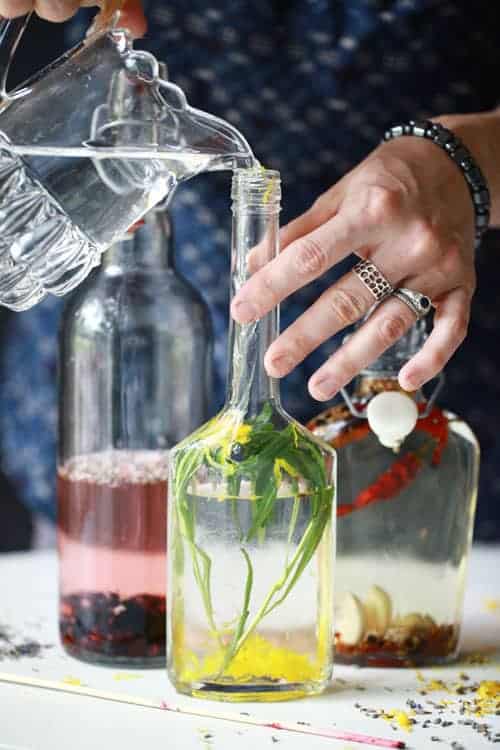 Whether you make these for yourself or a friend repeat after me: don't buy infused vinegars! There is no need to shell out the dough when they are so easy to make yourself. Pick up some pretty jars at thrift stores, antique shops, local craft store and get to work.
Recipe and Photo: Design Sponge
Cashew Brittle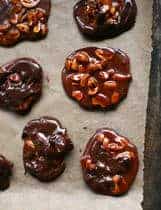 Since 2012 was the Year of the Cashew (at least it seemed that way) let's make Cashew Brittle!  Place in a cute jar and you have a wonderful hostess or friendship gift.
Photo and Recipe: Dairy Free Cooking
Homemade Nutella
Do I really have to explain this one? This is the perfect gift for the choco-holic in your life. Healthier than the store bought stuff, anyone would be lucky to receive a jar of this! Deliver in these amazing jars from Crate & Barrel
Photo and Recipe: Chocolate Covered Katie
Have a lovely weekend!