Happy Tuesday! The worst part about being off for the holidays and then only working 3 days last week is that I feel very OFF. The weekend seemed like it came way too soon and it just doesn't feel like a Tuesday. Perhaps a Thursday?
Did you have a nice weekend? Thanks to everyone who emailed and/or commented on the new 12 week running series! I am very excited to get this started. Did you use the weekend to start your goal? I went on a nice, long run on Saturday and a much slower one on Sunday, (thanks mostly to the new wine bar that we hit up on Saturday night).  I hate feeling rushed in the mornings when I try to run and am always fortunate for leisurely weekends.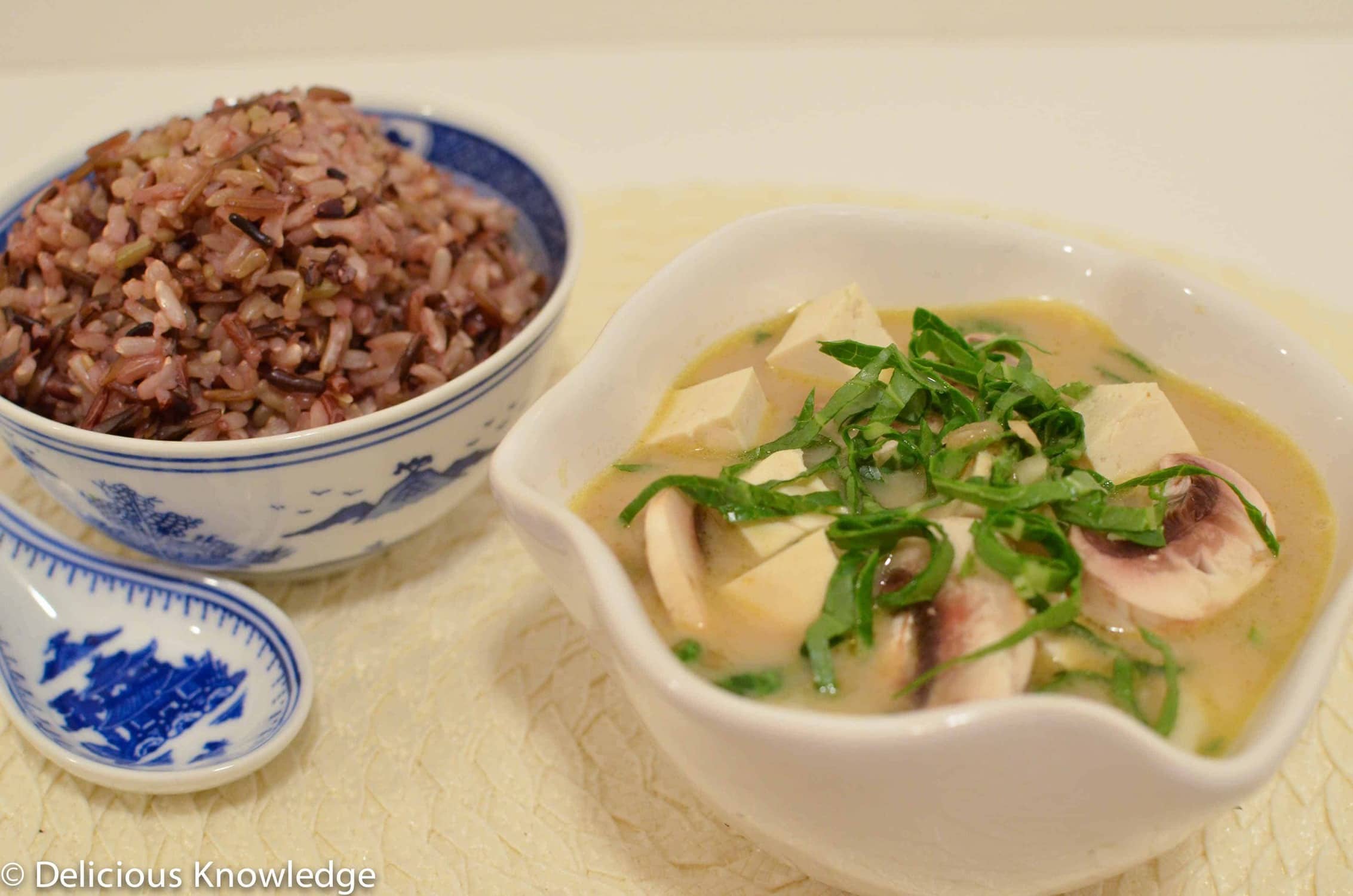 Have I mentioned to you that my mother is my BFF? I'm not even embarrassed to admit that I talk to my mom about 5 times a day, wayyy more than I talk to anyone else, especially BL. Does that make me weird?
I think it makes me cool  (And maybe just a little bit weird). The best thing about this wonderful, obsessive relationship? Our conversations are 75% about food.
MY LATEST VIDEOS
What are we making tonight? What did you eat today? Did you see that new product demo at Whole Foods on Saturday? No food topic goes untouched.
And really, my other relationship thanks me. I try, I really try to get BL to talk food with me. After years of silently and not-so- silent begging, I've given up. Why fight it? I have my wonderful, food-loving BFF Momma who thinks my 5th phone call that day about the right way to slice Brussels sprouts is completely normal.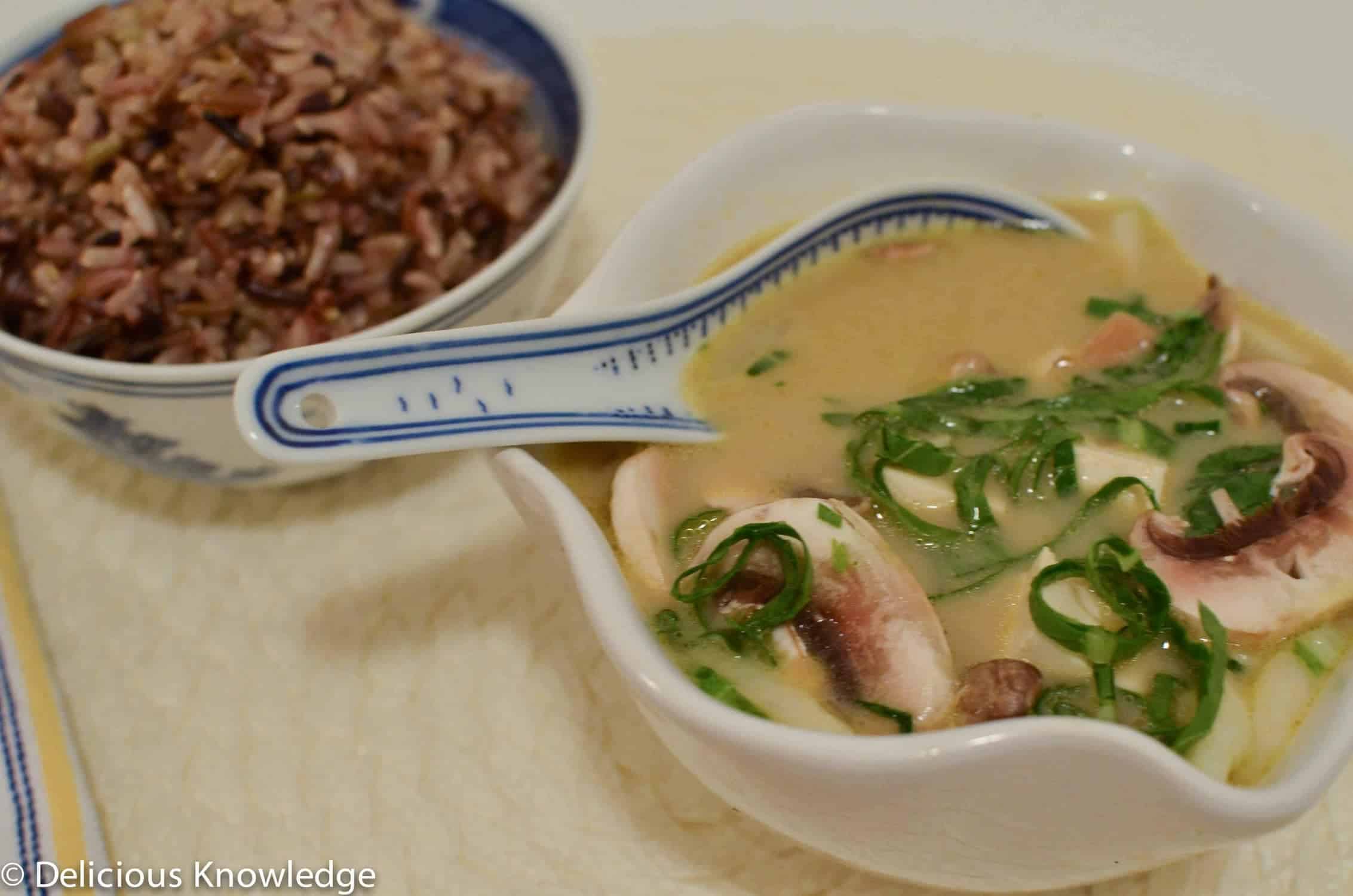 A few weeks ago, while we were discussing curries, Triple D episodes, and Christmas cookies, she turned me on to this soup that she made over the weekend. Creamy, coconut Thai soup filled with vegetables and chicken.
Mmmm, sounds delicious. Bet I can make it healthier & veggie-friendly, which wasn't too difficult to do.
So, thank you mother, for another fun project. Hope you enjoy my take on it.
Thai Coconut Soup
1 onion, finely chopped
2 cloves garlic, minced
2 carrots, thinly sliced
8 oz. mushrooms, sliced
2 stalks celery, sliced
2 heads baby bok choy, thinly sliced
3 tsp. fresh grated ginger
3 tsp. green curry paste (or more. or less. it really depends on what brand you use and how much curry you like)
2 tsp. lemongrass paste (or 1 stalk finely minced lemongrass)
1 tbsp. brown sugar
2 tbsp. soy sauce
12 oz. cubed firm tofu
1/4 cup thai basil (finely shredded)
1/4 cup cilantro, finely chopped
1 lime, juiced
2 cups vegetable brown
2 cups lite coconut milk
In a soup pot, heat 1/4 cup vegetable broth over medium-high heat. Add chopped onion, garlic, carrots, celery, ginger, lemongrass, and curry paste.
Cook 8-10 minutes until fragrant and vegetables are soft. Add more vegetable broth if needed to prevent sticking.
Add soy sauce and brown sugar to the pot, stir. Add vegetable broth and bring to a simmer. Add bok choy, tofu, mushrooms and cook another 5 minutes until vegetables soften.
Reduce heat to low and stir in coconut milk. Taste- does it need more curry paste depending on the brand you used? Does it need more soy sauce? Adjust for taste. Stir in thai basil.
Pour into bowls, preferably over brown rice or noodles. Garnish with cilantro and a big squeeze of fresh lime.
Eat. Now, call you mother and tell her how delicious this soup was and how she needs to make it too. Enjoy the bond : )