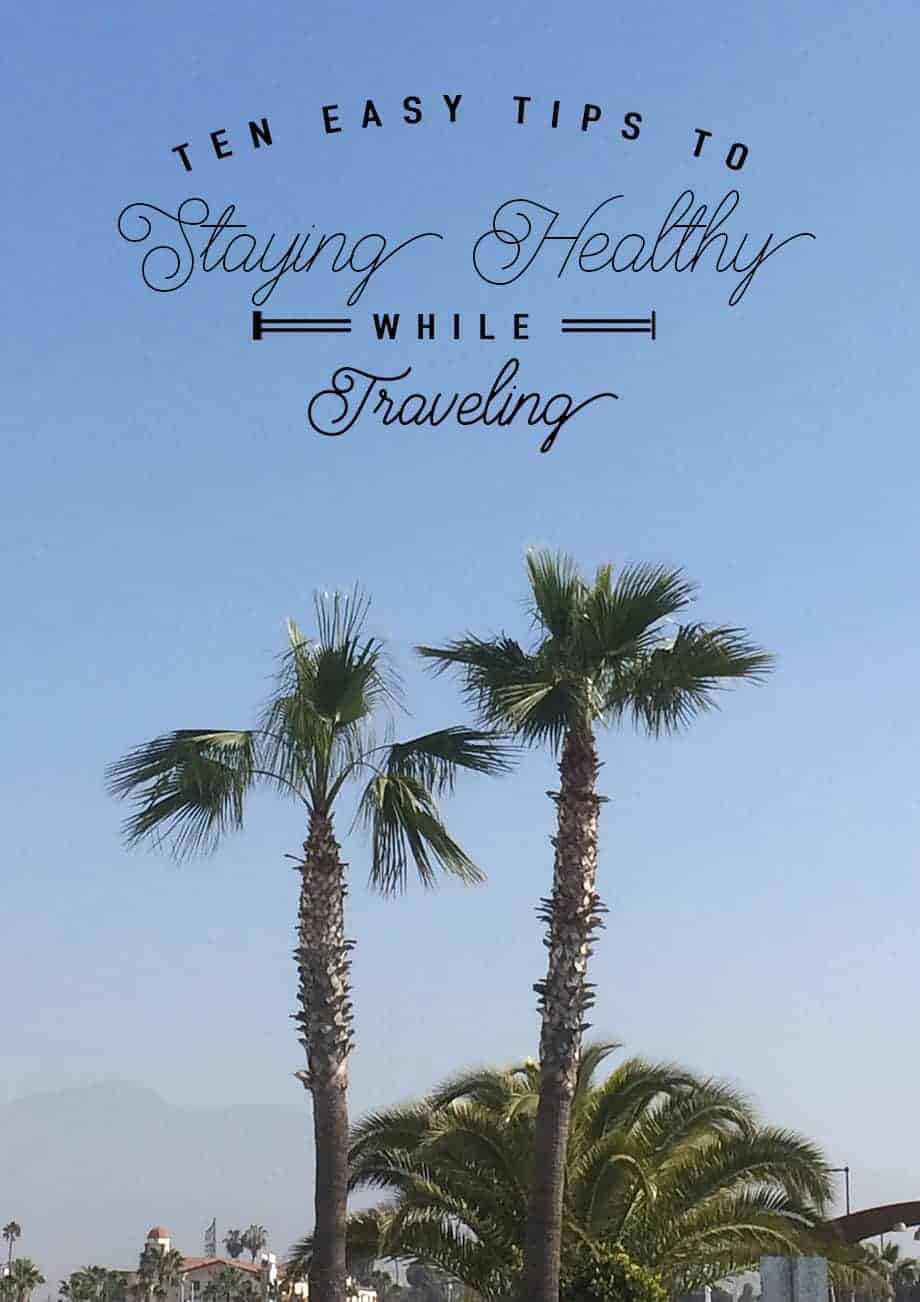 If there is one passion I have beyond cooking and eating, it's traveling. Whether I'm heading on a tropical vacation or a quick weekend getaway, I am always itching to pack my bags and go somewhere. I love exploring new areas, seeing the sights and experiencing cultures different from my own.
The downside to all those frequent flier miles? It's harder to keep healthy habits. Schedules are off, food is abundant, and the motivation to pound the pavement isn't always the same. With the summer travel season in full swing, I wanted to share my 10 tips for staying healthy while traveling.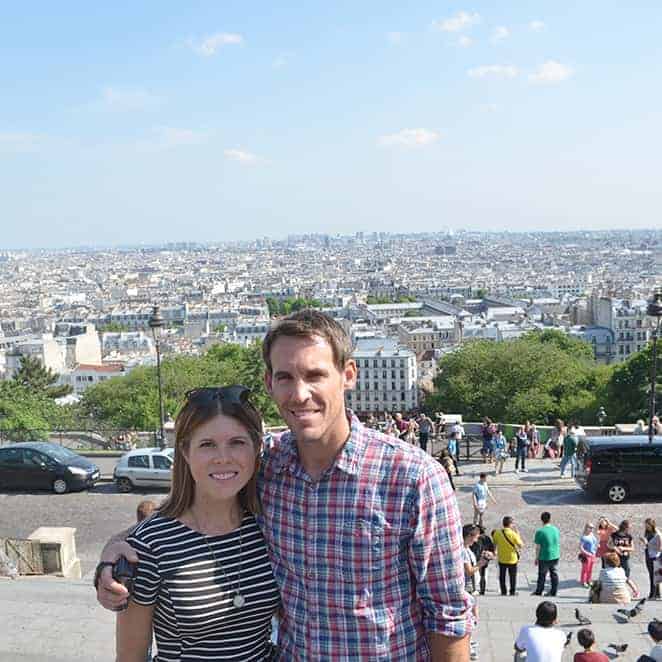 1. Pack your own snacks. Ironically for someone who travels as much as I do, I dislike actually having to get on a plane to do so. Besides my claustrophobia and fear of flying, I've become increasingly less patient in dealing with layovers, flight delays and expensive airport food. I refuse to spend $10 on a veggie and hummus sandwich or $6 on a miniature cup of fresh fruit. No thanks, not happening. So, I pack my snacks ahead of time. Yes, it takes a little bit of planning but the rewards are more than worth it. Not only do I feel great when I land, I also take comfort in knowing that I'm not spending an arm and a leg on bland airport meals.
Here's what you can typically find in my travel bag :
MY LATEST VIDEOS
For grab and go snacks, I rely on KIND bars, LARA bars, Nourish Snack packs and baggies of trail mix that I make myself. That's usually a mix of roasted cashews, almonds, dried blueberries or raisins, and dried coconut strips. I basically raid the nut and fruit section at Trader Joe's and go from there.
If I'm catching an early morning flight, I'll prepare one of my overnight oatmeal recipes in a mason jar to snack on for breakfast. While there may be a little liquid in the jar, I've brought overnight oatmeal jars through at least 15 different airports and never had a problem with security.
For DIY snacks, I'll whip up my triple chocolate granola bars, chocolate peanut butter truffle balls or walnut clusters.
The key is to keep it easy, portable, and most of all- not smelly. Your travel buddies thank you in advance!
2. Explore the area- on your feet. BL and I have started this tradition whenever we head to a new city; after we drop our bags off we go for a nice run/walk to explore and window-shop where we want to grab dinner/drinks that night. To me, it's the best way to get acclimated- especially if I've just been on an airplane for an extended period of time. It's also the fastest way to get a sense of the area and seek out off the beaten path destinations.
Not into running? Try renting bikes instead! When we were in Amsterdam last summer, we rented bikes and rode around the entire day, stopping to eat and drink as needed. It was such a fun way to cover the city and get a little exercise at the same time.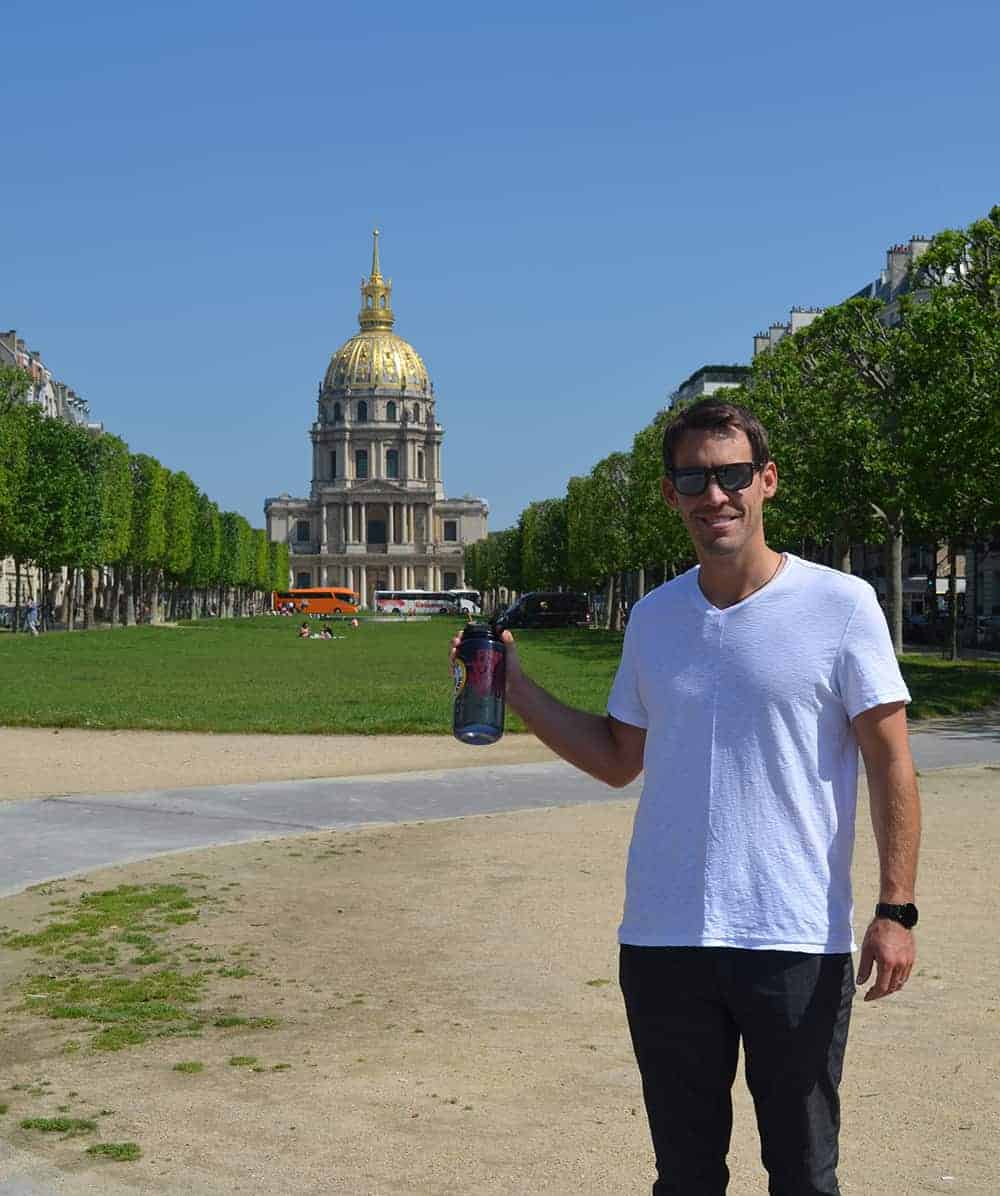 3. Over-hydrate. On vacation, I tend to imbibe a little more than I normally would at home. Whether it's a bloody mary at brunch, cold beers on the beach, or happy hour followed by dinner cocktails, I don't limit myself. I'm on vacation after all. However, I know that alcohol combined with flying and likely sun means I'm more susceptible to becoming dehydrated. Therefore, I make a conscious effort to drink more water. To keep me accountable, I pack my 32 oz. water bottle and challenge myself to finish at least 2-3 per day. While I'm thankful that I enjoy drinking water, I know not everyone feels the same way. To keep things fun, try adding in a few fruit slices or try these stevia-based water drops. BL loves the Strawberry Kiwi flavor.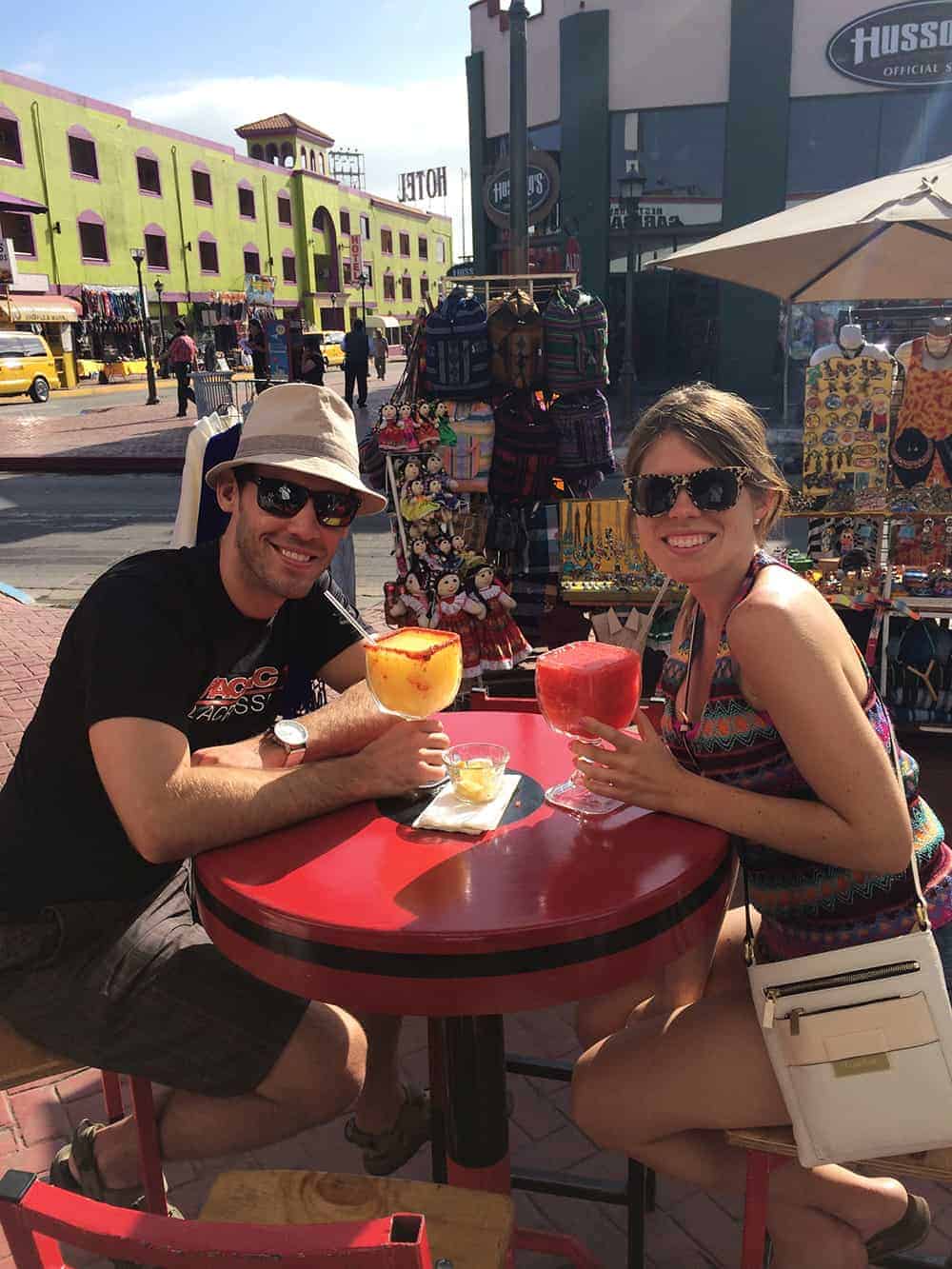 4. Take a class. I'm a sucker for a good workout class, especially a style that I can't get at home. I've gotten to experience Acro Yoga in SF, Soul Cycle in NYC, and even a crazy bootcamp class in Italy! I recently signed up for ClassPass and I've been using their scheduler to find local workout classes whenever I am traveling. I think this is such a fun way to treat myself and get a great workout at the same time.
5. Be Mindful. Croissants in Paris, gelato in Italy, tapas in Barcelona. I will freely eat all of the above without any regrets or guilt to follow. This is vacation after all and I take my food choices very seriously. While I don't say no to any of the local favorites, this also means that I am more mindful of the places where it doesn't matter– like a continental hotel breakfast or a quick bite to eat at a so-so restaurant. I've shared multiple times that I don't count calories, but to keep my happy weight I also don't eat whatever I want, whenever I want it. If it's not going to be memorable, i'll choose the healthier option. Then, when I order something indulgent later- I have zero guilt about my decision.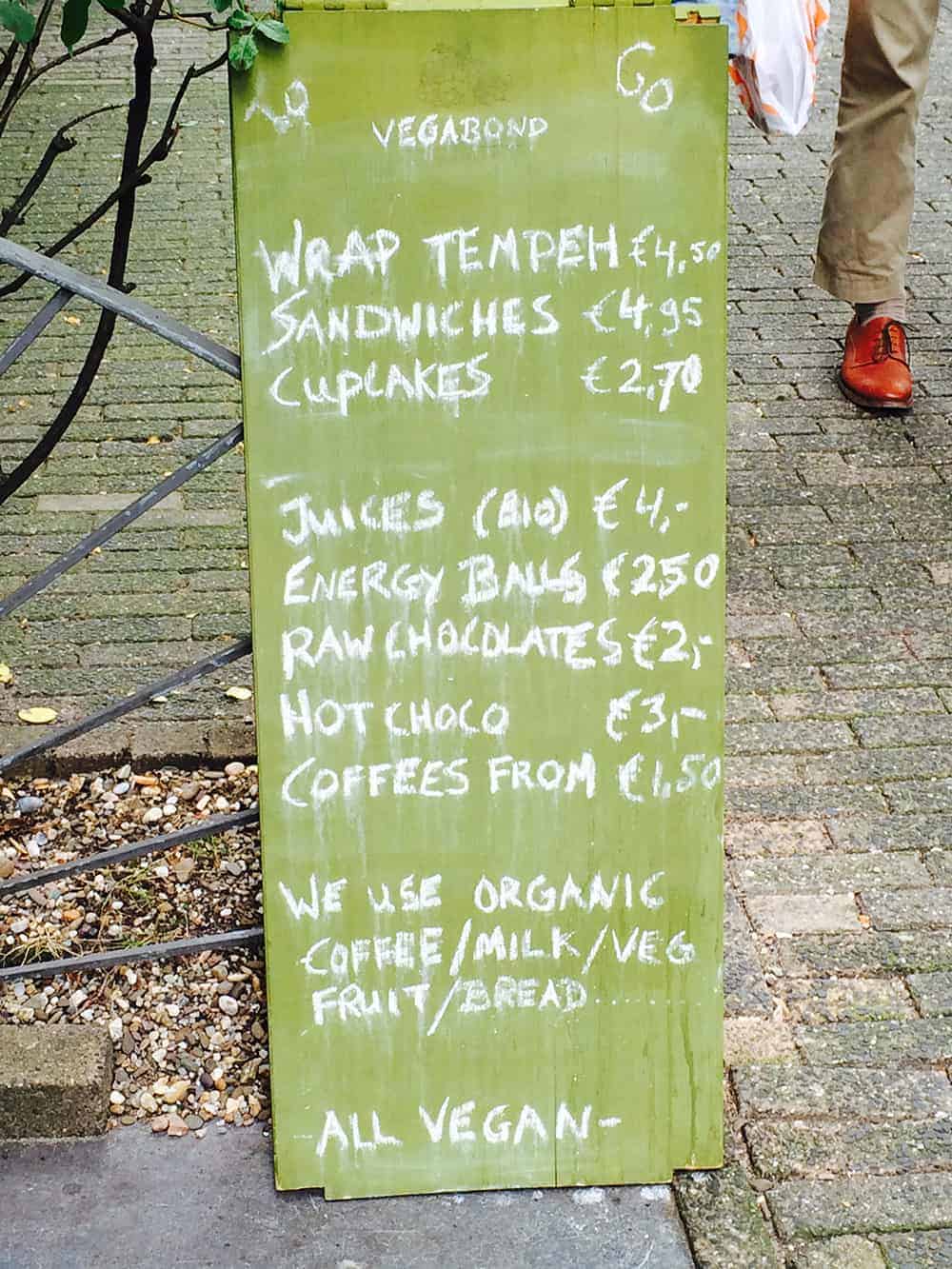 6. Continue to honor your fullness (and hunger cues). Being overly full is a great way to kill any sexy vibe you've got going on. When I'm out with BL enjoying a nice dinner, the last thing I want to be is so uncomfortably full that I'm not fully enjoying the moment and our time together. So, I honor my fullness levels even more so when I'm on vacation.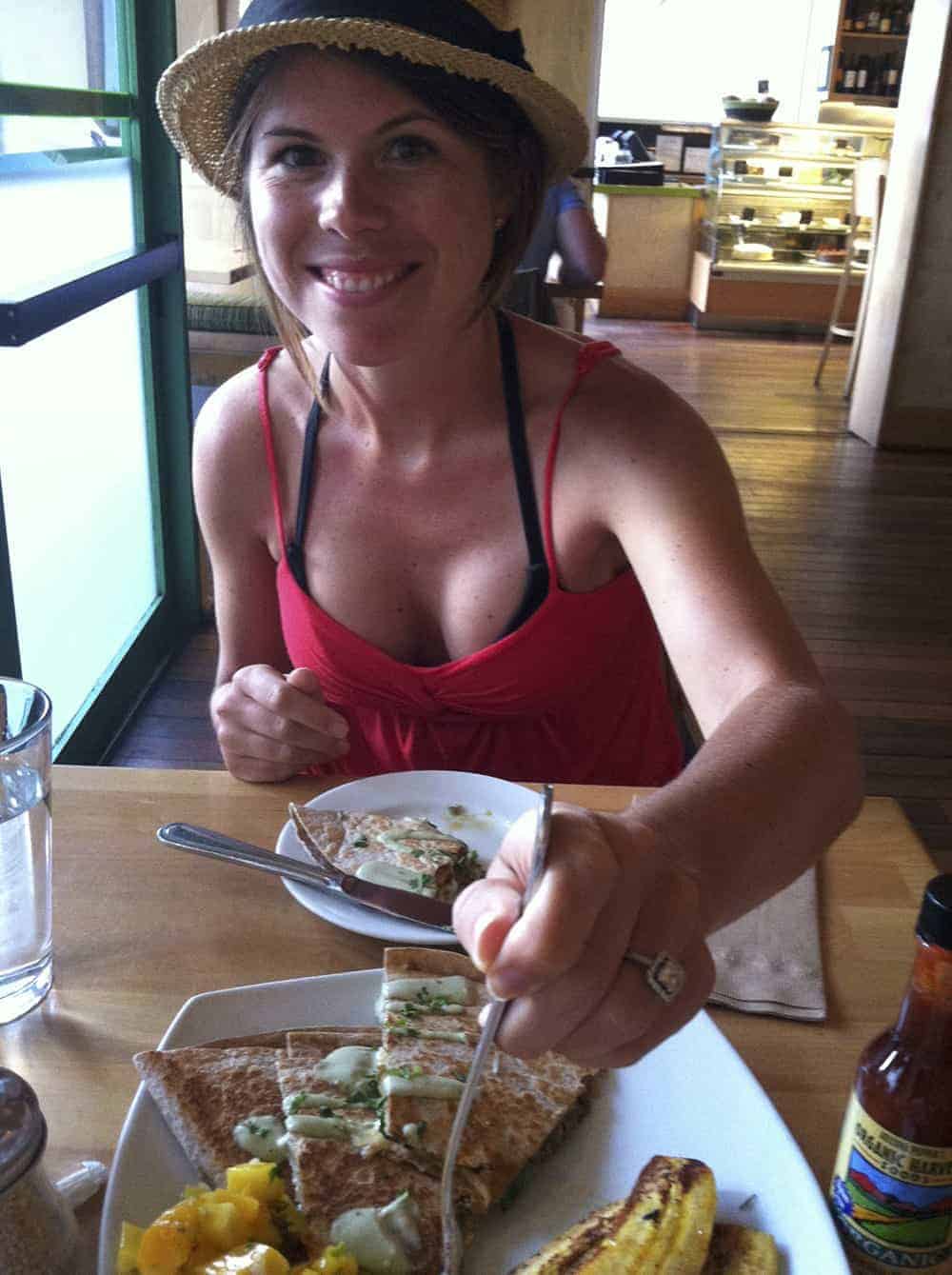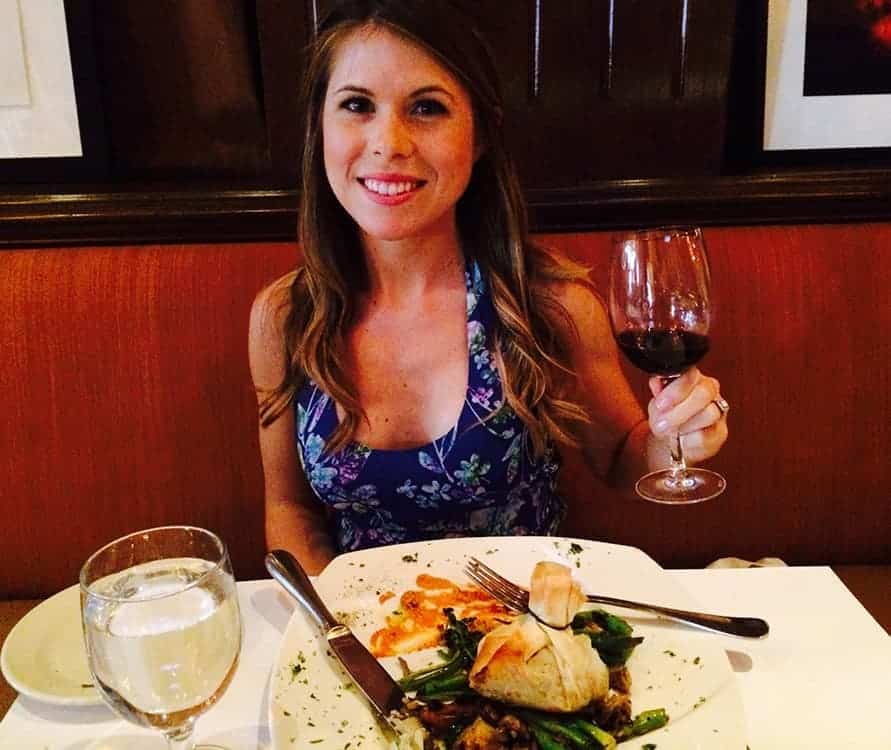 7. Get some fiber. This is one of those things that we ALL know to be true, but no one really wants to talk about. Traveling can be a pain in the butt for your GI system, especially coupled with jetlag and lack of sleep. In addition to drinking a ton of water (especially the first few days of vacation), I also make sure to load up on fiber to keep things moving right along. Fresh fruit, dried fruit ( I ♥ figs & prunes) and vegetables are my favorite choices.
8. Download a few yoga podcasts before you go. This is more for mindfulness than fitness. I like to take advantage of my surroundings and will head out to the beach, a park, or a deck somewhere for an early morning solo yoga session.
Favorite yoga podcasts:
ZUDA yoga: (this was my favorite studio when I lived in Sacramento and where I did my RYT training. Everyone one of these classes is a gem)
Yoga Journal Podcasts: They are all great but I gravitate towards anything by Kathryn Budig, Alexandria Crow and Jason Crandell.
Baptiste Power Yoga: for the times I want to get a little sweaty
Yoga Nidra: fellow insomniacs, this ones for you. I put these podcasts on when I am having trouble adjusting to the time difference and need some quality zen time.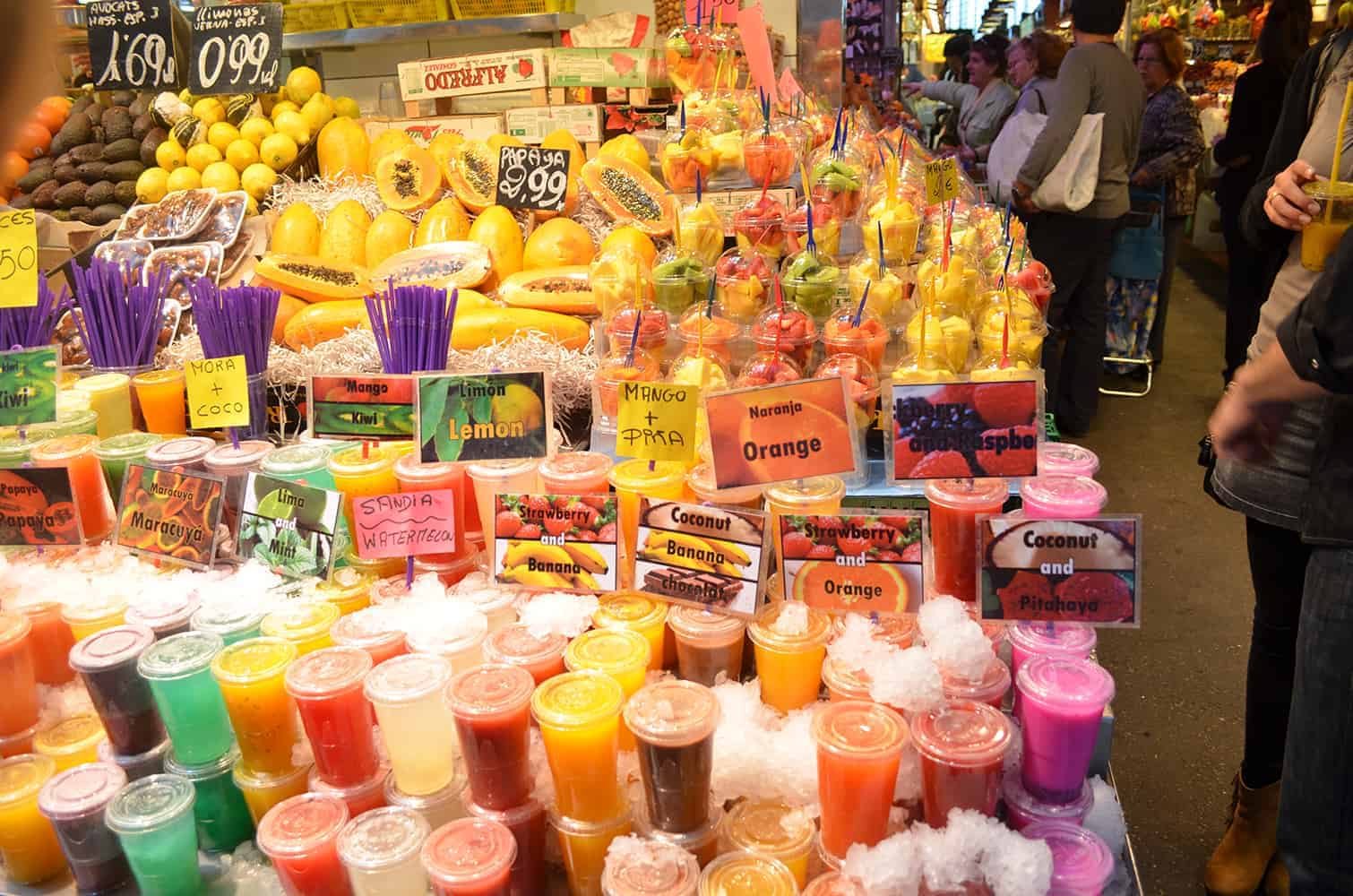 9. Take a trip to the grocery store. If I'm on a quick weekend trip, most of my meals will be eaten out. However, when I'm staying somewhere for longer than a few days, I take advantage of local grocery stores (I will spend hours exploring new grocery stores) and stock up on a few items to make healthy eating easier: fresh fruit (I will usually spend a little bit more and buy pre-cut fruit for simplicity), packaged to-go side dishes and salads, microwavable packets of brown rice, canned beans, and steamable microwave packs of vegetables. Even if I'm in a hotel room, I can use these ingredients to whip up easy meals and snacks.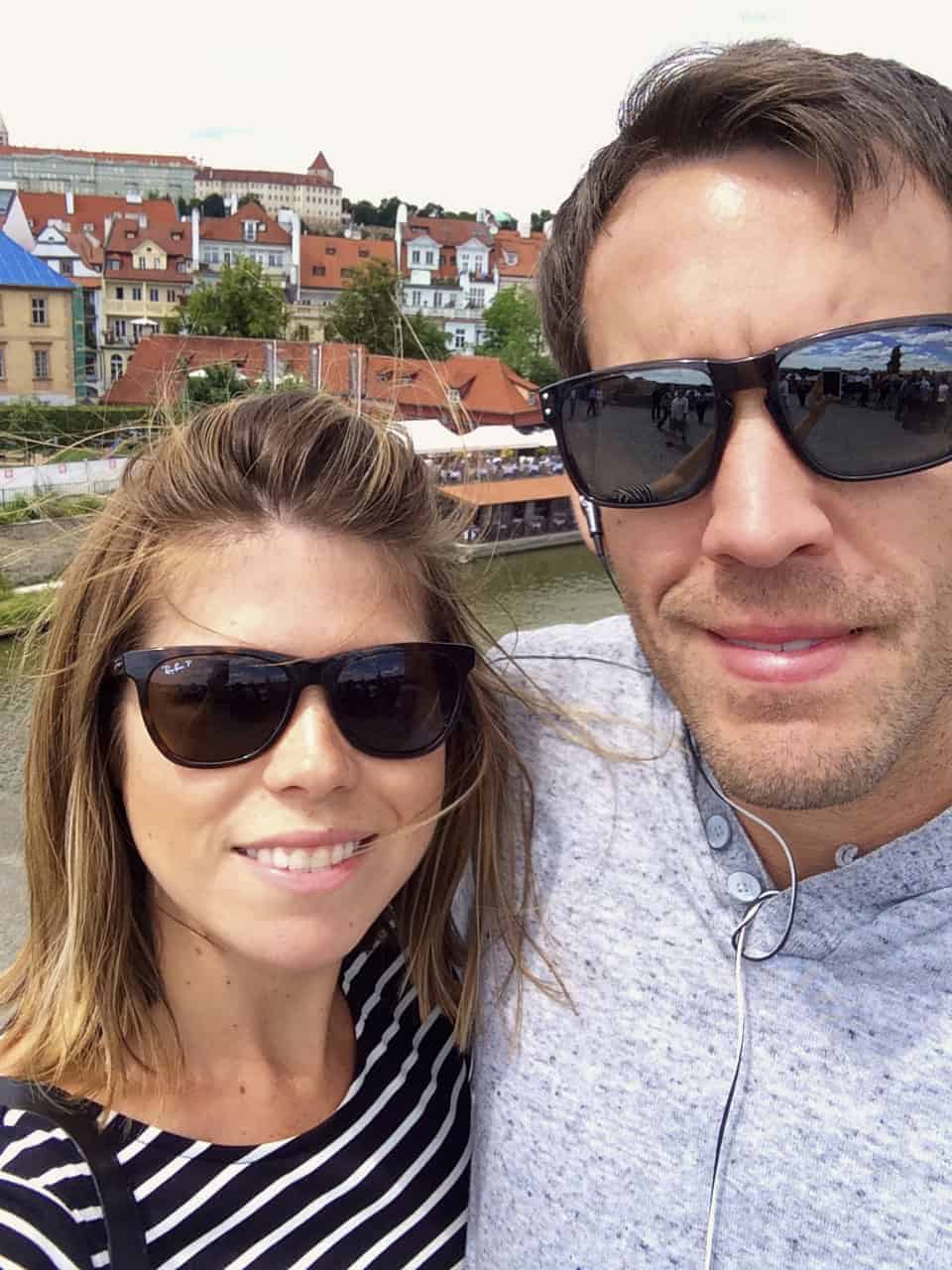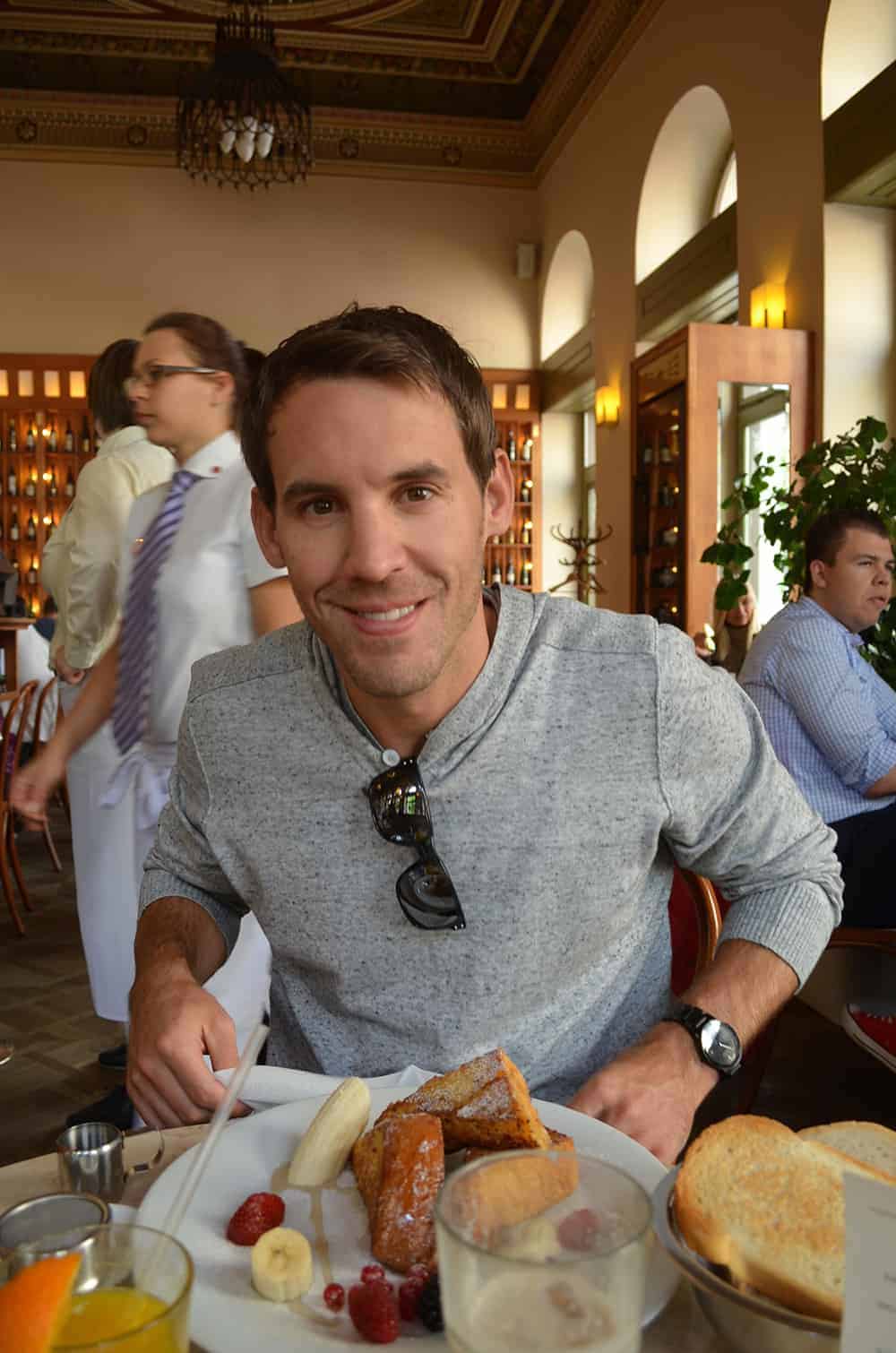 10. Keep the gratitude flowing. Traveling is also a chance to get out of your comfort zone and experience new and exciting things. Embrace it! I make a point to take 5 minutes at night and list off three things that I'm grateful for that day. It's a great way to remind myself how fortunate I am to be in a new place, especially if things didn't go as planned (which happens more often than not). Staying healthy while traveling is more than just fitness and nutrition, mental health is important as well.
Do you do any of these tips? What are your favorite travel trips that I missed?