As a former East Coast gal, I've got a special place in my heart for Charleston. Between family vacations on Kiawah Island or road-tripping to Charleston in college, it's one of my favorite Southern towns. So, when I discovered that our dear family friend was getting married there, I couldn't wait to plan a trip with my family and show BL around.
We arrived on Friday afternoon, after spending a few days in D.C. with BL's work. One of my favorite things about working "from home" is the flexibility in my schedule. Whenever BL travels, I try and arrange my time so that I can join him for at least part of the trip; work during the day, then exploring the city at night.
First stop, King Street. I know it sounds incredibly basic, but I prefer to drop our bags off after arrival, then head to a district to wander around, grab a bite to eat/drink and soak up our new destination. I'm not much of a shopper, but I really enjoy window shopping outdoors, especially in the Charleston weather.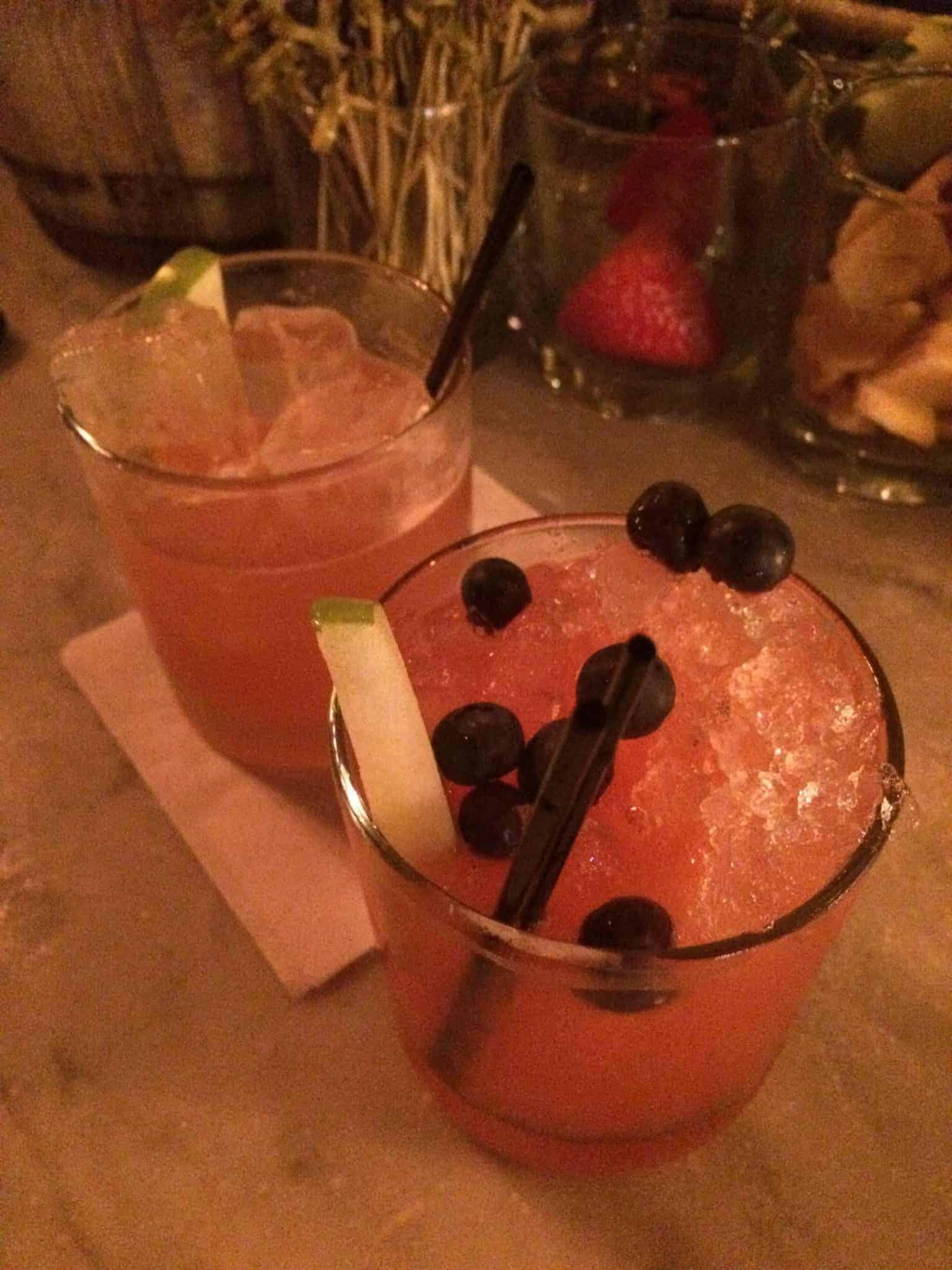 I've mentioned this several times, and it's worth repeating for this trip. I love food and BL loves cocktails. This pairing fits us just fine and we usually divvy up responsibilities for traveling as such. B's in charge of finding pre- and after-dinner drinks, and I scour restaurant reviews.
MY LATEST VIDEOS
After catching sunset down by the water, we headed to Prohibition for some of the best drinks I've had in a really long time. I'm a sucker for ambiance and this place did not disappoint. Gorgeous concrete bar, dim, moody lighting and a live jazz band in the corner.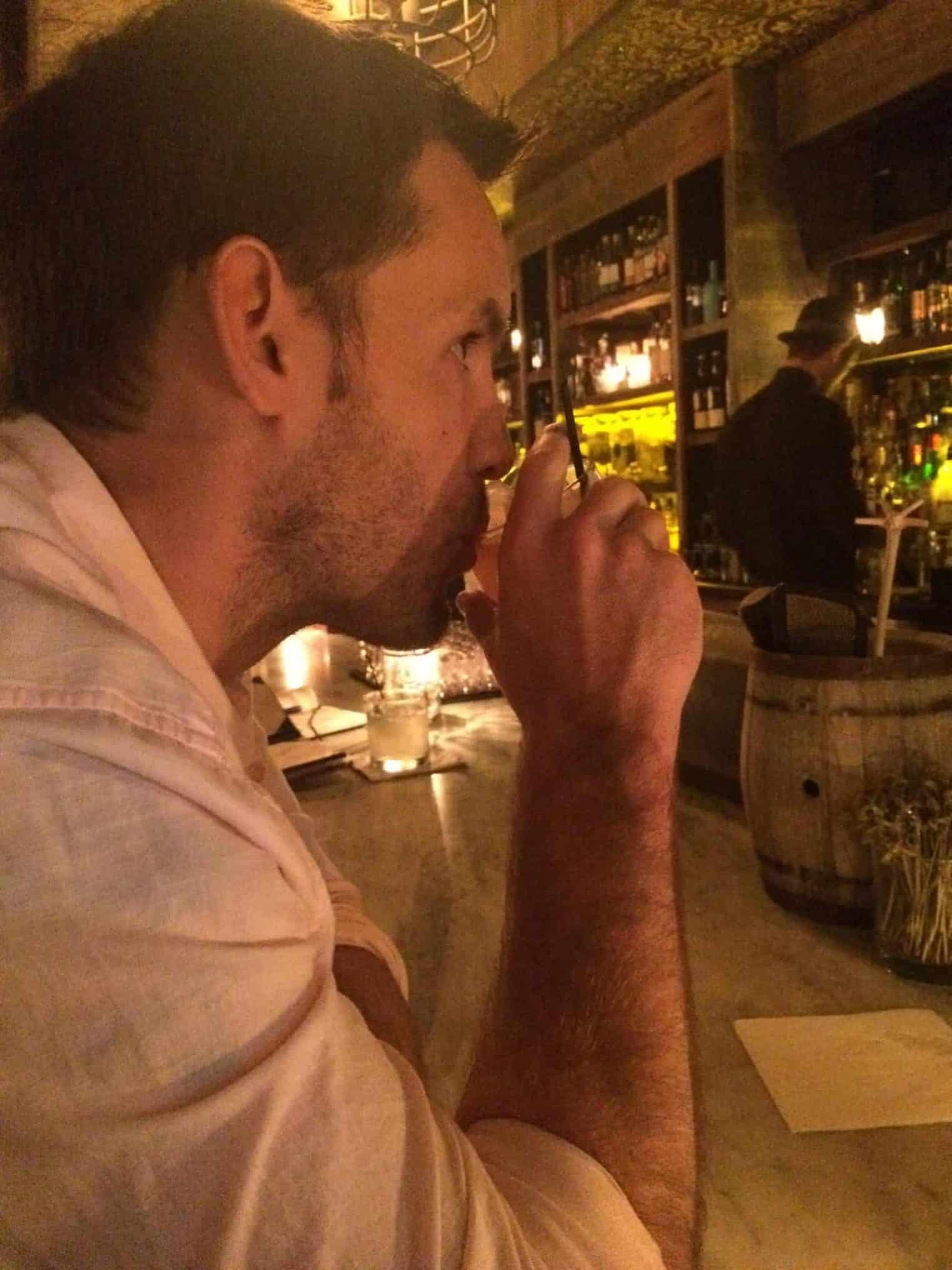 We were planning on staying for only one before moving on to the next stop, but got sucked into chatting with the bartender, the flowing cocktails and my head on a swivel every time a new plate of food arrived to the diners around us. Needless to stay, we didn't make it out of there until well after 10PM, bellies full and feeling good.
Southern food is some of my absolute favorite; I could get by for days on nothing but biscuits, grits, fried green tomatoes and hushpuppies. So, when I saw that Prohibition's menu was packed with awesome veggie sides, we ordered a few while sipping our drinks.
First up, perhaps the best Brussels sprouts that I've ever had. Thank you, hipsters, for putting sprouts on just about every menu. Smothered in a chili-lime sauce and burnt to perfection, I could eat these every day.
Street corn is my jam. BL is lukewarm on it, but I always convince him to order it when I see it on the menu, especially after seeing just about every table around us down it first. It did not disappoint; the perfect combination of smoky corn, creamy garlic mayo and of course, cotija cheese.
While I'm not a huge dessert after dinner person, when the food is really good, that's my cue to peek at the dessert menu. This was some sort of kumquat ricotta cheesecake thing that was the perfect night cap to our evening. Man, I've been craving a slice of this cheesecake ever since.
The next morning, we were awoken bright and early by my 3-year old niece C, ready to play. We made our way down to the market to wander around and grab breakfast and coffee.
If you haven't explored the market area of Charleston before, it's one of my favorites. Think a craft show on steroids, with snack stations, food gifts and every souvenir imaginable in between. We grabbed coffee, egg sandwiches and strolled.
Hands down, the best part about traveling with the whole family is the quality time that I get to spend with my two favorite humans, my little nieces. We spent most of Saturday wandering around downtown Charleston, playing near the water, causally shopping and of course, grabbing an ice cream cone (or two). I'm a sucker for ice cream shops while out wandering and thankfully, my three-year-old niece will happily split one with me.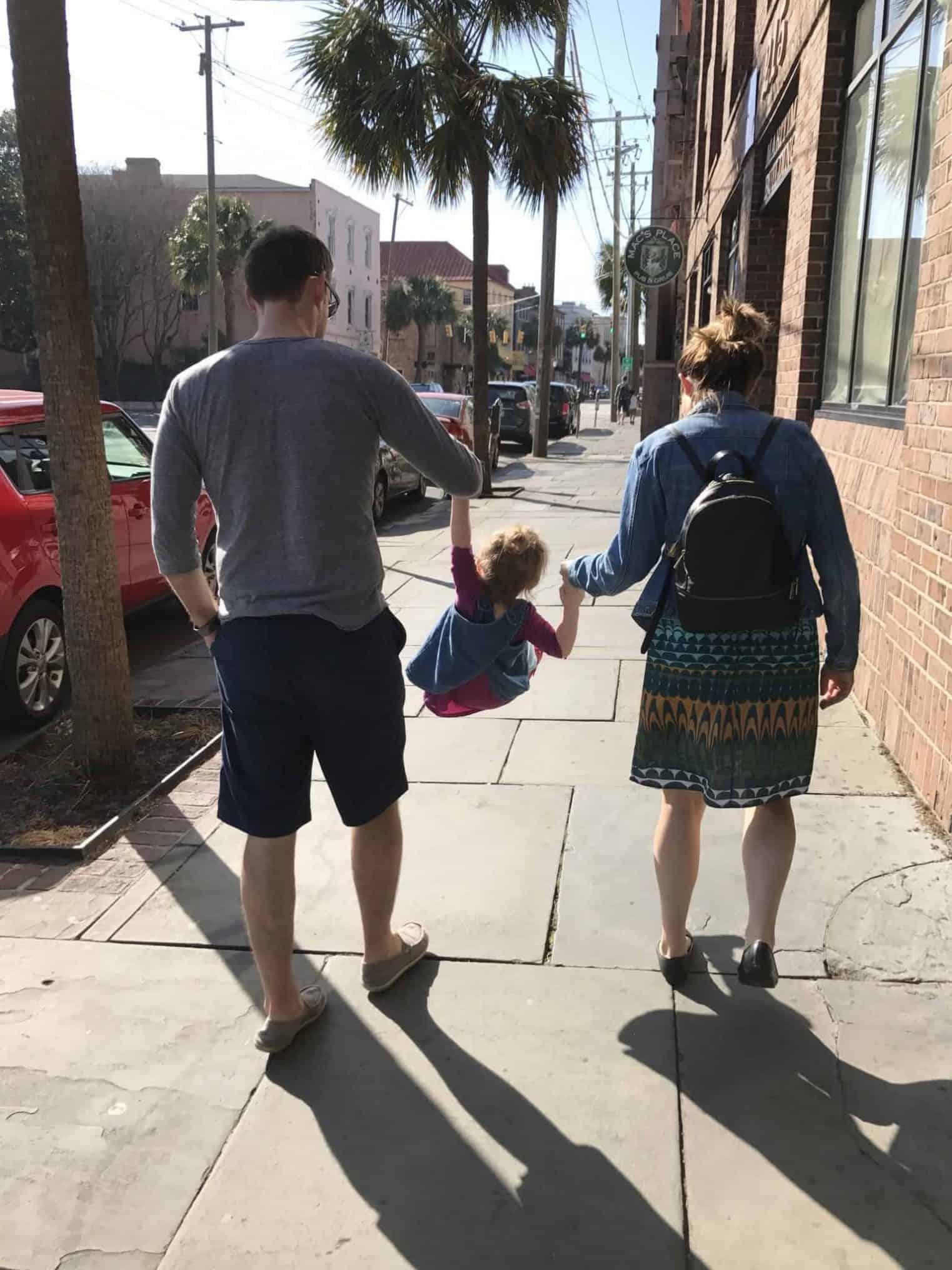 As we were there for the wedding, we grabbed one more pre-wedding cocktail downtown, then headed to the event for more drinking, dancing and eating. I'm sad that our decade of weddings is slowly coming to a close. As our friends have now entered into the phase of raising families, our wedding dates have become far and few in-between. So, we try to make the most of the remaining ones (for now!) by dancing the night away and celebrating our sweet friends.
The next morning, we headed back downtown to walk around, grab coffee (and another ice cream cone, it's vacation after all) before heading to brunch. Our local friend recommended Triangle Char & Bar, which was great for a large group and fast, simple service.
I opted for The Veggie Patch and it was everything I wanted in a post-wedding meal: eggs, avocado, hashbrowns and toast. The perfect last meal before we loaded up the car and drove back to Richmond.
So long Charleston, hope to see you again soon. xo