Hi friends! Well, I'm currently on 'maternity leave'- whatever that means. I've been trying to grapple with what taking time off during this important time actually looks like. Do I stop posting for a few months? Do I pop in every now and then with updates? Working for yourself and trying to schedule a break is both a pro and a con. Essentially, I decided to find a balance, or as much of a balance as I can. I've been working ahead for a few months to share with you some awesome Fall-inspired recipes and asked my favorite RD friends to also share their intuitive eating thoughts. You'll still see the same posting schedule- Monday, Wednesday, Friday that we've been doing for the past few years. Most of those will be new recipes, with a few articles in between. 
First up- my dear friend Meme on acceptance. You know those people that you meet in life and instantly click with? That's Meme. I sat next to her at a press dinner a few years ago and was in tears from laughing so hard by the end of our meal. Her personality is infectious and I'm so honored to call her a friend. You can follow her at Living Well Kitchen, on Instagram, Pinterest and Facebook. (PS- she makes a blooper video every week and it's one of my favorite things to follow, check it out.)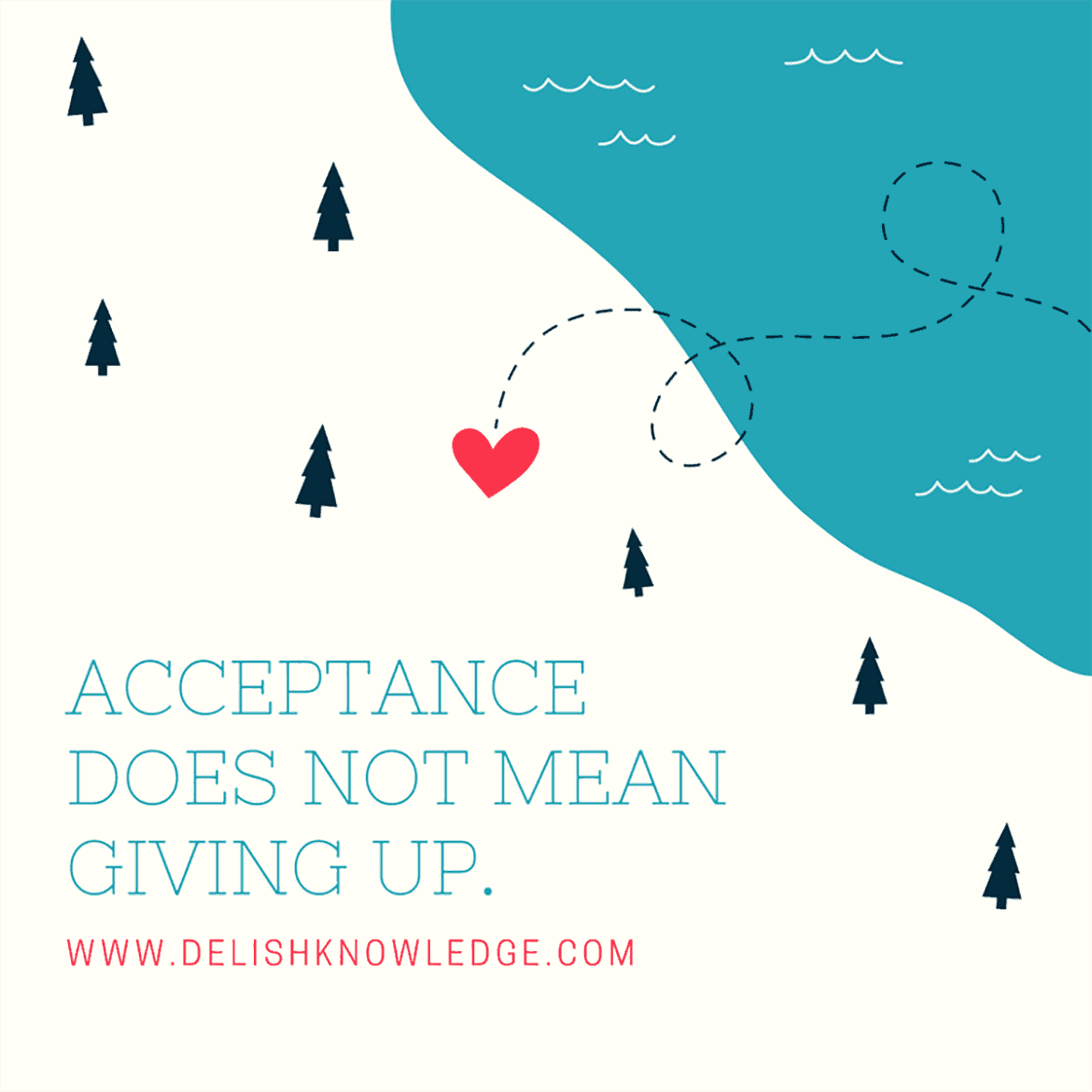 One of the things I hear all too often is about how unhappy people are with their bodies.
Whether it's people I am working with, friends or even strangers, so many people are talkin' smack about their bodies.
MY LATEST VIDEOS
Don't get me wrong, I have my moments.
But here's some real talk for you today: hating your body isn't going to make you skinny. Hating your body isn't going to make your diabetes disappear.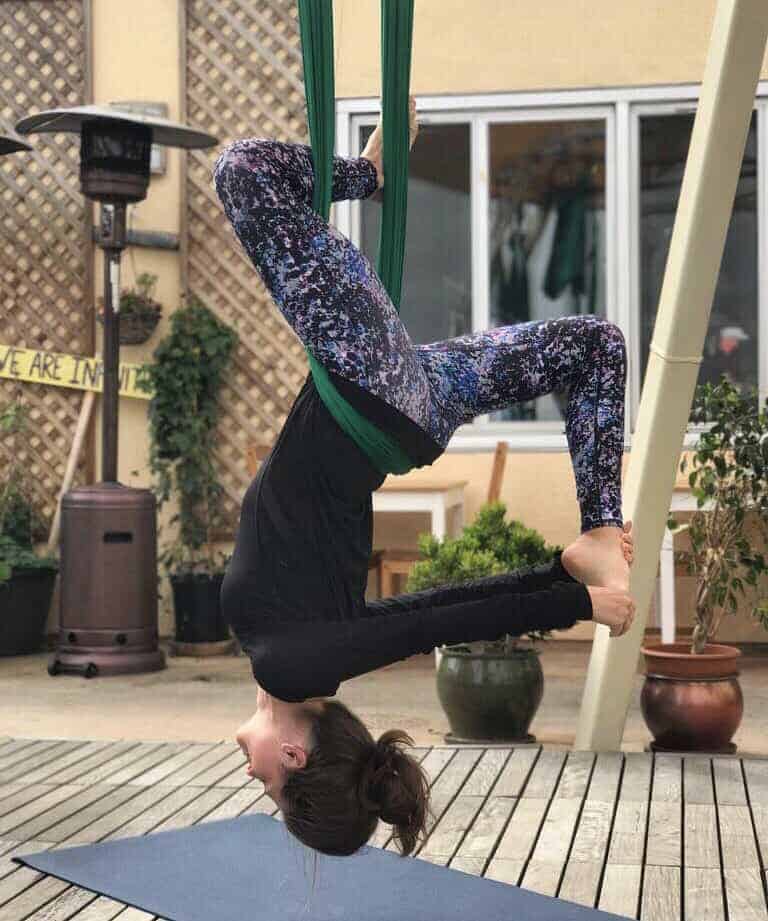 So let me ask you… when was the last time you had a positive thought or even a neutral thought about your body?
If you're like about 90% of women, you are unhappy with it.
You think that if you accept or even like your body, it means that you are giving up on your health goals.
Now, we won't get into the fact that I think the goal of weight loss is a unrewarding goal (that doesn't actually lead to weight loss), but let's take a moment to consider what giving up disliking your body could do?
Take a second…
If you quit hating your legs, is that going to make them get bigger?
If you quit stressing about the extra baby weight, is that going to make more pounds appear?
No. The answer is no.
So why oh why do we insist on constantly critiquing ourselves?
This isn't me preaching to you. This is me lamenting with you because I am human and I certainly find myself doing this as well.
But the funny thing is that when you find acceptance, even if just a little bit, you are actually able to let it go.
When you finally accept that the "skinny" jeans you have in your drawer don't fit, and you won't be a better person if they did, you have the freedom to make choices that actually lead to a better life.
I'm not saying that the second you accept being a size 10 instead of a size 6 means you will suddenly lose 15 pounds. No, this isn't about weight.
This is about finding peace with yourself.
So how do you go about accepting yourself when you've been critiquing yourself for the past 10-20+ years? Well, you're in good hands because I am a recovering perfectionist/critiquer 😉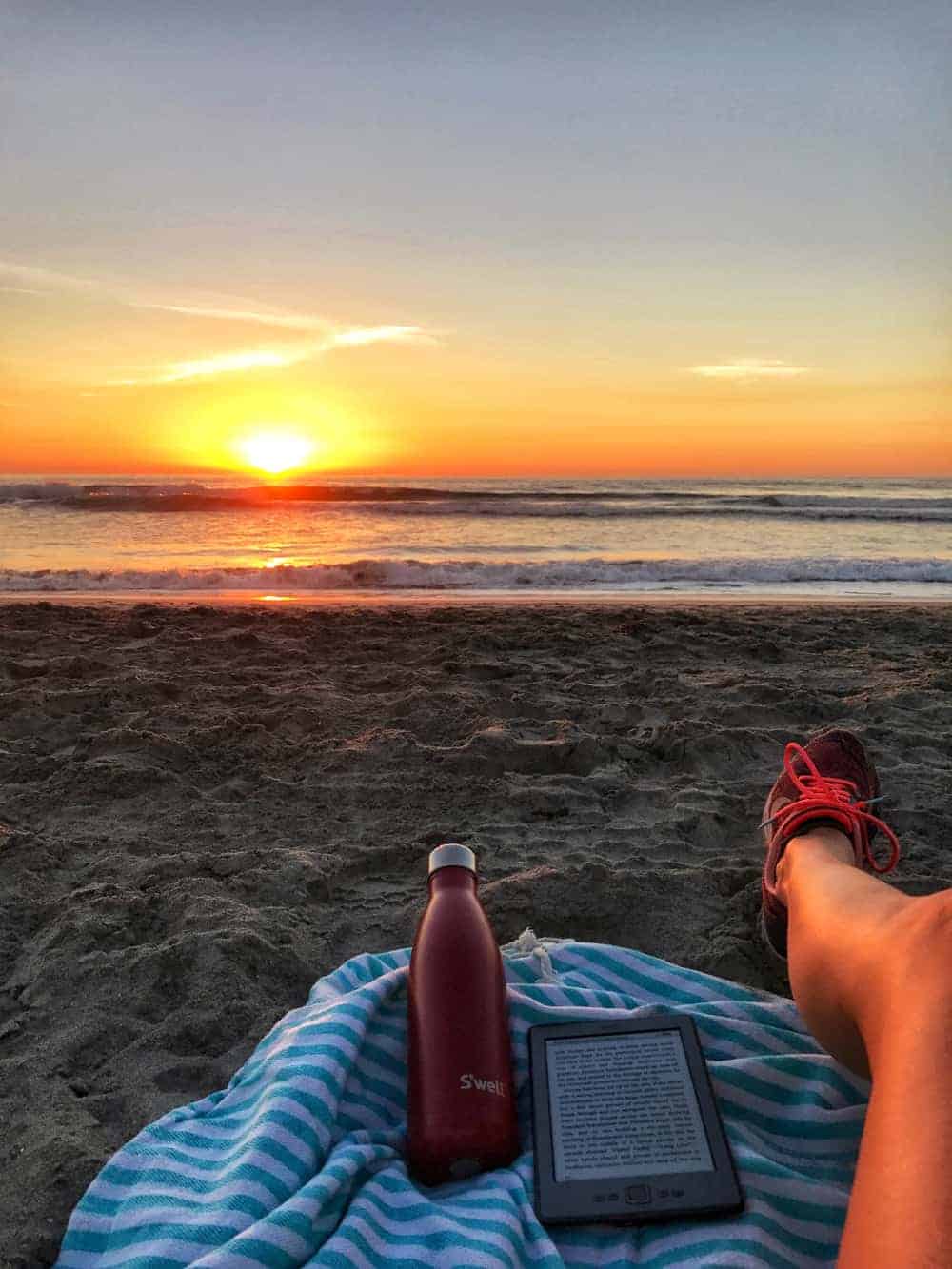 Five tips for accepting your body to make positive changes in your life
Observe yourself — notice when you start to critique yourself. What are your triggers? Is it social media? Is it another person? Be curious, and take notice.
Shift your mindset — what are your goals in life? Are they to hate yourself? Likely, not. (Or at least I hope not!) Take on more of a growth mindset instead of a fixed mindset. Challenge yourself to question the negative thoughts towards yourself. [P.S. Here are five of my tips for resisting the temptation of "fat talk"]
Be kind — when you notice a negative thought, try to be kind to yourself. So you are unhappy with the way your arms look in that shirt today, but can you focus on the fact that your arms carry your toddler and 6 full bags of groceries all in one trip?! That is #winning right there if you ask me 😉
Celebrate your wins — celebrate any little wins. When you are able to shift your mindset or reframe your negative talk about your body, celebrate! This is exciting! This leads to change. Reinforce the positives.
Remember this is a journey — you're not going to wake up tomorrow morning loving your body, especially if you've been hating on yourself for a long time. There will be some days that are better than other days. Learn from those days.
All that being said, this isn't me telling you that you have to be in love with the cellulite on your legs.
However, accepting things the way they are and releasing the control of hating your body can help motivate you to make choices that support your health.
Because, my wise friend Rachael once wrote: you can't take good care of something you hate.
So if you remember nothing else, remember this: you can't take care of your body if you hate it.
xo, Meme.
Meme is a registered dietitian nutritionist who loves cooking. She runs the Living Well Kitchen blog, and she enjoys creating recipes that are full of plants and strives to show how much fun living well can be! You can typically find her in the kitchen cooking something tasty or having an adventure anywhere and everywhere. Whether she's sharing an easy recipe or laughing in a blooper reel, her zest for life shines!
On Living Well Kitchen, you'll find approachable, nourishing recipes that prove living a healthy lifestyle can be budget friendly, delicious & fun! The focus of Living Well Kitchen is on mindfully enjoying your food, body acceptance, and including more plants in your life without deprivation.