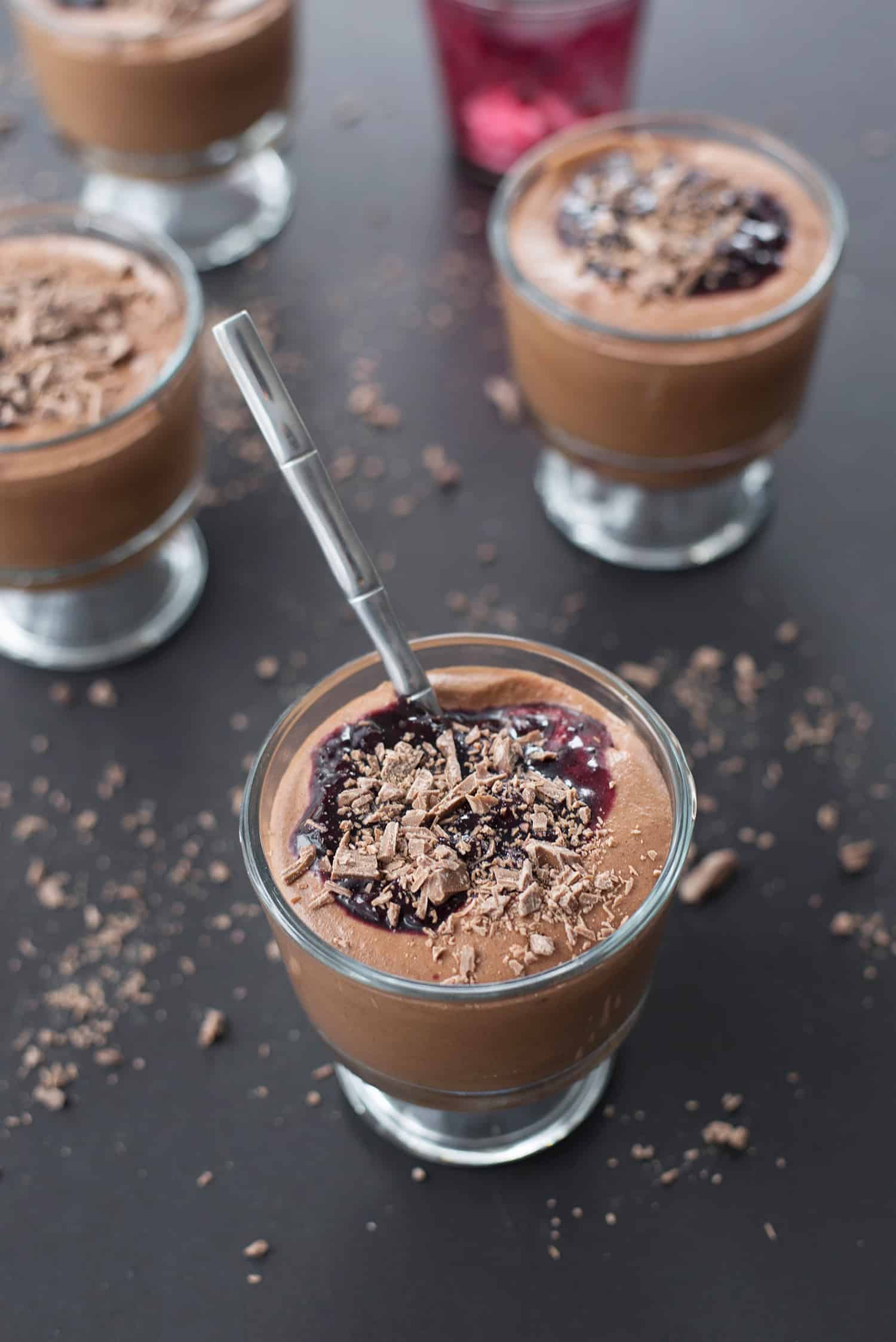 Chocolate Cherry Mousse! Friends, this may be one of my more crazier recipes, but I promise it's a keeper. A few weeks ago, I put out a request on Facebook for what recipes you wanted to see more of. While I love sharing the eats I'm currently obsessed with, I really like hearing from you.
After all, this is a shared space: my intense love of good food spread to you.
Overwhelmingly, there was a request for more desserts. Hey! Alright, now we are talking. Specifically, a request for a vegan dessert without the usual suspects: dates, nuts or coconut. Girl, I got you. This vegan super chocolatey dessert is made with only a handful of ingredients: aquafaba, chocolate, almond milk and frozen cherries. That's it! All you need to make your dessert dreams come true.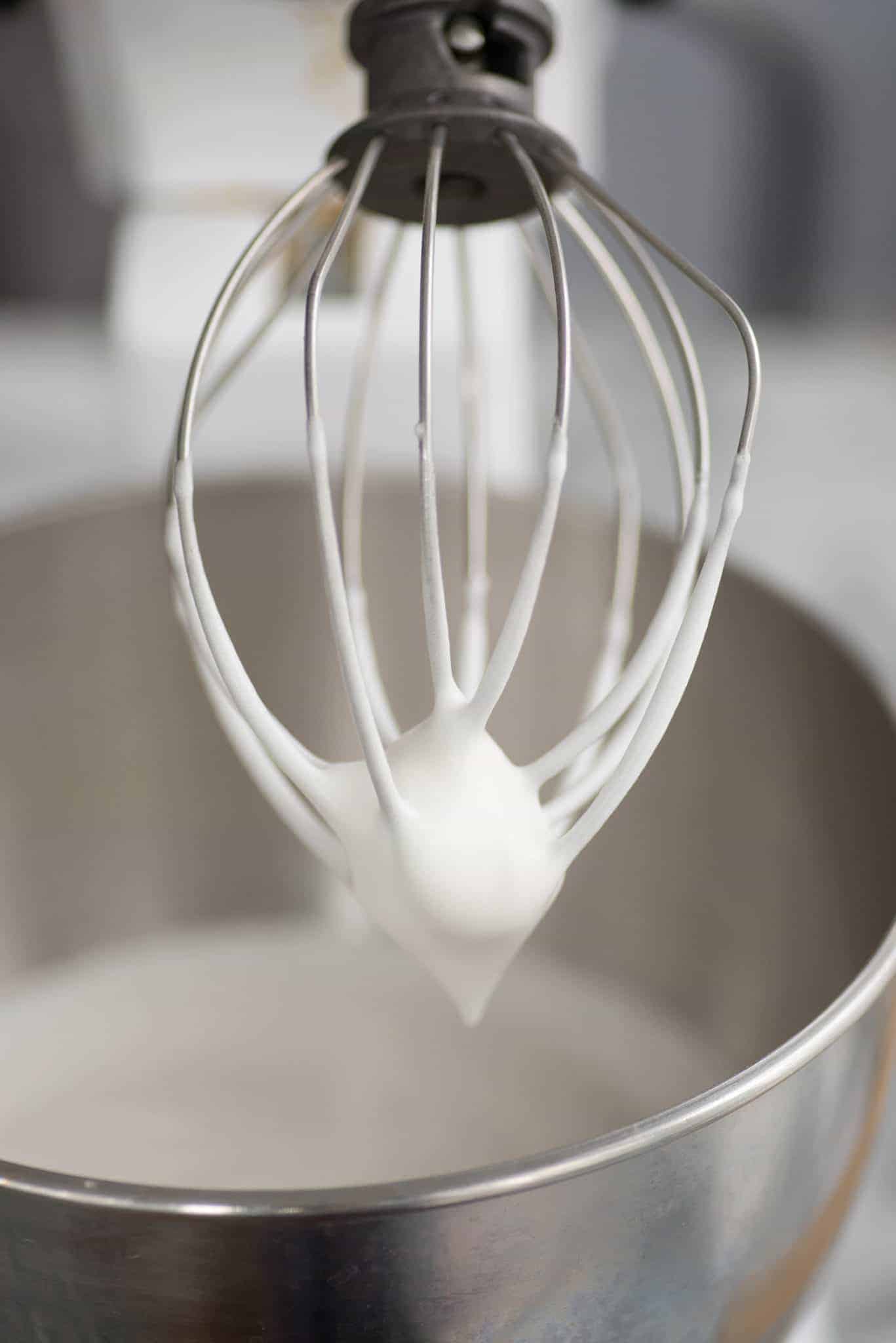 This base of this dessert is aquafaba. Which, is the liquid off canned or cooked chickpeas that's been whipped into a frothy, egg-white texture. It's weird, it's magical, it's incredible.
I was first introduced to aquafaba last year at an event put on by USA Pulses at the Culinary Institute. Talk about a dream day; getting to spend hours in the most gorgeous kitchens playing with one of my favorite foods- beans. One of the chefs prepared an aquafaba pudding; which, to be honest, was just OK. The texture was good, the flavor was there, but it had a slightly beany aftertaste. So, I chalked it up to an ingredient that I didn't love and moved on.
MY LATEST VIDEOS
The internet did not. Aquafaba has been the latest rage all over the plant-based interwebs that I decided to give it another go. And, I'm so, so glad I did. I tweaked his recipe to create a luscious, rich chocolate mousse that's so delicious, no one will know it's made out of chickpea water.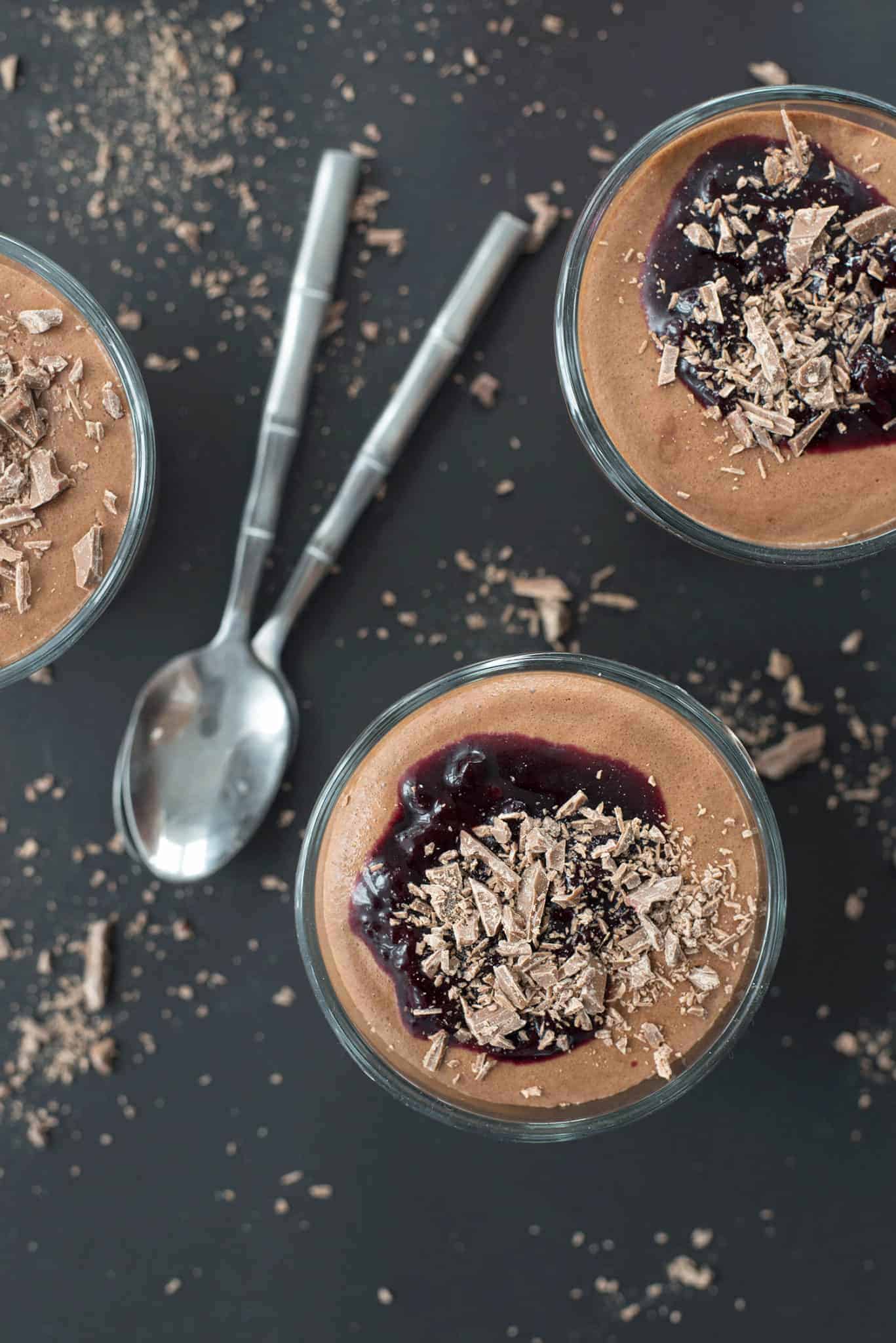 I know, because I experimented. First, BL came home and immediately grabbed one of these beauties out of the fridge. After he polished off glass #2, I decided to come clean and let him know what that mousse was really made of. He was surprised, had no idea and asked for more next week. High five, aquafaba.
Then, I gave a few glasses to my friends, just to triple check that I had a winning recipe on my hands. Since I usually like most of my recipes, it's always good to crowd-source just to be sure. After rave-reviews again, I knew it was time to share this treasure.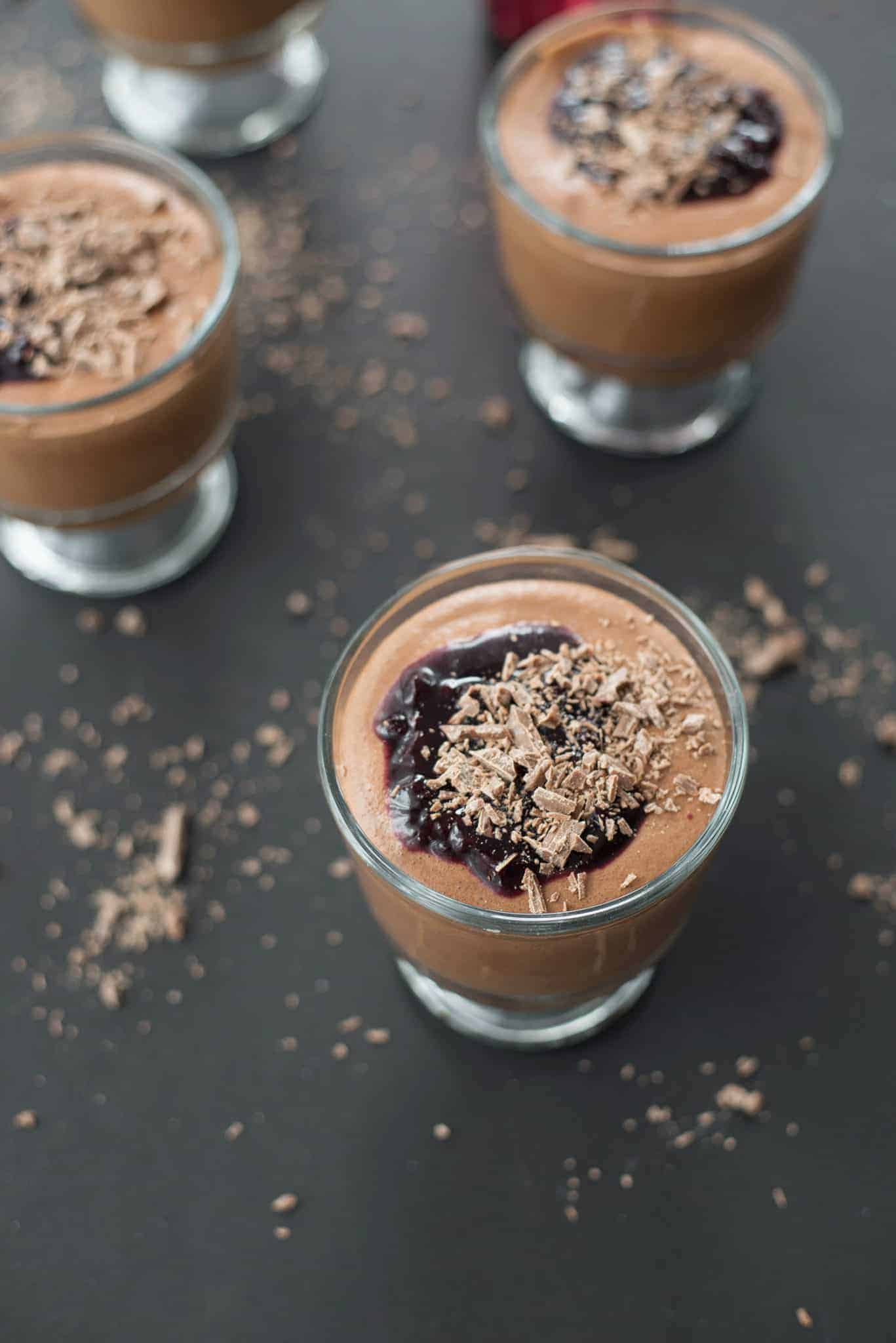 A few tips for perfect Aqaufaba Mousse:
1. Use powdered sugar: To take the aqufaba from bland to good, add in a bit of powdered sugar before you whip it. Not only does this seal in a bit of sweetness, it also cuts away any slight chickpea taste. You don't need much, I got away with 1/3 cup in the entire recipe.
2. Use cream of tarter: For perfectly stiff peaks, you'll want to add in cream of tarter to the bowl before whipping. Then, take your time. I whipped the chickpea water for ~13 minutes before peaks formed, so you might want to grab your Kitchen Aid for this project. Or, use a hand-mixer and be prepared for a killer arm workout.
3. Chocolate matters: Since the chocolate is the main focus of this recipe, use the best you can find. I used a mix of dark and milk chocolate, but any kind will work.
4. Take care to fold: Gently fold the chocolate mixture into the aquafaba, keeping the mixture as light as possible. Then, transfer to serving containers to chill in the fridge for at least 1 hour.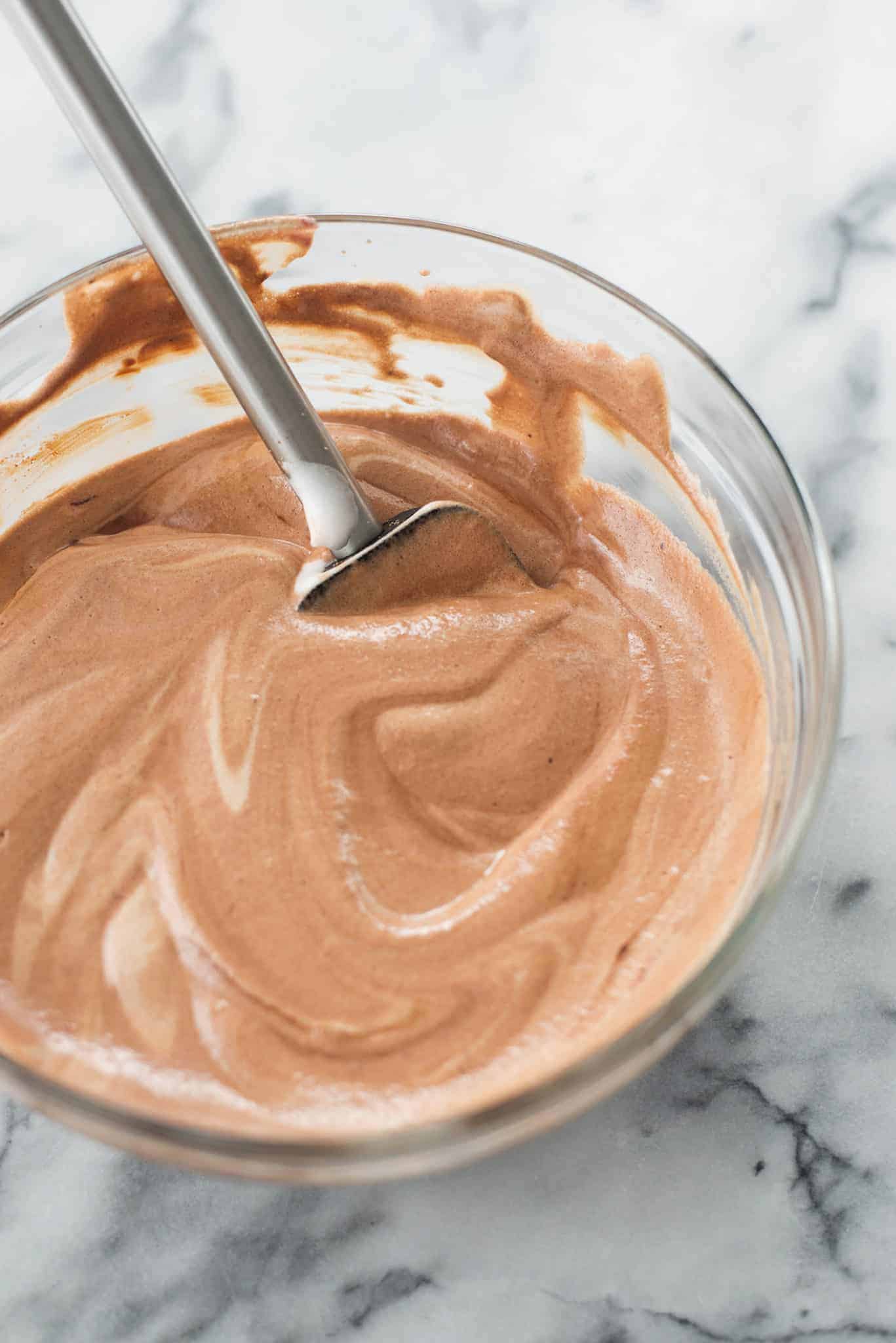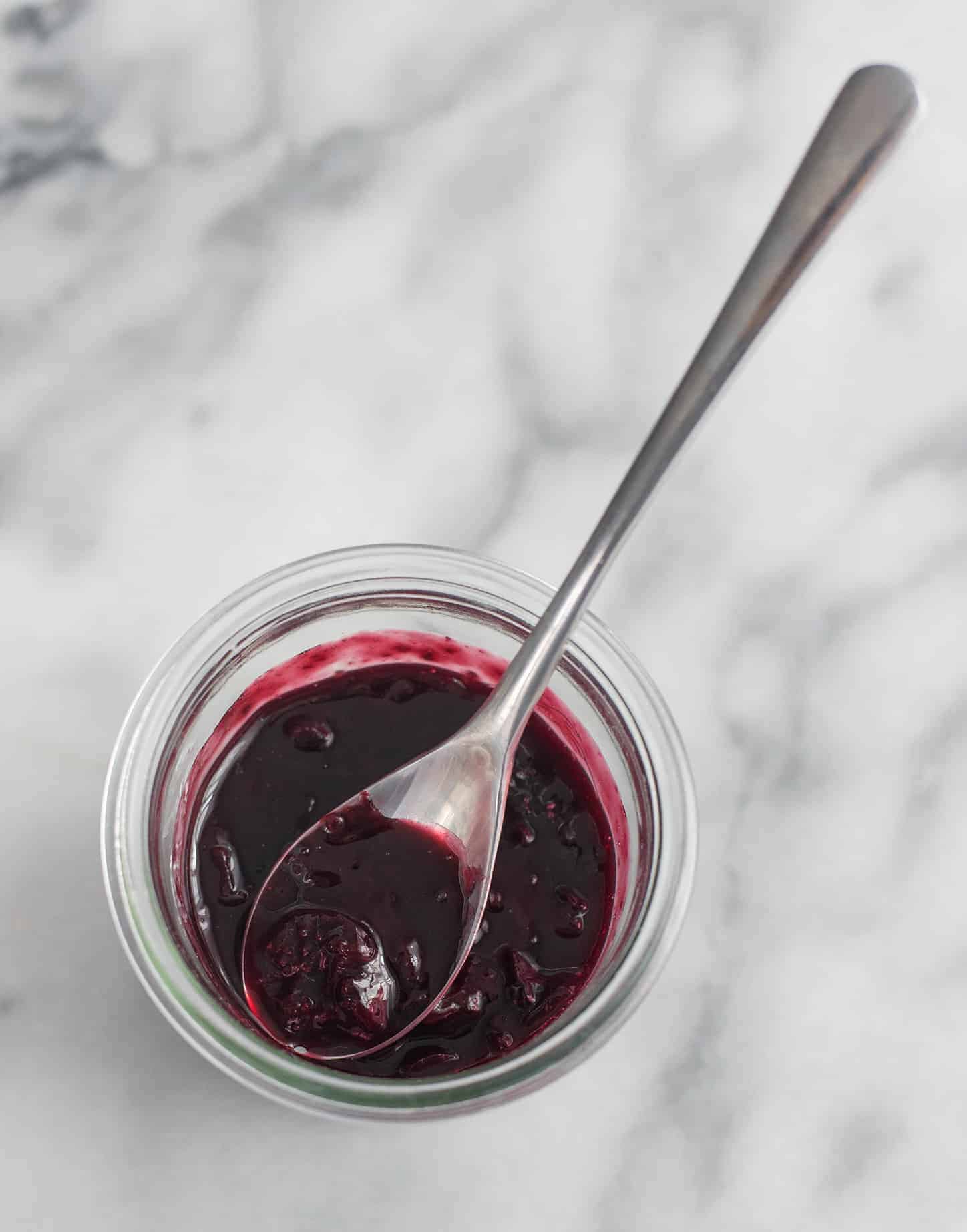 For a yummy, Galentine's/Valentine's day inspired dessert, I topped this mousse with cherry compote. Also known as the easy topping ever. Take a bag of frozen cherries (Trader Joe's carries them), defrost slightly, then add to a saucepan and reduce until thick. So easy, so rich, so good.
Up to you how you want to serve the cherries: on the bottom, dolloped on top, or layered like a parfait. Either way the creamy mousse with the deep cherry topping is date-night-dessert perfection. Or, girls brunch perfection.
To continue the love fest, I teamed up with my favorite St. Louis gal-pals to bring you a Galentine's Day inspired feast! Check out the awesome recipes below. And, if you're feeling festive, make sure to check out Amanda's tutorial on place-settings, decorations and DIY body scrub for gifts.
Blood Orange Galette: My Lavender Blues
Chocolate Granola: Urban Apron
Chocolate Waffle Bar: Feed Me with Amanda
Rose Cakes: Feed Me with Amanda
Décor and DIY place cards/body scrub: Feed Me with Amanda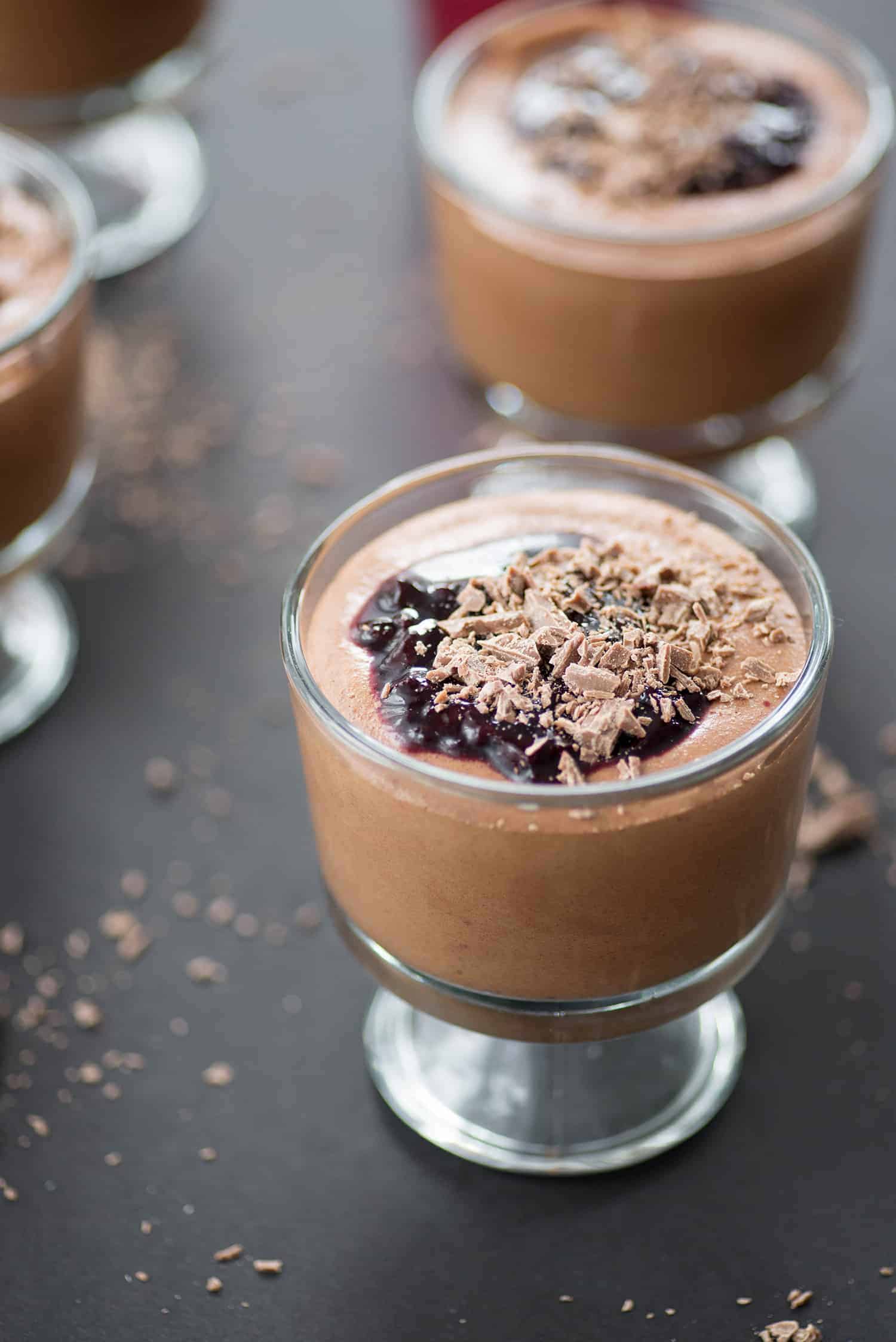 If you try this recipe, let me know! Leave a comment, rate it, and tag your Instagram photos with #delishknowledge . I absolutely love seeing your creations. Happy cooking! 
Print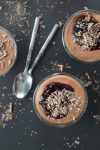 Vegan Chocolate Cherry Mousse
---
Description
Chocolate Cherry Mousse! Made with aquafaba. A light and creamy dessert, perfect for Valentine's Day. Vegan, Gluten-Free and Nut-free. 
---
Scale
Ingredients
3 cup

s frozen cherries, thawed (I love the ones from Trader Joe's) 

3/4 cup

chickpea cooking liquid (drained from

1

15-ounce can) 

1/4 teaspoon

cream of tarter

1/3 cup

confectioners sugar

1/3 cup

almond milk 

14 ounce

s chopped chocolate (I used

1

dark chocolate bar,

1

regular chocolate bar. Use dairy-free chocolate for vegan version) 
---
Instructions
Place the thawed and drained fruit in a medium saucepan over medium heat. Cook the fruit, stirring and mashing often for 10-12 minutes, until reduced and thick. There should be enough liquid in the frozen fruit for it not to stick, but if it becomes too thick, add in a tbsp. or two of orange juice or cherry juice. Set aside and let cool. 
In the bowl of a stand mixer, place the chickpea liquid, cream of tarter and sugar. Beat on medium-high speed for 13-15 minutes until liquid has tripled in volume and able to hold stiff peaks. 
While the aquafaba is being whipped, melt the chocolate. Heat the almond milk in a double boiler along with the chocolate over medium-low heat. Stir to combine until chocolate is smooth and completely melted. Alternatively, melt the milk and chocolate in a microwave-safe bowl in 30 second intervals. 
Place the cooled chocolate in a large bowl, then fold in the aquafaba, bring as delicate as possible. Divide 1/2 of the cherry mixture in the bottom of 4-6 small bowls and transfer the chocolate mousse on top. Place in the fridge to set for at least 1 hour. 
Before serving, dollop the remaining cherry mixture and more shaved chocolate, if desired.