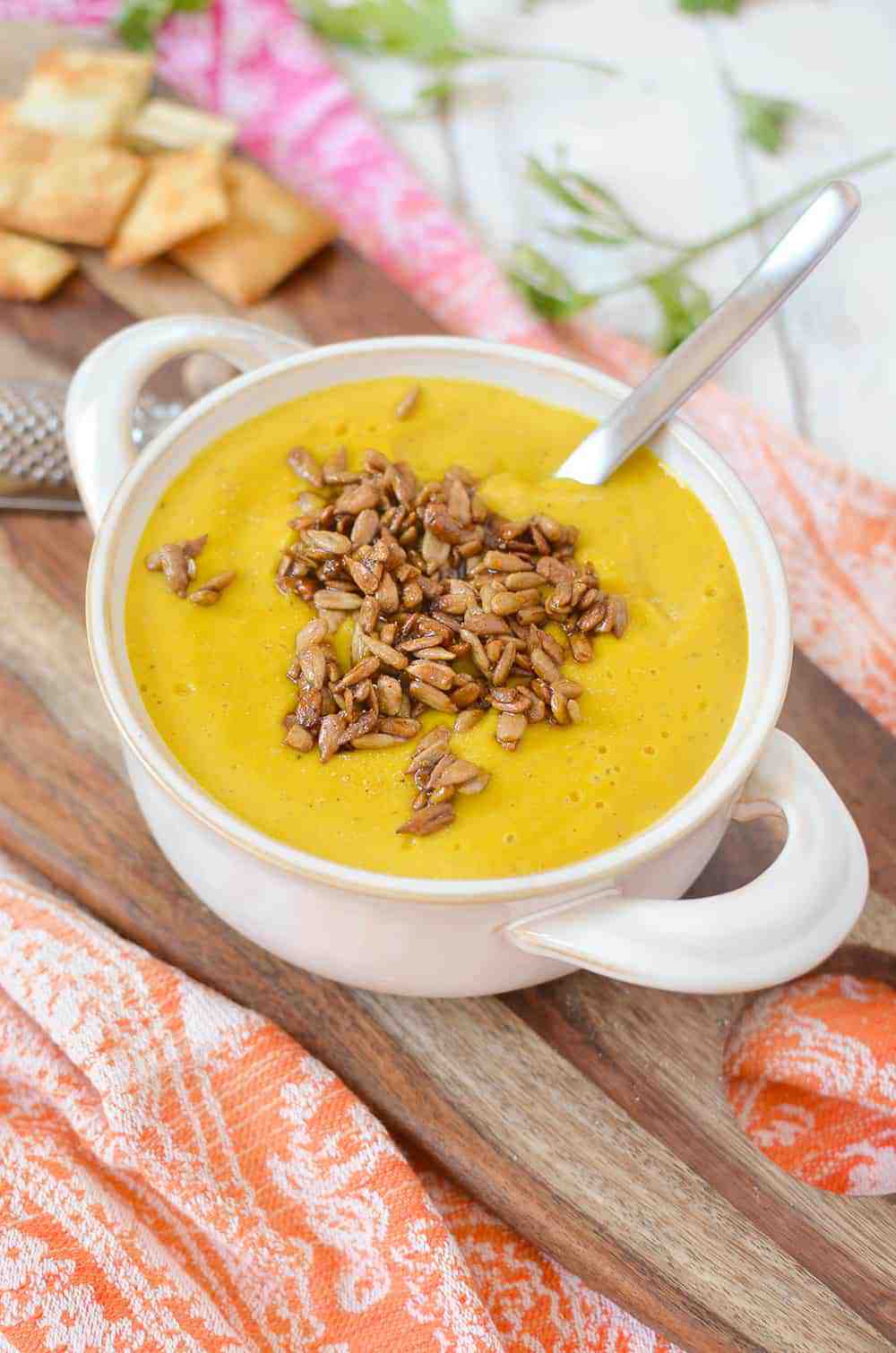 For almost all of my life, labor day weekend has been the decisive end point for summer and the beginning of the fall season. Obviously this was true for grade school, high school and then college, but as someone who loves the lazier days of June, July and August, I went for keeps. After college I headed straight to grad school, then RD school and then spent the last 7 years as the Wellness Director for a University in California. Labor day weekend used to mark the frenzied back to school rush and longer work days from now until holiday break.
Used to.  As of a week ago, I am officially 100% self-employed which is crazy beyond crazy. I've been working for a long time to make this happen but the fact that it's actually here has me both terrified and giddy at the same time. This time around, I've been looking forward to Labor Day weekend for months, knowing that it symbolized the end of my previous work and the beginning of a new professional chapter.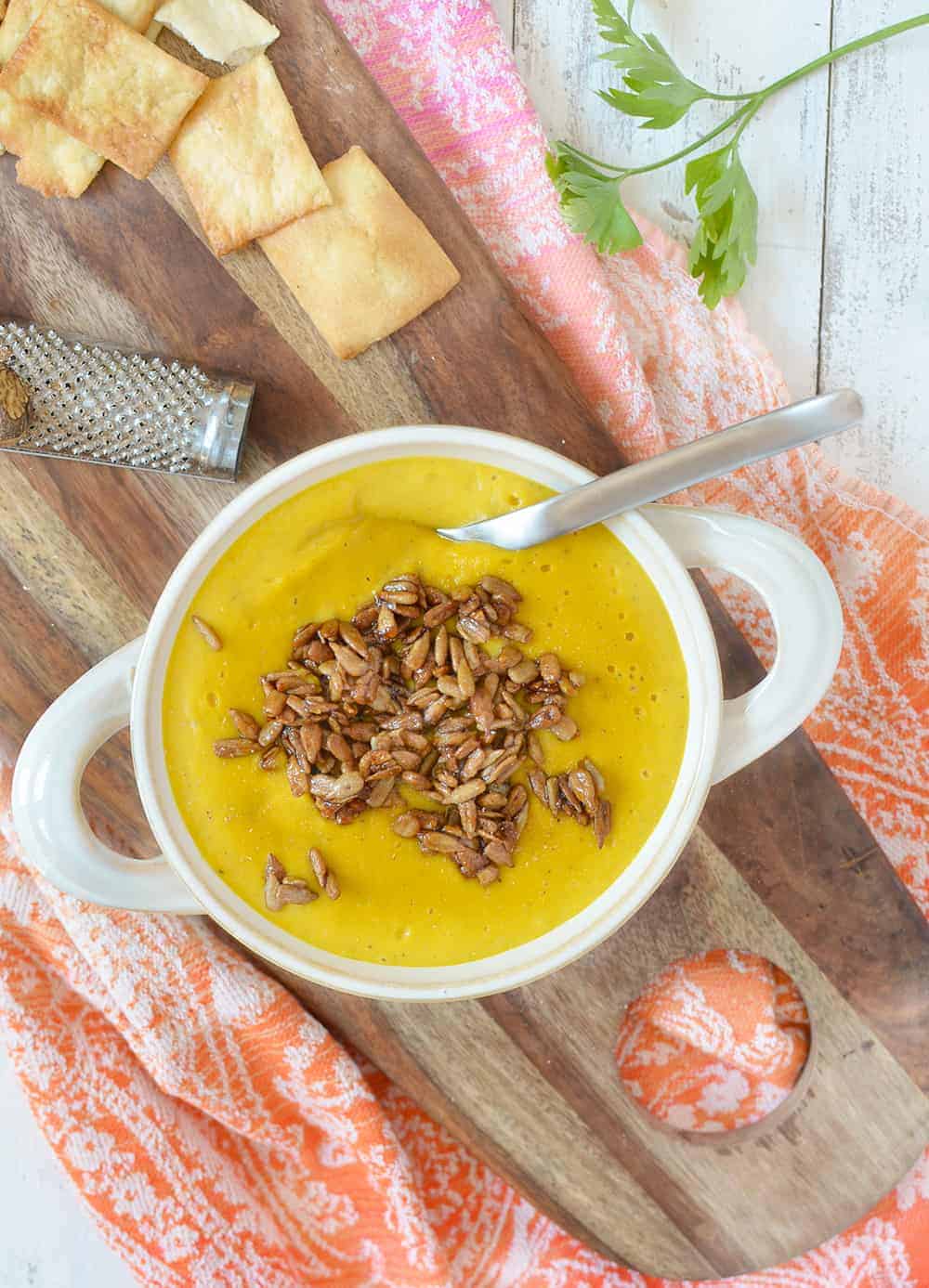 I'm leaning into the season with this Ginger Apple Butternut Soup.
Even though I am ALL in for Fall this year, I still need to ease into the idea that I won't be eating juicy strawberries for snacks and that tomatoes won't taste great again until at least June of next year. Tragedies in their own right, but quickly forgiven when I know that I get to roast vegetables without sweating myself out of the kitchen and fall back in love with my favorite produce: brussels sprouts, pears and butternut squash.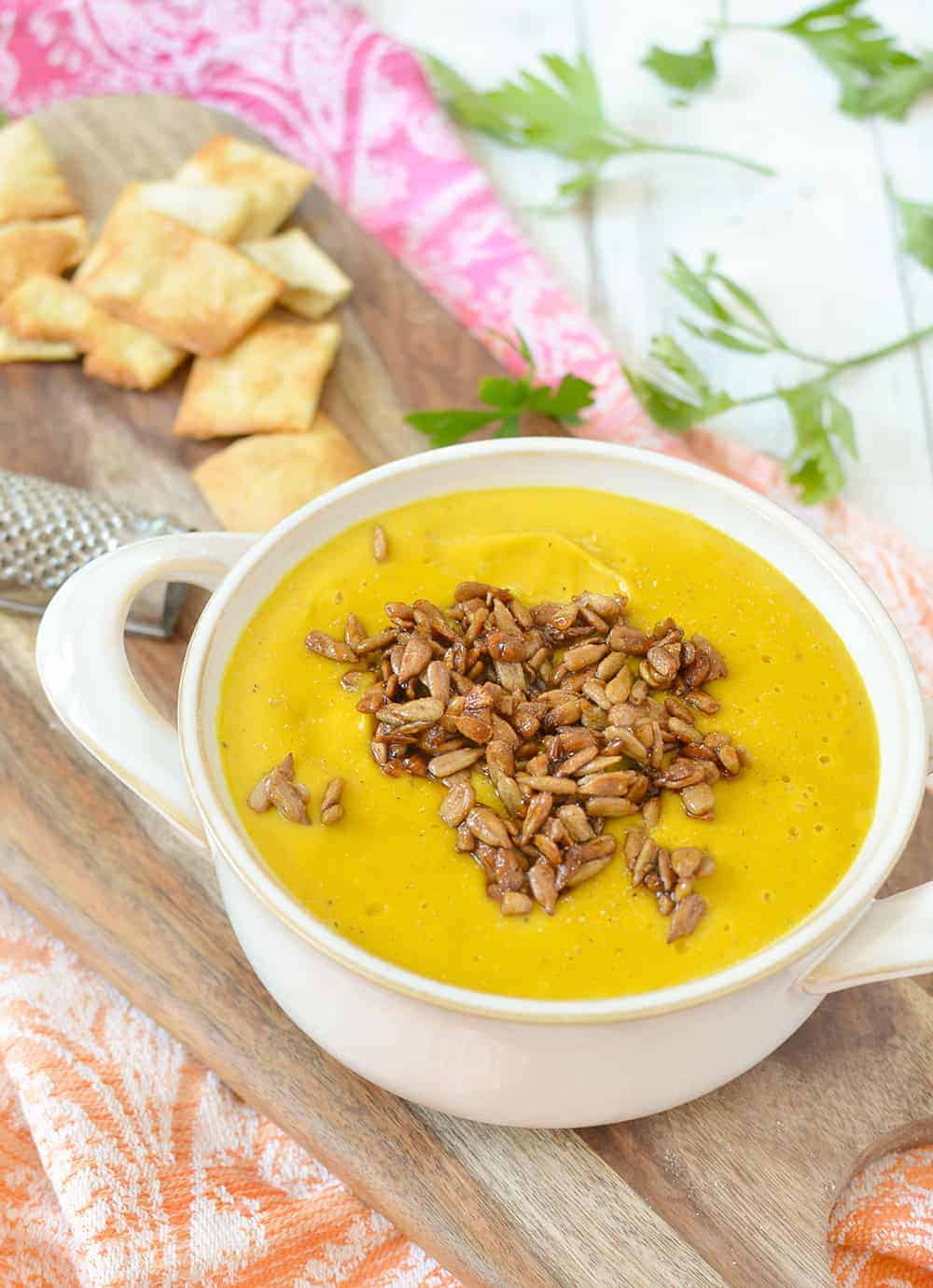 I saw the first peak that the seasons were changing in the grocery store last week, a fresh display of acorn squash and butternut squash replacing where the peach bin had previously been kept. Even though I sweared off the idea that I wasn't going to touch squash until October, I gave in at the idea of this silky, smooth soup.
A quick roast of butternut, apple, garlic and onion pureed with fresh ginger and coconut milk. This isn't the soup that needs to simmer for hours upon end; it's ready from start to finish in less than 1 hour.
While it's great on it's own, I decided to top it with a sunflower seed brittle for a fun contrast of textures. Grab your silpat, mix a smidge of oil and maple syrup with raw sunflower seeds and then bake until toasted. As it cools, the seeds will clump together to make brittle.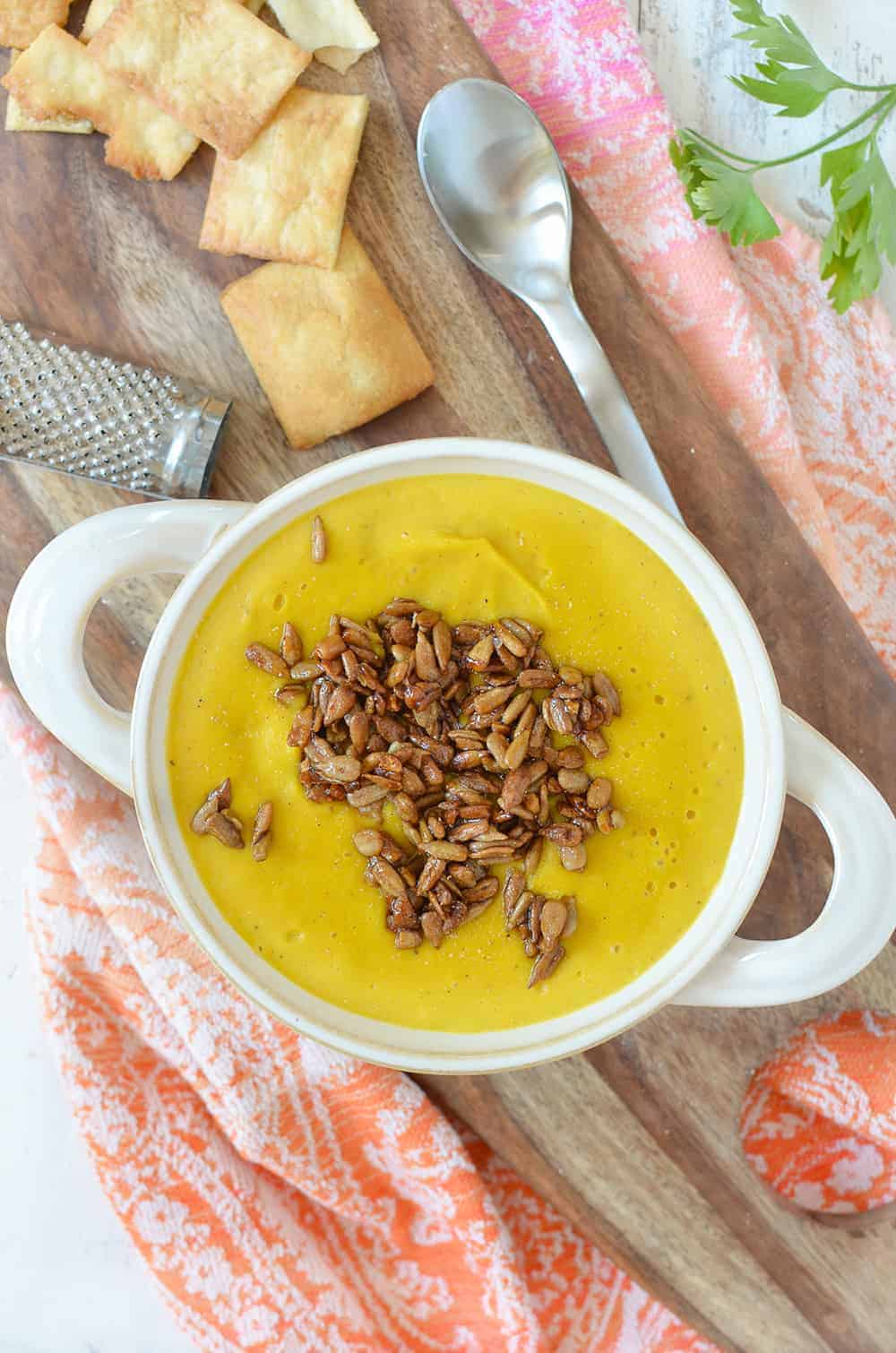 One hearty bowl of this soup and you'll know that summer Fall is coming.
If you try this recipe, let me know! Leave a comment, rate it, and tag your Instagram photos with #delishknowledge . I absolutely love seeing your creations. Happy cooking! 
Print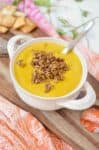 Ginger Apple Butternut Soup
Author:

Category:

soup, healthy, dinner

Cuisine:

soup, vegan, glutenfree, vegetarian
---
Description
Ginger Apple Butternut Squash- a MUST make this Fall! Velvety, creamy vegan and gluten-free soup.
---
Scale
Ingredients
1

large butternut squash, peeled and cubed

2 tsp

. olive oil, divided

2

medium apples, peeled and roughly chopped

1

medium onion, roughly chopped

2

whole garlic cloves

1

15 oz. can light coconut milk

1 1/2 teaspoon

s fresh grated ginger

1/4 teaspoon

fresh grated nutmeg

1/4 teaspoon

cayenne pepper
Candied Sunflower Seed Topping (for faster option, top with toasted sunflower seeds)

1/2 cup

raw sunflower seeds

1 tbsp

. 100% pure maple syrup
---
Instructions
Preheat oven to 400 degrees F.
Toss butternut squash with 1 tsp. olive oil, rubbing your hands to ensure that each piece is coated. Sprinkle with a pinch of salt and pepper and place on a baking sheet. Roast for 30 minutes until tender and slightly caramelized.
Toss the apple, onion and garlic cloves with the remaining teaspoon of oil and place on the butternut baking sheet, mixing together and spread out to an even layer.
Remove the vegetable mixture from the oven and place in a high speed blender. Add the coconut milk and spices and puree until silky and smooth. You may need to stop every few moments to let the steam escape. Season to taste with salt and pepper.
Serve with candied sunflower seed brittle or toasted sunflower seeds. The sunflower seed brittle can be made ahead of time, place in an airtight container to store.
Preheat oven to 325 degrees F.
In a large mixing bowl, combine sunflower seeds, maple syrup, oil and salt. Arrange the sunflower seeds in a single layer on a parchment lined baking sheet. Bake for 12-15 minutes until seeds are toasted and golden brown, stirring often. You'll want to check often during the last 5 minutes of baking to make sure the seeds don't burn.
Remove from oven and cool completely. As the seeds cool, they will stick together like brittle. Break apart and garnish on soup.
---