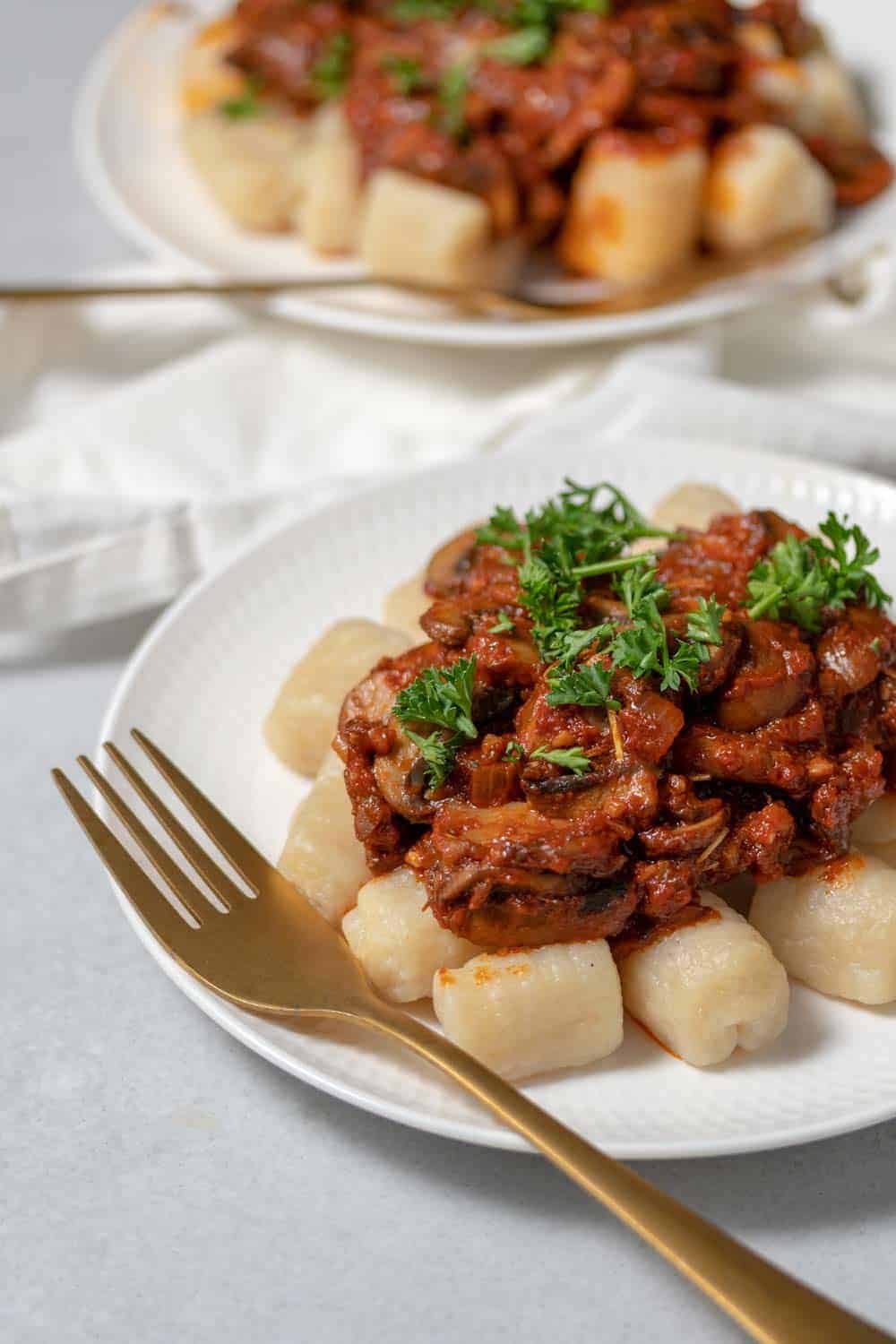 You ready for a date night in? That's what I'm calling this meal. Date night food: no babysitter, overpriced wine list or fancy clothes required.
BL and I have been trying to have more date nights in together; time after Van goes to bed that we can open some wine, take our time with a good dinner and enjoy each others company. It's sometimes hard to find time (and energy) for each other after a long day, but somehow making a delicious dinner together feels both very special and effortless.
I know you might think that making homemade gnocchi is hard, but I swear it isn't. It takes time, but it's not very difficult.
The key is baking the potatoes, not boiling them. Boiling or steaming the potatoes makes them waterlogged, which means you will have to add in more flour than you want resulting in a sticky, gluey gnocchi mess. Baking the potatoes helps to dry them out, a must for tender, pillowy gnocchi.
MY LATEST VIDEOS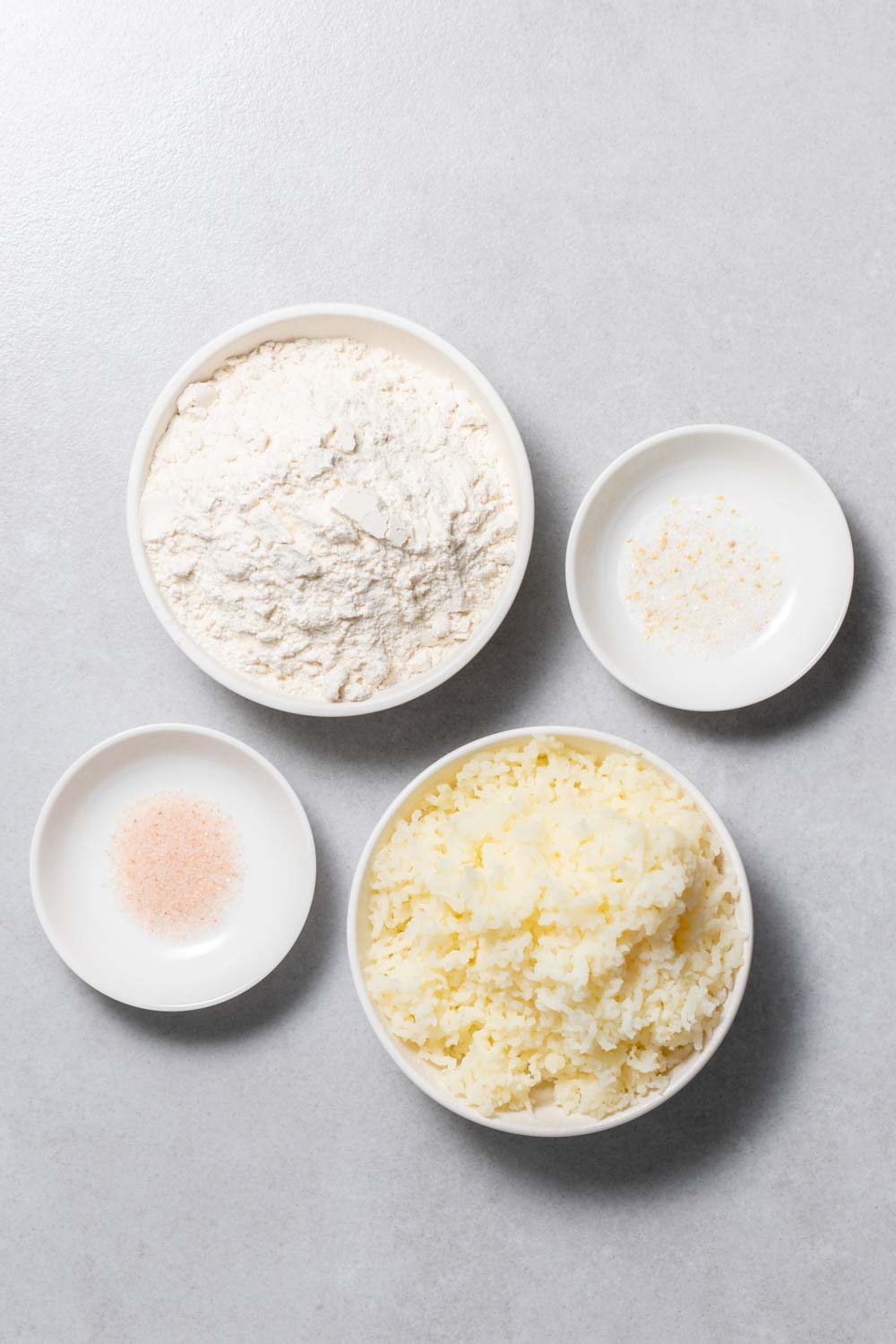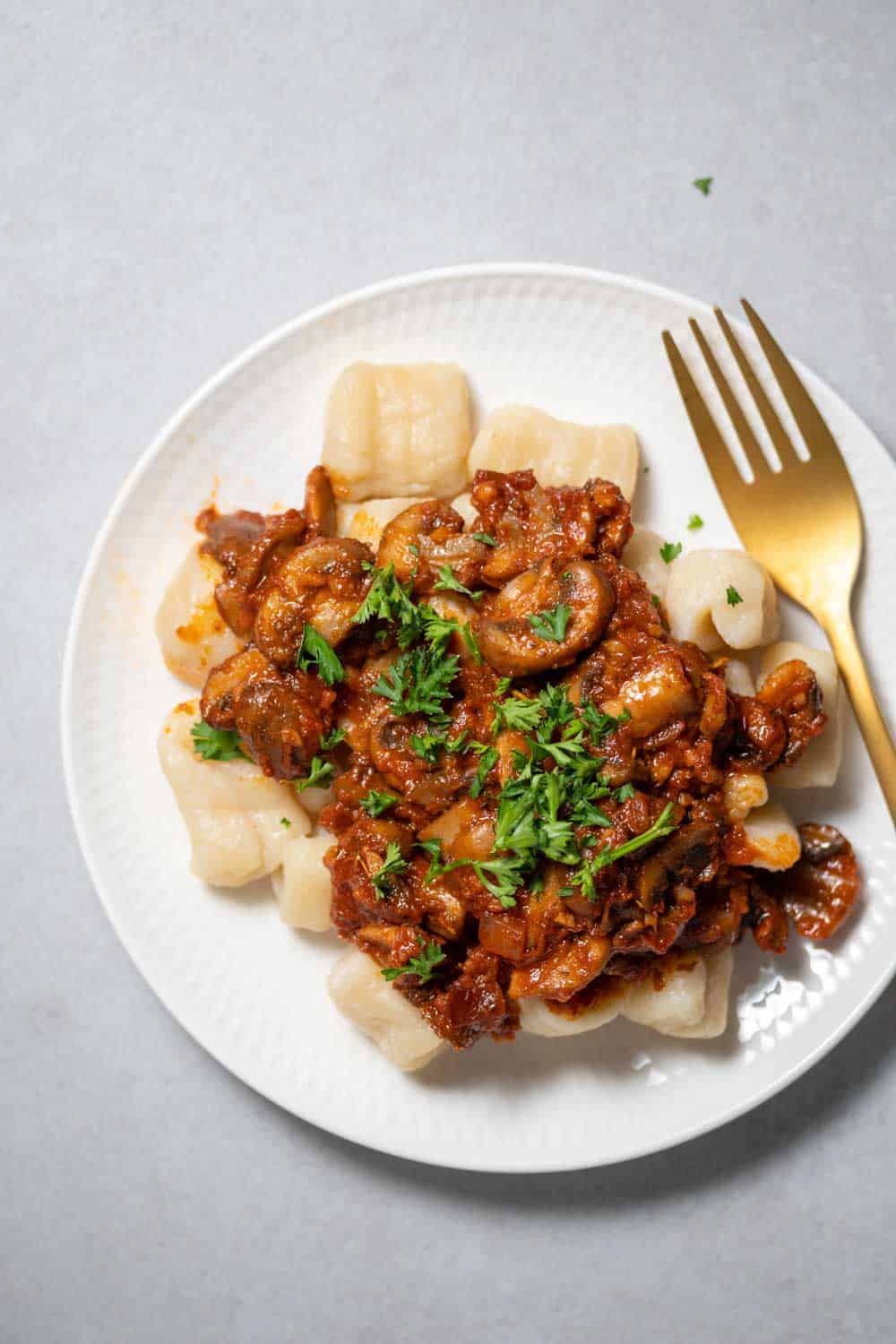 I'm also going to suggest that you get a ricer for this dish. They aren't expensive and you will use it over and over again to create not only gnocchi, but perfect mashed potatoes as well. You know how gluey overworked mashed potatoes can be? None of that happens when you use a ricer. It breaks down the potatoes to almost nothing: add in the salt and flour and the gnocchi comes together in just a few stirs.
I suppose you can make any sauce recipe you want for this, but I figure if you're going to take the time to make homemade gnocchi, why not do a knock-out sauce as well? Wild mushroom ragu is my absolute favorite pasta sauce. It's rich with umami flavor, tastes meaty without the meat and is delicious not only on this gnocchi, but with regular fettuccini as well. If I want to impress, I make this sauce.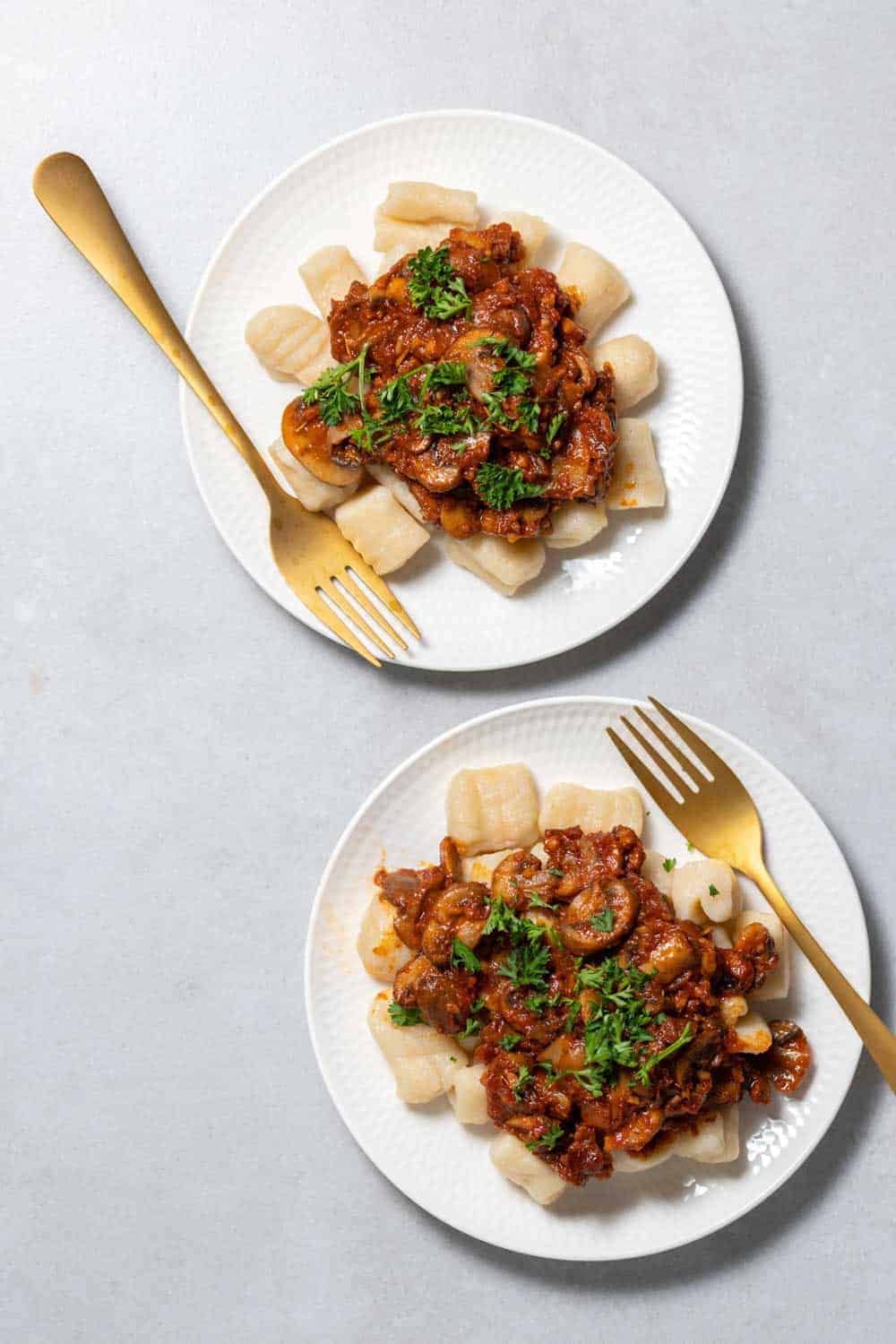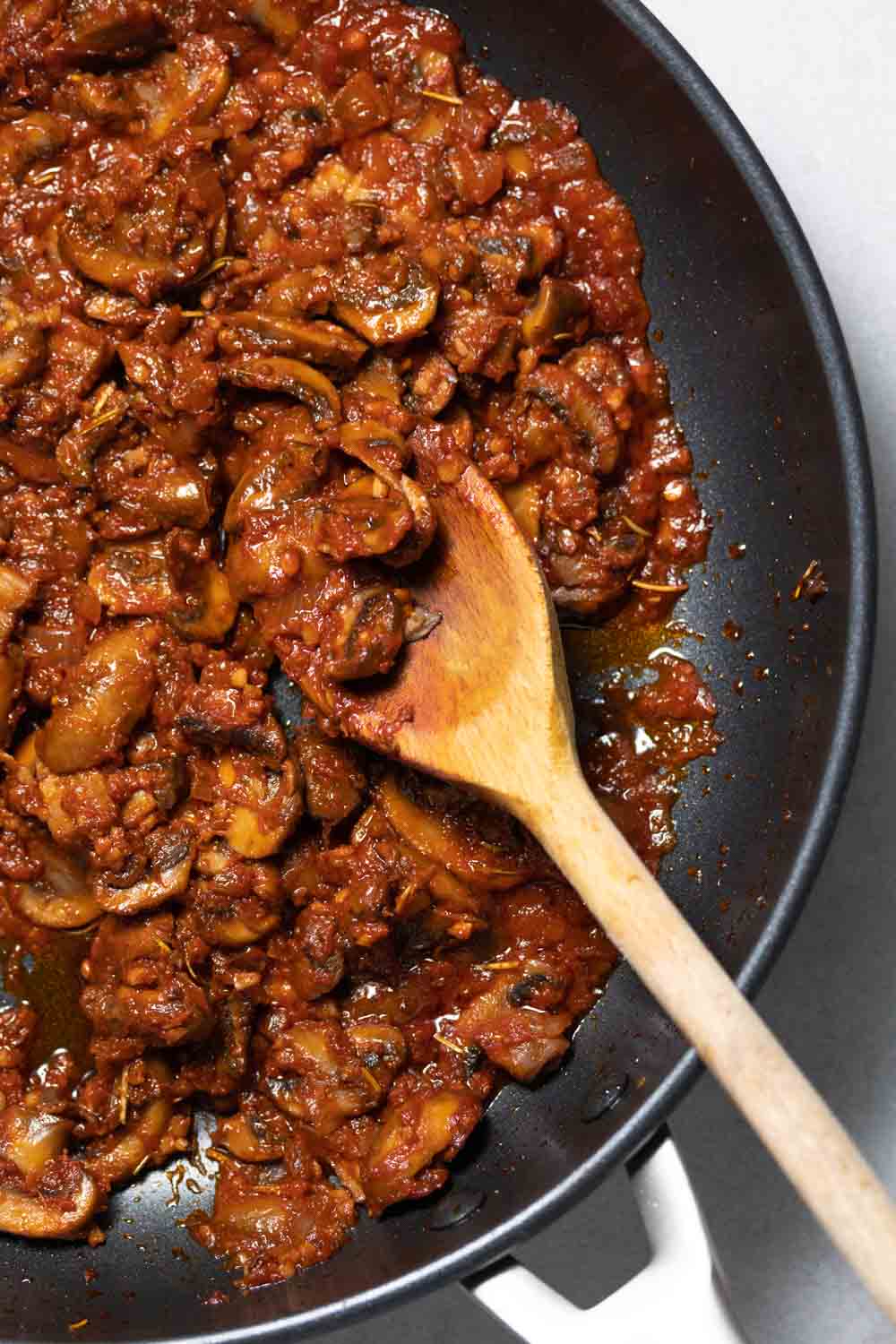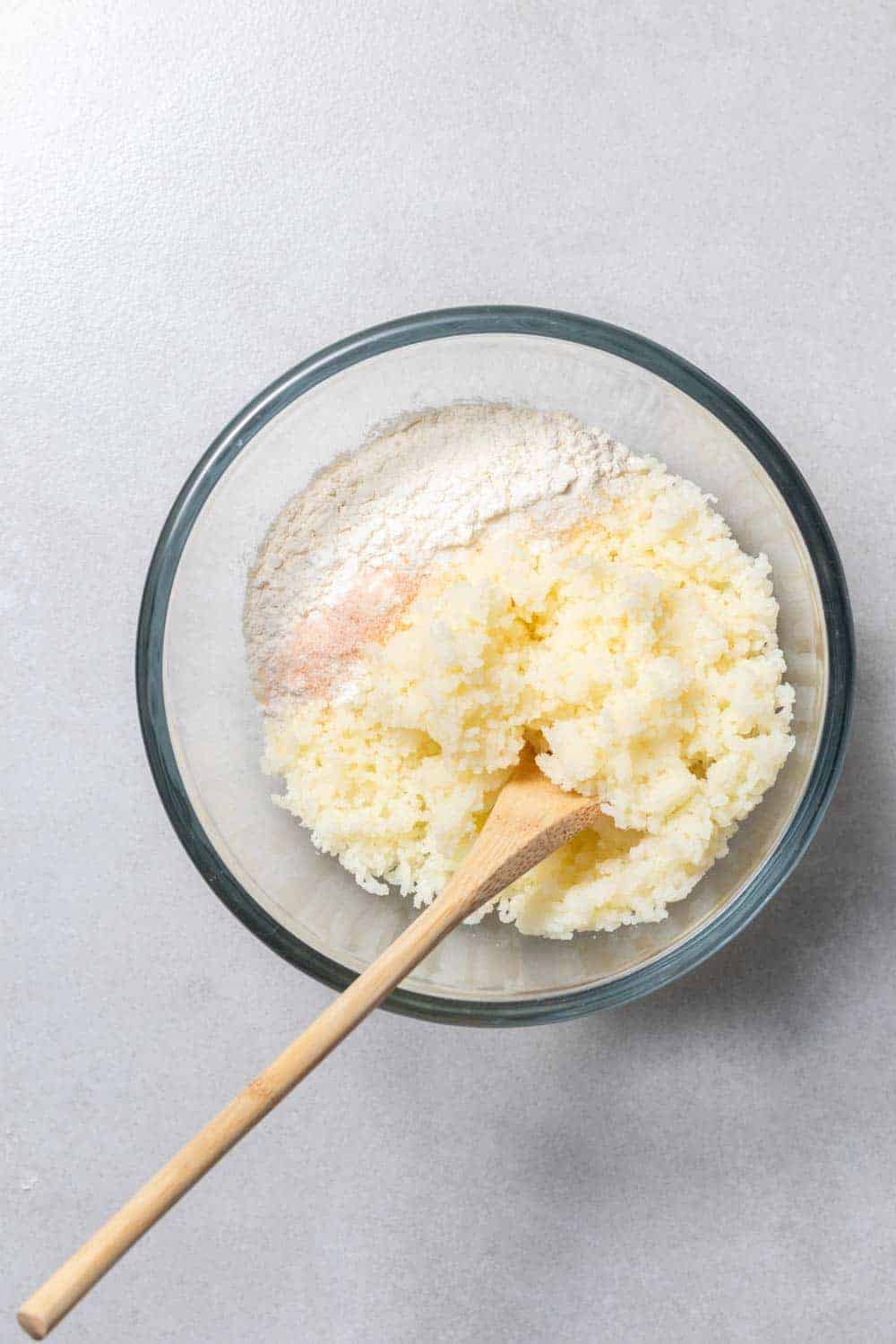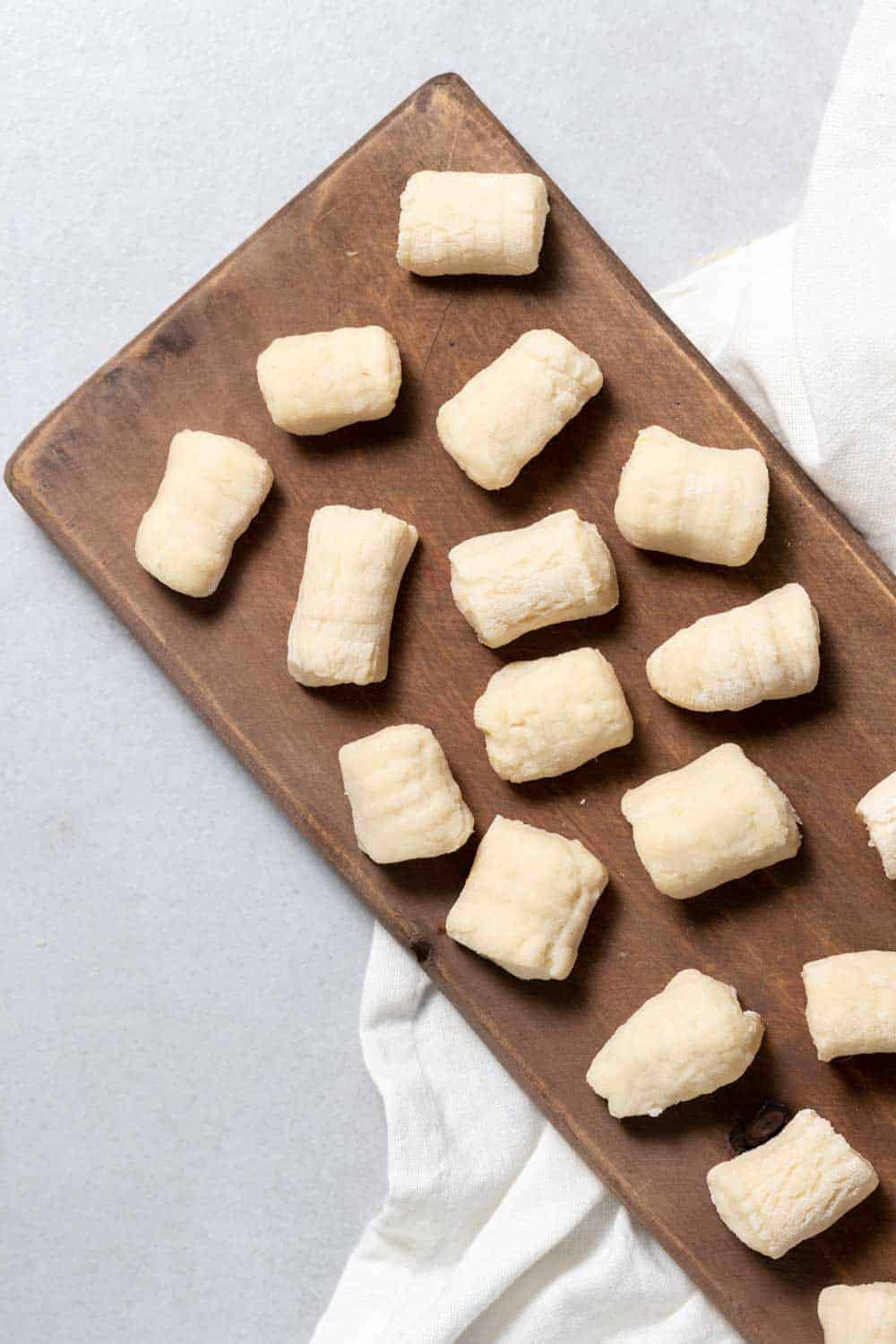 I knew the second I tasted the sauce that BL was going to love this dish. I did a little jig in the kitchen knowing that I was going to make him oh-so-happy for dinner that night.
Instagram may make you think the opposite, but trust me when I say that living with a food blogger isn't always that fun. Sometimes the food is cold because I took too much time photographing. Sometimes we eat at 10PM because I started over 4 times. But when I get it right, I know. If BL loves it, I know everyone else will too.
PS! If you want to see exactly how to make this gnocchi, I made a video for you here. You'll get a glimpse of our old apartment, my very dark brown hair phase and the striped shirt that I still wear all the time.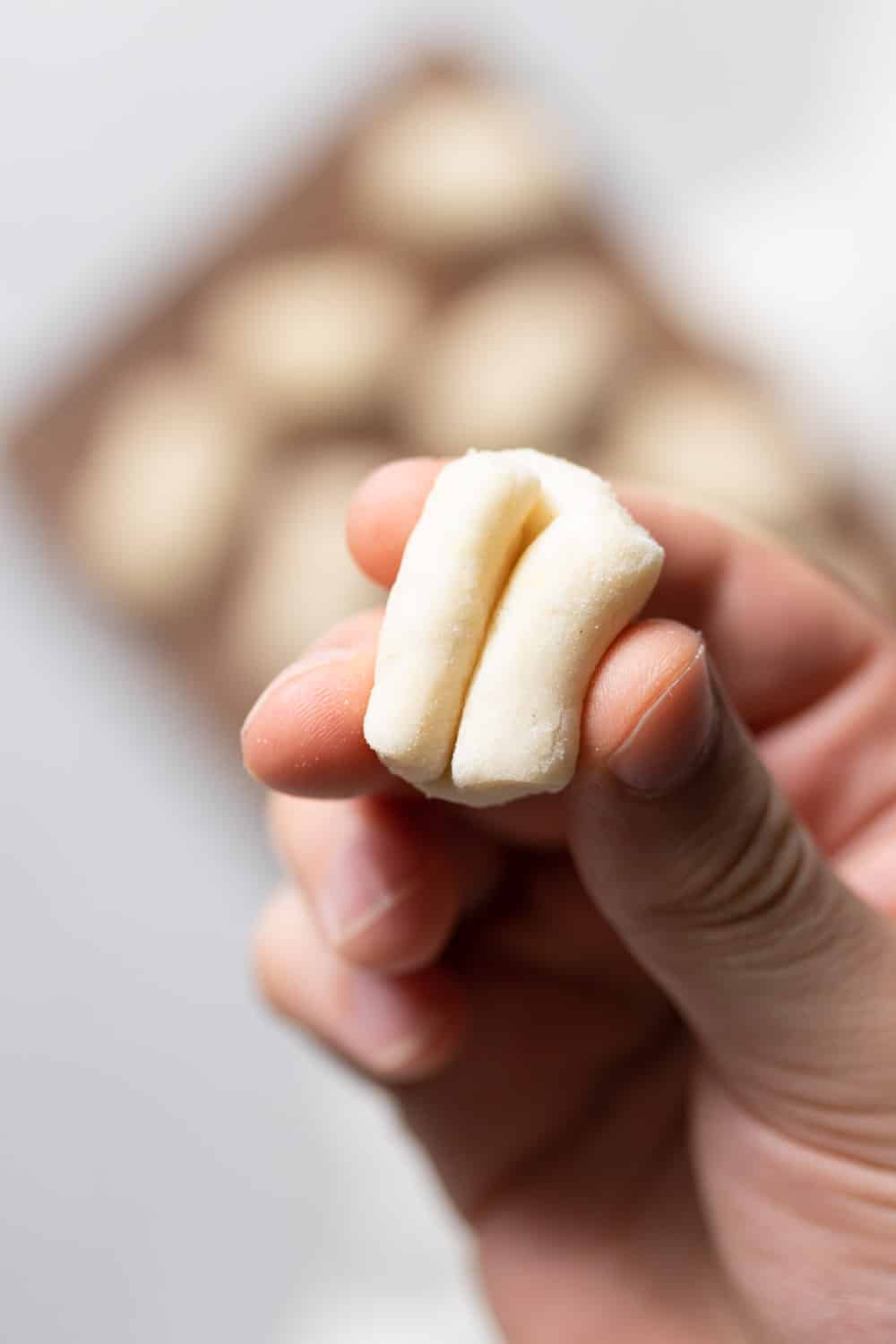 Print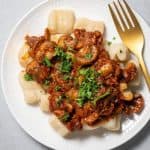 Homemade Gnocchi With Wild Mushroom Ragu
Author:

Prep Time:

10 minutes

Cook Time:

90 minutes

Total Time:

1 hour 40 minutes

Yield:

4

servings

1

x
Category:

Dinner, vegan, vegetarian

Method:

stove top

Cuisine:

Italian
---
Description
Date night dinner! Homemade gnocchi with wild mushroom sauce. This vegan meal is so fantastic and delicious, it's a must for nice dinners in! With step-by-step instructions on how to make homemade gnocchi.
---
Scale
Ingredients
Homemade Gnocchi:
2

large baking potatoes

1 cup

regular flour

1

//2 tsp. garlic salt

2 tbsp

. dried basil

1 tbsp

. dried oregano

1 tsp

. salt
Mushroom Ragu: 
4 cup

s mixed wild mushrooms, chopped

1/3 cup

olive oil

1

shallot, minced

2

cloves garlic, minced

1 tsp

. dried rosemary

1 tsp

. dried oregano

1/2 cup

tomato puree

1/4 cup

red wine

1/2 cup

vegetable broth

1/8 cup

parsley, chopped

1 tbsp

. butter
---
Instructions
Making homemade gnocchi:
Preheat oven to 400ºF. Clean potatoes and poke all over with a fork. Bake for 1 hour until really soft. Remove from oven, let cool and peel skins off.
Using a ricer, rice potatoes and place in a large bowl. If you don't have a ricer, mash until there are as few lumps as possible.
In a separate bowl, combine the flour, dried herbs, and salt. Slowly add the flour to the potatoes and stir into a dough forms. Wrap dough in plastic and place in fridge for 30 minutes.
Unwrap dough and place onto a lightly flour-dusted workspace. Divide the dough in 4 and roll each section into a 1/2 inch thick log. cut the rope into 1″ pieces. Using your pointed and middle finger, place fingers onto a piece of dough and pull towards you. Fold the other side over. You want to make a crevice where sauce can get in. (See video technique here)
Once sauce is ready, make the gnocchi. Bring a large pot of salted water to a boil. Place gnocchi in water and cook until they rise to the surface, about 3 minutes. You will do this in batches, being sure not to overcrowd the gnocchi in the sauce pan. Remove with a slotted spoon and place on a cookie sheet in a warm oven.
Make the mushroom ragu:
Heat the oil over medium heat. Add mushrooms, let cook for 10 minutes until reduced and caramelized, stirring only a few times. Season with salt and pepper.
Add garlic, shallots, rosemary, oregano and cook for 5 more minutes.
Add tomato sauce and red wine, stir and cook an additional 5 minutes. Add vegetable broth, reduce to a simmer and cook for 5 more minutes.
Remove from heat. Whisk in 1 tbsp. butter and sprinkle with chopped parsley.
Keywords: homemade gnocchi, gnocchi with wild mushroom ragu, vegan
BL approved. After he takes a bite, looks at me and says 'A+' I know we have found a winner.
Whose your tasting partner?