A refreshing smoothie packed with vitamin C and vitamin A! Featuring fresh cantaloupe, pineapple chunks, and carrot juice. Bring on the day with this breakfast drink or enjoy as a pre-workout snack!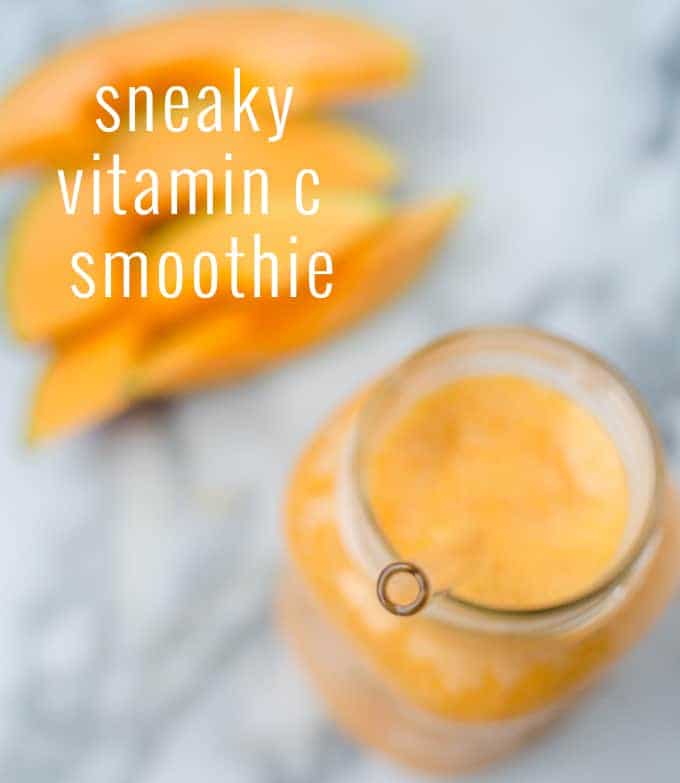 As a group fitness instructor, I know a little something about fakin' it.  I've got to be on even when I don't want to be.
Three mornings a week, I teach a 6am aerobics class an hour away. That means when the alarm goes off at 4:30am, I'm headed off to motivate others to work out- even if I've only got a few hours of sleep myself.
MY LATEST VIDEOS
Yeah. I'll be honest, 90% of the time when I hear my alarm (currently set to "Turn Down For What", naturally), I plead with my subconscious that it's only part of my dream.
Please don't let it be morning yet, I'm somehow never ready.
After hitting the obligatory snooze button and running through every excuse I can think of for trying to get out of teaching that morning, I'm up. Coffee made, lunch packed and out the door before the sun is up.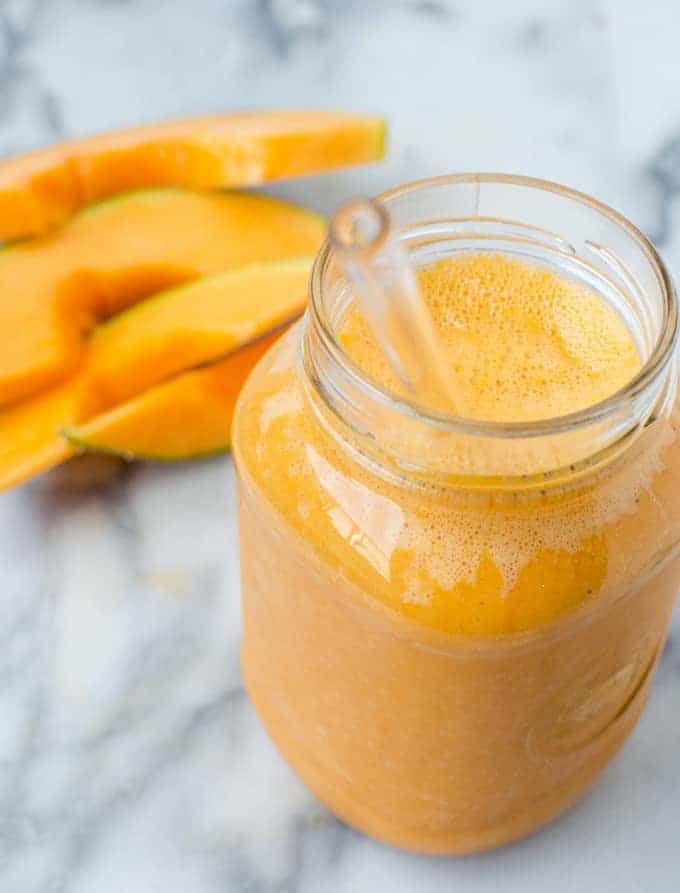 But here's the most important lesson I've learned in the years that I've kept this schedule. However sleepy-eyed and curse-filled those early mornings can be , I'm ALWAYS glad I went. Always. I can't remember a time that I was upset for getting out of bed and knocking out my workout- before most of the world was getting out of bed.
It's what I call faking it 'til you make it, a good reminder when our health goals seem too daunting. Sometimes the best advice when we are dreading a workout is just to start it. Don't think about the mileage in front of you, focus instead on the first 10 minutes. Because, more often than not, once you start, you wanna keep going. And, I'm willing to bet, once it's over and done with- you are glad that you started in the first place.
It's like the universal catch-22 of exercise.
The same goes with vegetable eating.
I thank my stars everyday that I haven't met a vegetable I didn't like. Even you fennel, whom I enjoy in small doses. But I know everyone doesn't share in my undying love for veggies. Like, for example, my husband.
Eating vegetables is kinda like exercising when you don't want to. Instead of passing them up, sometimes you gotta fake it until you make it.
While I am all about introducing vegetables in all their glory, I also love the creativity of hiding them in yummy foods. Like this sneaky vitamin C smoothie.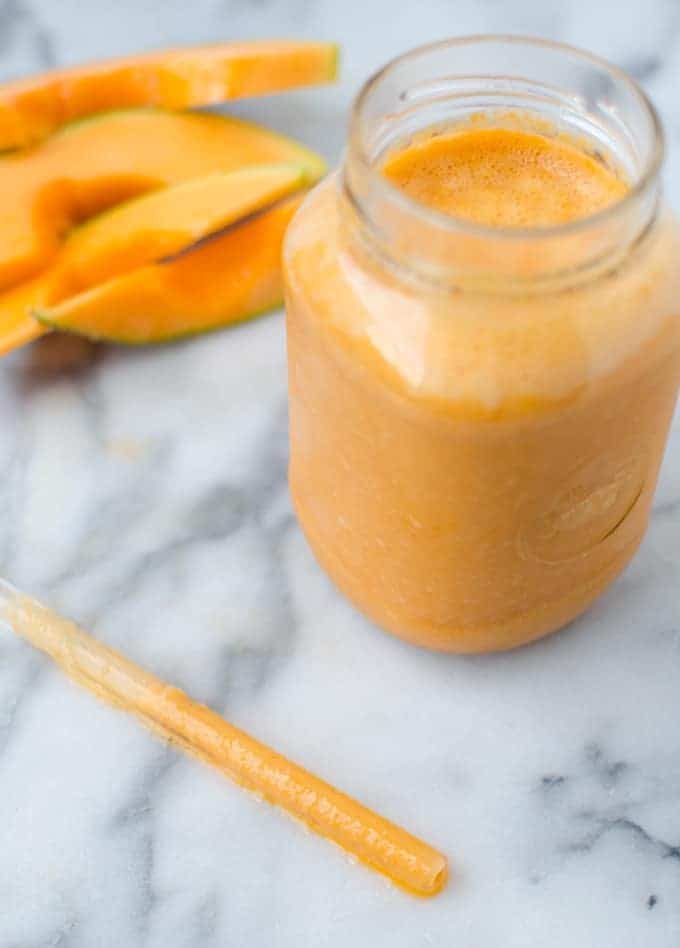 This smoothie taste like a delicious cantaloupe/pineapple shake- with a secret cup of carrots and omega-3's.
It's a great drink to kickstart your day. Except this smoothie is wayyy better than a 6AM spin class. For starters, it's got 200% of your recommended vitamin C intake and 60% of your vitamin A. For only 260 calories, you also benefit from 8g of fiber and 8g of protein.
If you try this recipe, let me know! Leave a comment, rate it, and tag your Instagram photos with #delishknowledge . I absolutely love seeing your creations. Happy cooking! 
Print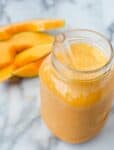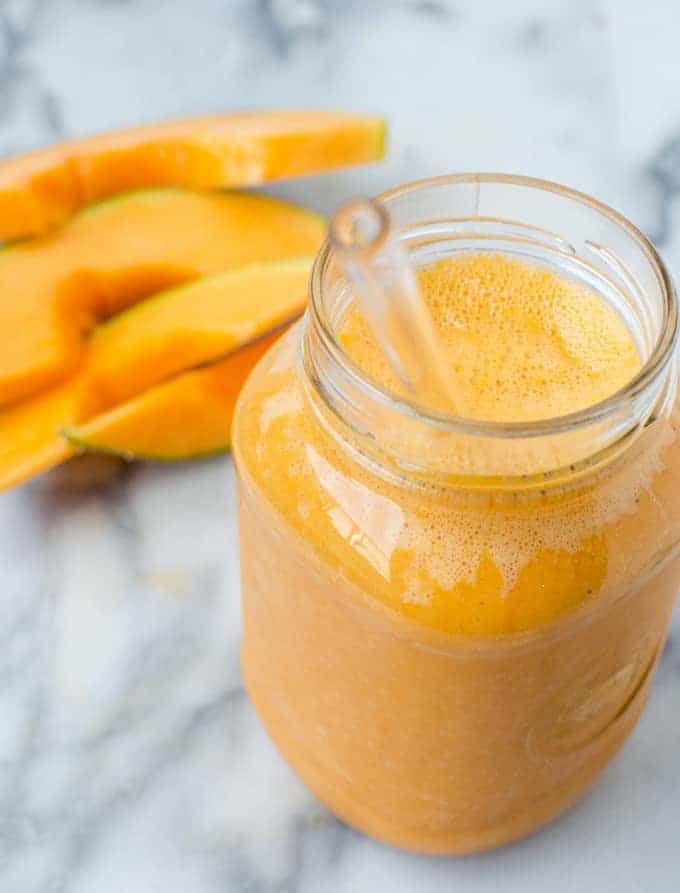 Sneaky Vitamin C Smoothie
Author:

Prep Time:

5 minutes

Total Time:

5 minutes

Yield:

1 -2

Category:

Drink
---
Ingredients
2 cups cubed cantaloupe
1 cup carrot juice (can juice whole carrots in the blendtec/vitamix first and then add other ingredients)
1/2 cup pineapple chunks (I used frozen)
1/2 frozen banana
1 tbsp. hemp hearts (optional)
---
Instructions
Place all ingredients in a high powered blender and puree until smooth. Serve immediately.
Sneaky Vitamin C smoothie for the win.
Let's chat! Questions:
1. What's your favorite way to motivate yourself to workout?
2. Have you tried carrots in your smoothie before?