Annnnd we're back! Vegas! I don't know if I've necessarily missed you, but I am reminded why you are one of my favorite cities.
In the past seven years I've lived in California, I've managed to make it down to Sin City five times. Ironically, at the end of each trip I make some mention of being 'over' Vegas… just to find myself back there in little over a year's time. For everything opulent and grand, I find it one of my favorite places for BL and I to hit up for a long weekend.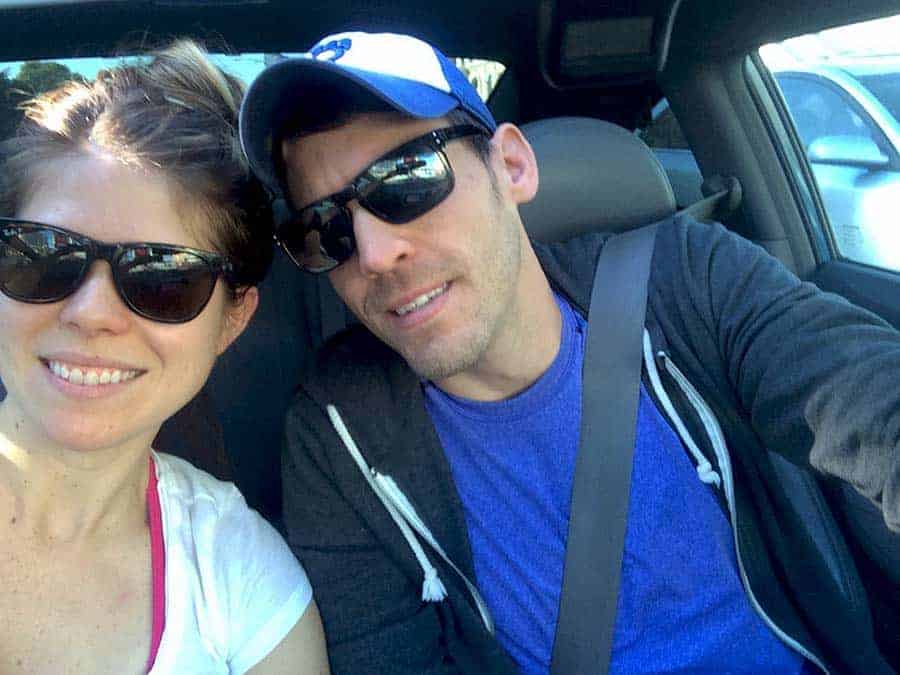 To save on holiday flights, and to add a little adventure to this trip, we decided to road trip it early Wednesday morning. I actually really enjoy car trips with BL as it gives us time to catch up without distractions and listen to books on tape or my newest obsession- the Serial podcast.
We dominated the eight hour trek with only one quick stop and arrived at our hotel in time for lunch. Thankfully, the Hard Rock has great restaurant options, but we defaulted to what we do best —-> margaritas and Mexican food. You can take the boy outta California, but you cannot take the California outta the boy.
MY LATEST VIDEOS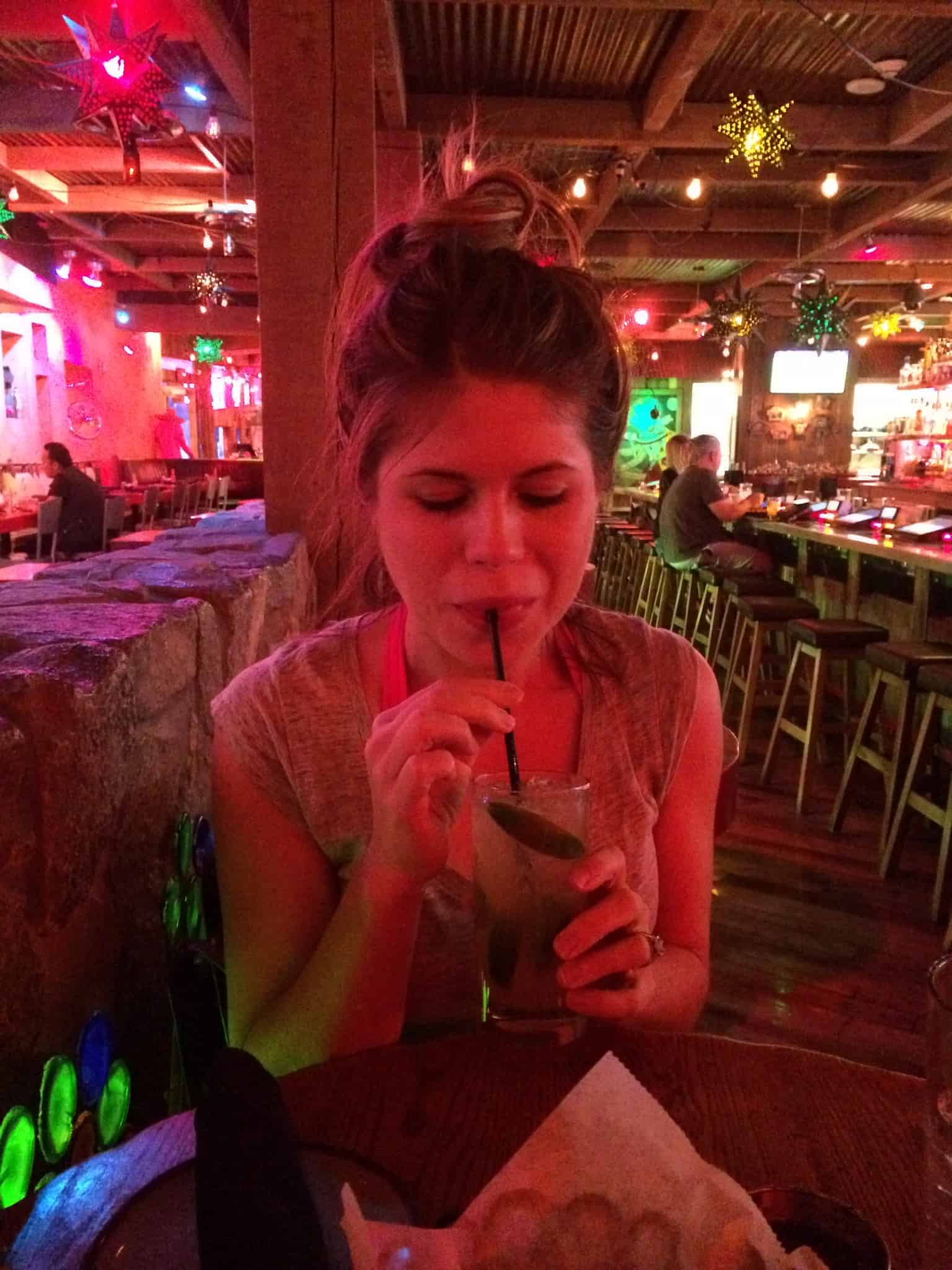 The minute we booked Vegas for Thanksgiving, I immediately made reservations at a restaurant I have been dying to try since it opened- Giada. Excited would be underselling it. As a lover of delicious, simple Italian food, Giada has been my favorite Food Network star since Everyday Italian. Since we are only BFFs in my daydreams, booking a table at her newly opened place would have to suffice.
I couldn't wait for Thursday night so I persuaded BL to do a walk-by on Wednesday evening to grab a drink at the bar and view the impeccably decorated lounge area. Followed immediately by late-night pizza.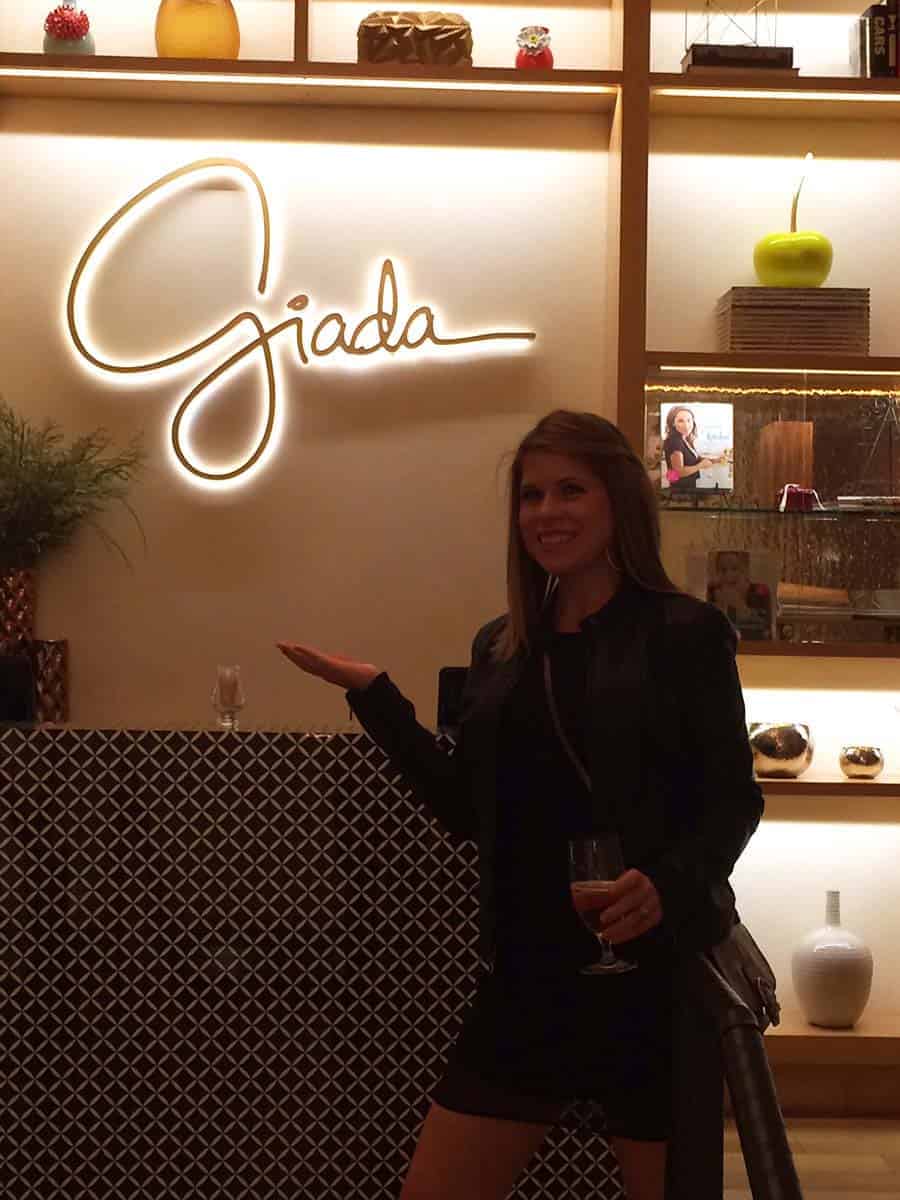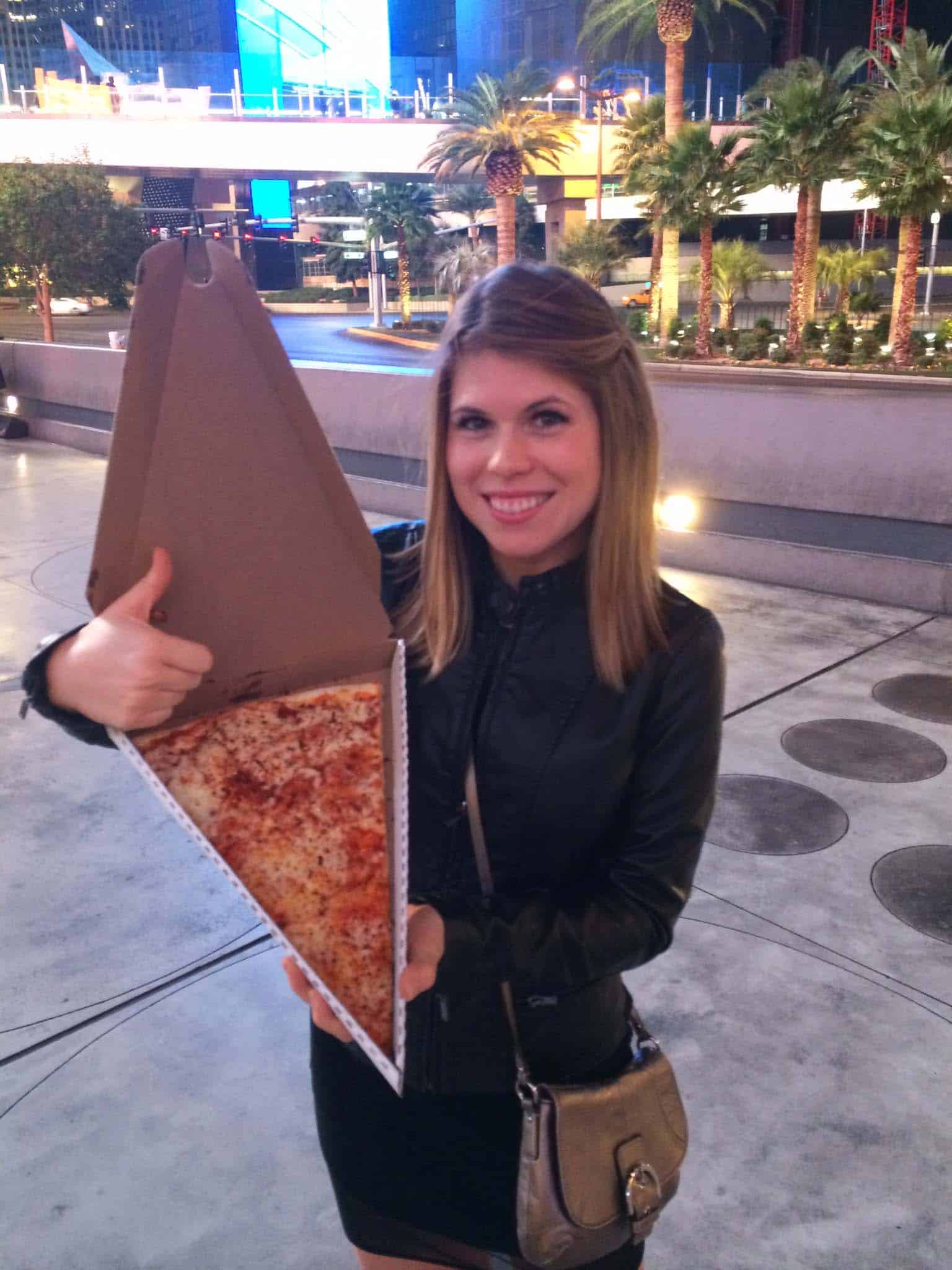 Non-traditional Thanksgiving is so.much.fun. Since all of our family is on the other side of the country, I couldn't think of a better way to spend the holiday. Having a mini getaway to Vegas was the perfect way to recharge before the holiday season and spend time with the person whom I am most thankful for- my husband.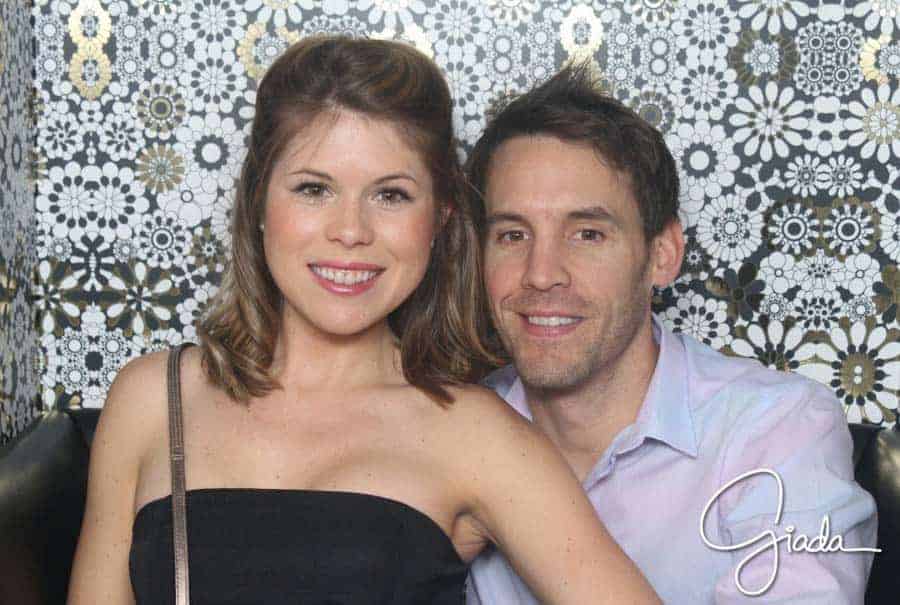 I am also very, very, very thankful that I finally got to eat at Giada. I seriously thought my smile was going to fall off on our walk to the restaurant. Totally cheesing. While we had a feast of foods, I picked a few of my favorite dishes to share with you here.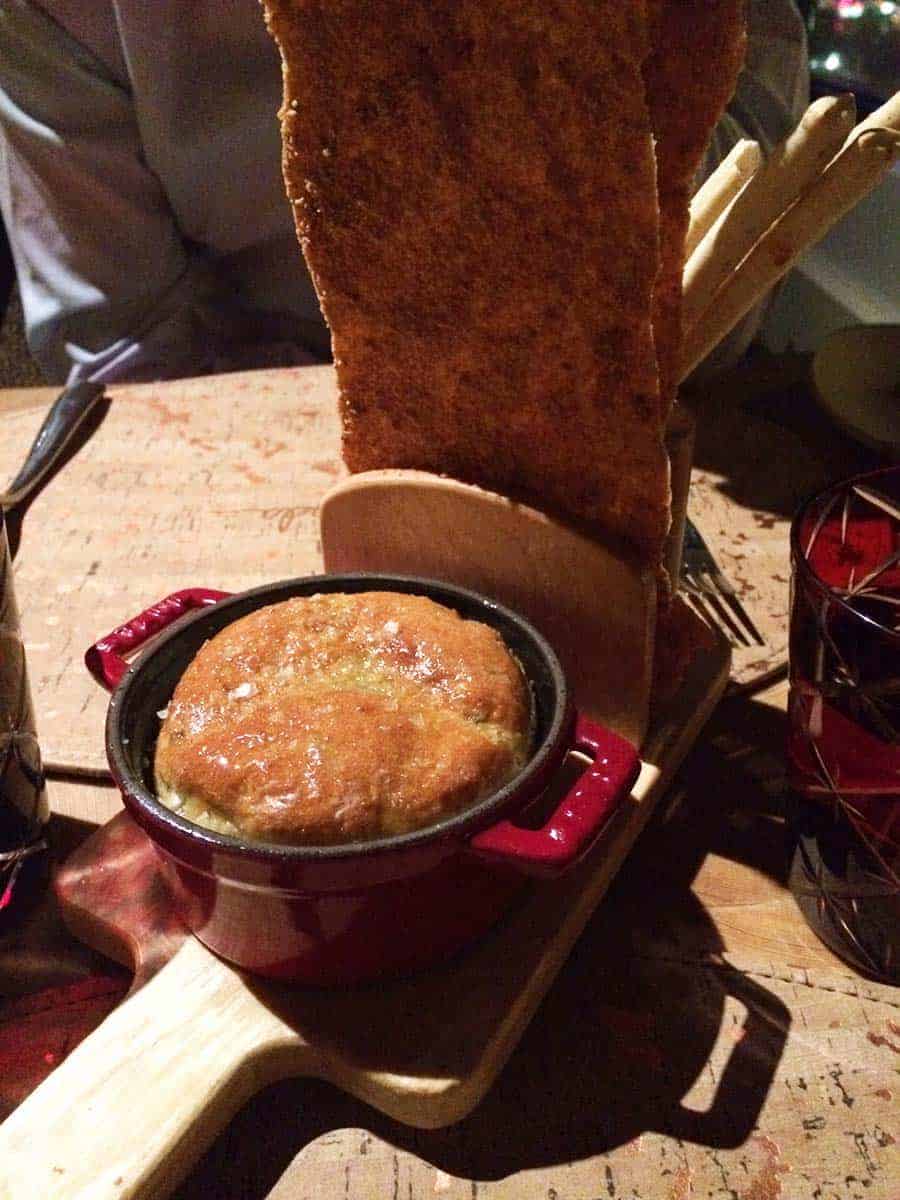 First, can we talk about the bread basket? Since carbs and I go wayyy back, the presentation and topping bar left me giddy. The breadsticks were my favorite, but trust me when I say that all the bread was good. Like me, Giada is a sucker for lemon and capers on everything so I loved the little tray of pesto, red pepper flakes, and capers that came with the bread.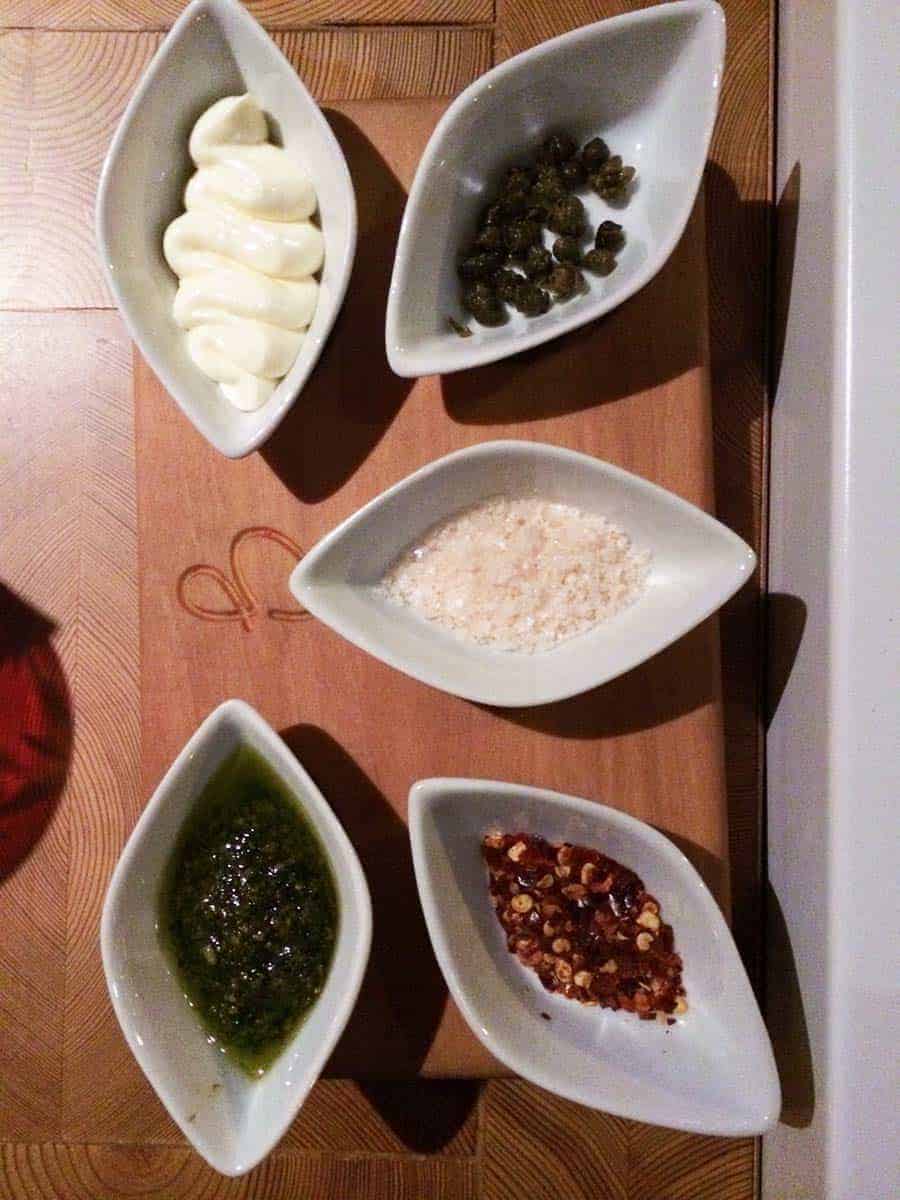 Next up- this pizza. It's funny to think how much pizza is in my diet courtesy of BL. No matter where we are in the world, BL will find a way to have pizza.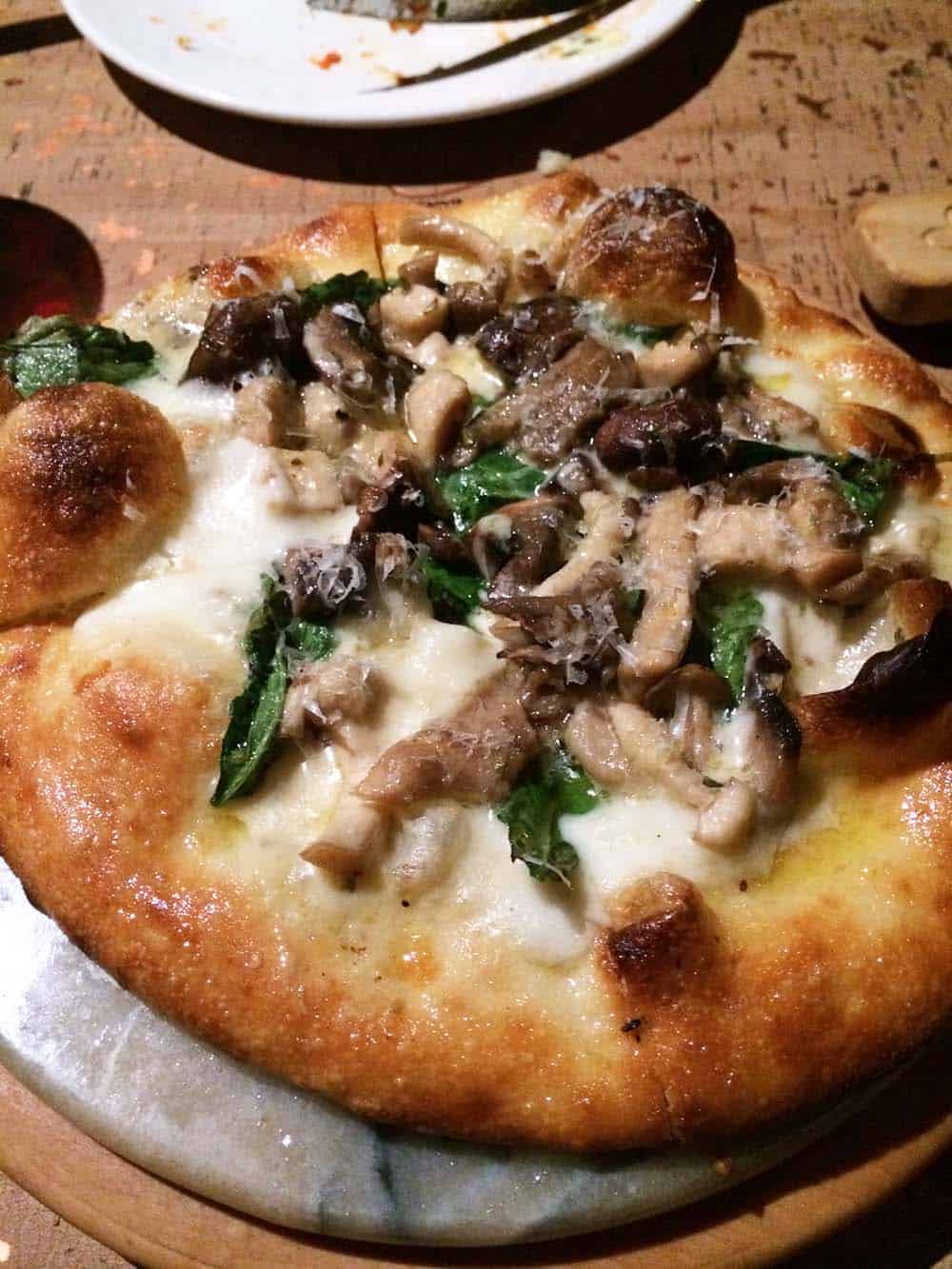 Proving my point, this pizzette, which wasn't even on my radar until both the sommelier and BL picked it out. Wood fired mushrooms? Done. I can't even explain how great the crust was- chewy, yeasty and crispy all at the same time. Thank goodness I was forced to split it.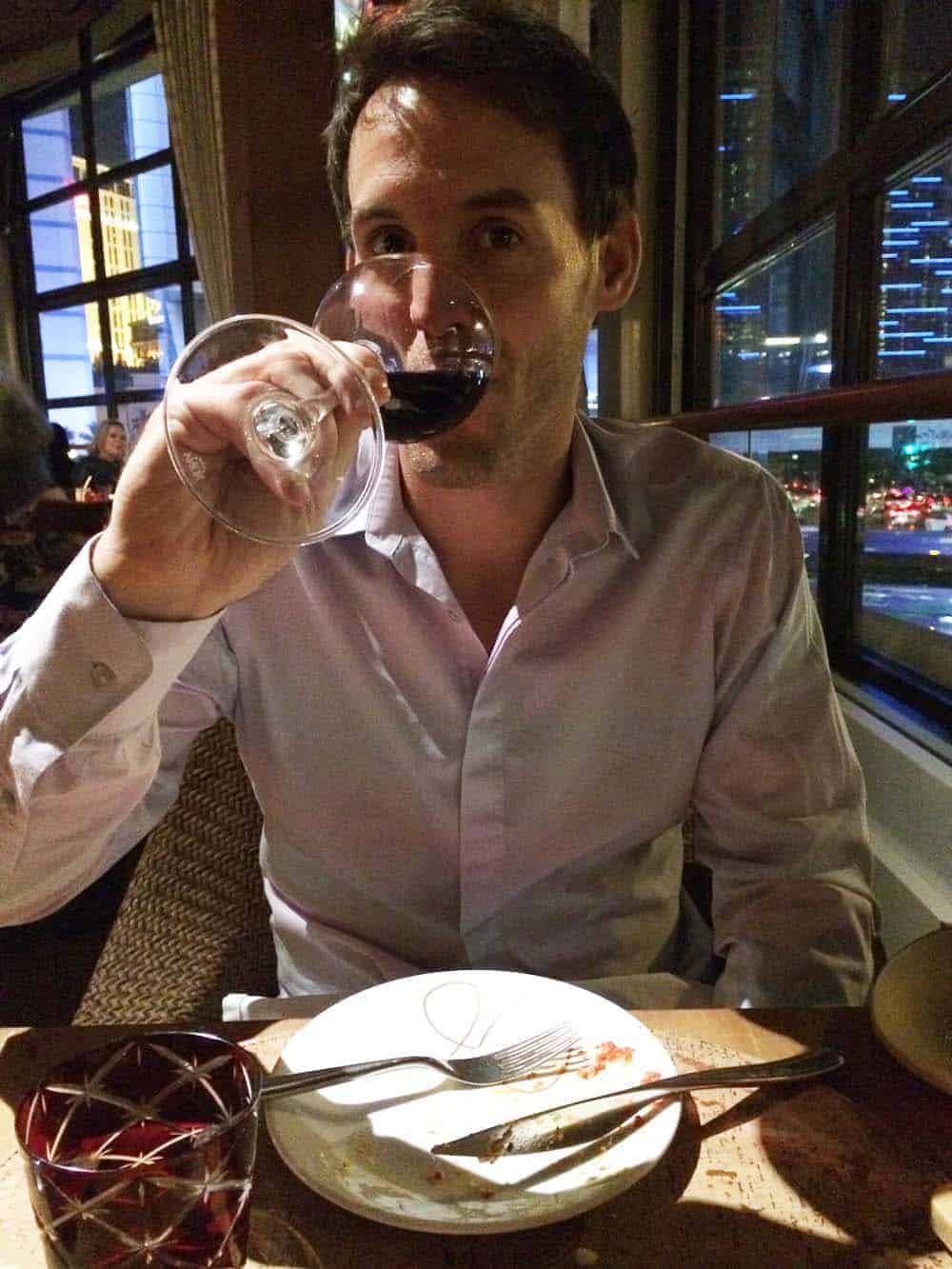 Of all the thing we tried that night, the Arancini di Riso (fried risotto balls) was hands down both BL's and my favorite. I've had a soft spot for arancini ever since I was a kid, so much so that we served them as one of the appetizers at our wedding.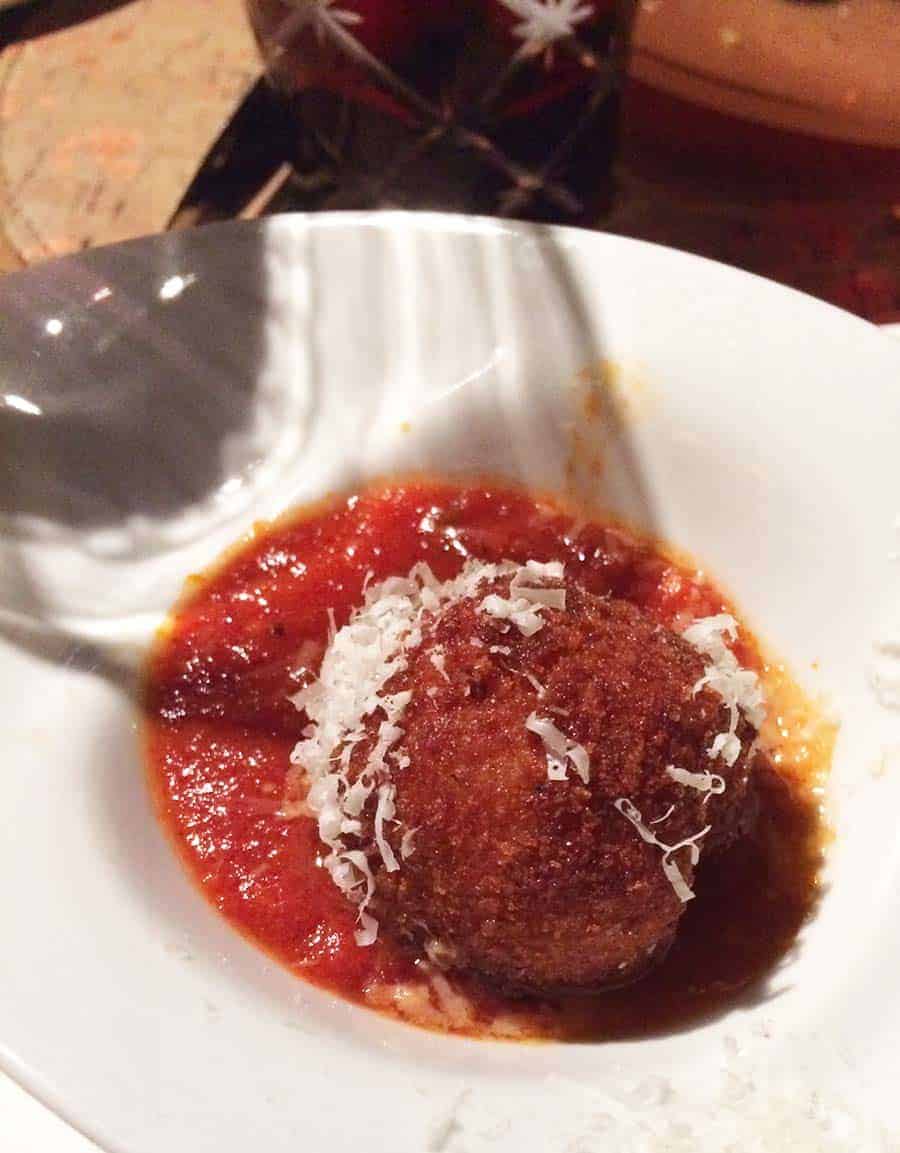 These did not disappoint, and I love that she offers a few different varieties on the menu.  Sigh, seriously G- I think we would both enjoy an evening of laughing and eating all of your food. Call me.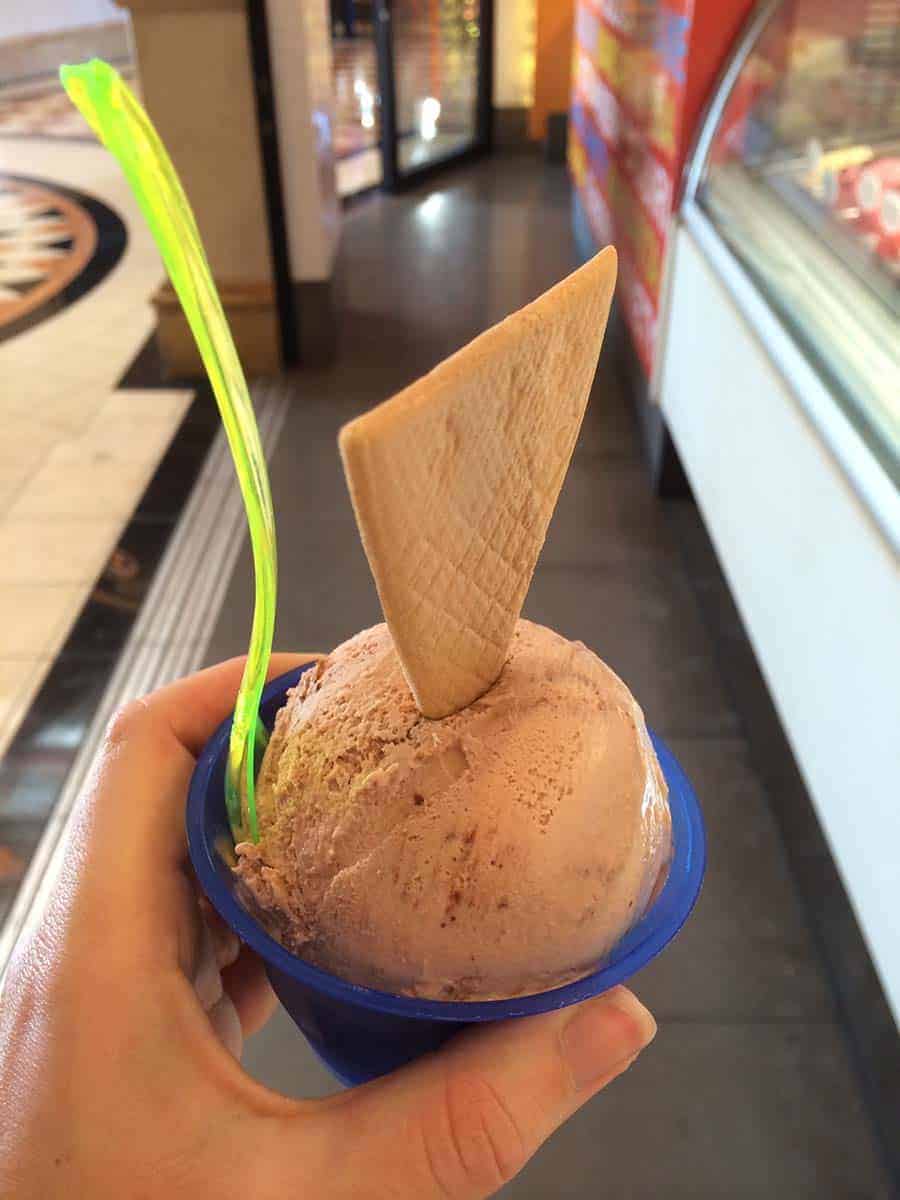 Friday was spent walking up and down the strip, indulging in a few Black Friday sales, grabbing gelato, and not rushing. I think that's what I crave most about vacations- the lack of having to rush everywhere. Not being on a schedule is the best vacation I can think of. I know that sounds so old, but it's the truth. As an over-planner, I need moments where I'm not worried about the next thing on my list. Trust me when I say that Vegas is the perfect cure for type-A personalities.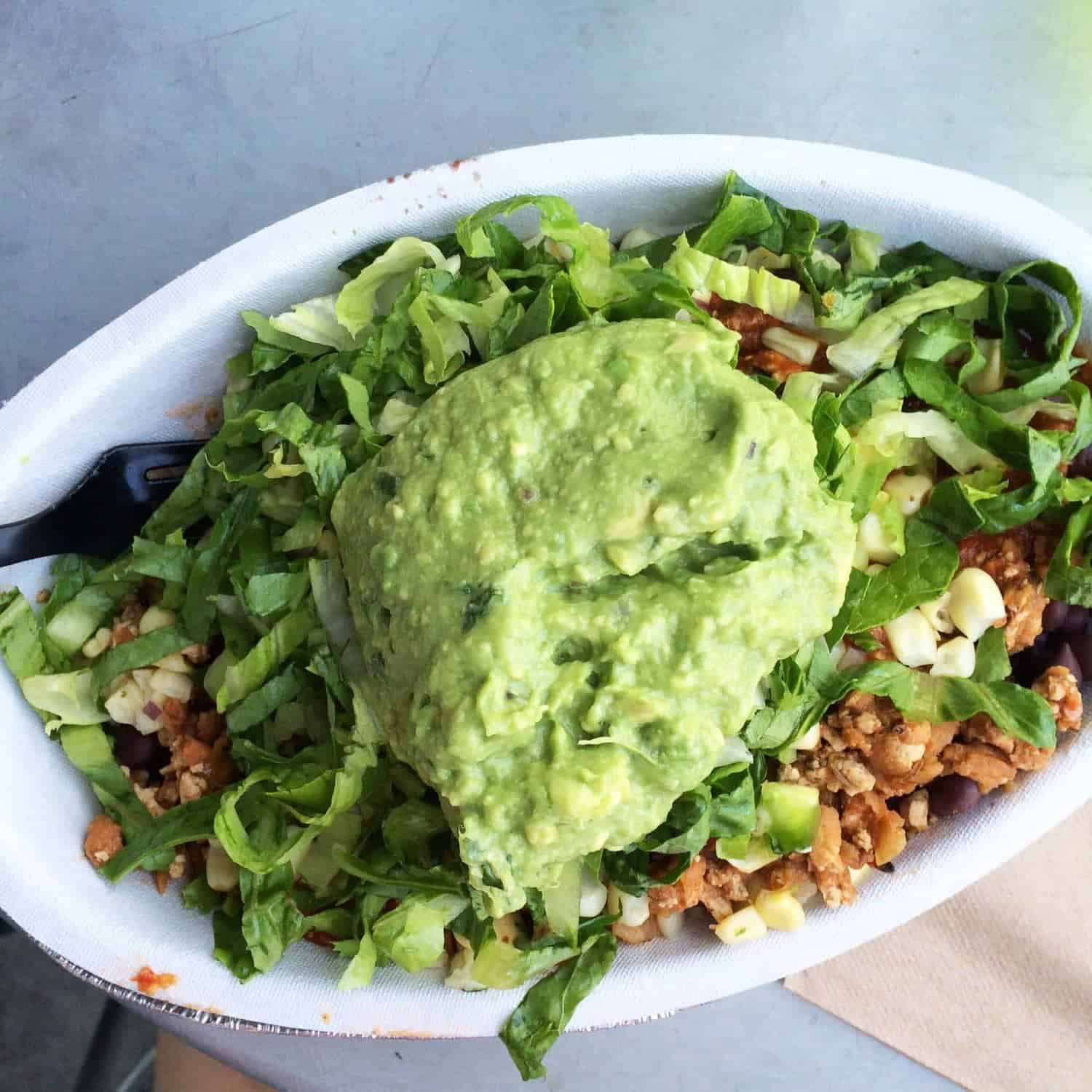 And that's a wrap! We headed out of town early Saturday afternoon along with what seemed like the rest of the world. After overindulging for the past few days, I was ready to get back into my routine, see a vegetable and stretch. We stopped for my favorite fast-food on the way home, Chipotle. I love Chipotle so, so much and feel like I can eat healthy, even when I'm traveling. This is my go-to bowl that I get 99% of the time: brown rice, black beans, sofritos, corn salsa, spicy salsa, and extra guac.
In short: Great food. Great trip. Bad luck at the casino tables. How was your Thanksgiving?