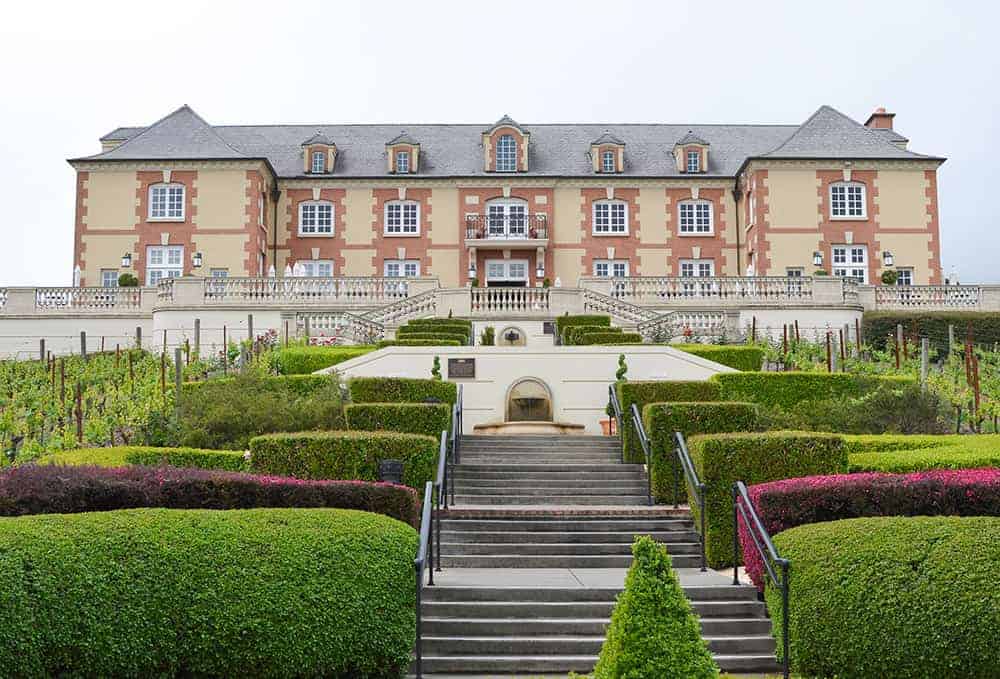 Napa! It's no coincidence that we've situated our home a mere 45 miles from wine country. Because when you move your life to the opposite coast, you better make sure you have amazing wine close by.
When I first moved to California, my boss persuaded me to take the job by reminding me that Sacramento was perfectly located for weekend trips: less than two hours to SF, Tahoe, and Napa. Road Trips + Beaches + Food + Wine = signed, sealed and delivered. I was on the West Coast a month later.
Last week we celebrated my little sister Katherine's upcoming wedding with a 4 day Napa girls' weekend. Also known as adult spring break. Wine, Women, Food. Which kinda sounds like the beginning of a country song, or at least a Lifetime movie special.
It was a packed weekend with lots of sightseeing, laughing and bonding. Wine Country is a bit like grown-up Disneyland. There are a bajillion things to do, and you need to have a plan of attack before visiting. I'm sharing with you our quick itinerary along with my list of top 10 things to do/see when visiting Napa. And then a zillion photos because I ♡ vacation photos.
MY LATEST VIDEOS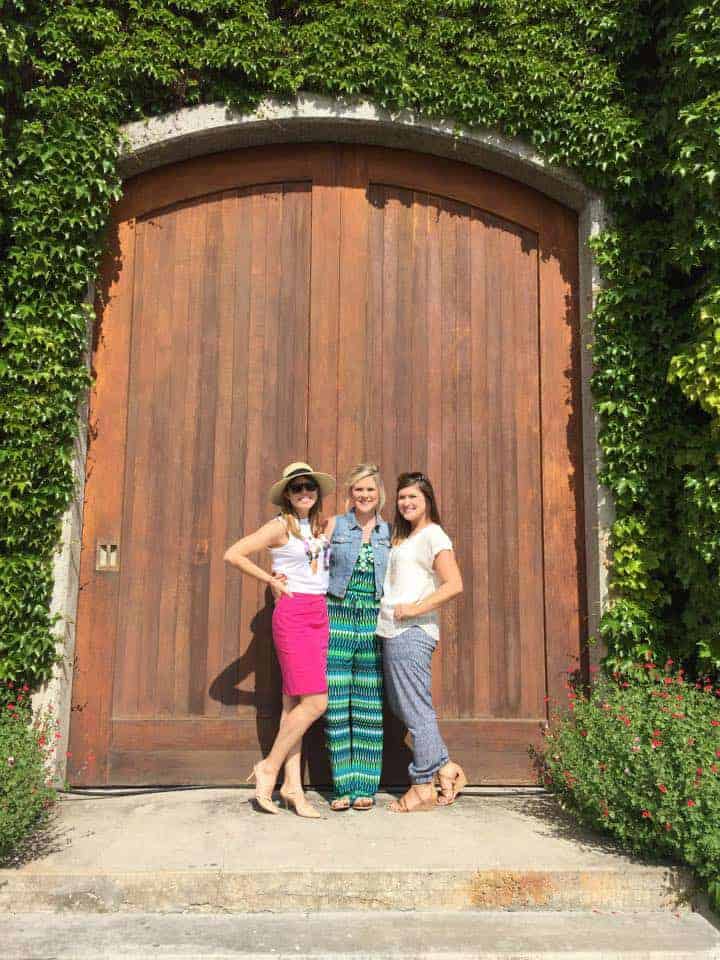 Day 1:
Did I mention that we jetted around Napa in a 12-person white van? Just oozing class every step of the way. Some people rent limos. We rented a Ford painter's van. Honestly though, quick PSA- if you are doing Napa, make sure to have a DD. Since I'd previously been to all the wineries, I didn't mind chauffeuring our group.
First stop- Clos De Val! I chose this first stop because to me, it's quintessential Napa. Good wines, beautiful tasting room, gorgeous outdoor area.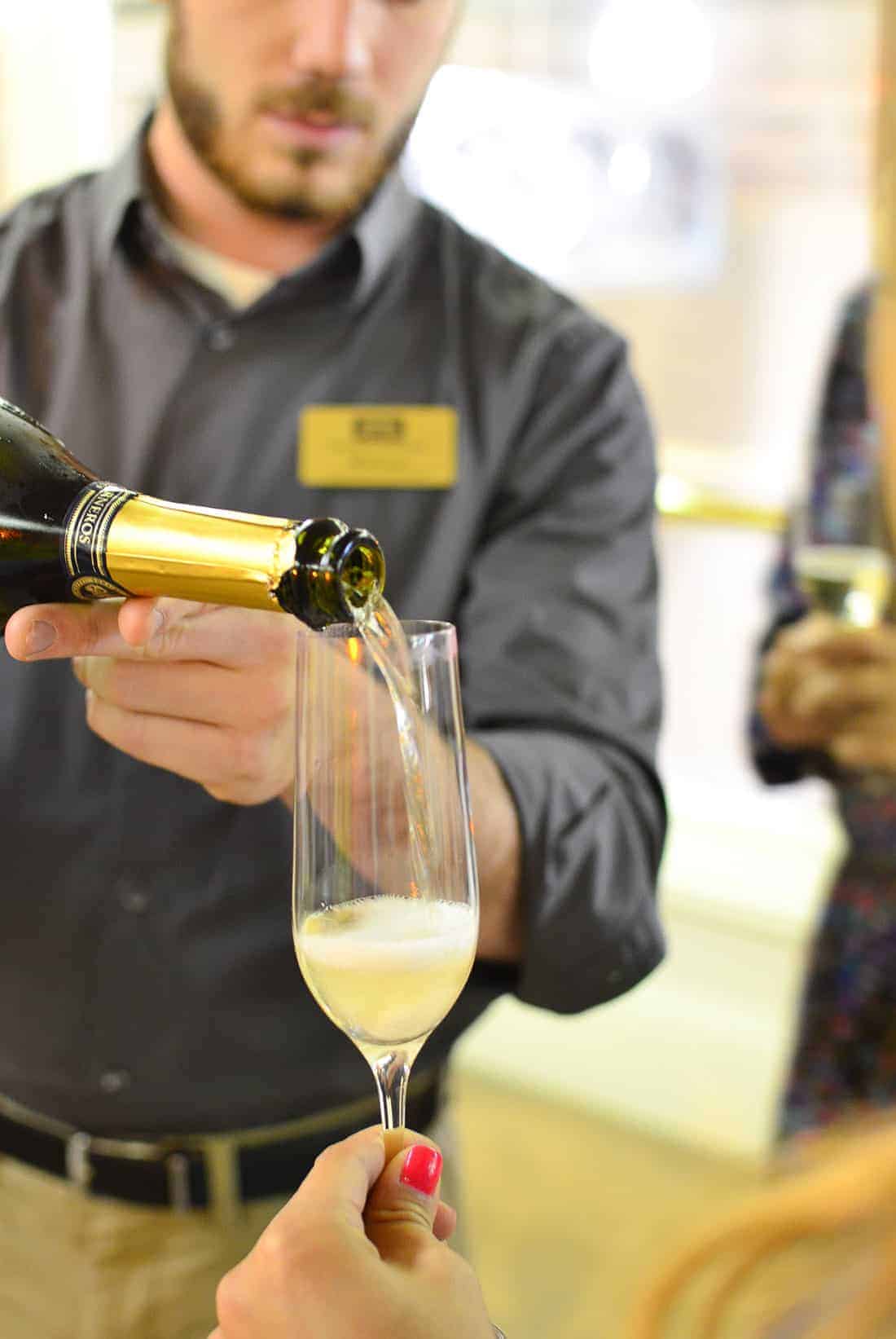 Day 2:
Ok, totally going to play favorites here. When I take visitors to Napa, there are two places I almost always hit up: Domaine Carneros and Del Dotto. We stopped at Domaine Carneros first to pretend like we were wine tasting in France —> which is exactly how it feels. An incredible Chateau (pictured above) situated on rolling hills of grape vines while sipping glass after glass of sparkling wines. Le sigh.
While it's a little more expensive, I highly recommend taking the tour along with the tasting. We learned so much about how they make sparkling wines, and I have a whole new appreciation for the detail and care that goes into it. It's not as well known but they make a Pinot that is hands-down one of my favorite wines ever. Which is saying a lot. They only sell it in their tasting room so I relish any excuse I can to stock up.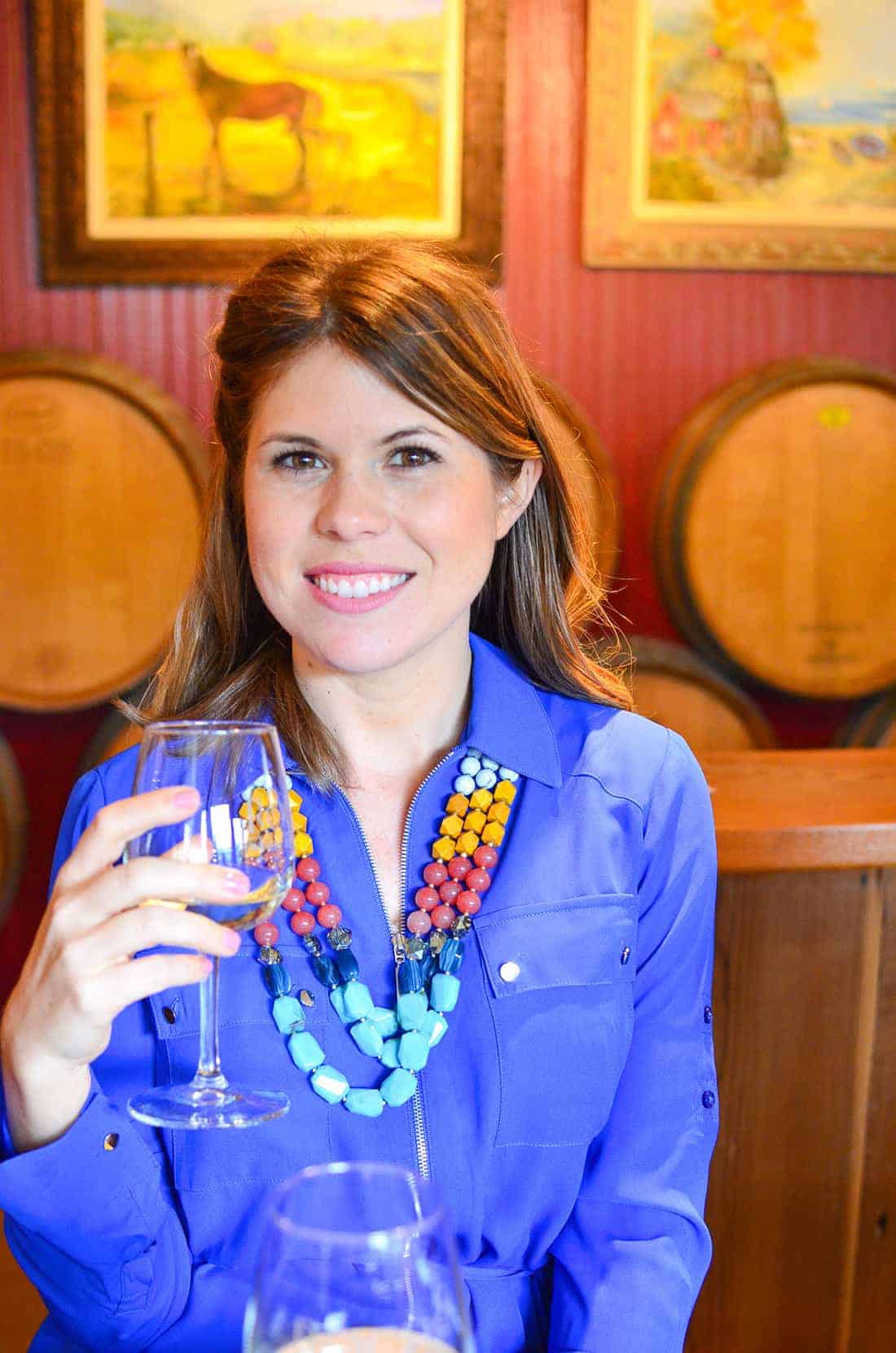 Next up, Sonoma Square. I adore all the small towns in wine country and Sonoma Square is one of my favorites. Endless rows of tasting rooms, boutiques, and food. It's like my three favorite things side by side by side. Perfect way to spend an afternoon, especially with a large group. After hitting up a few more wineries, we enjoyed a late lunch at Girl and the Fig.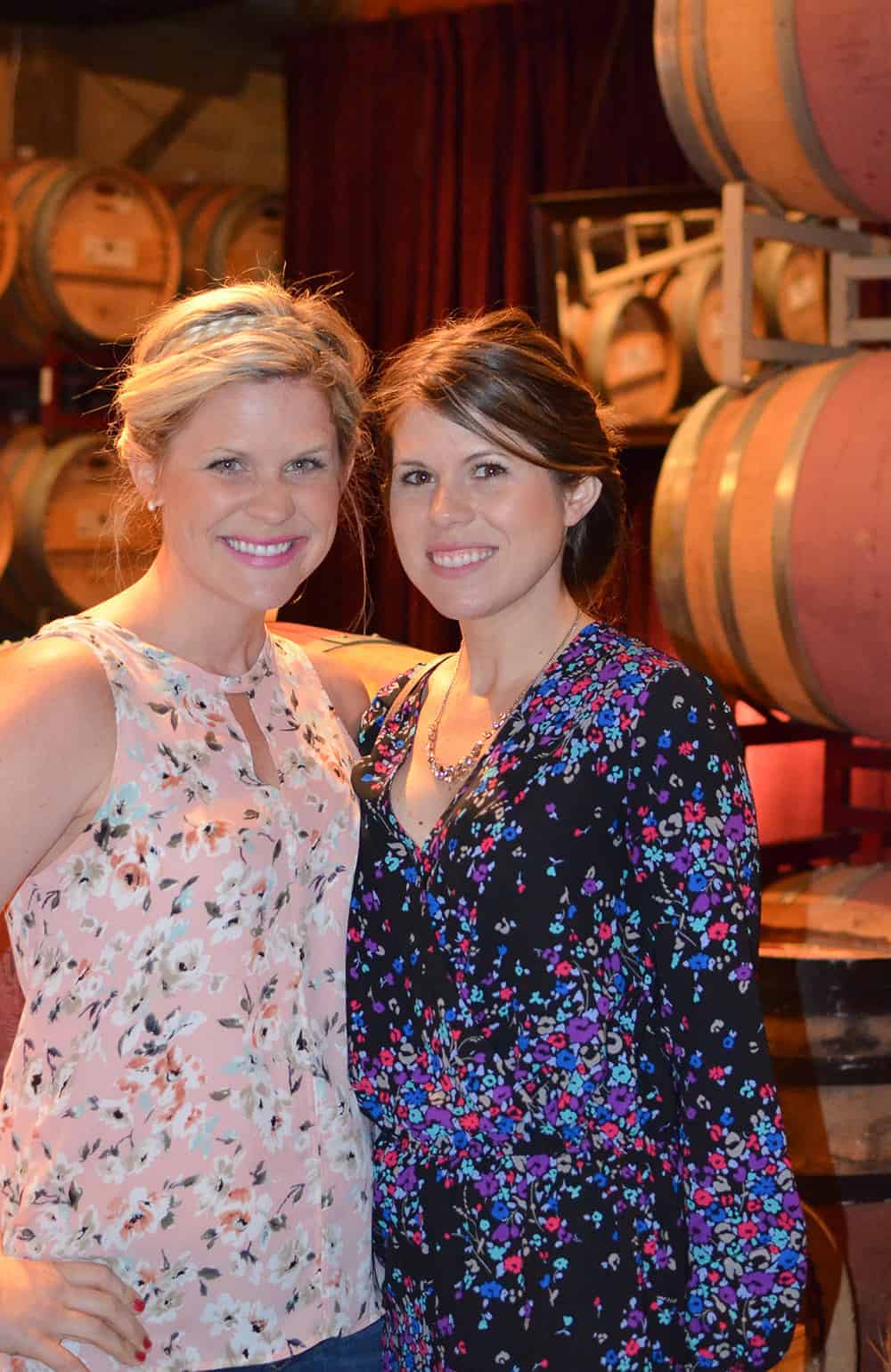 Day 3:
Time to bring out the big guns- Del Dotto winery. Ready for a killer experience? Go here. Yes, it's expensive, but it's worth every penny. Head into the wine caves to taste straight from the barrel. I've done this tour a few different times with friends and families, and I can honestly say it's one of my favorite places to take people to, even with the hefty price tag.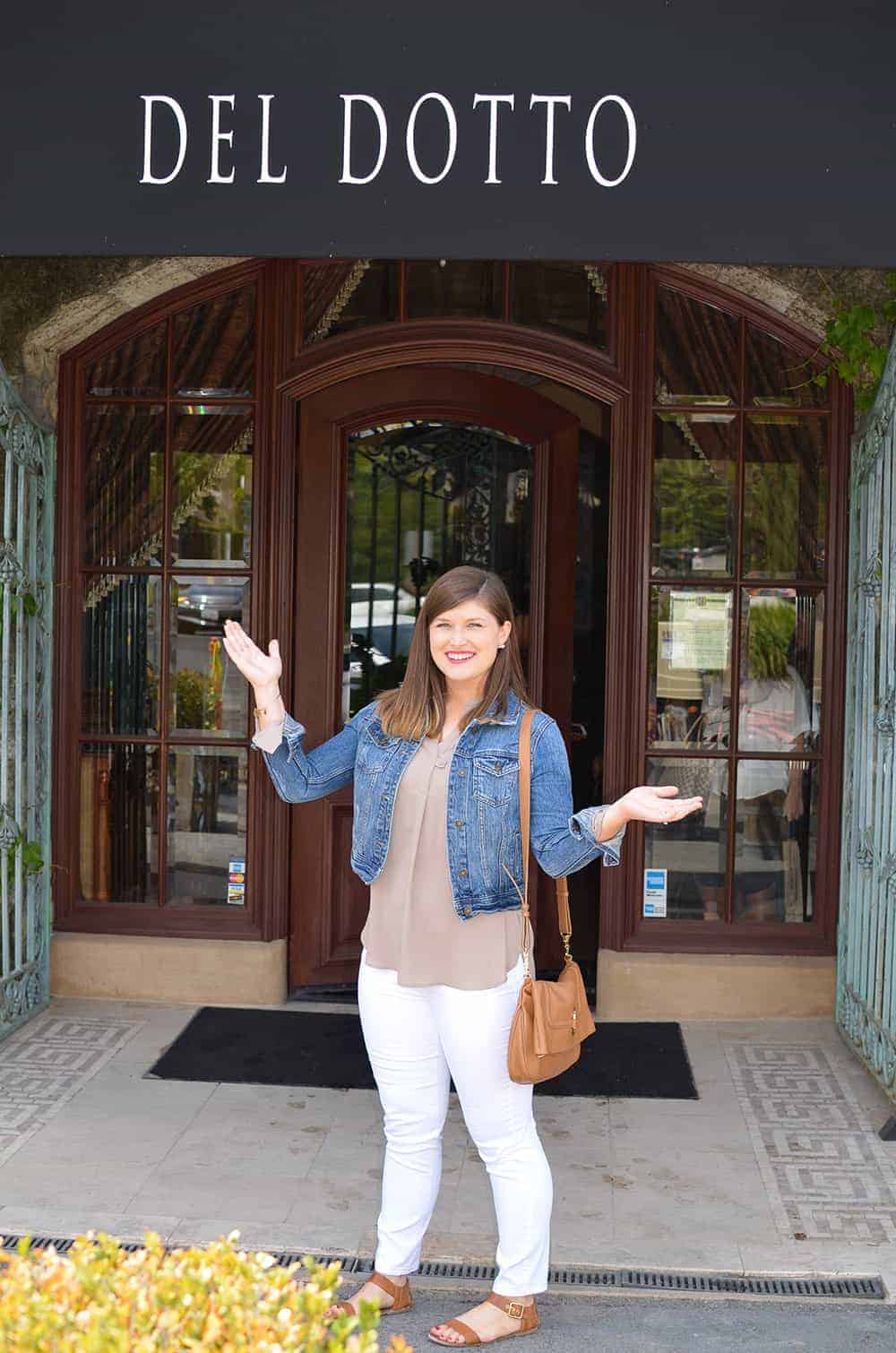 After Del Dotto, we cruised up to Yountville- home of the French Laundry and Bouchen Bakery. Like I mentioned before, I could spend all day wandering around cute, small towns and Yountville is no exception. We tasted at Jessup Winery and then headed back home to Napa for dinner at Oxbow Market.
Top 10 Things to Do in Napa Valley
1. Visit Domaine Carneros: Gorgeous Chateau that overlooks the valley and incredible wines.
2. Eat at Girl and the Fig: This is one of my favorite restaurants and I usually pair it with an afternoon of strolling through downtown Sonoma. Vegetarian options include: Salads (the fig salad minus pancetta is great), quiche, risotto,  and the farro.
3. Head to Artesa Winery. Another must-do in Napa, this visually stunning tasting room is great for #selfies and good, affordable wine.
4. Oxbow Public Market. If you like the Ferry building in SF, this is a must. Various vendors selling everything from cocktail bitters, cookbooks, organic ice cream, and bulk spices. Get the Avocado tacos from C Casa. They are everything that's right in the world.
5. Del Dotto Tours and Tasting. They have two locations: Napa and St. Helena. If you can swing it, head up to the St. Helena location, mostly for the gorgeous grounds. I've done both locations and the tour is the same, but the picturesque background is in St. Helena. Either way, you will be treated to some of the best wines in the valley with very, very heavy pours.
6. Jarvis Winery. Sure, there are a lot of wineries in the valley, but I tend to choose places that are visually stunning as well. With visitors, I want there to be an experience along with great wines. Jarvis winery is this: the winery is built in the side of a hill in circular series of cone shaped rooms.
7. Take a tour- either by bus, limo or bike. While I played tour guide on this trip, getting out of the car and into a tour is a really fun way to let go, relax and let be. Most of the tour companies can plan the day for you based on the types of wines you like.  They'll make appointments for private tasting or tours, or you can create your own plan for the day and tell them where you want to go. We've also rented bikes in Healdsburg and biked from winery to winery. So much fun with a little exercise to boot.
8. Drive (or bike!) the Silverado Trail. We ended up renting this house off the trail and found it to be the perfect home base location. This small highway winds up the valley; the perfect place to explore wineries. It's much prettier and less busy than Highway 29 and there are many less popular, and therefore less crowded, wineries to find.
9. Tired of wine? Taste Olive Oil. The mediterranean-like climate that makes grape growing ideal is also perfect for olives. And really, if there's one thing I want with my red wine- it's a baguette and olive oil. Visit Round Pond for an olive oil tour and tasting.
10. Walk it off! Take the Napa Art Walk. Walk the streets of downtown Napa and see the sculptures, a fun outdoor display of Northern California artists that changes every 18 months.
Plus a zillion other thing. I know I took a little liberty in adding things that are in wine country and not just Napa, but really, once you're there- you're there. So explore a little, it's worth it.
Now for the endless photos…