Salted Caramel Hippie Bars! A vegan, gluten-free and naturally sweetened rice crispie treat!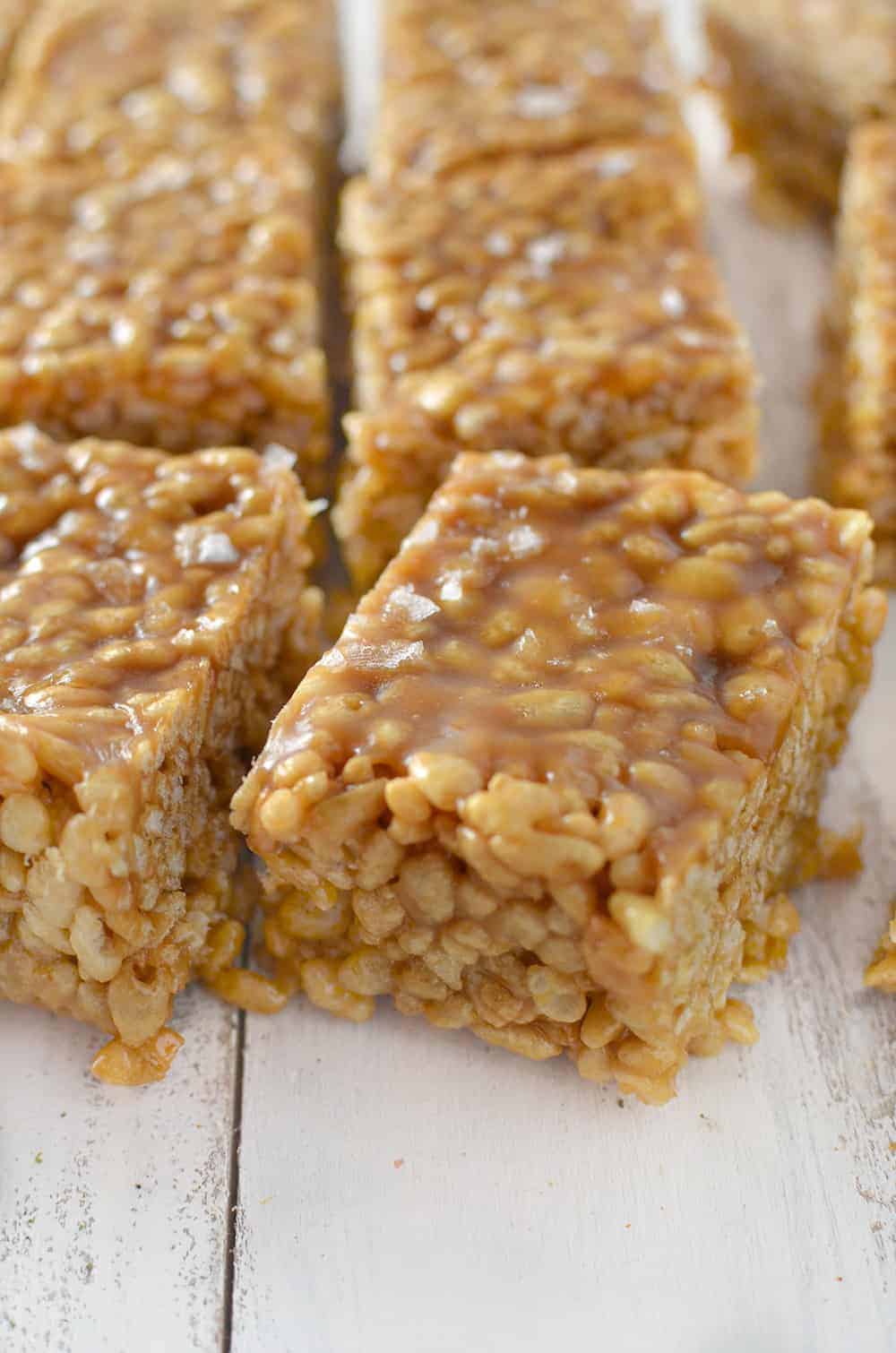 I don't even want to remember a time without Google.
Of course, I do remember a time where the internet was only accessible by stockpiling AOL CD's and my sole-purpose for signing on was AIM chat or sending a zillion chain emails to my entire address book (um, 4 of my best friends).
But, now? I must google a hundred times a day. I don't even try to think about the answer first, google will tell me in less than 10 seconds. It's fascinating how easy is it to access information, both the important and utterly ridiculous. I had this same conversation the other day with my grandmother, reminiscing on how the internet has forever changed the way we consume food. Before the million+ blogs and recipe search catalogs, there were cookbooks, magazines, and the weekly food column in the Sunday newspaper. Of course, those things are still around today (❤️ my cookbook collection) but you don't have to own any of those items to find enough new and exciting recipes to last a lifetime.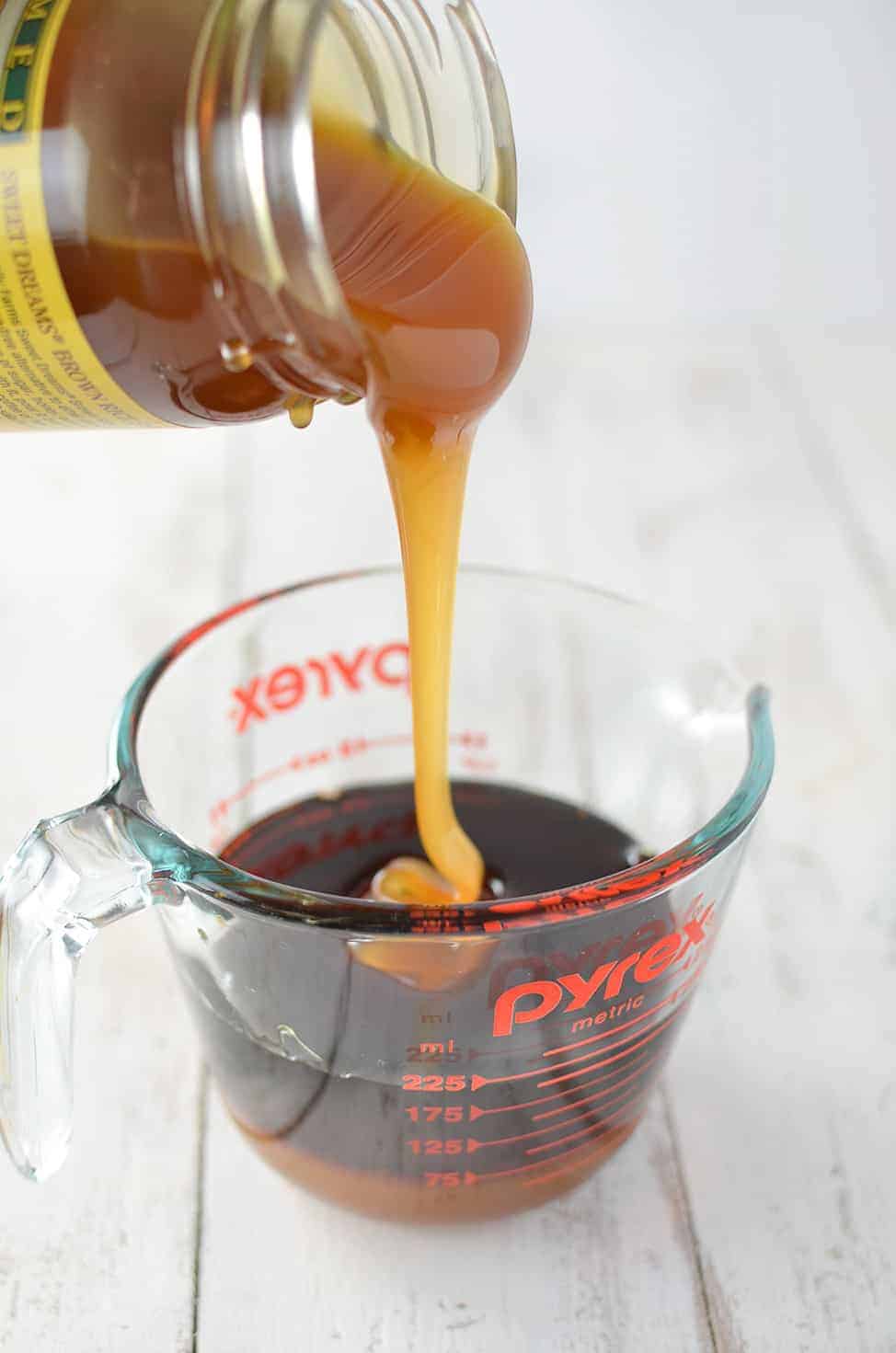 So, it was on a recent I-don't-want-to-work, I'll-just-google rabbit hole search that I found these Chocolate Hippie Bars. Be still my procrastinating heart.
Chocolate – Marshmallows = Dessert!? Internet, I love you. Thank you for existing so I could find these babies. It's everything I want in a dessert. Naturally sweetened chocolate mix, crispy cereal, and a ganache topping. I've made them at least six times of the past year and they are a hit every time.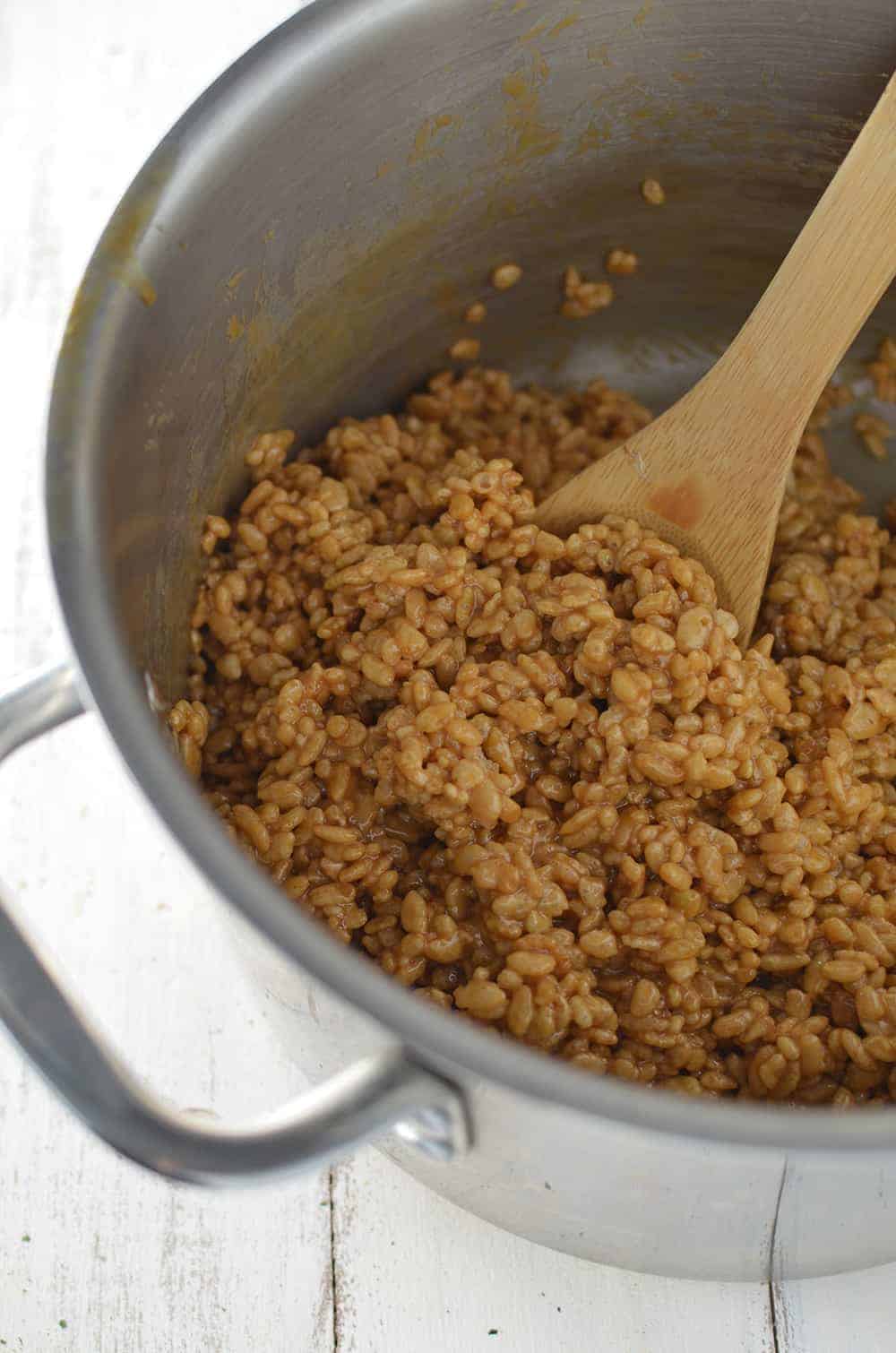 But then I changed it! To a version that is just as delicious, but with salted caramel! Yes, it's as good as it sounds.
I've been on a salted caramel kick for a while now. It all started back in Sacramento when I was introduced to salted caramel gelato (!!) and things just went downhill from there. I think it's like the grown up version of pretzels in ice cream, weird at first, then suddenly the best thing you've ever eaten.
Flaky sea salt and sticky, sweet caramel don't disappoint in these hippie bars. Sure, they're vegan, gluten-free and naturally sweetened, but they aren't virtuous. Just a better version of what a Rice Krispie Treat should be. It's the adult version of kid food, and I'm loving every bite.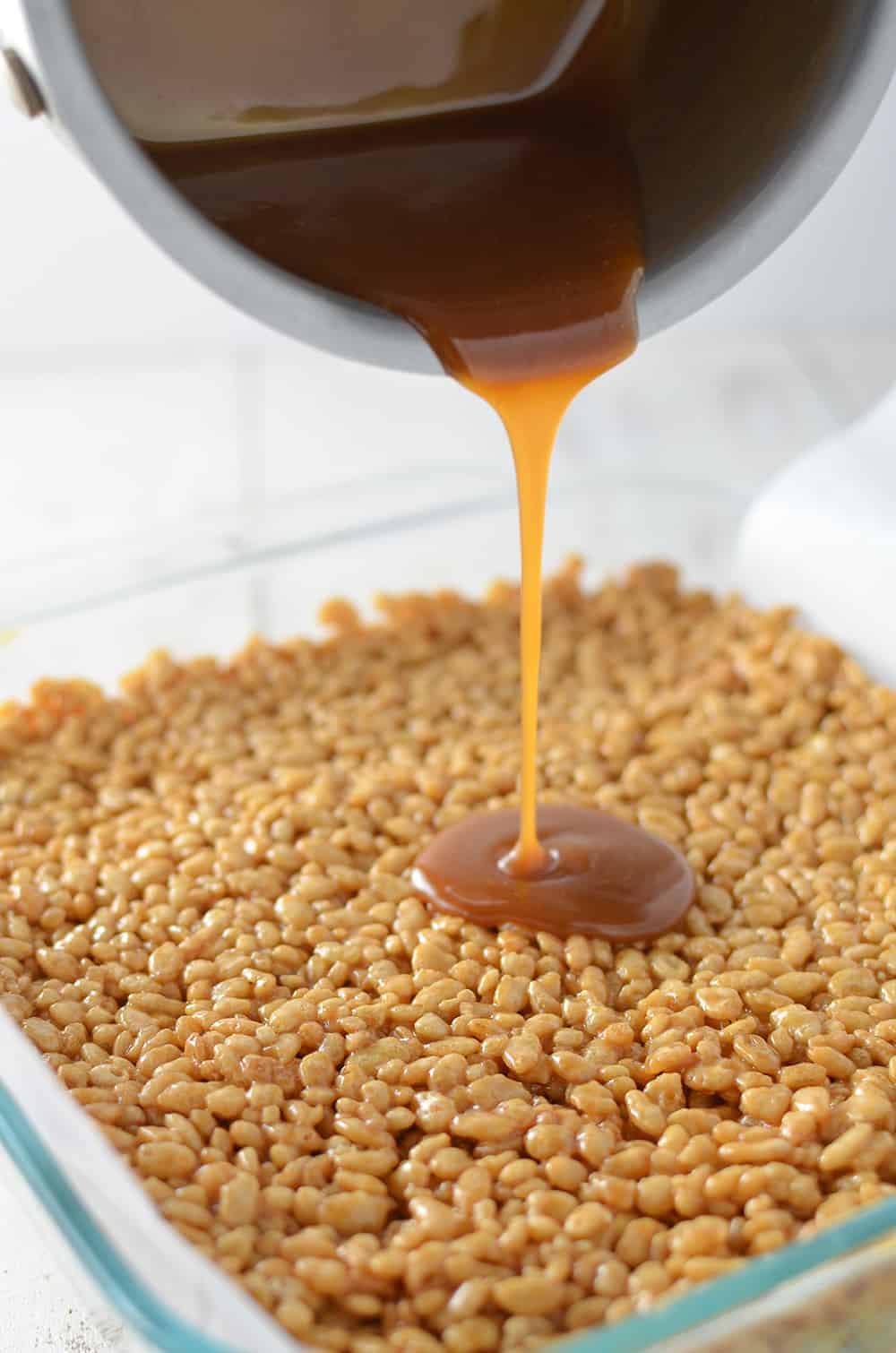 You'll probably have to make a stop at Whole Foods (or Amazon pantry) to grab a few of the ingredients as brown-rice syrup isn't mainstream just yet. It's a little more mellow than honey or maple syrup, sweet but not overpowering.
The original recipe says you can swap in corn syrup or golden syrup in it's place, but I kinda feel like the defeats the purpose of making these hippie bars. Yeah, I want a marshmallow-less bar, but I don't want to swap in corn syrup, ya know?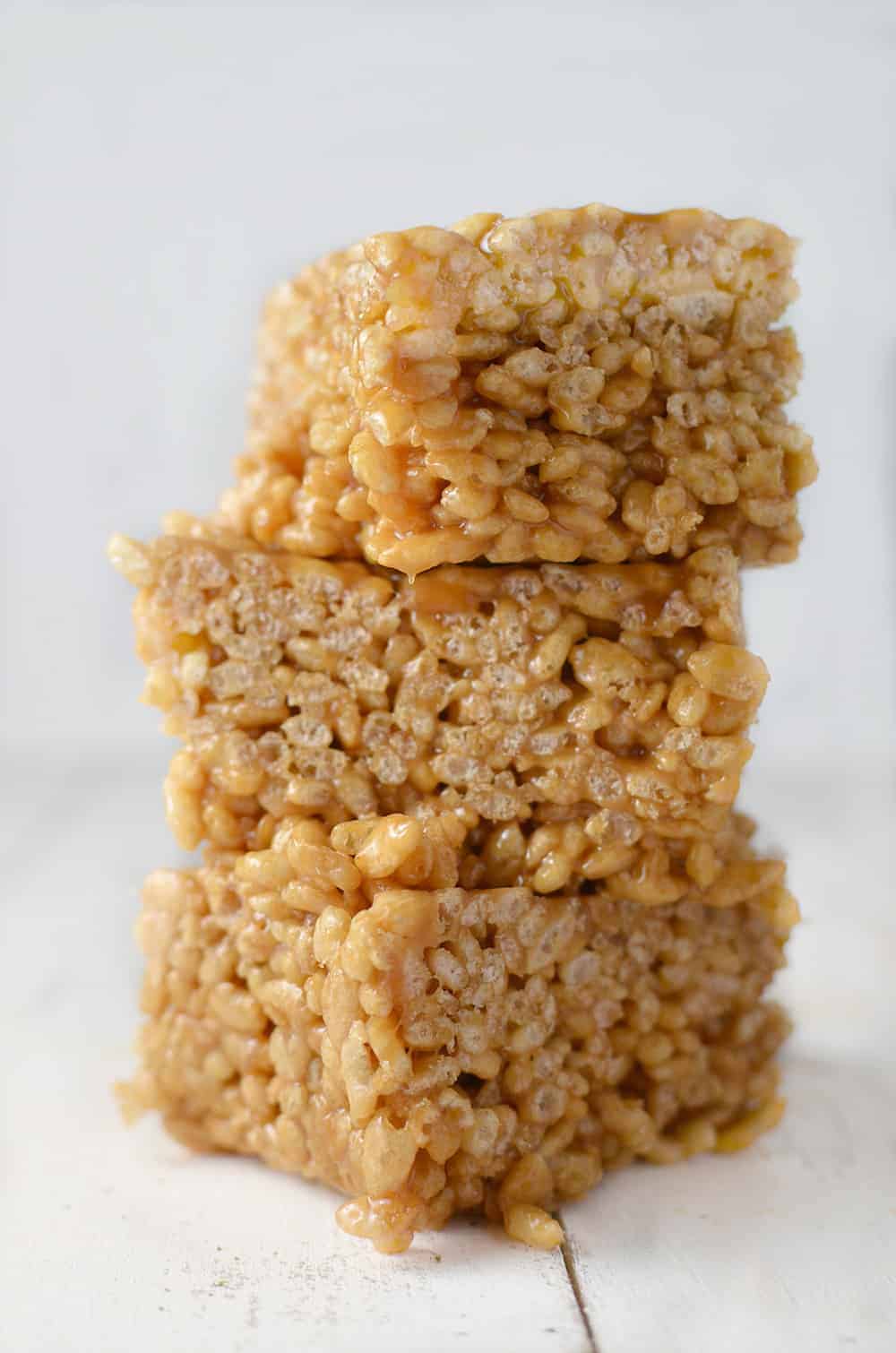 Essentially, you are making two caramel sauces. The first to coat the crispy cereal with (brownie points if you use brown rice cereal- Barbara makes the best) and a second to top the bars with.
The hardest part of making these bars is waiting for them to cool long enough to cut! BL and I looked like pathetic little dogs, peering over the glass container, doing a few poke tests, just waiting to take a bite. Let them set. It's hard, but it's worth it. If they get too warm, they will turn into sticky, cereal clumps. Delicious, but no. After you enjoy a few, stick them in the fridge to stay hard. I loved them right out of the pan but BL swears they taste better the longer they sit in the pan.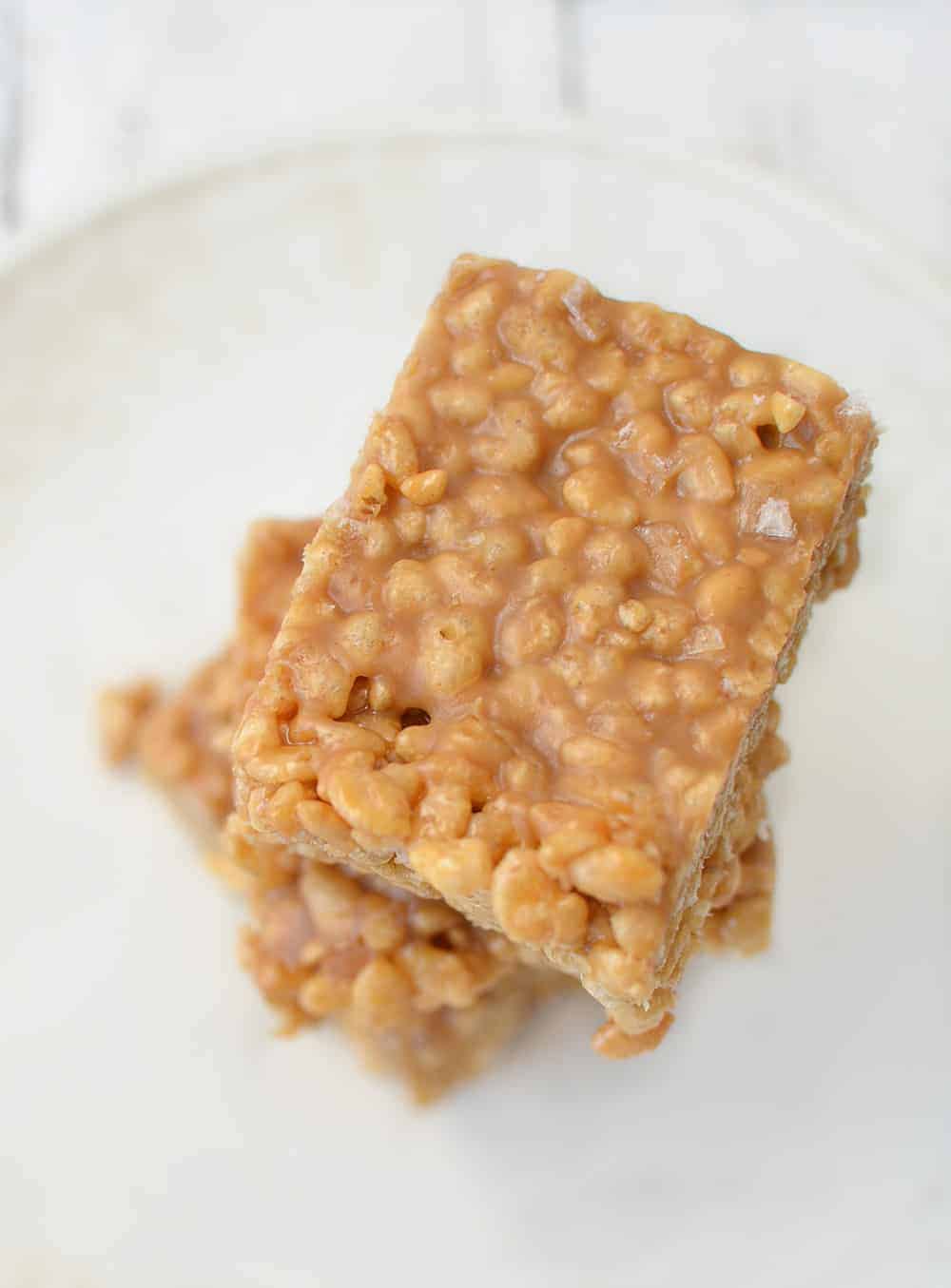 If you try this recipe, let me know! Leave a comment, rate it, and tag your Instagram photos with #delishknowledge . I absolutely love seeing your creations. Happy cooking! 
Print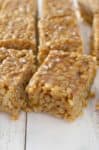 Vegan Salted Caramel Hippie Bars
Author:

Prep Time:

15 minutes

Total Time:

15 minutes

Yield:

16

squares

1

x
---
Description
Salted Caramel Hippie Bars! A vegan, gluten-free and naturally sweetened rice crispie treat! You HAVE to try these, perfect for adults and kids!
---
Scale
Ingredients
1/2 cup

100% pure maple syrup

1/2 cup

brown rice syrup

1/2 cup

creamy peanut butter

3 tablespoon

s coconut oil, melted

1/4 teaspoon

sea salt
6-7 cups rice cereal (regular or brown rice)

Salted Caramel Topping

2 tablespoon

s coconut oil

1/4 cup

100% pure maple syrup

1 tablespoon

peanut butter

1/2 teaspoon

flaked sea salt (Maldon)
---
Instructions
Line an 8×8 glass container with parchment or wax paper
Place the 1/2 cup maple syrup and brown rice syrup in a medium sauce pan over medium heat. Bring to a gentle boil, stirring often, taking care not to burn. Cook for 4-5 minutes, until reduced by almost 1/3-1/2.
Whisk in the peanut butter, coconut oil and salt and cook until smooth.
Add the rice cereal, 1 cup at a time, until mixture clumps together and liquid is absorbed.
Press the cereal into the prepared glass container and press down in an even layer.
In a separate small sauce pan, whisk together the coconut oil, maple syrup and peanut butter over medium heat. Cook for 8-10 minutes until thick and reduced by almost half. Pour on the hippie treats and using an offset spatula, spread to an even layer. Sprinkle with sea salt.
Let sit for at least 3-4 hours until hard. These get even better the next day!
---