Ironically, one of my favorite posts from last year was my 14 for 2014. A last minute share of my favorite memories from the previous year as well as 14 goals and items I was looking forward to in 2014.
I can sum up the previous year in one word: new. From marriage to new business endeavors, my personal and professional life was full of new doors, momentous opportunities and challenges.
If there's one thing I know for certain, it's that I relish the opportunity to reflect, refocus and move on —> I'm the weirdo who loves goal setting. Few things excite me more than dreaming for the possible and impossible, and making sure I'm doing what I can to get there. Some of my goals are every-day ones, like trying to be more present. Others are much larger, like working towards writing my first book. Whether I achieve them or not isn't the point; it's that I make the effort to try.
Because, as my favorite mantra goes, if you're not growing, you're dying.
MY LATEST VIDEOS
In the spirit of another year gone by, I spent the flight home from Jamaica focusing on my favorite moments from 2014 while also forging ahead with plans for 2015. If you haven't done so yet, I invite you to take a few moments and write down what you are most looking forward to in 2015. If you feel comfortable, I would love for you to share what you are most looking forward to in the comments below! Studies show when you see your goals on a continual basis, you are more likely to achieve them. Here's mine.
15 excitements & goals for 2015:
1. Celebrate our 1 year anniversary. By far the highlight of 2014 was finally being able to say 'I do' to my forever partner in crime, BL. It's been 5 years and 16 months, and I still ain't over you. While we don't have any specific plans yet, I am excited to celebrate the first of hopefully many more.
2. Finding my own workout schedule. After more than a decade of teaching group exercise classes, I've taken a step back to be on a sub-only list. It took a lot of soul searching to make this decision but as my plate gets fuller, I've realized it's OK to let things go. The benefit of stopping a regular teaching schedule is finally being able to schedule my own workouts. I'm currently focused on yoga and running.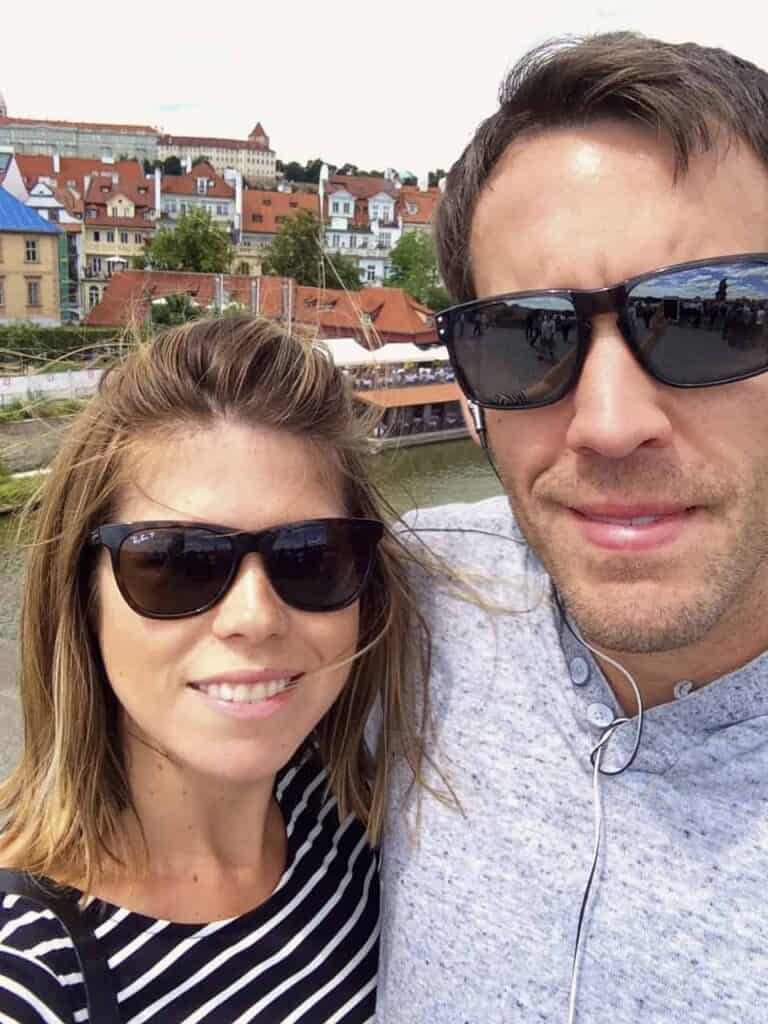 3. New Zealand. We've been saying- and saving- for months that we want to go to New Zealand. One last hurrah before we start expanding our own family. I am ecstatic over the idea of rafting through glow-worm caves, drinking lots of wine, and ending on the beaches of Cooks Island.
4. Meditate. I hate meditating. Hate it. But I know my life looks different when I take the time to meditate, even if it's just for 5 minutes a day. Sitting still, closing my eyes, and focusing on the present is hard. But, I'm trying. I won't pretend that I meditate every day, but I'm working to make it part of my regular schedule.
5. Girls weekend in Napa. My baby sister is getting married this September, and we are celebrating with a girls' trip to Napa in the spring. Besides getting to spend a few days with my family and long-time friends, I'm excited to spend more time exploring my own backyard.
6. Turn 30. In a few months, I'll be leaving my 20s and entering my 30s. I'm actually really excited to turn 30. I feel like I've finally gotten a hold on my career and my why. While I wouldn't change a thing about my 20s, I can't wait to see what the next decade has in store.
7. Donate. Turning 30 also makes me consider where my money is going. In previous years, I donated to multiple worthy causes, but few with real impact. While it's overwhelming to decide how to prioritize my giving, I've made a list of two charities that I want to focus most of my giving on.
8. Utah. While we haven't booked anything yet, I'm dreaming of turning 30 in Utah. Ever since those Mighty 5 commercials aired last year, I've been itching to hike the national parks and camp under the stars.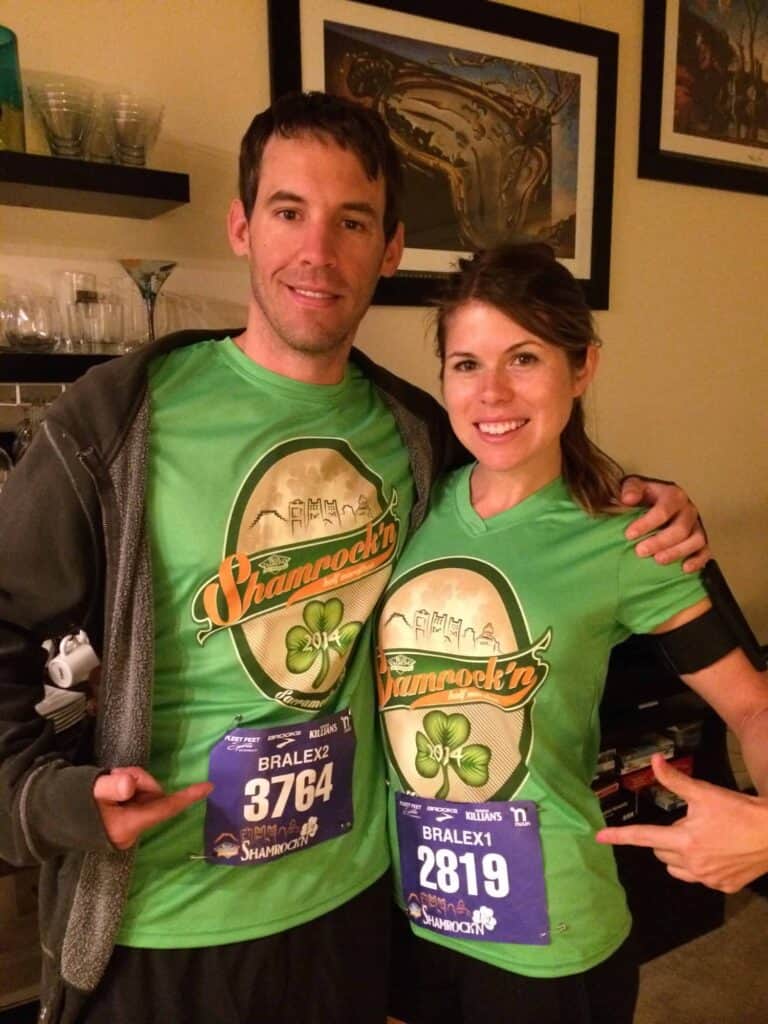 9. Run a marathon with BL. Actually putting this out there. Secretly, we've been taking about this one for years. Years. But somehow I've always found an excuse to put it off another year. I want 2015 to be the year we cross this off the bucket list.
10. Meet Cameron.  Since freshman year of college, my best friend Jill and I have been like sisters. Even though we haven't lived in the same state in over eight years, we make a point to get together at least every year. I am counting down the days until I head to Philly next month to visit her and meet her new baby, Cameron.
11. 30 days of Yoga I signed up for a 30-day yoga challenge in January to start the year on a different note. I kinda hate the idea that I'm being 'watched' to see if I show up to the studio for 30 days, but my type-A personality also loves the routine and commitment that these challenges allow for.
12. Weeknight Dinners As a mostly food-blogger and full-time dietitian, you would think I would have this one down. Friends, I don't. Weeknight dinners are usually leftovers from Sunday, take-out, or quick mashes of whatever I can heat up in less than 10 minutes. Besides the nutritional benefit, weeknight dinners allow for BL and I to unwind and connect. This one is less about food and more about us time.
13. Get serious about my business. Even though I've been blogging since 2010, 2014 was the first year I considered myself an actual blogger. What started off as a place to quickly post recipes has turned into an almost full-time job. I need to work on a doable plan that allows me to balance my current job, my private practice, and DK.
14. Gratitude. Ever since my "no complaining" challenge last year, I've tried to become more aware of how thankful I am for the little things. It's easy to celebrate the big things without focusing so much on the daily moments. I was gifted a gratitude journal for Christmas and am challenging myself to write down at least 1-2 things I am grateful for every day.
15. Yoga Training While I've taught various forms of yoga over the past decade, I have signed up to go through a traditional teacher training this spring. I'm not sure what I expect the outcome of this to be, but I'm excited to go through a the process and deepen my understanding of yoga.
YOUR turn! What are you looking forward to most in 2015?