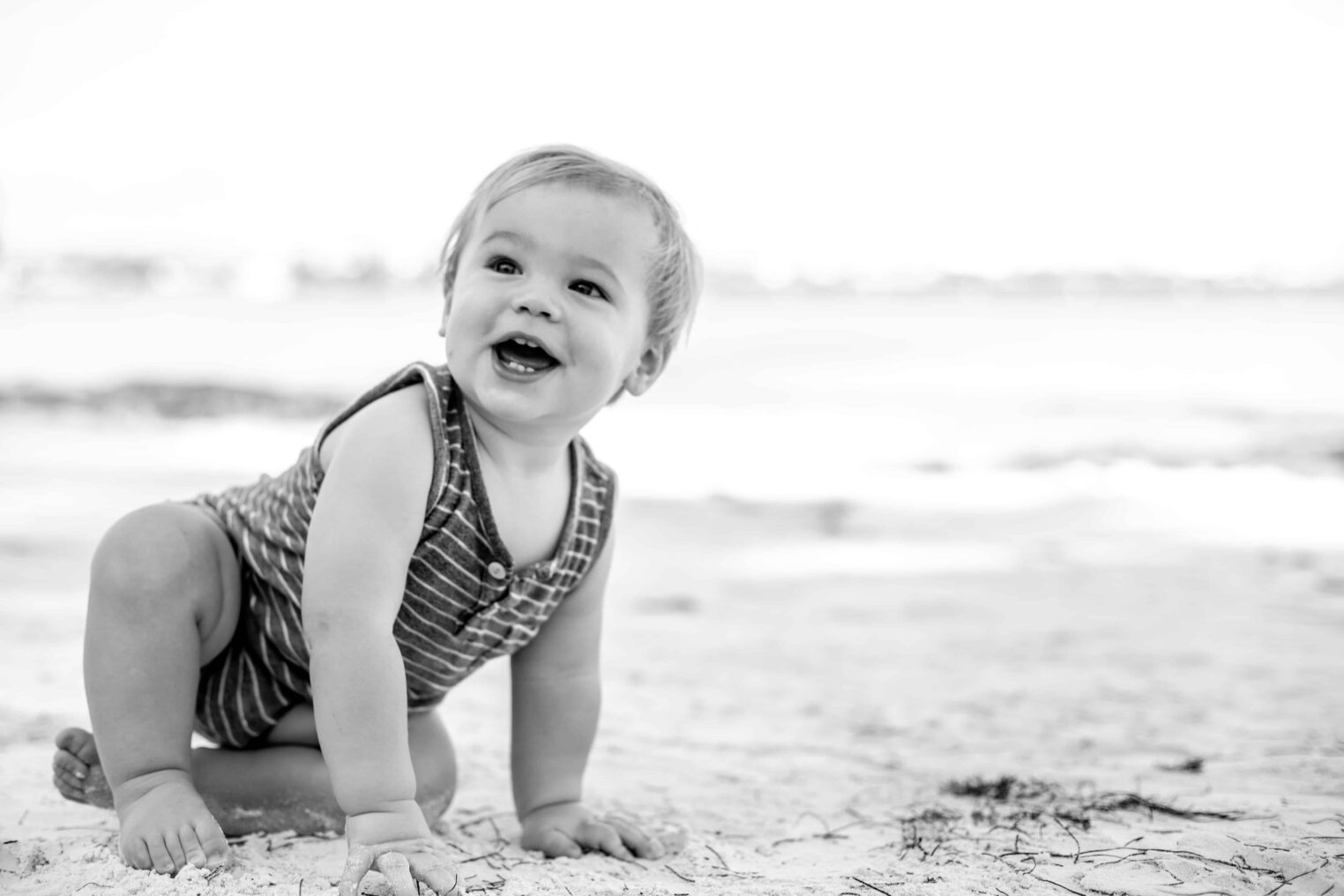 Oh man. Are we here already? It seems surreal that time can actually pass this quickly. One moment I was on my way to the hospital and in the blink of an eye, I'm running around with my toddler. He is my constant reminder of how fast this life really moves and how precious even frustrating moments can be.
I started this list back in 2014, which seems like an entire lifetime ago. Life moves fast and it also moves slow. In 2014 we were still living in California, I was working full-time as a Wellness Director for a university and BL and I were busy planning our wedding for that Spring.
Now we are parents to a very sweet little boy, living in a very old house in St. Louis and I've somehow managed to find full-time work through this space. If you would have told me back in 2014 that we would be here well, I don't know if I would have believed you. I mean, moving to the Midwest!?Certainly I didn't see that for myself. 😏
What do we call this? It's not a list of resolutions, it's not a list of goals but both of those show up. It's been my way to publicly look forward to the next year, yet also a place to reflect on what is working and what isn't.
MY LATEST VIDEOS
I actually debated sharing this one this year, but since I usually get several responses back with your own lists, I decided that we should do this again together. Here we go- 19 for 2019.
1. Transition to electronic calendars
I am sorta-kinda a millennial. I'm in that weird space of being born in the early 80's, but really don't identify with most things we consider to be millennial.
See also: I currently have a backpack filled with 3 different journals/planners. One is for ideas, one is for my editorial calendar and one is pretty and has stickers and I like it. All of this makes for a very unorganized but organized person and this past year I've forgotten about a handful of meetings simply because I didn't record them correctly.
I've been dragging my feet on transitioning my calendar to an electronic one, but considering that my office space can change from day to day, it's becoming harder to be grounded simply by my paper trackers. This may seem like a silly one, but for fellow paper planner obsessors, you get how big this is.
2. Get a dedicated office space
I work out of my home, I work out of coffee shops (Hi Colleen's!) and I work out of a coworking space. All of these serve their purpose but it also means that I'm always on the move.
A few weeks ago, I was offered an office space in my ideal location and I've decided to go for it. I'm always a bit hesitant on adding to my fixed business expenses, but this feels like the right time to have a space that's just mine.
A place I can set my things, have access to early mornings and late nights and also see clients out of. I'm excited.
3. Spend one day a week with Vander
Vander starts school next week and ohhhhh my goodness, I'm already crying. We were fortunate enough to have a nanny help us for the past year and while that experience has been incredible and wonderful, I know it's time for Van to transition to a more social environment.
He's become such an active explorer over the past month or two and I'm excited to see him be introduced to other babes, more structure and age-appropriate curriculum. However, because I am lucky enough to be able to dictate my own schedule, I've decided to keep the part time thing going. I'll be working Monday-Thursday and have my Fridays off to spend with Van.
4. Surrender to the Small Stuff.
What are the first few lines of the serenity prayer? Give me the strength to accept the things I cannot change?
This idea started when I noticed that I was complaining about the weather to probably the third person that particular morning and it just felt like a lot of unnecessary complaining. Especially around things that I have zero control over.
Not complaining about the weather is a small act in surrendering to the small stuff. The everyday things might still bother me, but I want to be better about accepting things that I cannot change.
5. Really exciting new projects!
Things are going to get so fun around here! I can't share too much yet, but I just accepted a really amazing project this Spring that is exciting me to my bones.
Owning your own business is sometimes (often) super scary. Especially for mostly risk-adverse individuals like myself. There are benefits and there are also really low and terrifying points. I'm riding the high right now and can't wait to share more details on this new venture.
6. Be more forgiving with myself
Are you noticing a theme here? Being a mother has made me realize that I cannot  👏 do 👏it 👏 all and that is OK.
Some things won't get done and I'm learning to accept that more and more. I love the phrase: I can do it anything, but I cannot do it all. This might be my #1 focus for 2019. Do the things I can with intent and purpose and let go of things that don't serve me.
That also looks like forgiveness when my plate gets too full and I have to say no. Even to things I really want to say yes to. I was raised as a people-pleaser and saying no to things still feels scary and uncomfortable sometimes.
I'm a work in progress on this; I've become more comfortable over the years passing on things, but there's always that twinge of guilt when things pass you buy and you're not sure if no was the right answer. But then I think about #3 and #18 and I know that those things cannot happen if I'm stretched too thin.
Brene Brown (💖) says you can't give your children what you don't have and that phrase sticks with me so much. In order for me to teach Vander that it's OK to fail and that mistakes are part of growing and learning, I've got to be there with myself first.
7. Transition more work time to PBJs
Did you know I started a new company this year? Plant-Based Juniors miiiiight be one of my most-favorite things I've ever done.
You might have heard the saying, create what you want to read/listen to/watch (fill in the blank)? Well, that's how I feel about PBJ's. My friend and fellow RD Whitney English and I created PBJ's because we wanted it! We wanted an evidence-based space around raising predominately plant-based babes and couldn't find it. So, we created it.
Like I've already mentioned a few times, I can't show up to everything 100% all of the time. That means scaling back on some things and showing up more to things I'm really excited about, like Plant-Based Juniors.
I'd love it if you signed up for our mailing list! We are rolling out a new product this spring and it's going to be awesome. If you are a mom-to-be or a mom to little babes (or know someone who is!) then make sure to follow along in our community.
8. Be an advocate
I was in an exercise class a few weeks ago with an instructor who would not let the Thanksgiving guilt go. Every few minutes, she reminded us about the binging we'd likely done the week before and how we needed to sweat out the mashed potatoes, gravy, pie…. you get it.
I realize that she likely thought she was being motivating but it came off completely tone deaf and annoying to me. We shouldn't exercise because we feel shame, we should exercise because it makes us feel good. And, this message is further perpetuated with fitness instructors who just don't get it.
Anyways, I left the class annoyed but didn't speak up to the instructor and let her know my thoughts. Who cares? I thought, I'll just avoid her class next time.
But then! I was telling a fellow RD this story and her response knocked me back. You should have said something, she said. You know the pain that your clients would have felt if they were in that class. and You also are strong enough to talk about these things without getting too emotional or personal, without shaming or embarrassing the instructor. 
Yes! Duh. I always talk about the responsibility of raising a son and how I want to teach him to be an advocate for others but I wasn't always doing this myself. It's a small example, but it made me realize that there are times I can use my voice and I don't. Trying to be better.
9. Get dressed every day
This sounds so ridiculous, but hear me out. If I don't have any in-person clients or meetings, my day might go something like this: cuddle in bed with Vander until I make my way to an exercise class, head to the office, come home to play with Van, make dinner, bedtime routine, so exhausted that I crash on the couch before crawling into bed. And then repeat.
Getting dressed in actual clothes and not gym clothes all day makes me more productive; almost like a reset button. It also prevents me from going 2-3 days in a row in nothing but leggings. Which happens very, very often.
Fellow work-from-home people know what I'm talking about and everyone else is completely grossed out. I get it.
10. Girls trip!
I was lucky enough to meet my soul mate women/BFF's Freshman year of college and 4 kids and 15+ years later, we are still amazing friends. Even if we live in completely different parts of the country and (hopefully!) see each other once a year.
We managed to head to Miami this December to reunite and it was so, so fun. It was also a nice reminder that I spend a lot of my travel energy/finances on my family and not a lot on seeing my friends. So! I'm already planning a trip to the East Coast this summer with us and our babes. These kind of trips feed my soul.
11. Fixer Upper
We decided this fall to move to a bigger home and am fairly certain we've seen at least 25 homes in the process since then. However, we don't just want a bigger home- we want a fixer upper!
We live in the older part of St. Louis and love the charm that these hundred+ year old home contain. However, they also have weird and funky layouts and were not meant for 2019 comforts. So, our dream is to buy a new one that we can expand into.
We did this on a much smaller scale in our current home and have both really enjoyed the creative process of tearing down and rebuilding.
11. Speaking
This year I dove in head first to speaking at national conferences and, spoiler alert, I love it! Professionally and personally, I really enjoy presenting and aim to continue to push myself to do more each year.
This year, I'm lined up to speak at a few state conferences and am crossing my fingers that my proposals get picked up for the Fall conference circuit.
12. Our expanding family
Um, no. This isn't a pregnancy announcement. But, since I'm quickly rounding the geriatric pregnancy window, it's something that's been on my mind.
We've been going back and forth on what our family looks like, though I know it will involve another child. I'm not certain if that will be a biological child or a world child, but I want to experience motherhood again and I really want to give Van the gift of a sibling.
13. Take a solo trip with BL!
I'm not that great of a wife, to be honest. I sometimes forget about BL's needs and focus more on Vander's. That's to be expected in the first few years of being new parents, right?
But, our family started as just BL and I and I know that the best thing I can do for Vander is have a strong and healthy marriage. It's actually the reason that BL convinced me to go to Patagonia. After initially agreeing to go, I tried to get out of the trip a hundred different ways, terrified of leaving Van for too long.
He's right though. Having time to ourselves without our babe is a good thing. We're planning an anniversary trip this summer and I'm looking forward to another block of time to just focus on us.
14. Reduce my Amazon Prime usage
I hate everything that expedited shipping stands for and yet, I click the "free shipping" box more often than not. I don't need that book in 48 hours and yes, it's OK for my items to wait and ship together.
We have a business prime account with my entire family, but I'm actively trying to use it less. That might mean stopping by the store on the way home to have an human interaction (and keep my money local) and reduce the environmental costs of shipping.
To help, I've been keeping a list on my phone of things we "need" and then placing an order once that list becomes large enough. It's prevented me from ordering things every few days and allows me to be more accountable. Which brings me to #15:
15. Be more financially organized
Ironically, this is one of my biggest challenges as a very small business. Keeping track of money in and out… yikes! I unofficially hired BL as my CFO this summer, mostly for someone to keep me/us accountable of tracking payments and being responsible to taxes.
I dread reconciling my finances every month but am committed to being more organized about my business, especially as it continues to grow.
16. Be more conscious about screen time
Let me tell you what research has freaked me out: the connection between screen time and anxiety/depression, especially in kids.
Ah. I know it's hard to be a parent no matter what time you live in, but it feels harder with all of the tech changes that are happening faster than we can understand the consequences. As my business is online, I'm on my phone more often that I would like.
However, my goal has been to try and be off my phone/computer as much as possible when I'm home. It's also the reason why I am getting a dedicated office space and working hard on #18. BL and I have tried to put our phones away when we walk in the house and ignore them as much as we can, at least while Van is around. It's not always easy and it's not always done, but it's a try.
18. Throw the word balance out the window
If there's a conversation BL and I have over and over again, it's the idea of balance. We're both in our mid-thirties, a time which is usually marked by career growth and also family time.
We know we can't be 100% at both. I've decided that's a super unrealistic, unfair bar to hold myself to. My girlfriend shared this quote with me, and I think it's perfect: "We expect women to work like they don't have children and raise children as if they don't work."
I can't be measured by these impossible standards and I feel like the "work/life balance" that we all talk about doesn't really exist. Here's the truth: I constantly feel like I'm not getting enough done for my business and I also long for spending more time with my baby. He's only young once.
I accept that I can't be it all. My hope is that I'm present when I'm at work and I'm present when I'm at home. That feels like the closest I get to doing/having it all, even when I don't.
19. Deepen my St. Louis roots.
We've made some really awesome friends this year. After 3+ years of living in St. Louis, this is finally starting to feel like home. I'm really looking forward to continuing to deepen my St. Louis roots.
Wishing you a wonderful, joyous and happy 2019. xo