Curious about plant-based eating? A beginner's guide to adding more plants to the diet.
This post is sponsored by Clif Bar & Company, though all thoughts and opinions are my own.
Thanks for supporting the brands that support Delish Knowledge.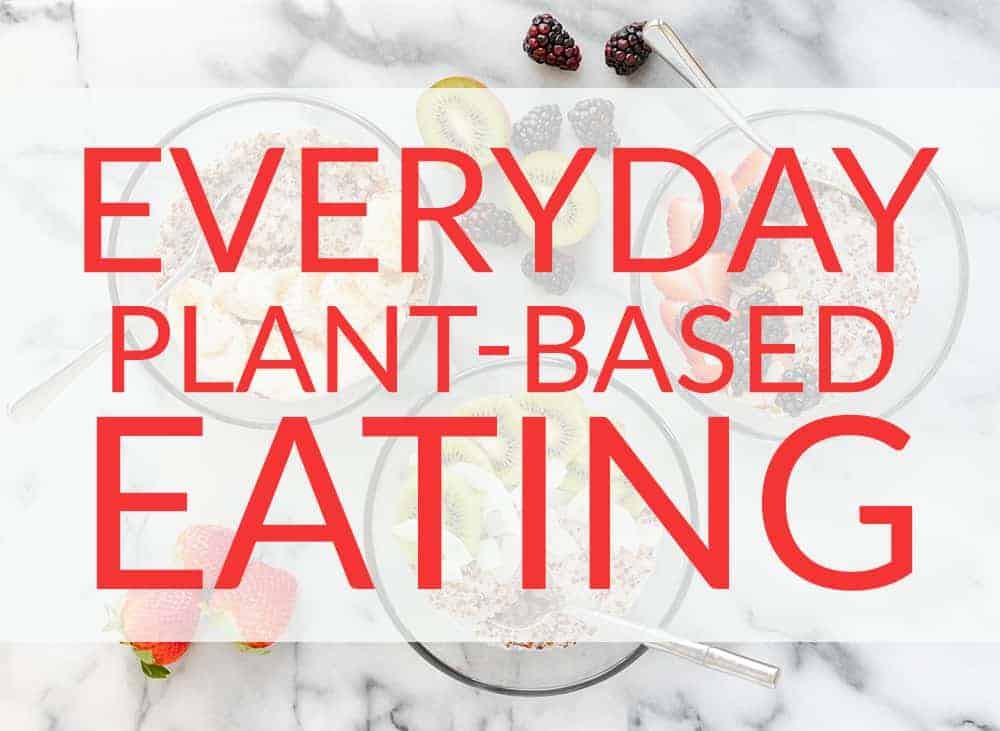 I'm anticipating that 2020 will be the year, if not the decade, of plant-based eating. 10 years ago, when I set out on my own meatless journey, it was still weird. I'm fairly certain it took my grandma at least 5 years to figure out that meatless didn't include chicken or turkey, and the only non-dairy milk that was fairly easy to find was soy. I vividly remember getting so excited when my local grocery store finally started carrying almond milk in the refrigerated section.
We've come a long way, baby. Now, even in meat-centric St. Louis, I can find vegetarian options on most menus, with easy ways to customize to fully plant-based. It feels like things are continuing to evolve at a rapid pace, at least here in America. When even my meat-and-potato in-laws start asking about how to incorporate more plant-based meals into their diet, you know we're at a tipping point.
To me, this increasing interest is a good thing. I don't believe that everyone needs to give up meat completely. I know how difficult of an ask that is and I don't think that staunch lines in the sand are attractive to most people. However, I do think that all of us can shift to a more plant-centric diet; one that incorporates more fruits, vegetables, whole grains, nuts, legumes and seeds.
A Predominantly Plant-Based Approach
I call this approach a predominantly plant-based diet, and it's the one that I've followed since graduating college back in 2007. I eat plant-based, mostly vegan, most of the time and allow for small amounts of animal products like eggs, cheese and dairy when the mood strikes. This balance feels flexible and without deprivation. I can travel to any country and still be able to enjoy local cuisine, yet honor my health and ethical beliefs.
A predominantly plant-based diet embraces the overwhelming evidence of the beneficial effects of eating mostly plants while discarding the unnecessary dogma that's often associated with this term. It's the best of both worlds for most people: a way to enjoy the health benefits of a plant-based diet, without feeling restricted. While the breakdown will vary for each person, I like to recommend an 80-90% focus on plant foods, with the rest featuring animal products as desired.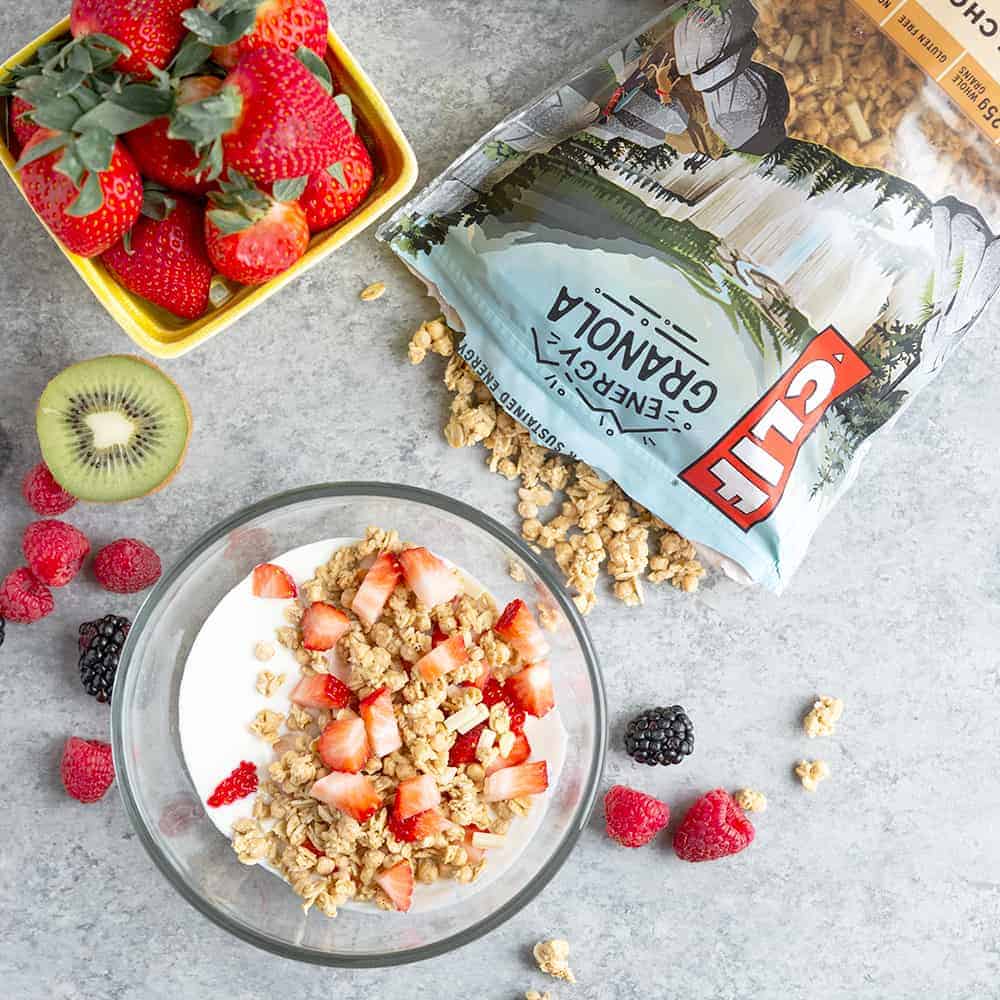 What is a plant-based diet?
Technically, there is no set definition of a plant-based diet. Many people (including me!) define it as any diet that focuses primarily on plants, but doesn't have to be fully plant-exclusive (i.e., a vegan diet). A vegetarian diet, a pescatarian diet, a flexitarian diet and a Mediterranean diet could all be considered plant based.
Essentially, when you are eating a plant-based diet, you are eating many more plants and far less meat than the standard American diet. As a dietitian, I promote this way of eating to all my clients as research shows time and time again that it's the most health-promoting and sustainable way of eating.
Is a Plant-Based Diet Healthy?
First and foremost, rest assured that research shows a well-planned plant-based diet to be healthy for everyone! The Academy of Nutrition and Dietetics official position on plant-based diets is that they are appropriate, safe and healthy for all ages of the lifecycle, including pregnancy, lactation, childhood and infancy. (PS- if you want more information on plant-based diets and babes, make sure to check out my other platform, Plant-Based Juniors!)
I love pointing this out to my clients and readers. As a mom myself, my first question always comes back to my kids. I know this way of eating is healthy for me, but it's also very healthy for young babes as well. Whether you choose to follow a vegan, vegetarian or a predominantly plant-based diet, know that your choice is safe, healthy and can confer an array of benefits.
Regardless of what's on the rest of your plate, everyone can benefit by adding more plants to the diet. Plant foods like colorful produce, whole grains, nuts and legumes provide essential vitamins and minerals, nourishing fiber and fats, phytonutrients and numerous other beneficial plant nutrients, which all contribute to wellbeing.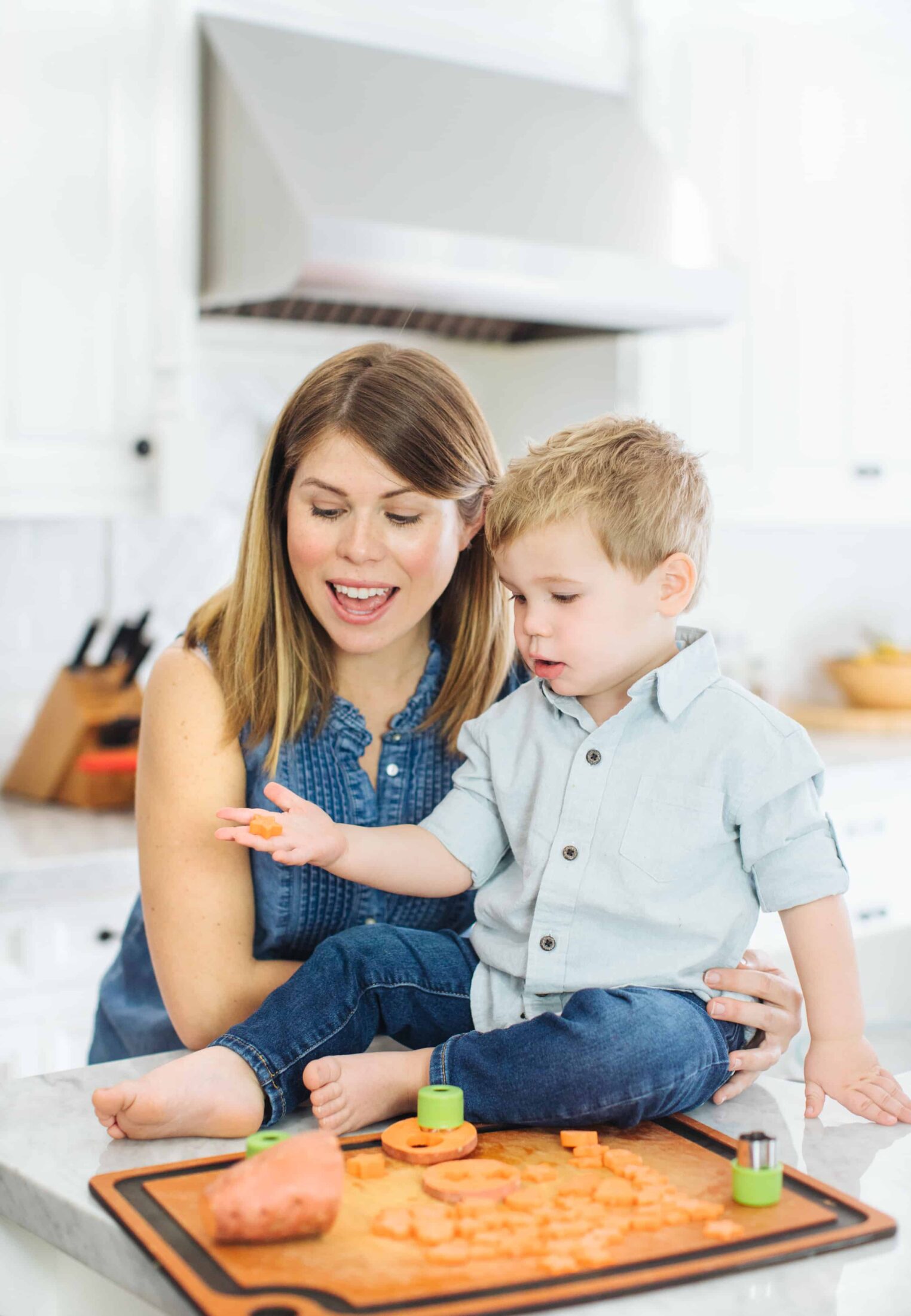 Plant-Based Diets are More Sustainable
Enjoying more plants isn't only good for you— it's good for the planet too! A new report from the EAT-Lancet Commission on Food, Planet and Health clarifies the links between diet, health and environment. The authors set the first universal scientific targets intended to promote human health outcomes and environmental sustainability. Specifically, they suggest a global shift to predominantly plant-based dietary patterns (but not necessarily a vegan diet), emphasizing fruits, vegetables, nuts, seeds and whole grains with an overall reduction in animal-source foods.
Several other authoritative organizations, including the United Nations and the World Resources Institute recognize the role of a plant-based diet in shifting to a more sustainable global food system. As someone who is very concerned about what the future holds for my kids, I firmly believe that eating more plants and less meat is something that everyone can get behind (and easily do!).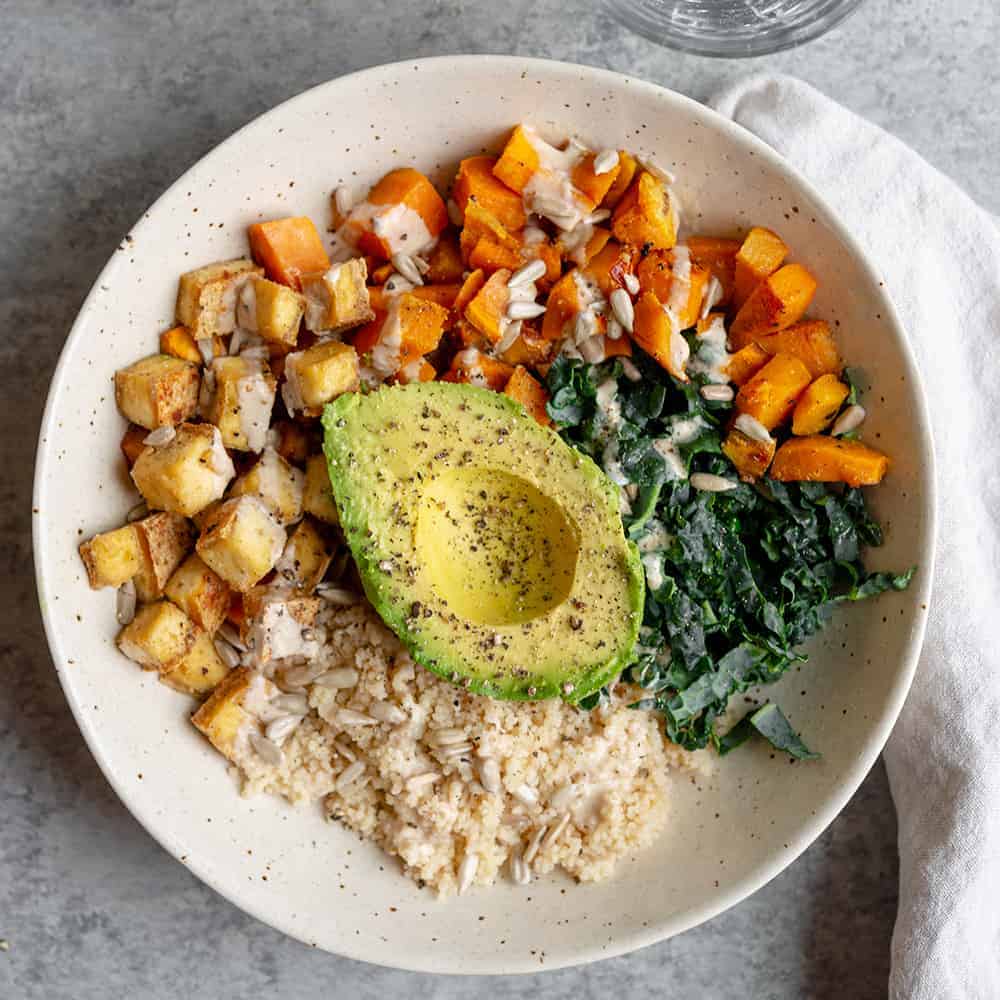 Getting more plants on the plate
I've worked with hundreds of clients on plant-based eating and know there are a few barriers that come up time and again. The number one concern – not knowing what to cook! Many people are unfamiliar with new ingredients, like tofu or tempeh and need guidance on how to incorporate plant-based proteins in their families' favorite meals.
Well, you've come to the right place. I have over 1,000 plant-based recipes on this website, most of them family-friendly. I've also put together a roadmap to plant-based meals that will help you slowly incorporate more of them into your diet.
Step 1: Enjoy! Prepare plant-based meals you already know and like, like tofu and vegetable stir-fry, bean and vegetable burritos, lentil soup, pasta primavera, etc. This step is essential for those who are hesitant about adopting more plant-based meals and an easy gateway to plant-based eating.
Step 2: Adapt! Choose a favorite recipe and give it a plant-based makeover. This could mean swapping in mushrooms in your favorite pasta bolognese recipe, trying out tofu nuggets instead of chicken ones, making a creamy pasta sauce using cashews instead of heavy cream or using lentils as taco meat instead of ground beef.
Step 3: Explore! Add in new plant-based foods and recipes. Consider trying ingredients that may be unfamiliar like tempeh as sausage, cashews as parmesan cheese, or vegan Mac and cheese using nutritional yeast.
Remember, there's no one way to adapt to eating more plants, the key is simply doing it!
Plant-Based Breakfast Options
The beauty of plant-based eating in 2020 is that so many companies are on board with this lifestyle and have developed products to meet any palate or occasion. One brand leading the charge is Clif Bar and Company (CB&C), a pioneer in products that are crafted with purpose, for the health of people and the planet. It's why for the past two decades, they have prioritized organic, plant-based ingredients and sustainable sourcing standards to create wholesome foods that energize any moment.
I also love that CB&C focuses on using plant-based ingredients like whole grains oats, nuts, seeds, and plant-powered soy and pea proteins. Plus, they avoid ingredients like synthetic colors, flavors, high fructose corn syrup and GMOs.
Since CB&C's foods are made with wholesome, plant-based ingredients, they easily fit into a predominantly plant-based diet and are perfect if you are on the go and looking to energize your workouts or snack time.
In my house, we love their CLIF® Granola, which is made with hearty clusters of organic oats, almonds, cashews and dried fruits. It's super yummy with almond, oat or soy milk and delivers 8g of plant-based protein and a good source of fiber per 2/3 cup bowl to help kick start your day. Van loves the crispy clusters with soy yogurt and lots of berries.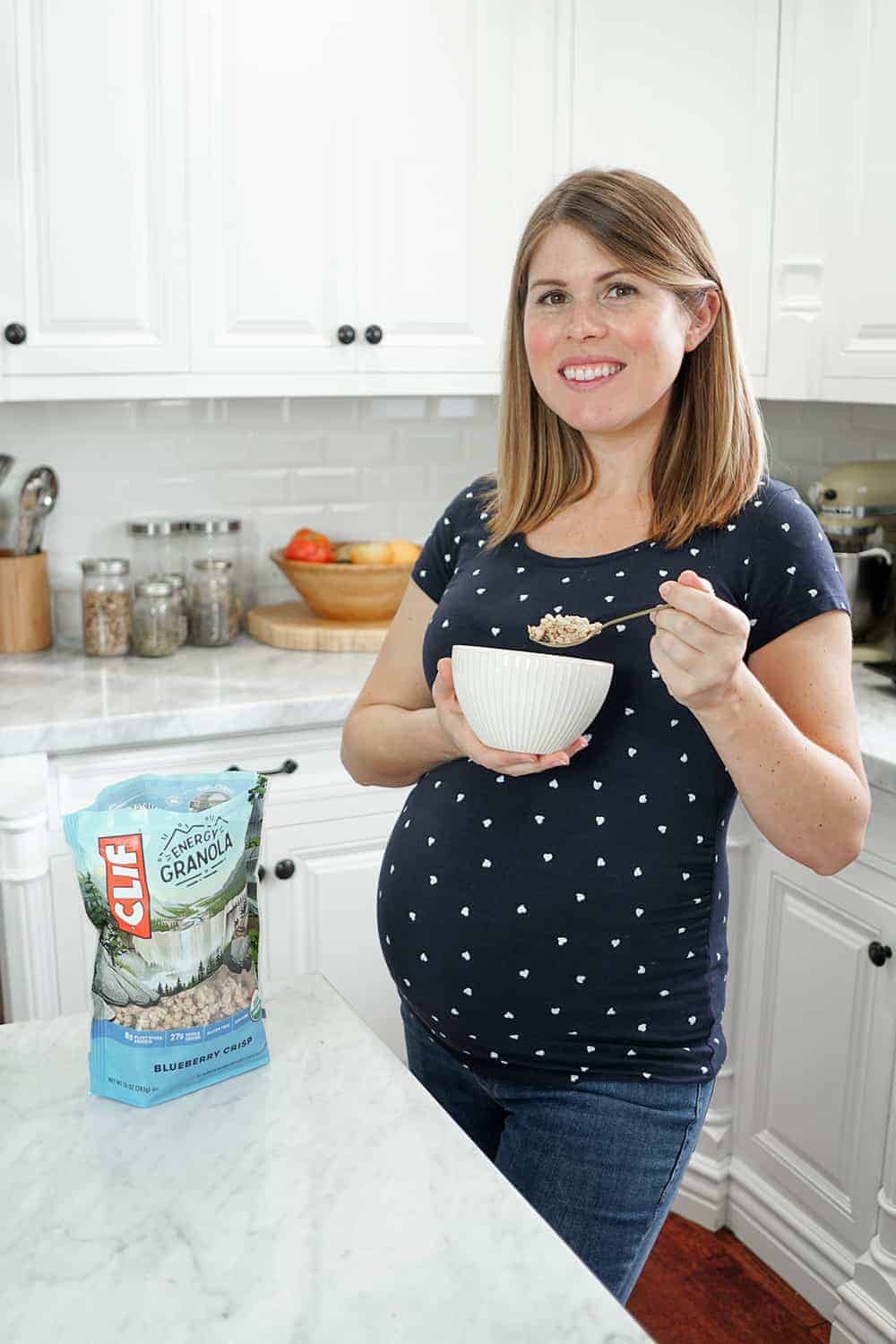 Plant-Based Lunch and Dinner Options
When I talk to clients, my biggest piece of advice is to use meat as a seasoning; upping the ratio of how many plants you eat and gradually decreasing meat. As many global cultures eat a predominantly plant-based diet, I typically look to international foods for inspiration. It's why I have a large selection of plant-based Indian- and Italian-inspired recipes on my blog as these cultures naturally include lots of legumes, beans and vegetables without much meat.
I prefer to think of lentils as my go-to ground beef alternative. They require little prep time (no soaking) and you can be used as a full swap in your favorite ground beef recipes or in a 50/50 lentil/meat blend. Think lentil tacos, lentil meatloaf, lentil meatballs or skillet meals like Shepherd's Pie!
Plant-Based Snack Ideas
Satisfy your hunger and get the energy you need with snacks that provide at least 5g of plant-based protein. Whole-food options include savory "ants on a log": celery sticks with hummus, diced bell pepper and chopped olives or edamame guacamole, blending in edamame with avocado to up the protein content.
For a nutritious, grab-and-go option, CLIF® Nut Butter Filled Bar is a snack made from organic ingredients like delicious and creamy nut butters and rolled oats. They provide a balanced mix of satisfying nutrients, including 5-7g of plant-based protein (8 to 10% DV) and 9-11g of whole grains, depending on which flavor you try.
Personally, I love LUNA® Bars and have been eating them since college. They combine wholesome ingredients for a nutritious and delicious gluten-free snack. Each bar delivers indulgent flavor alongside 7-8g of plant-based protein for a feel-good break anytime, anywhere.
Plant-Based with Limited Time and Budget
Lastly, remember that all plant foods count in a predominantly plant-based diet pattern. That doesn't mean you have to switch to eating all fresh, organic produce if that doesn't fit into your budget. Choose what works for you. Consider all forms of produce like frozen, canned and dried. Select packaged options that help provide balanced plant-based nutrition when you're short on time. I also shop a lot at bulk bins, grabbing just what I need so I don't end up with excess food waste. As you start to eat more plant based, you may also find that your grocery budget naturally declines as plant-based protein options tend to be less expensive.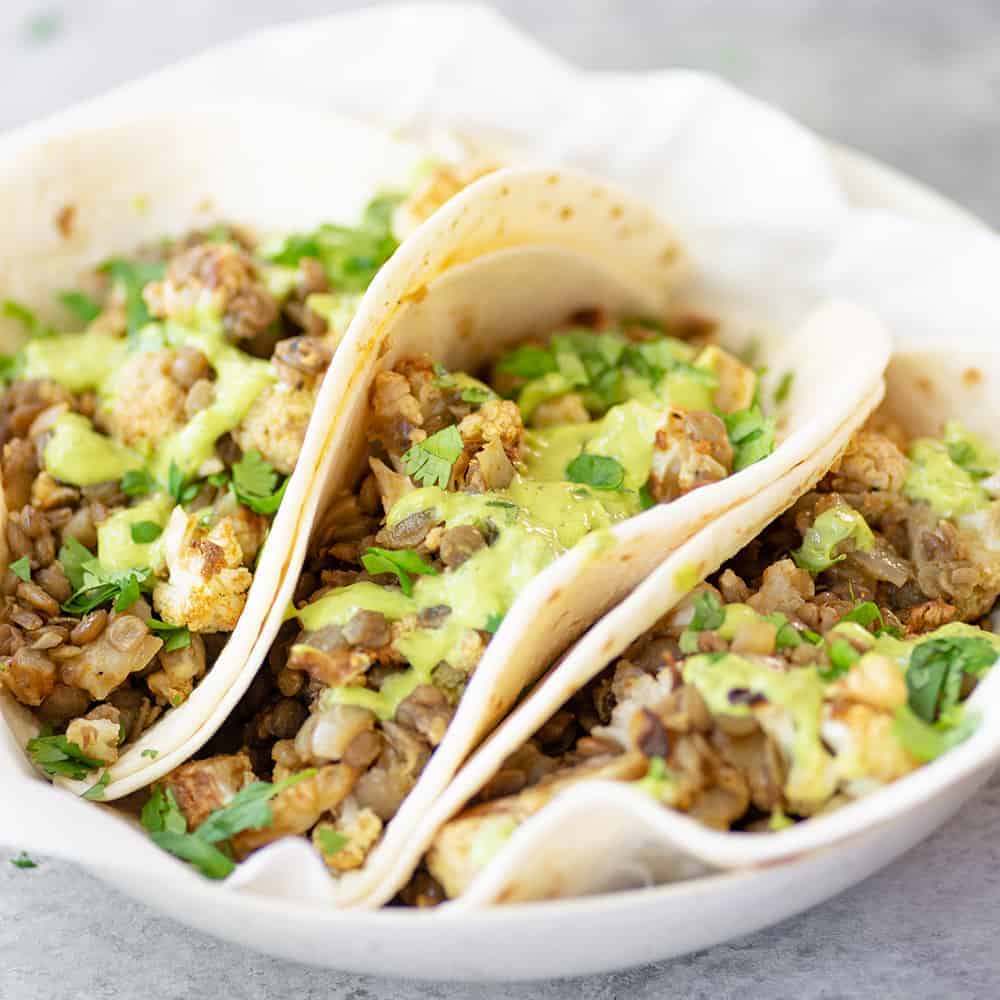 Plant-Based Meal Ideas Under $10
As a busy mom, I know first-hand that healthy eating doesn't have to sacrifice budget or additional time and effort. Here are my favorite options:
Stir fry featuring pre-cooked brown rice, frozen edamame and frozen vegetables
Lentil tacos using dried lentils, warm tortillas and all the fixings
Burrito potatoes featuring cooked sweet potatoes stuffed with canned black beans, salsa and guacamole

Clif Granola with fortified soy milk and berries
Phew. I know that's a lot of information, but hopefully a great starting point to those of you who want to start eating more plant based. Have more ideas? Let me know in the comments below.
Once again, this post is sponsored by Clif Bar and Company. Thanks for supporting the brands that support Delish Knowledge.