Happy Friday! Today I am sharing with you a recap of my time at the 2015 FNCE conference that I attended in Nashville a few weeks ago. This event has turned into one of my favorite times of the year as I am able to connect with my RD BFF's, learn the latest nutrition research, and connect with brands that I use and love.  From the time I arrived in Nashville on Friday morning to when I left on Monday night, it was a non-stop weekend filled with meetings, receptions, dinners, and sessions. Here are some of the highlights of the weekend.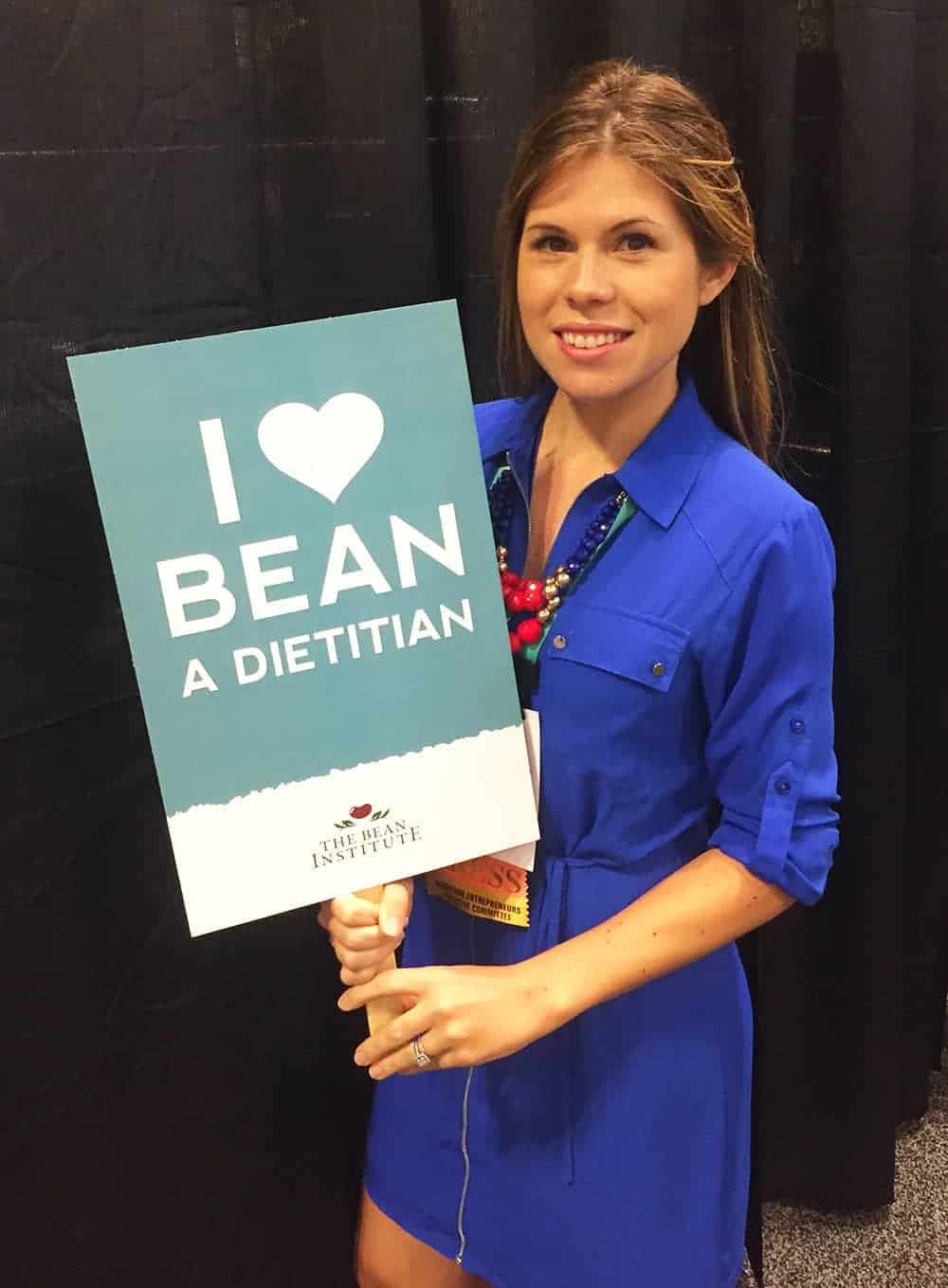 Conference sessions:
I attended a number of sessions at FNCE and while I enjoyed a lot of them, my favorite was on on Healthy at Every Size and Motivational Interviewing. Music to my heart as that's the approach I take in my Mindful Eating challenges and when I see clients. I'm so happy that this approach is becoming more and more mainstream as other RD's move away from strict calorie counting/meal plans and incorporating ME techniques.
I also attended a really interesting discussion on microbes and how it affects our disease state. I am fascinated with all things GI and this talk was really eye-opening on the latest research. A few interesting  points: In a rodent study, mice that were given antibiotics had distributed microbiota and were more obese than the control group.  This was shown in a similar human trial as individuals with marked obesity, insulin resistance and dyslipidemia has low bacterial richness. The researchers also discussed the impact that artificial sweeteners had on glucose intolerance by altering the gut microbiota- another reason to stay away from diet coke.
My main takeaway from this presentation was the increased benefit of making sure our diets are rich in fruits, vegetables, and whole grains. They compared the gut microbiota of omnivores and vegetarians, with the vegetarian group having significantly more fiber, which in turn increased bacterial gene richness. This increased richness is associated with a decreased risk of disease state, like metabolic syndrome, Crohn's disease, and asthma. Really, really fascinating and another plug for getting as many fruits, vegetables, beans, and whole grains into your diet as possible.
MY LATEST VIDEOS
EXPO Highlights:
FNCE includes a large EXPO hall where you can meet with various brands, learn more about them, and enjoy samples. It's basically Disneyland for RD's. Truth be told, while I don't align with all of the brands in attendance, I was happy to see brands that I do work with and a growing number of natural and organic products.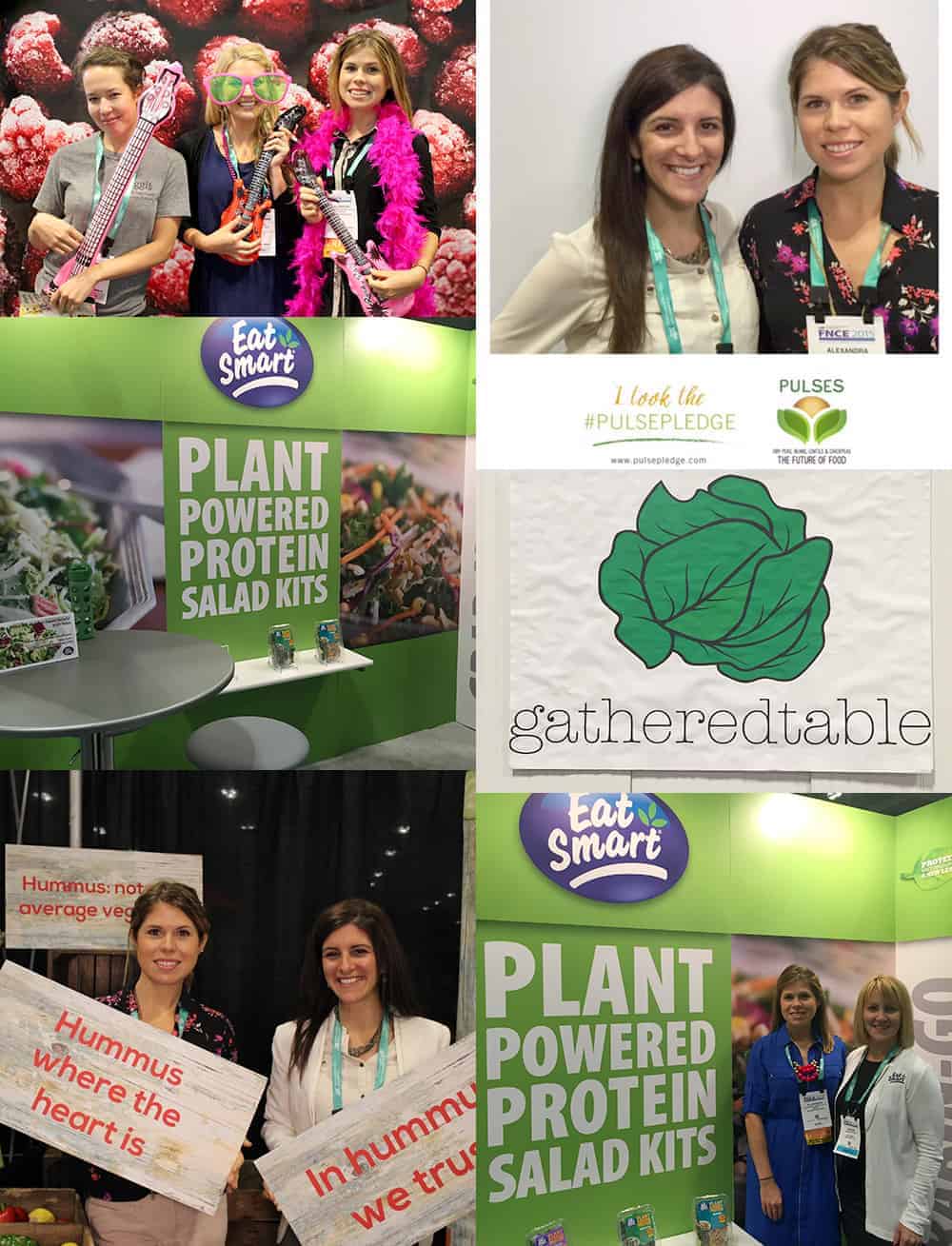 As shown above, some of the EXPO highlights included:
Sponsored Events:
As a RD in media, I am invited to a few sponsored events over the weekend to learn about new products and connect with brands. The highlight of my weekend was being selected as an Agent of Change by Unilever. I'm very proud to be part of the selection, as only 10 dietitians in the country were chosen based on their work in Sustainability, Nutrition and/or Chefmanship.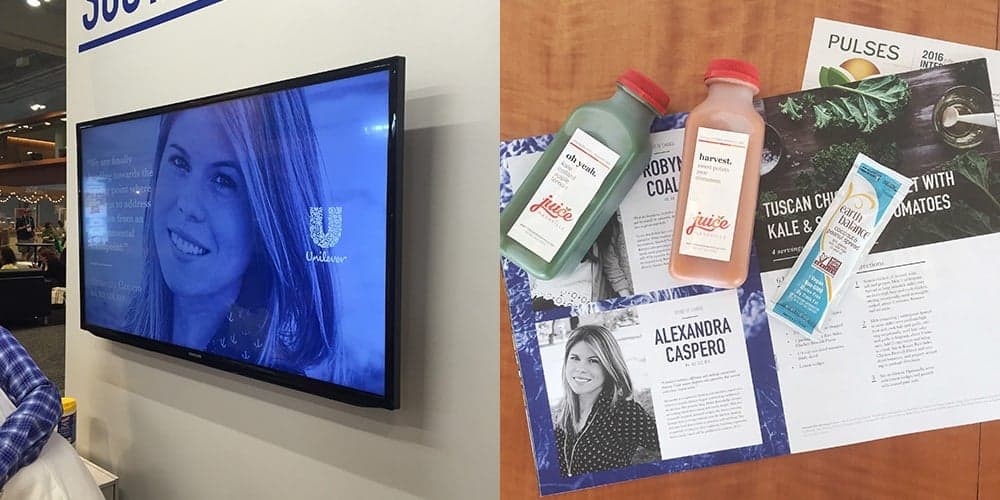 I also attended a breakfast with KURA and I can't say enough good things about them! I've never been one for protein powders, I've really tried to get into them for a post-run smoothie but the taste is always off putting. Most of the powders who have ingredient lists that I like contain stevia, which I don't enjoy the taste of. You can't even tell there is protein powder in the KURA smoothies! I'm really excited to have found this brand and can't wait to use more of their products. This is the Snicker's smoothie, which is similar to my Snickers milkshake. Chocolate KURA, dates, frozen banana, peanut butter and almond milk.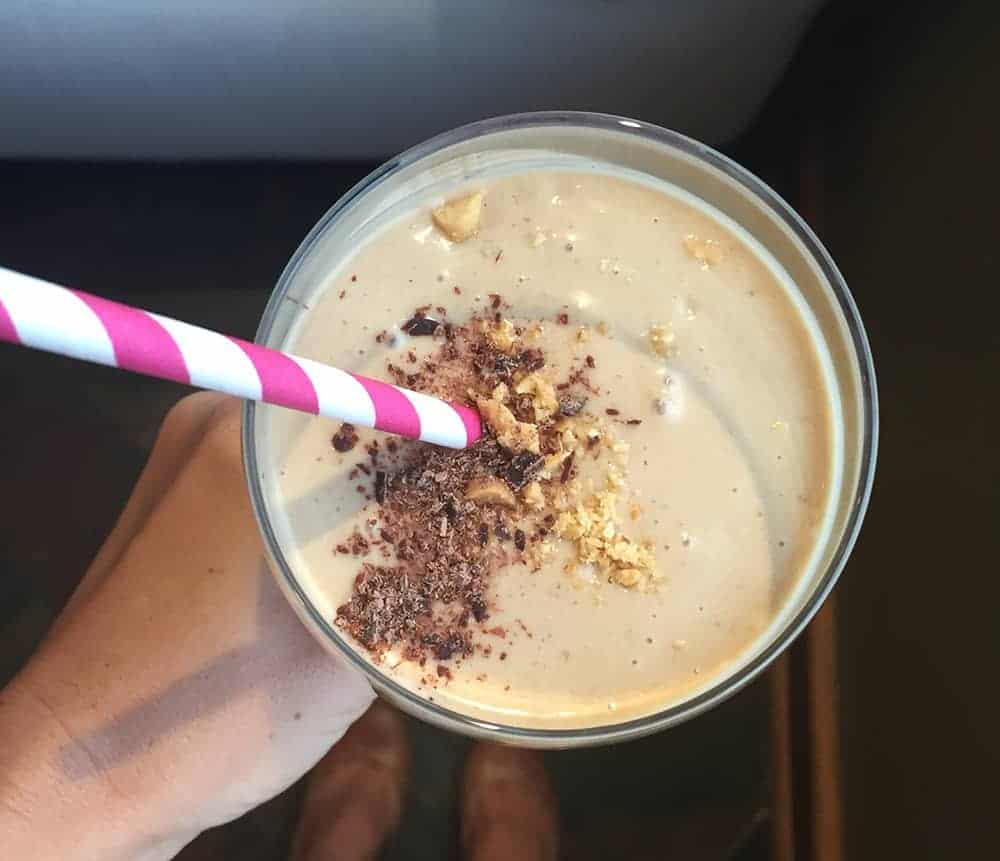 Other highlights included a breakfast with Spright Life, who I've partnered with to provide free Mindful Eating challenges, a Tweet-Up event with Food & Nutrition Magazine where my Key Lime Mousse took home recipe of the year, and a meetup at Juice Nashville with WellSeek, an innovative app that aims to connect consumers with RD's.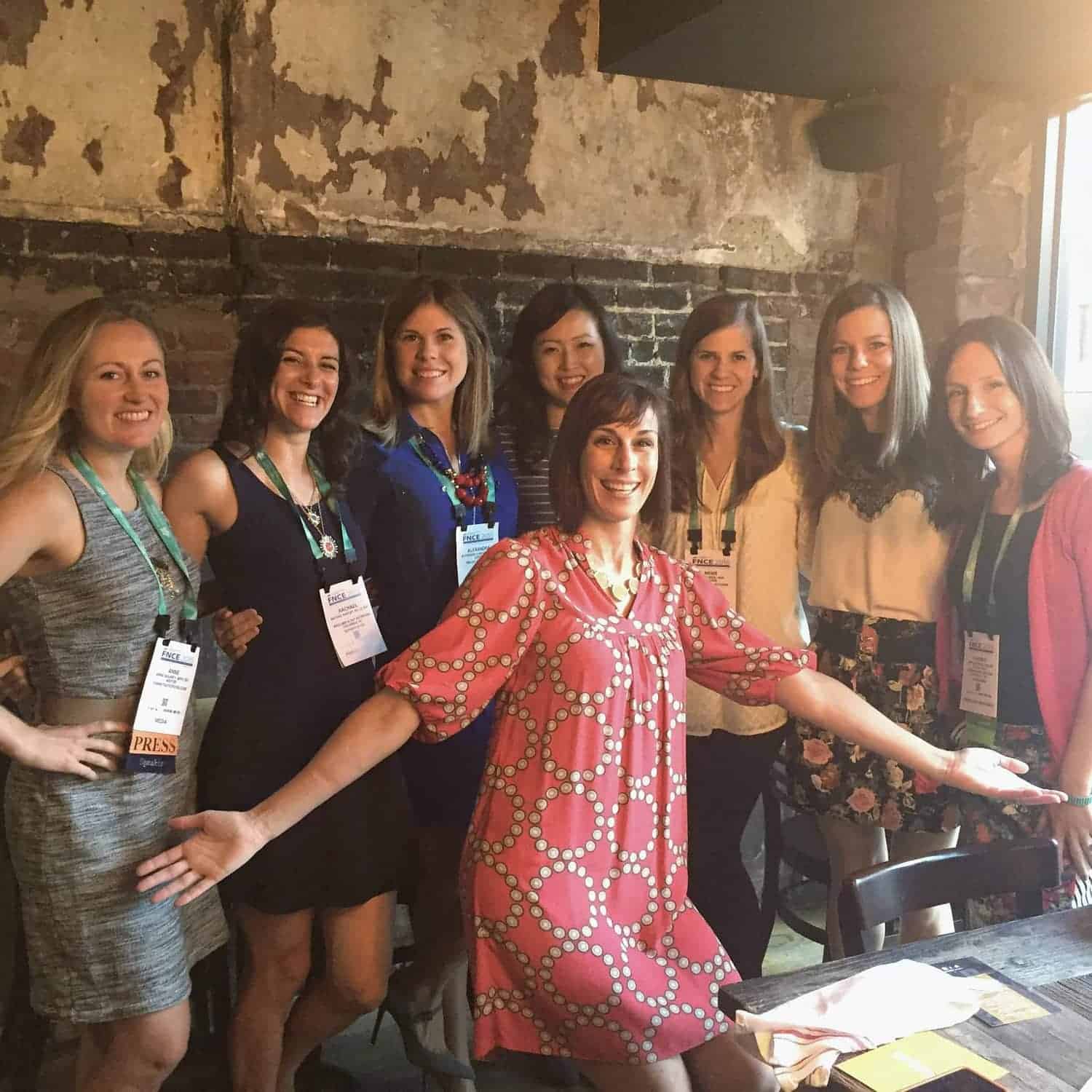 RD friends: Anne, Rachael, Min, Meme, Heather, and Deanna
For fun, I've teamed with with Siggi's Dairy (another booth at the EXPO hall) to provide one lucky reader an entire month's worth of Siggi's products! I'll be kicking off that contest tomorrow on Instagram, so make sure you are following along to be entered. I've met Siggi before, but it's always a treat to meet with him again! I love the mission of their products and they have gotten me to fall in love with yogurt again.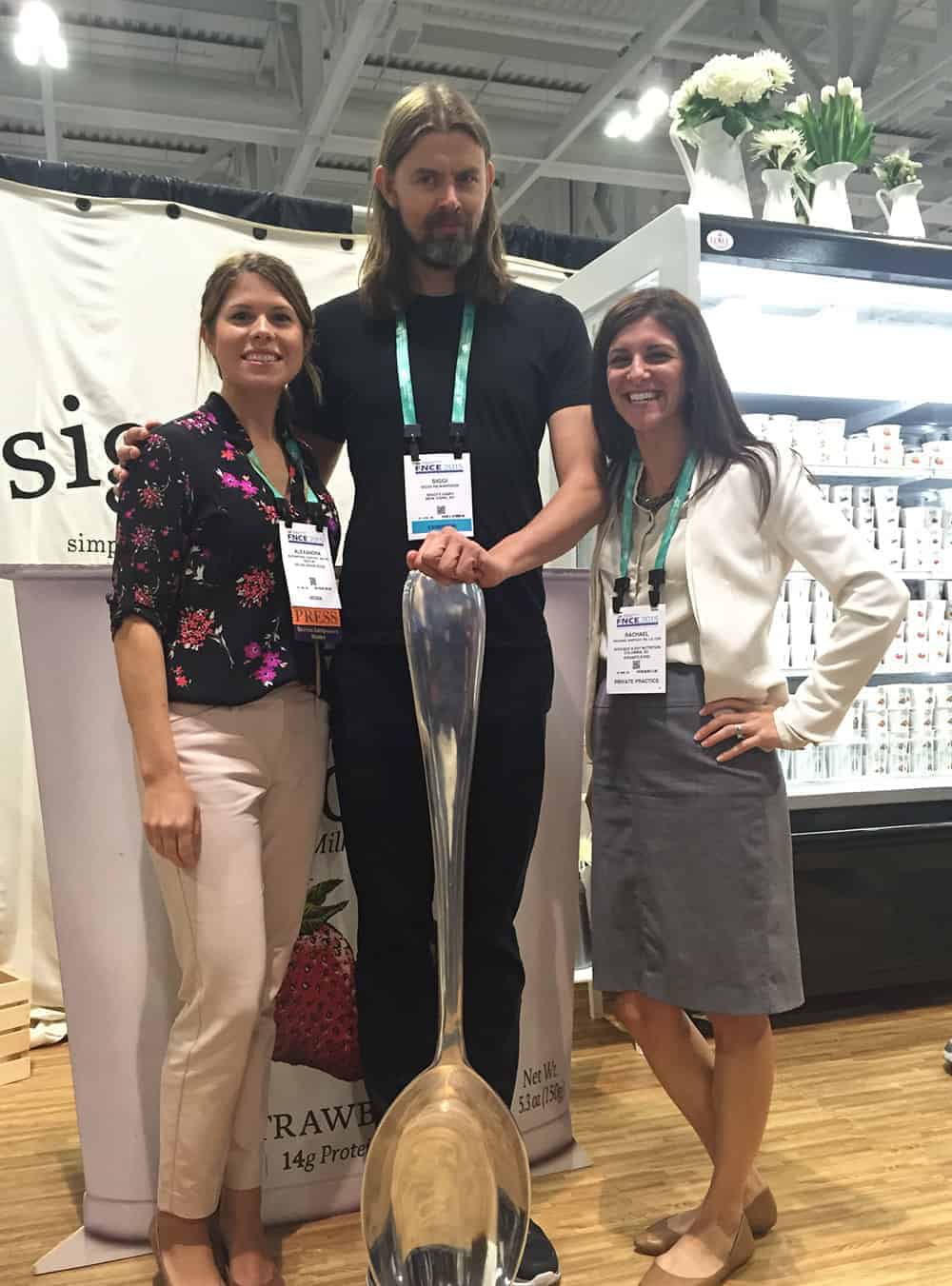 I think the best part of conferences is coming home and feeling invigorated about your work. While I love my job 95% of the time, it's always good to reconnect with colleagues who are in the same line of work and learn from one another. I am always inspired when I get the chance connect with other RD's and I'm glad that FNCE provides this space.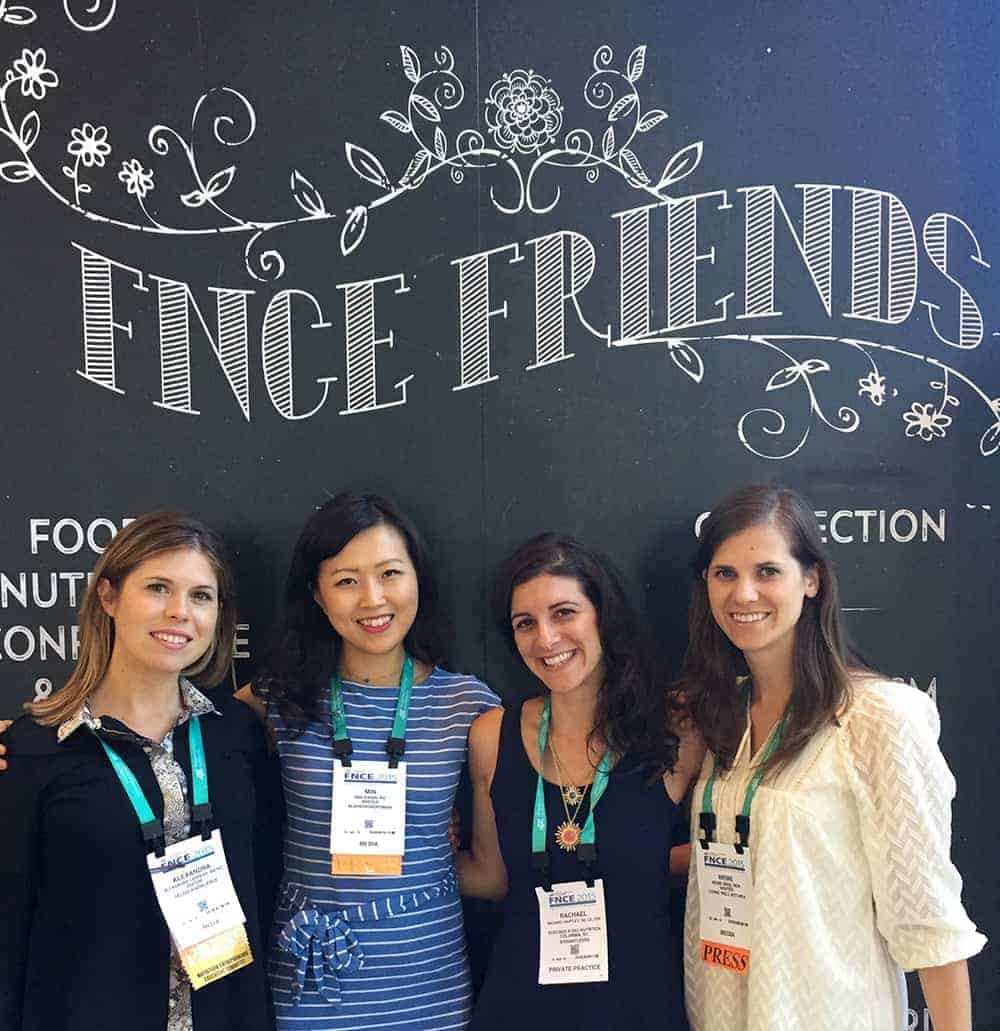 #FNCEFRIENDS  Rachael, Min & Meme
Have a great weekend!