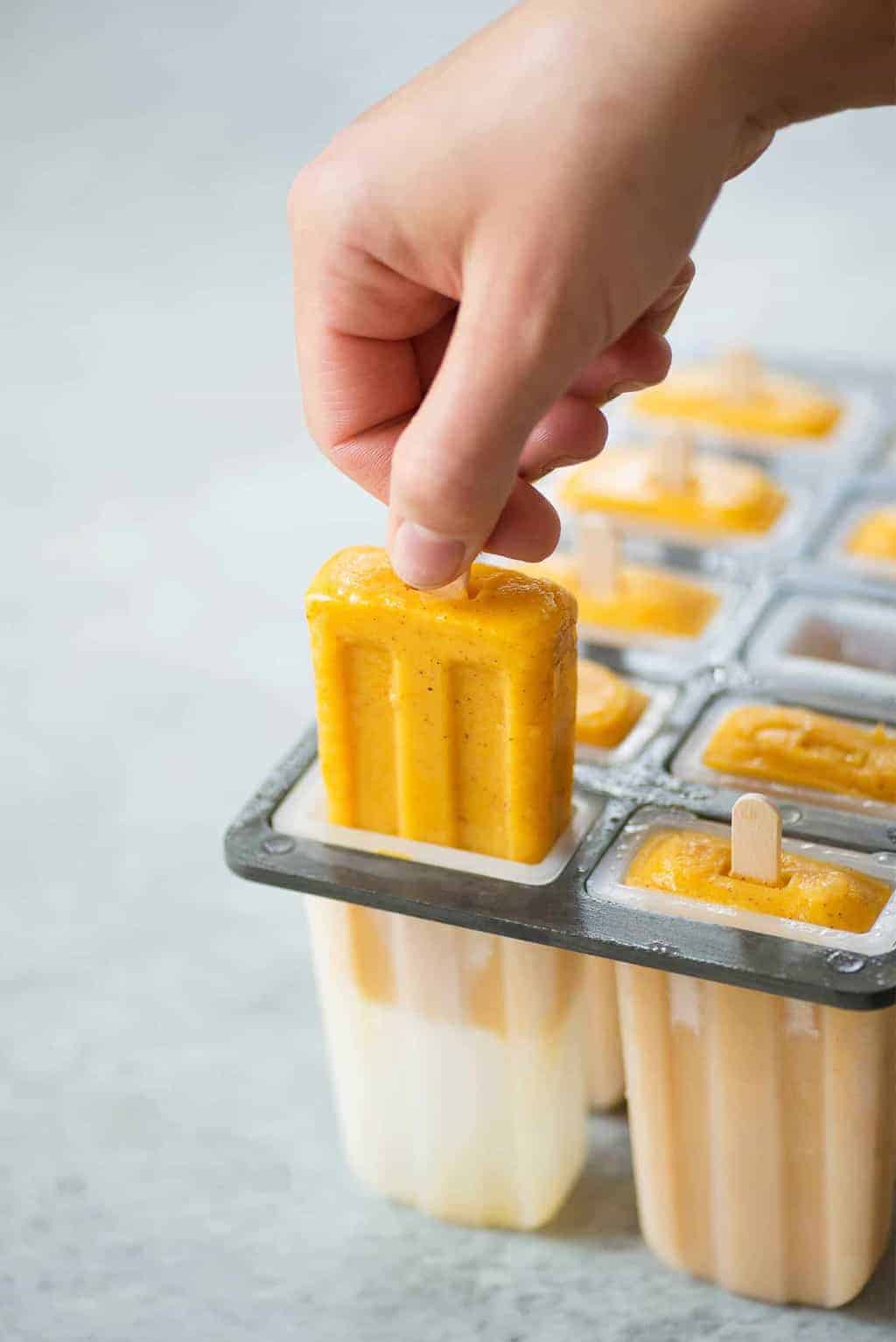 Sweet and spicy friends, these are for you.
Have you ever tried fresh mango with chili salt before? I remember the first time I was introduced to the combo, a new California transplant stumbling around the Galt farmer's market. Vendors there were selling cups of juicy, sweet mango and crispy jicama with lots of chili powder on top.
Admittedly, I didn't know that the crimson powder on top was actually chili powder. All I knew was that I was hungry and the cups were fairly cheap, so I grabbed one. After the first shocking bite, I fell in love with the combination. Sweet, slightly tart fruit with heat-packed chili powder. While it's not a combo that I make regularly, I was reminded of the flavor on my trip to L.A. a few weeks ago.
Therefore, these sweet chili mango popsicles were born.
MY LATEST VIDEOS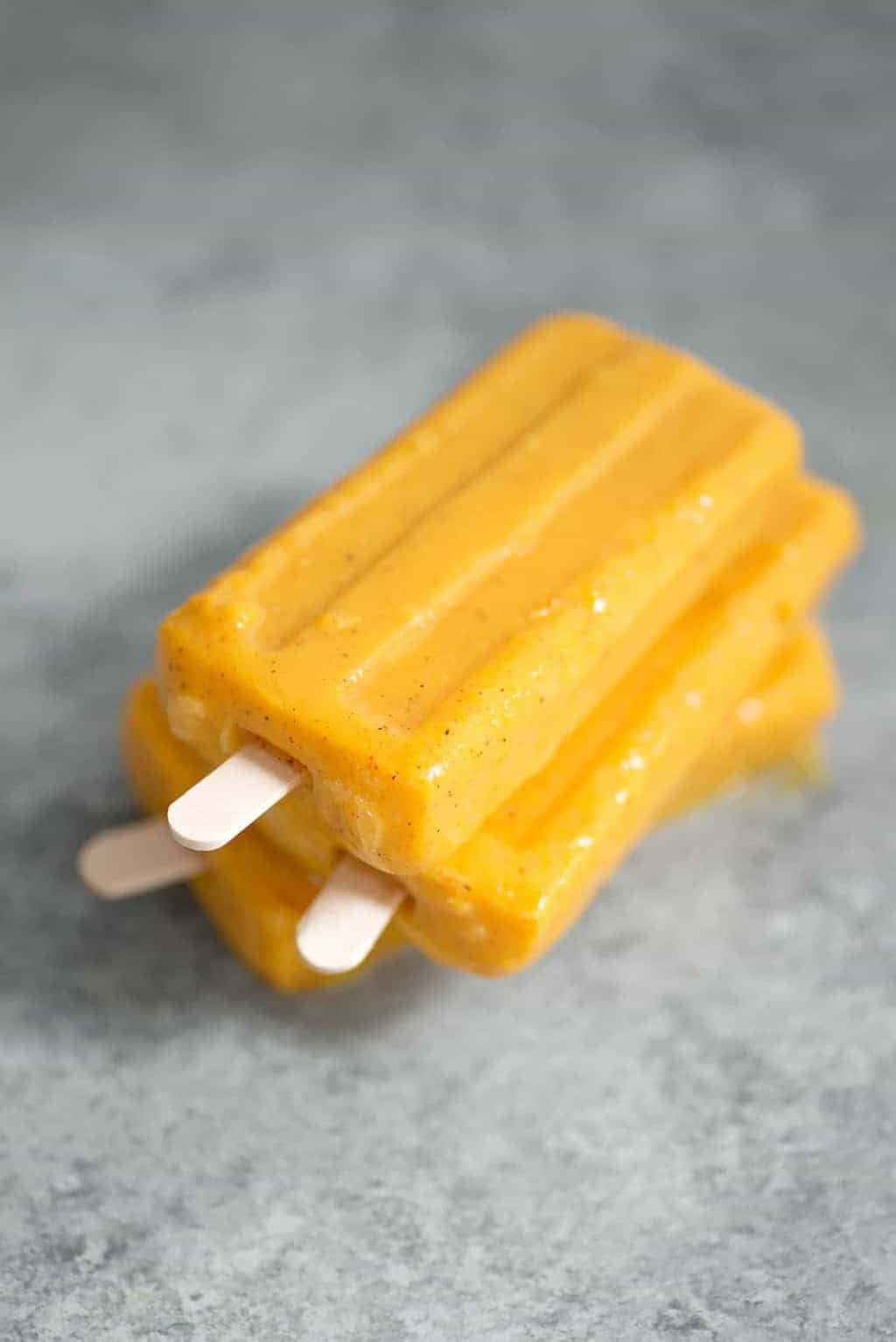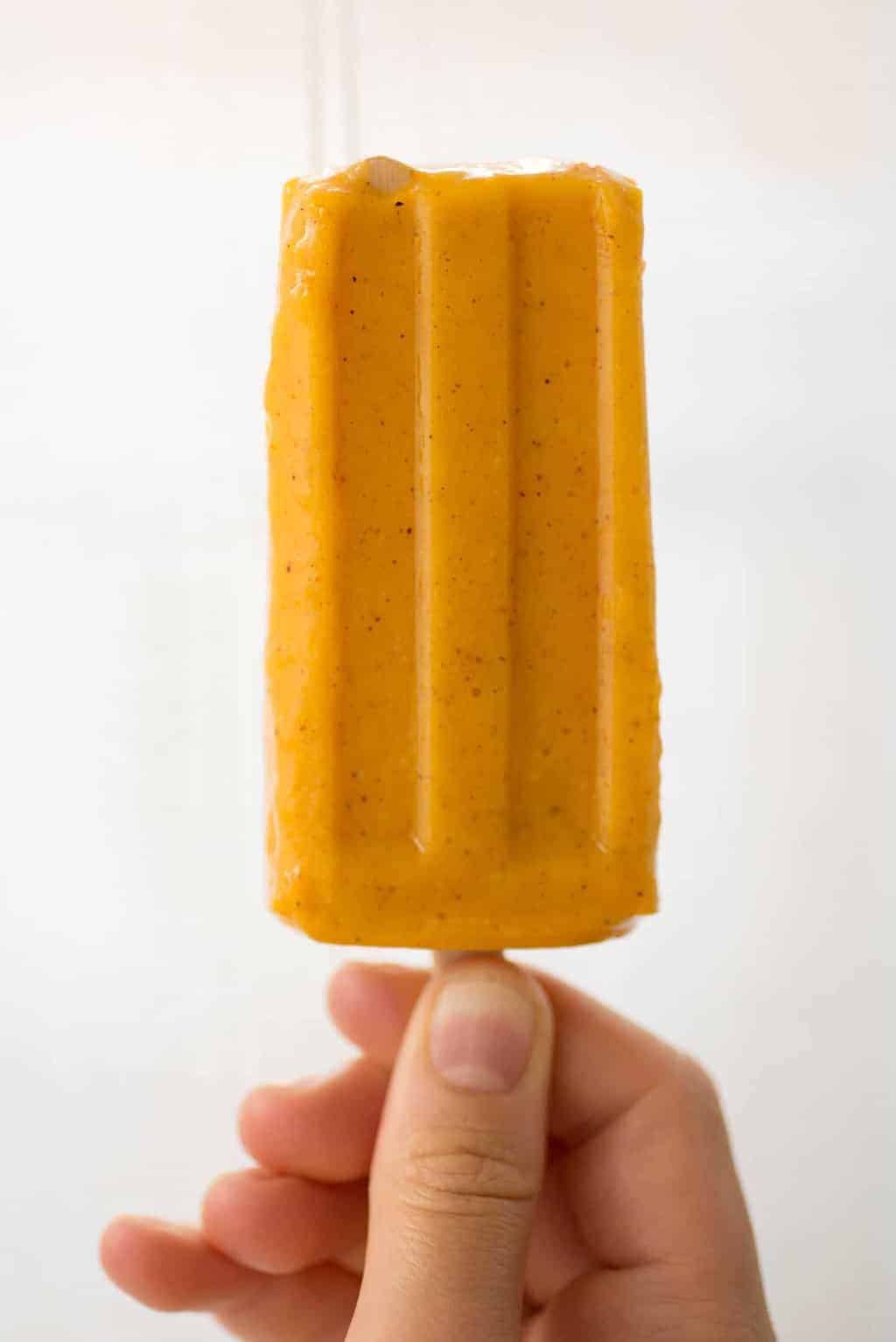 I completely understand if you're hesitant about putting chili powder and cayenne into your popsicles. So, feel free to go low and then work your way to a more intense heat.
My rule for frozen desserts- the taste becomes more muted as it cools, so taste as you go. Try it with 1/4 teaspoon each, then take a sip of the mango mixture. If it feels like the right amount, add a smidgen more and you will like the outcome. You can always dilute the flavor with more mango chunks or lime juice.
I prefer using frozen fruit here to cut down on cost. If the texture of the fruit doesn't matter, I'm more inclined to purchase the frozen option at a fraction of the cost as fresh. Of course, when fresh mangos come into season in a few weeks, you can use any version you prefer. Or, do what I do: stock up on mangos when they are on a major sale, cube and freeze. Then, place the frozen chunks in a freezer-safe container for easy smoothies and popsicles the rest of the year.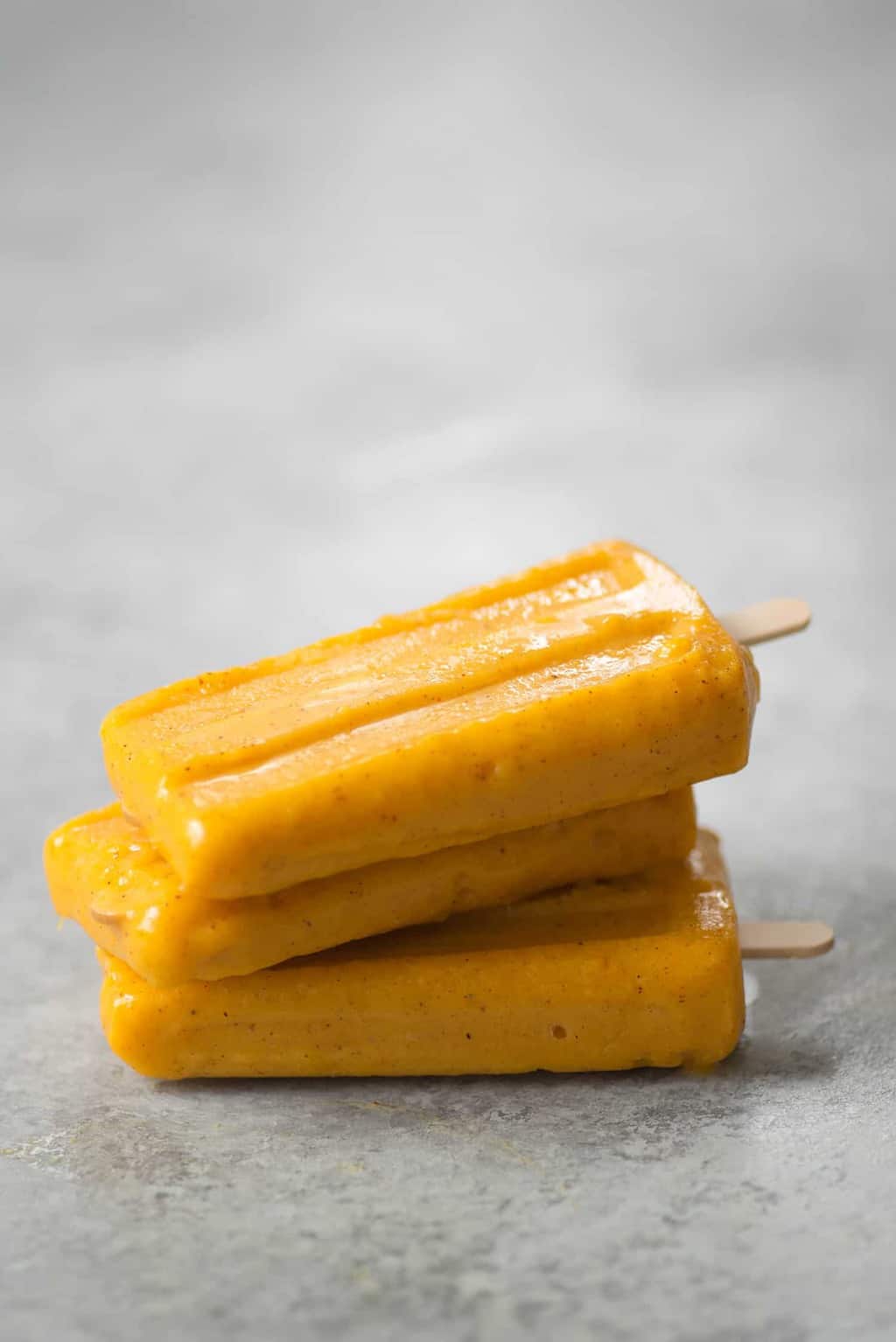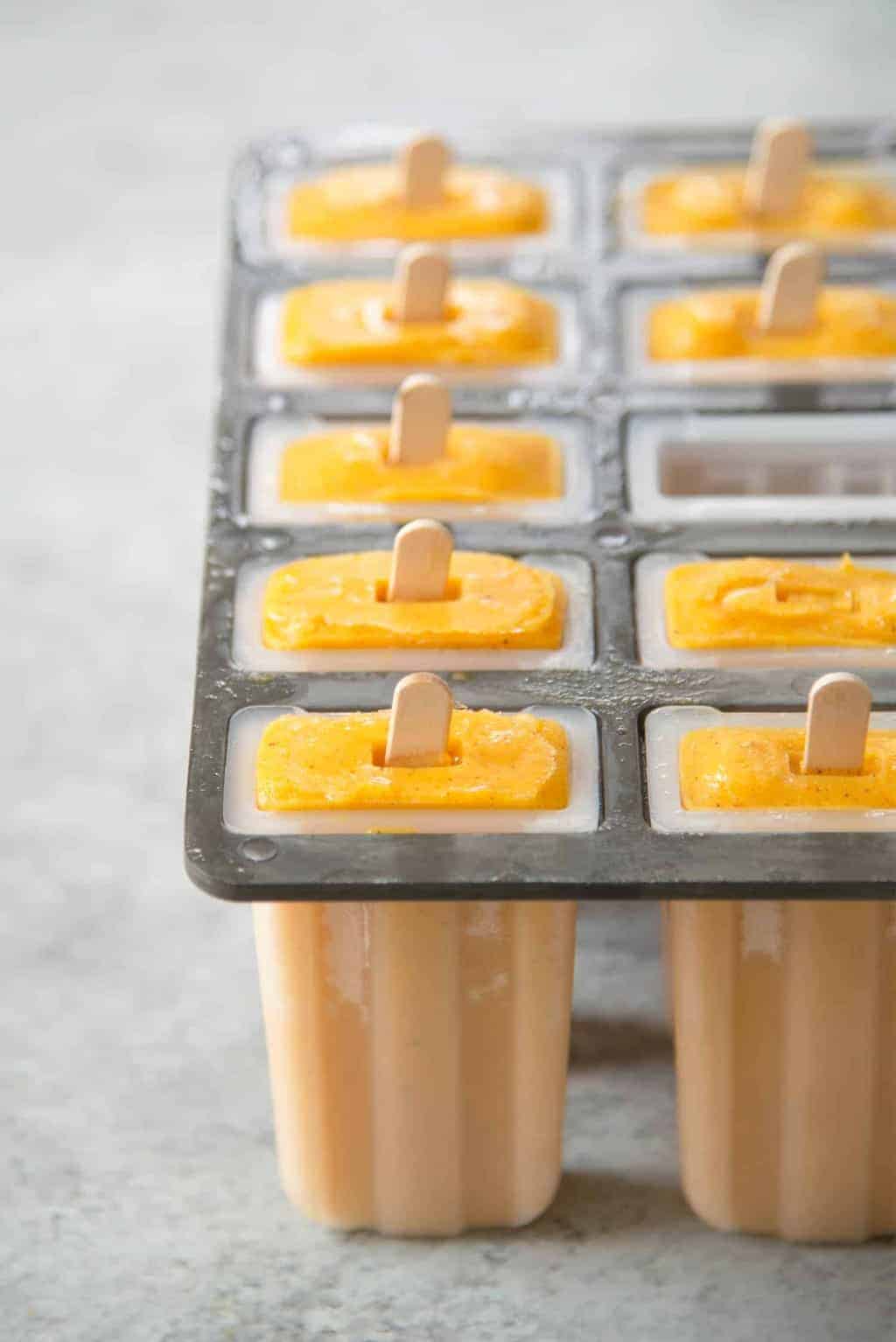 I love these popsicle molds mostly for aesthetics, but feel free to use whatever mold you've got. Either way, you will be rewarded with a sweet and spicy treat that's perfect for hot summer days.
If you try this recipe, let me know! Leave a comment, rate it, and tag your Instagram photos with #delishknowledge . I absolutely love seeing your creations. Happy cooking! 
Print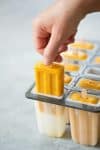 Sweet Chili Mango Popsicles
---
Description
If you love chili salt on fresh mango, then you've gotta try these Sweet Chili Mango Popsicles! Dairy-free, vegan and gluten-free. 
---
Ingredients
1 (24 oz package) frozen mango chunks, thawed (see notes) 

1/4 teaspoon chili powder

1/4 teaspoon cayenne

2 tablespoons sugar

⅛ teaspoon salt

2 tablespoons fresh lime juice

2 tablespoons water
---
Instructions
If using fresh mangoes, peel, pit and roughly chop. 

Place mangoes, chili powder, cayenne, salt, sugar, and lime juice in blender or food processor and puree until smooth. Taste here to see if more sweetener, spice, or water is necessary. 

Pour mango mixture into popsicle molds, cover and add popsicle sticks. (I use these popsicle molds) 

Let freeze for 2-4 hours or until frozen.

To enjoy, remove from the freezer and let sit for 10 minutes to soften. Alternatively, you can run the frozen molds under hot water for 10 seconds to soften, then remove from the mold. 
---
Notes
Trader Joe's sells a 24-ounce package of mango, which is what I used. I liked the idea of using frozen mango so I could make these even when mango isn't juicy and in season. To substitute fresh mango, use 3-4 medium mangos.