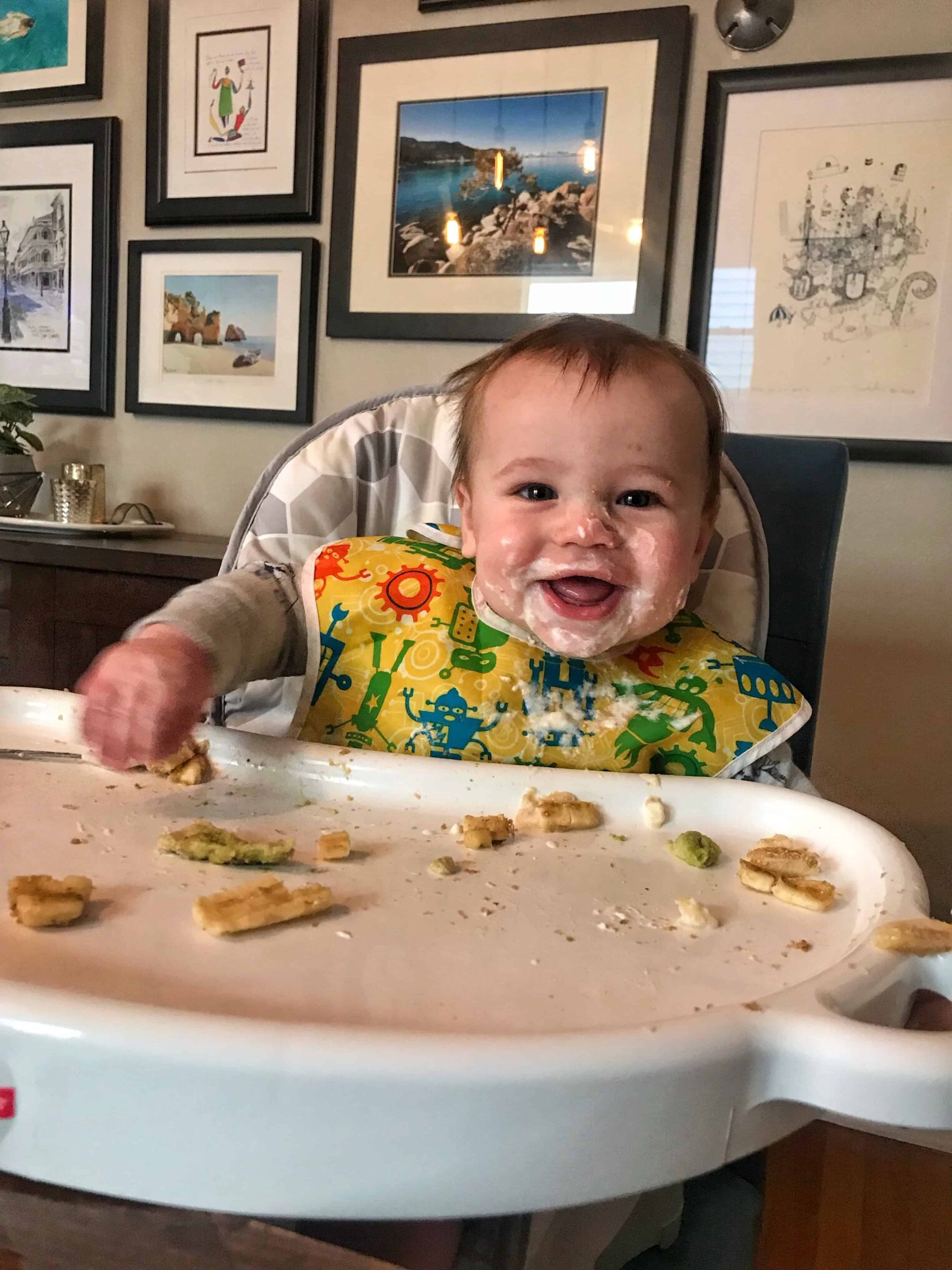 Can we take a break from our regularly scheduled food programming and talk about baby gear? Because, it's the thing I'm most likely to talk to you about in real life. Sure, I'll probably mention how delicious these tacos that I made for dinner the other night were, but mostly, I've got baby stuff on the brain.
Thankfully, St. Louis has proven to be an amazing mommy community. From my neighbors down the block, my close circle of friends to strangers at the grocery store, everyone's been a wealth of knowledge when it comes to raising babe. Is this what they mean by, "it takes a village?"
Since I scoured baby product recommendations while pregnant, I though I would return the favor here. I'll preface this by saying that we are kinda-sorta minimalists. I'm not going to win any Maria Kondo awards, but I'm fairly choosy about the items that come into my house. Therefore, if it's on this list, we love(d) it.
As the first six months have centered around sleeping, feeding & baby-wearing, most of the items here fit into that category. I've shared my favorite products for baby-led weaning at the bottom. (Which, PS- I am sharing our plant-based baby-led weaning journey here on Instagram. Join me!)
MY LATEST VIDEOS
1. Nook Pebble Mattress: I knew I wanted an organic mattress; that felt important to me as Van will spend a good chunk of time these first few years sleeping & breathing on it. After doing quite a bit of research, we settled on the Nook mattress and it's hands-down my favorite purchase. I love that it's completely organic and chemical-free. It also has raised pebbles on it, which are supposed to help Van breath better when he's on his stomach so he doesn't lay completely flat. Since he's now a 100% stomach sleeper, I'm so glad we went with this choice. I won't sugar coat it, this mattress is ridiculously expensive. But, considering Van will sleep on it for at least 3-4 years, I think it's worth it.
2. Ergo Baby 360: I admit, I went a little crazy on the baby-wearing items. I blame reading The Attachment Parenting book so late in my pregnancy and was sold in the idea that I had to carry my child 99% of the time to be a good mom. Ha. Ha. Well, I do wear him often but he also gets plenty of downtime on the floor and in his rocker. Of the other baby-wearing items that I own, this is by far my favorite. It takes a little while to figure out exactly how to put it on by yourself, but once you've done it a few times, you're a master. I've just started wearing Vander on my back, which is a complete game-changer especially when it comes to doing chores around the house. My sister has one and continues to wear her 2 year old in it, so I know ours will get a similar amount of mileage.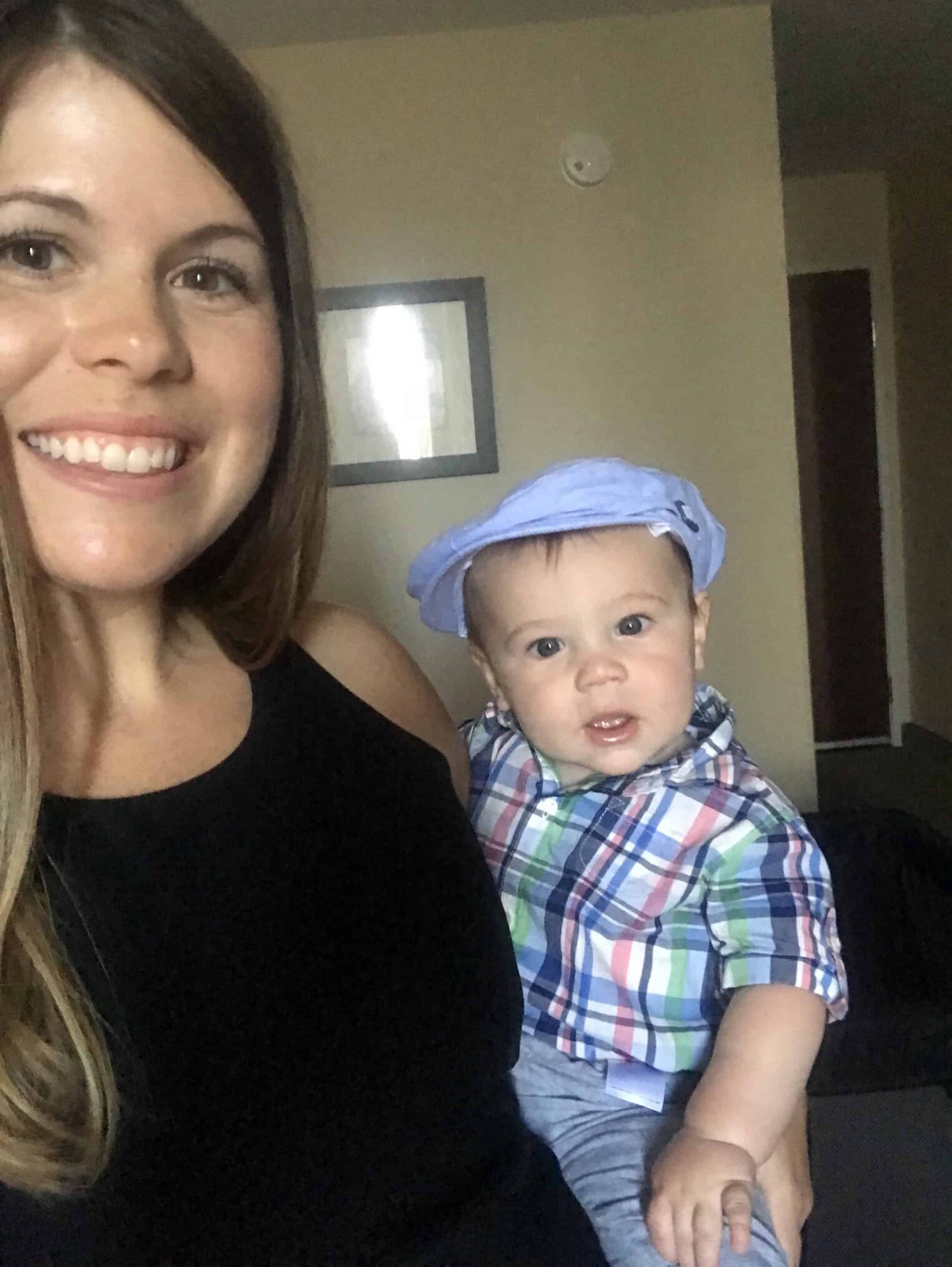 3. Baby Bjorn Travel Crib: We travel quite a bit. With both of our families in separate states and two parents who travel often for work, it's only natural that Vander has already been in six different states at 6 months old. When he was young, he would simply sleep in the bed with us, as he often did at home. However, once we transitioned him into his crib, sleeping in our bed didn't have quite the same effect. I needed something that would be light – and small- enough to fit in my suitcase and this travel crib fit the bill. It's also proven for playdates at friends houses and when I need him to play somewhere safe while I shower!
4. Bum Genius Diapers: I knew I was going to cloth diaper before I even got pregnant. Everything about the process spoke to me from reducing waste, saving money and less diaper rash (Van's never had it!) Thankfully, St. Louis is home to Bum Genius and one of our local stores offers classes on how-to cloth diaper. BL and I went during my third-trimester and while he was a skeptic before that, he was completely on board afterwards. I know the idea of cloth diapering sounds painful (and messy!) but the process has been so, so easy. The only downside is more laundry, which I feel like we do round-the-clock anyways because, newborn. There is an upfront cost in getting the cloth diapers, but you'll end up saving thousands in the long run, especially if your babe is in diapers for 2+ years. We've got quite a few different kinds of diapers, but the all-in-one is our favorite. No stuffing! If you sign up for the BG mailing list, they will occasionally run sales and promos which is how we bought most of ours.
5. Charlie Banana Wipes: Since we cloth diaper, we also cloth wipe. Again, super simple. I store these wipes in a jar on his dressed and have a spray bottle filled with water and lavender to clean him. I love that they are fragrance free, chlorine free and chemical free.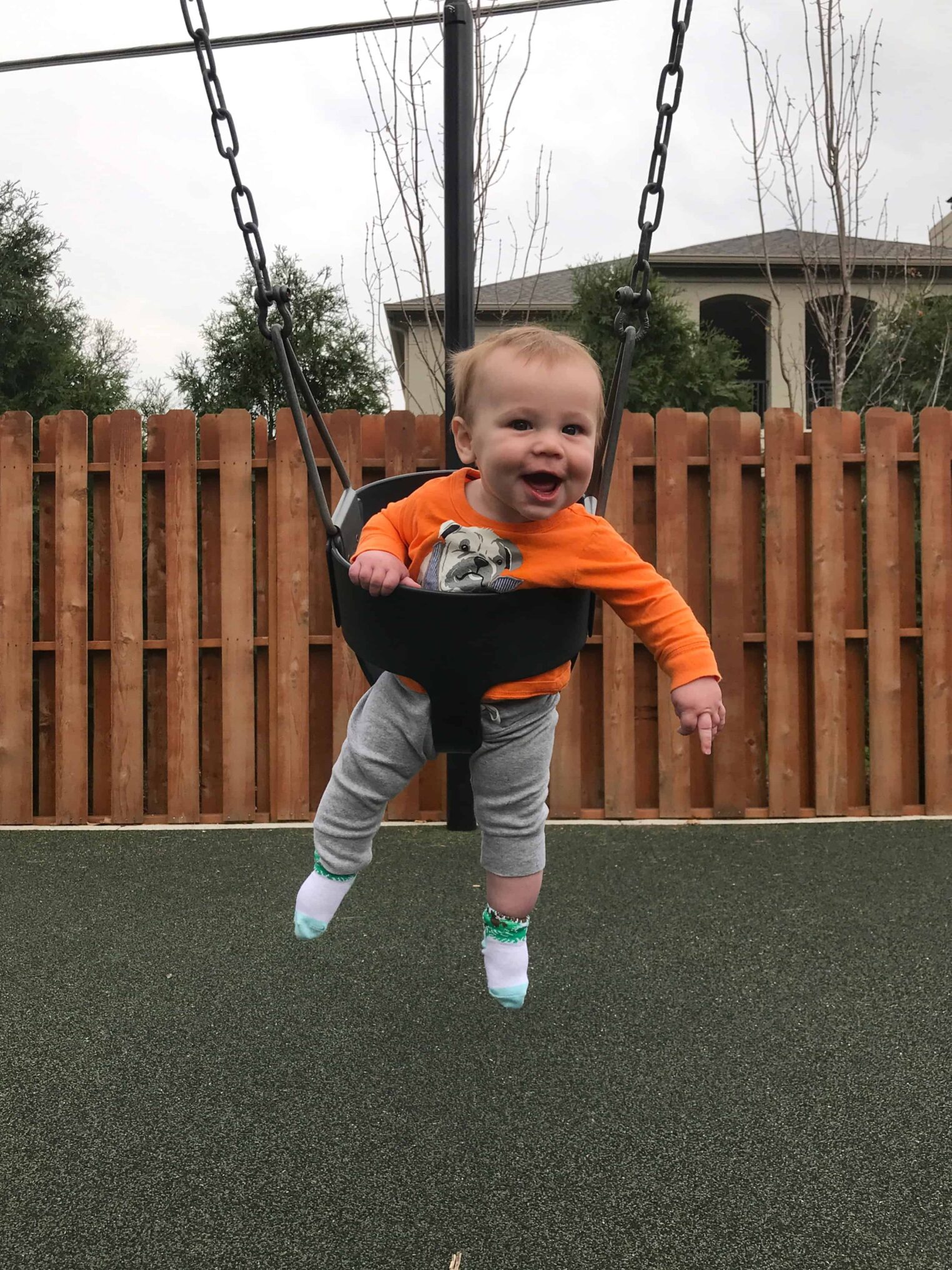 6. Nose Frida: This has become the gift I give every new mom. Well, that and my favorite customizable children's book. It's one of those things that you don't think you need until you're so thankful that you had it. Thankfully, Vander's only been sick once since he's been born, but during that time this was a lifesaver for his poor little nose.
7. Diaper bag bookbag: We were gifted this diaper bag from BL's co-workers and I can't say enough amazing things about it. I like not having a shoulder bag, especially since I wear Van so often on front; it helps for balance. This is large enough to hold my computer and all of his items; it also has a lined foil pack for bottles.
8. NumNum Bowls & Goo Spoon: As I mentioned above, we have introduced baby-led weaning with Vander (which you can follow along with here.) While you don't need any special gear, we love this bowl and spoon combo. Since Vander feeds himself solids, these bowls and spoons help with purees.
9. Nuby Popsicle Molds: I make Vander popsicles every few days; perfect for teething and introducing new fruits and vegetables. His favorite are wild blueberry popsicles!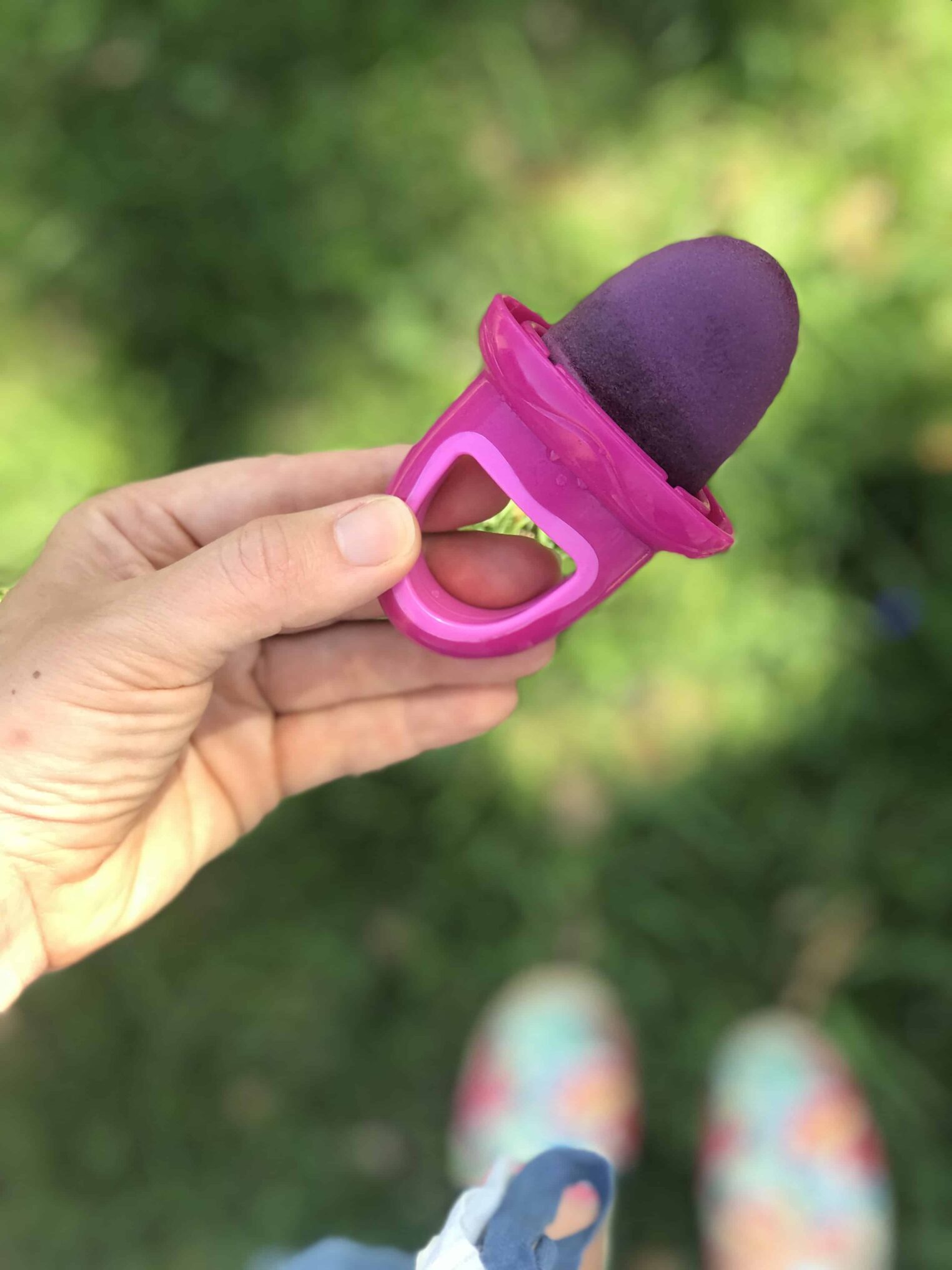 10. Swaddle Me: We love these swaddles! Vander's sleeping story is all over the place. During the first few months, he wouldn't sleep anywhere except for my chest and sometimes in the co-sleeper next to our bed. When we transitioned him to the co-sleeper on his own around 4 months, these swaddles were a lifesaver. Super cozy and hard for him to break out of.
11. Sound Machine: We now own two of these machines… one for Van's room and one for ours. After sleeping with it for almost 4 months while he was in our bed, I'm now completely dependent on it and swear it helps me sleep better. Can't say enough good things about this one.
12. Cuddle & Kind Dolls: I'm a sucker for gifts that give back. These dolls are ethically produced and give 10 meals with every purchase. A friend gave us this when I was pregnant and I love the mission so much, it's another item that I often send to newly pregnant friends. We have Sebastian the Lamb, it's super soft and cuddly.
Ok, that's it for now. Though, I might be adding other items as I think of them. My pregnant friends, I hope this list helped you like they helped me! xo