Well, I initially planned on doing a recap of our meals through Vienna, Salzburg and Budapest because man, oh man, did we eat well. And by well, I mean repeating platters of hot chocolate, strudel, cookies and spätzle <—- which might be the most insanely delicious dish, ever. It's basically noodles fried in cheese and butter and yup, it's as incredible as it sounds. I'm actually thankful I have no idea where to find that in St. Louis, because I don't know if I would want to eat anything else.
But then! On the way to dinner in our last night in Vienna, my phone went swimming. And by swimming, I mean I dropped it into a fountain because I was trying to take a really pretty photo for Instagram. (I might have had a few glasses of glüehwein before this incident, but no judgments- it's vacation.) After a 10-minute freakout that involved me trying to blow on the phone in the middle of a crowded street during a snowstorm, it was clear that the phone wasn't coming back. RIP iPhone that I just got in October and RIP all of our wonderful vacation photos on my phone. I'm sad that I don't have the hundreds of photos I took during our multiple meal and snack breaks, our quick side trip to the Alps, or any random shots from our time.
Thankfully, I packed my gigantic camera for this trip and while I loathe pulling it out in restaurants, we were able to capture a few memories during this trip. Perhaps the only thing better than Austrian pastries is Austria at Christmas time. I'm fortunate that I've been able to travel to Europe quite a few times, but this was our first excursion over the holiday season and it was MAGICAL. So magical, in fact, that I'm dedicating an entire post to why you should travel to Europe in the winter. And, a few ton of photos for good measure.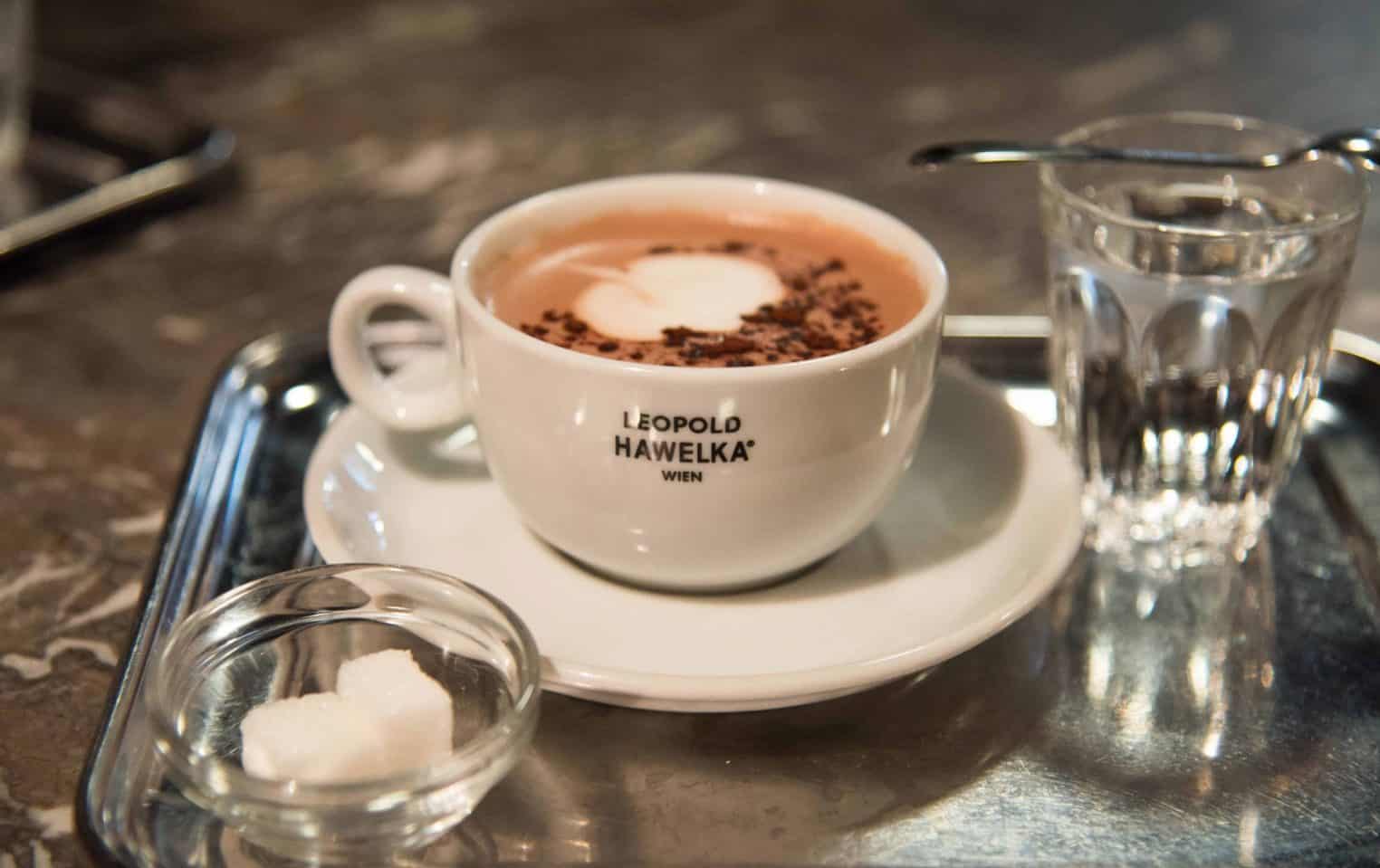 1. Romance on High
Let me paint this cozy picture for you: shops beautifully decorated for Christmas, twinkling lights everywhere, a light dusting of snow and you and your sweetie pop into a tiny hole-in-the-wall for a cup of rich hot cocoa and slice of cake to warm up and relax. THIS is Europe in the winter. I think BL and I played out this scene at least twice a day, sometimes swapping in espresso, wine or beer for the cocoa. Either way, it's one incredible scene. If you like NYC during Christmas, you will love most European cities at Christmas.
MY LATEST VIDEOS
2. Cheaper Flights
The reason this trip happened? Because BL found round-trip, direct flight to Vienna for $500 bucks a person. Which, if you're counting, is about the same cost as a flight from California to Virginia. Compared to our other European vacations, this is a major steal thanks to the off-season pricing. Even though Christmas is a popular time to travel (see more below) we found that the flights were consistently lower during this time period, no matter where you wanted to go. We considered similarly priced flights to Copenhagen and Germany before settling on Austria.
3. Hearty Food
European food, especially French, British, Nordic and German cuisine is fairly heavy. And, that's putting it kindly. Which, after dressing in 15 layers before venturing outside, I completely understand. I never knew the true meaning of "stick-to-your-ribs" fare until I was chowing on my second plate of spätzle just to stay warm. Forget raw vegetables, give me carbs, give me cheese, give me hot cocoa. Obviously, this kind of eating just feels better in the wintertime. Since the food choices don't change much over the course of the year, I'm putting hearty food in the pro column for a Winter excursion.
4. When to Travel
For really discounted air fares, fly in or out on a holiday. BL and I have left our destinations on New Years Eve for the last few years, saving major bucks along the way. Who want's to fly on New Years Eve? If you don't mind popping bubbly over the ocean, you can score serious deals. Same goes for Christmas and Christmas Eve. The one downside to traveling during this time is that some restaurants/shops and sites will be closed for the holidays. In some cultures, Christmas Eve is a bigger deal than Christmas and vis-versa. In Vienna, almost everything was closed on Christmas Eve, Christmas and December 26th. In Salzburg, Christmas Eve was a ghost town, but Christmas day was bustling. We had planned alternative activities, so it was OK, but it just shows that flying out on a holiday means you aren't missing much.
5. Christmas Markets
Did I mention the markets? I think we went to a dozen of these over the three cities. Vendors selling food, sweets, homemade gifts, trinkets and more food. To be fair, this was the reason we wanted to come here for Christmas. I remember reading a story about the Salzburg market last Winter and immediately put it on my to-see list. They didn't disappoint and were even more incredible than I imagined. My forever memory: our first night in Vienna, BL and I giddy from excitement but half-frozen stumbling onto our first market. We were like kids in a candy shop. We promptly ordered a mug of hot spiced wine then perused the little shops while snow started to fall. It felt like a movie and I was only too happy to be the starring couple in that moment.
America- we need to talk. How do we get these markets here?
6. Less Crowded
Perhaps the best reason to travel to Europe in Winter? The tourists are almost non-existent. Sure, people are still visiting the cities, but nothing compared to the throngs of people that occupy places from May until September. Even compared to my recent trip to Italy this past October, there were far less tourists in December. This means shorter lines at sites, easier dinner reservations and not feeling like you are drowning in crowds.