"we have only two jobs on this earth. The first, to learn. The second, to cope."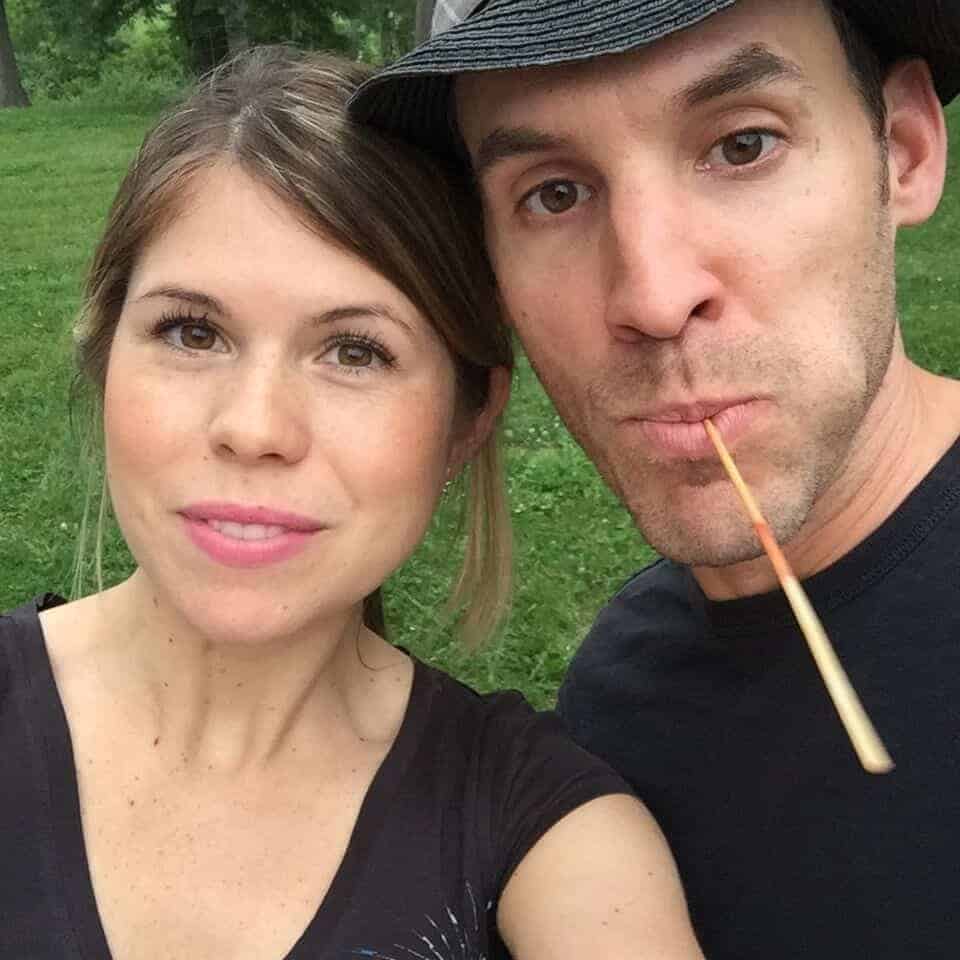 I originally planned on making this post a year in review; a reflection on the pros and cons of owning your own business, the emotional road that loss and infertility has taken, and my intention for next year. But, driving back from Nashville this morning, BL and I got to talking about the year: the adventures we took, our new home in St. Louis and how excited we were for 2017. With such a positive focus front and center, it seems inauthentic to reflect too much on the previous year and the things I cannot change. We are marching forward.
I've been thinking a lot about the concept of purpose, after re-reading the Blue Zones a few weeks ago. Why do we wake up in the morning? Based on their incredible longevity research, knowing your purpose is worth up to seven years of extra life expectancy. Besides the usual stuff (wife, family member, friend), I feel like my purpose is wrapped up in this space. Showing that plant-based food is not only delicious, it's also easy to prepare, (mostly) inexpensive and healthy. That may sound simplistic, but I firmly believe that switching from the standard American diet to a more plant-based version is better for just about every aspect of health. Thankfully, the Blue Zones research cements this notion.
With this in mind, below are my 17 for 2017. As I've done publicly in 2014, 2015, 2016, here are my 17 goals, intentions and hopes for the upcoming year.
MY LATEST VIDEOS
1. Couple Time
Our recent trip to Austria was pure magic; quality time with my favorite person doing nothing. Walking aimlessly through romantic streets, sipping beers at dark pubs and simply enjoying each other's company. While we do this throughout the year, date nights, either formal or informal, tend to get cut in favor of more work or other pressing projects. Since this may be the last year that it's just the two of us, I want to focus on more quality couple time.
2.Meditation:
I've really gotten into meditation this year and I want to continue my practice in the upcoming year. The Headspace app is my favorite for guided, daily meditations.
3. Patience:
If there's one thing the above meditation practice has taught me, it's that I'm quite impatient. I react instead of reflect; I'm quick to respond before thinking about my words. These habits are pretty ingrained, but meditating daily is very slowly helping with the awareness and hopeful change.
4. Meal Prep:
Some intentions are consistent and this is one of them. Cooking all day long plus being responsible for dinner nightly has been difficult to balance. Please, give me all of your tips to make this a sustainable reality.
5. Focus on Video:
I went to an amazing video workshop a few months ago and ever since, I've been inspired to create more recipe videos. As I mentioned for my overall purpose, I think video is a great way to reach new audiences and visually show how simple plant-based cooking can be.
6. Embracing Change:
Otherwise known as giving up control. This past year, I've lost count of things that haven't gone the way I planned. Some small, some tragic. All unplanned and outside of my control, which is a space that's difficult for me to be in. Embracing the change, finding grace in the unknown is my big wish for the upcoming year. I know this takes work (um, see patience above) but it's a continual try.
7. Weekend Road-Trippin:
As evidenced by our travels this morning, we now live close to some pretty cool midwest cities: Nashville, Louisville, Chicago, KC. It might not be Napa and Tahoe, but it'll do. I look forward to more impromptu travel this year.
8. Teach More:
I've taught some form of group exercise since I was 18, which if we're counting, is well over a decade. Teaching is one of my favorite jobs, but I got really burnt out last year and decided to take a break from it all. Well, I'm back and ready for more. I got my feet wet this fall teaching spin and yoga and now I can't wait to add more classes back to my schedule.
9. Friends, forever.
After living in a few different cities post-college, my best friends are permanently scattered across the country. With busy lives, kids, jobs and adventures, it can be hard to keep up. Weekly phone calls have dropped to monthly to bi-monthly over the years and while I know this pattern is only natural, I want to make sure we are always connected no matter the distance. After moving to St. Louis, my goal was to plan a trip to see one of them every year. Last year I made it to California and Chicago and I'm planning a trip to Philly this Spring to see my college bestie and her new babe.
10. Netflix less.
Um, we watch a ton of Netflix. In fact, I'm currently on season 6 of Shameless as I write this. I justify the TV being on a lot in that I'm not just watching my shows; I'm editing photos, folding laundry and crafting social media posts, but I'm not sure that makes such a difference. I'm tempted to cancel our membership altogether as the catalyst that I need, but for now- I'm limiting it to a few hours per week.
11. Quit Shopping.
I put this on my list last year and I'm happy to say, I did a pretty good job. I've been inspired by these recent documentaries (The True Cost, Minimalism, Consumed) and want to continue the practice of not buying stuff for stuff's sake.
12. Find me, Gluten-Free.
As I've hinted a few times, I'm currently experimenting with more gluten-free foods. Which kills me. I wrote an entire book on how much I love pasta (regular, plain, white pasta to be exact) and gluten-free pasta wasn't anything that I normally put past my lips. But, health happens. You know those things you know but don't actually want to do? That's how I feel about this diet change. After a few rounds of medication changes, my thyroid still isn't functioning like it should. A GF diet seems to be key in supporting thyroid function so for now, I'm reducing my intake as much as possible.
13. Celebrate 3.
BL and I celebrate our three year anniversary this May, and we've decided to head to Portugal to do it. Lisbon has been on my visit list ever since Travel & Leisure named it their destination of the year. Send me all your recommendations, pretty please!
14. Donate.
This years political events have me extremely nervous, especially the future impact on the environment. While I've doubled down on my commitment to a plant-based diet (which, by some accounts, might be the most impactful thing we can do), I'm also upping my monthly commitments to my favorite environmental groups.
15. Shut down.
Owning your own business means that the clock is always on; if I'm not working and able to, the guilt comes pouring in. I know in my heart how unhealthy this is, but it doesn't make it any easier to accept. Along with this comes the acceptance that I'm not as important as I imagine myself to be: it's OK if that blog post doesn't get written by 5AM, it's OK if I post 2 and not 3 times a week and it's OK if I say no. My aim is to have the computer closed by 7PM each night to focus on the things that actually matter.
16. Make more time for clients.
I said yes to a lot of projects this year, making 2016 my most exciting career journey yet. This meant that my balance was off-tilt; I saw less clients to make room for more meatier, long-term partnerships. While those are always exciting, it also gets me away from my purpose. In 2017, I'm dedicating more time to 1:1 clients and would love to have you join me. Check the services page for more details.
17. Read, Learn, Grow.
In grad school, there was a project called "the one word project", which is exactly like it sounds. What one word describes you? Mine changed a million times over the course of those two years, which probably means I should have chosen indecisive from the beginning. First I was passionate, then curious, then hungry, my final selection before graduation. It fit then and it still fits now. Obviously, I'm hungry for food. I am always happy if there is food somewhere in the picture, which explains the assortment of snacks I've laid out before writing this post. I'm also fairly hungry for life; for learning more, for growing, for changing. The ferocity of the hunger changes, but it's always there. Staying inspired can be a challenge, so I've signed up for a few cooking classes, a spiritual book club and extended yoga training for next year.
Wishing you a wonderful, compassionate and joyous New Year. xo