Hi friends! Last week I had the pleasure of attending the annual Food and Nutrition Expo and Conference (FNCE) in Washington, D.C. FNCE is the annual dietetics conference and in addition to the best-of-the-best education sessions covering all areas of nutrition, it's also a huge food party.
Companies, both established and new, come together to share their offerings and we RD's get a glimpse of food trends and items to be on the lookout for. Think of it as Expo West, but just for dietitians.
Plant-Based Eating
Plant-Based/Plant-Forward eating is not going anywhere, especially if the companies at FNCE are to be believed. I've been attending FNCE for 8+ years and have never seen such a focus before on plant-based, vegetarian and vegan foods. It makes my heart so happy. Finally, we are seeing a shift from both the consumer and popular food companies.
I lost count at how many dairy-free offerings there were. Oatly, Mooala, Califia Farms, Pacific Foods & other's were showcasing their latest plant-based beverages and I couldn't get enough. I've used Califia and Pacific Foods beverages for years, but Mooala was new to me. Their regular milk was delicious and I'm excited to report that they are planning to add calcium to it by early 2019.
MY LATEST VIDEOS
I was  also introduced to a new-to-me company, Sunflower Family that makes textured vegetable protein out of sunflower seeds! Cool, huh? While I have no problem eating TVP from soy, I love that there are allergy-friendly options out there. I didn't get a chance to try their samples, so let me know if you've had this before.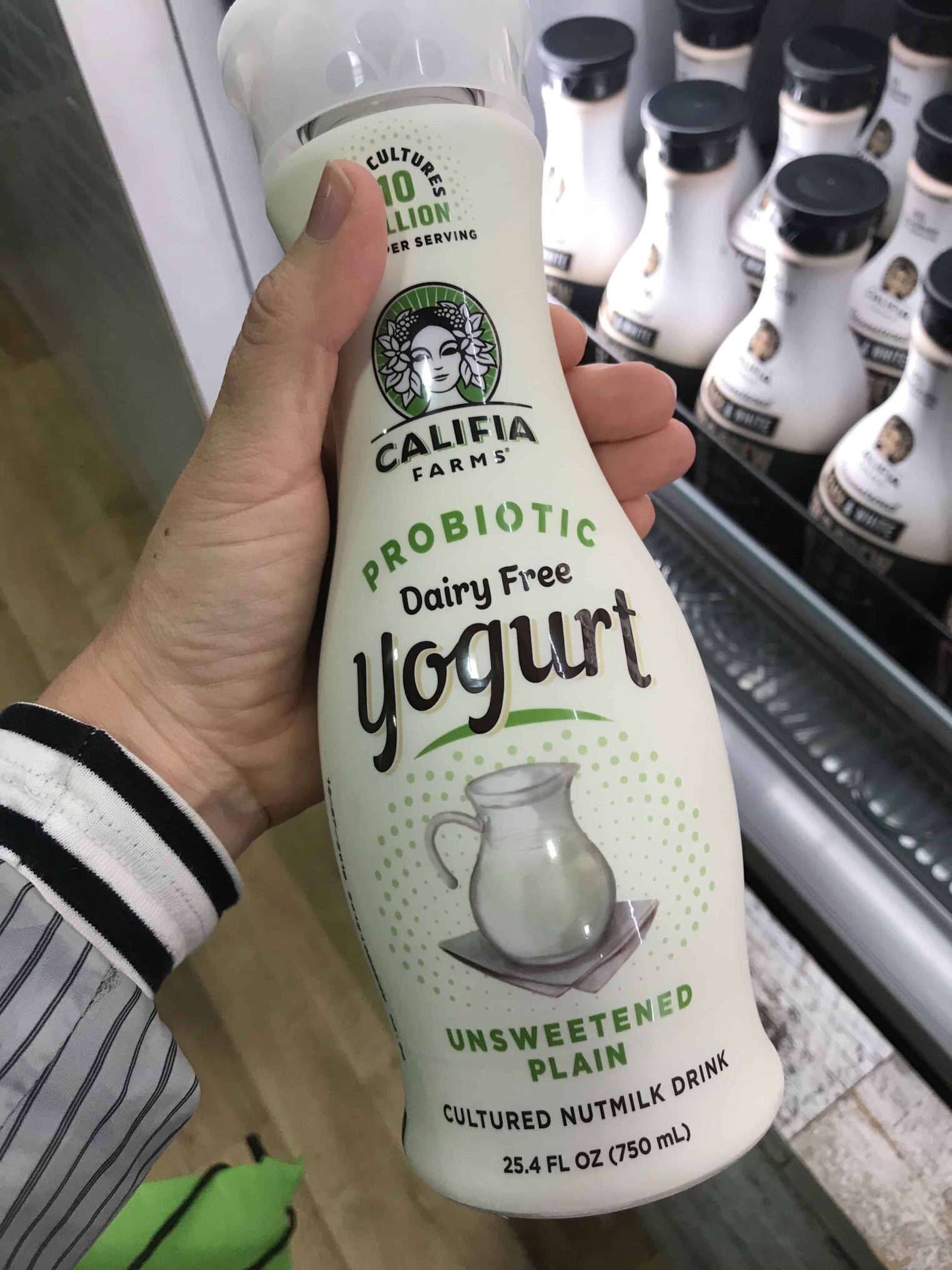 Healthier Kid-Food
You know who wasn't at FNCE? Any of the names that are usually dragged through the mud around this time of year. McDonald's, Pespi, Coca-Cola, Frito-Lay were all absent, which I think is a good thing. I do know some of the RD's who work with those brands, but I think overall dietitians have a hard enough time educating the public that we are the ones with credentials, degrees and a national certifying exam and not nutritionists (of which, you don't need anything to call yourself one.)
This argument is harder to win when reports of McDonald's sponsoring the conference are in headlines for weeks to follow. I'm not sure if this was a conscious decision by the Academy, but I'm glad to see other, more niche brands in their place.
Maybe it's because I'm a new mom and therefore my attention has shifted, but I saw quite a few brands offering healthier kids snacks. Sprout was there showcasing their baby items; and we use their products often. While I like making my own food for Vander most of the time, that's impossible to do all of the time as a working mom in 2018. Therefore, prepackaged snacks to the rescue. Carrot Mango quinoa puffs, Broccoli Curlz, Crispy Chews and their pouches are our favorites.
World of Chia was another brand at the Expo, and their products were delicious. Their chia jams contain just fruit, chia seeds and a little agave nectar. I know that we can make chia jam on our own, but again– convenience can be a positive. The strawberry was my favorite!
KIND was also there showcasing their newer pressed bars and I think these are a fantastic snack for kids of all ages. Made from just fruit and vegetables, these are the kind of bars you would make yourself if you had a few hours and a dehydrator.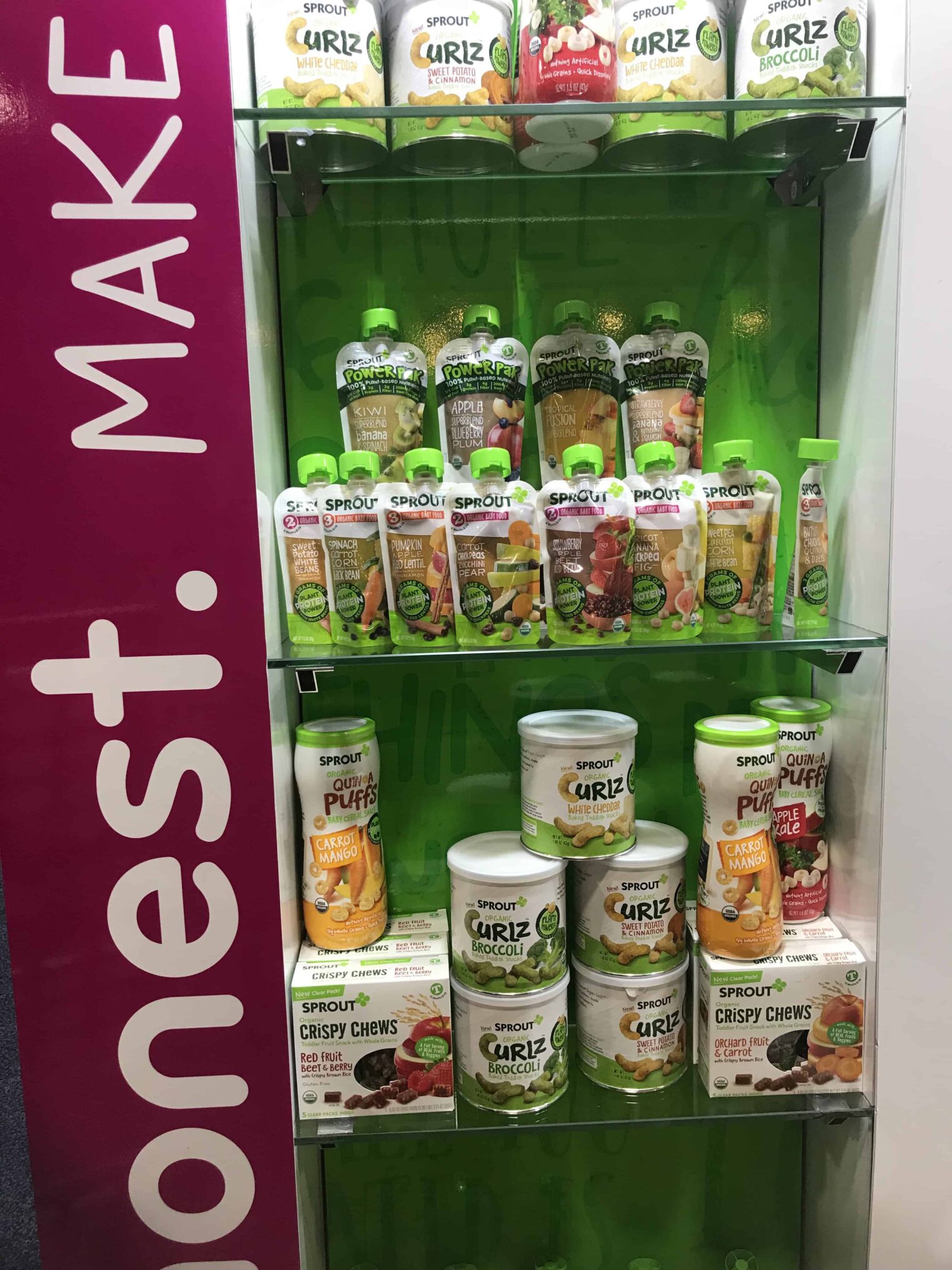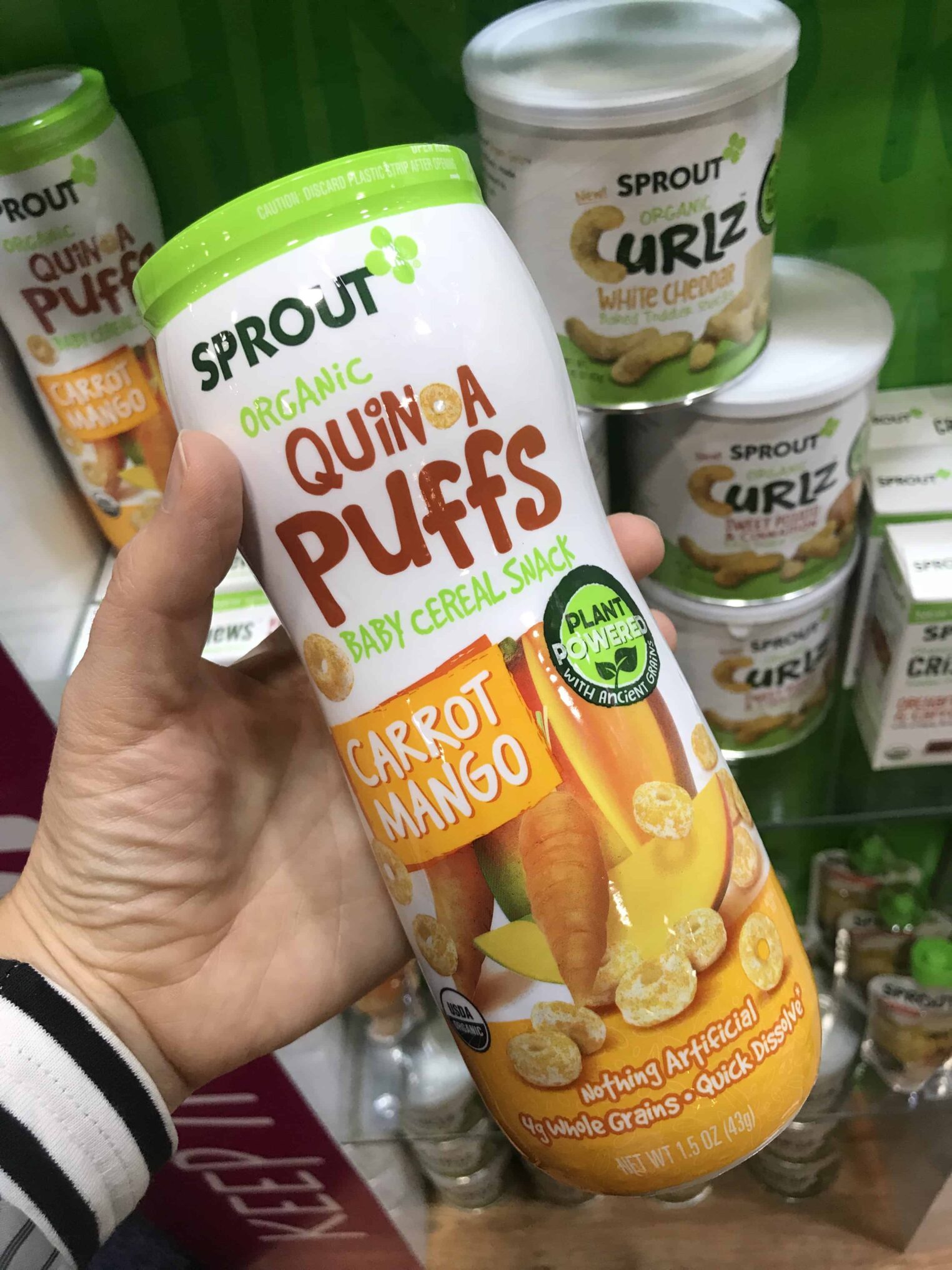 Alternative Grains
While you will have to pry my wheat pasta from my cold, dead hands– I understand that most of the world is shifting towards other grains. And, that's a good thing. While I don't like vilifying foods for no reason, I do understand that many people cannot tolerate wheat and therefore having other options is only a positive.
Banza chickpea pasta is perhaps the best-tasting chickpea pasta on the market. I serve it often to Vander as it's a great source of iron and the whole family loves it's chewy texture. Modern Table was also there showcasing it's lentil pasta's and different meal kits. We've tried these before, but it's been a while since I've bought them.
Here's where I admit that I've never tried sweet potato toast before… until this conference! Yes, I know that it's simple to create as you literally just put a piece of sweet potato in the toaster. Caulipower debuted it's newest product, par-boiled sweet potato slices that are ready in just a minute or two in the toaster. They served them warm with almond butter and wow, was it delicious. Consider me officially on the sweet potato toast bandwagon.
Bottom Line
I hope the focus on more plant-based foods only continues. For dietitians, I strongly believe that we can help push this message for better health and for the planet. As a dietitian, a mom and a consumer, I was overall so happy to see these new products that are already on the market.
For those of you who also attended FNCE, what products/trends stood out to you? Next week I'll be sharing a full recap of the Plant-Based Juniors event that we hosted at FNCE!
See also: FNCE Recap 2016, FNCE Recap 2015