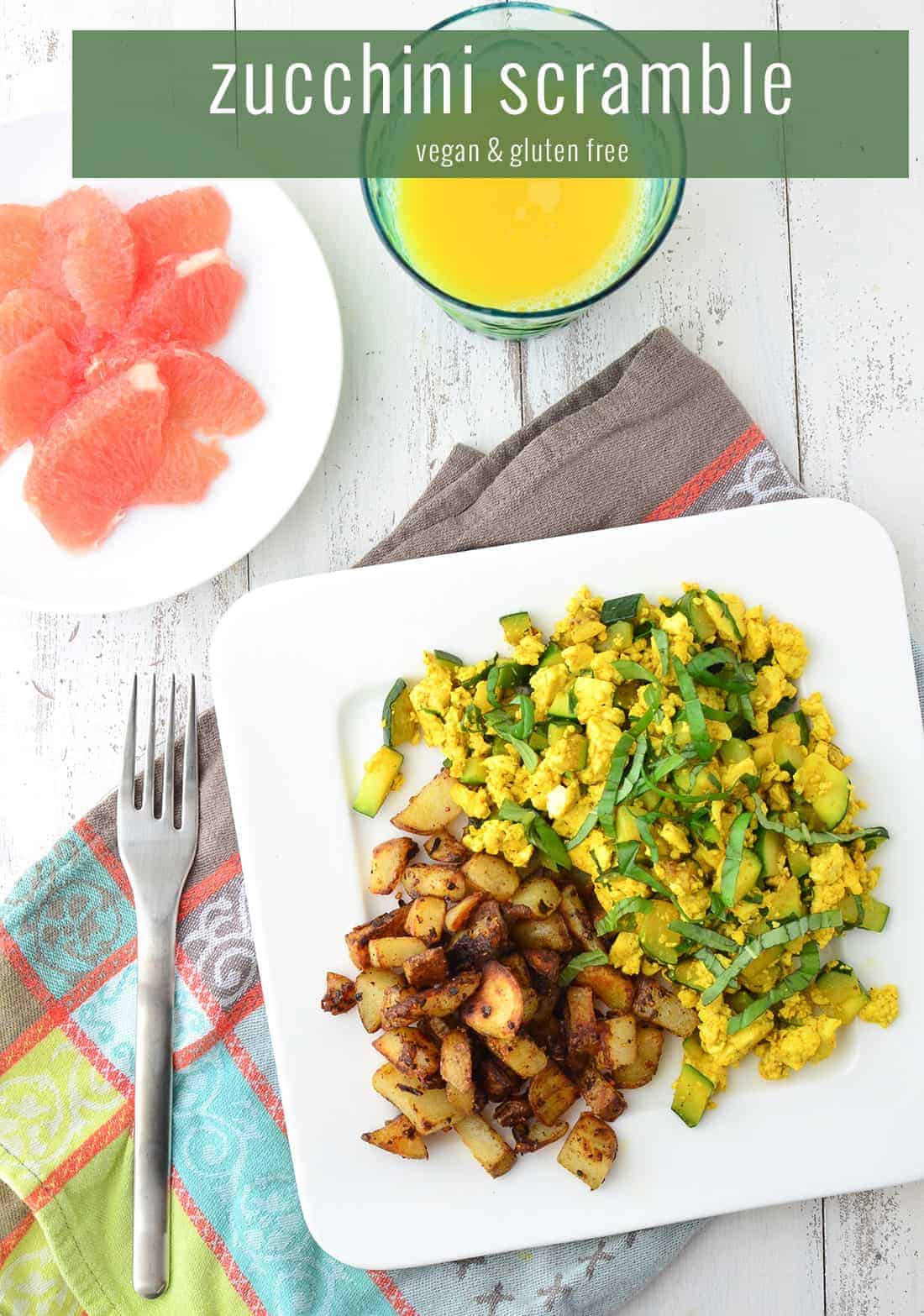 Hi, my name is Alex. I am a dietitian nutritionist and I don't eat breakfast. Ah. Feels so good to say it out loud.
I know that I'm committing a big nutrition faux pas right now, but honestly, breakfast and I have never really gotten along. For one, my morning is for yoga, maybe running, coffee and hustling to work. There isn't any time for toast, cereal, or the like. Secondly, my natural appetite isn't present until mid-morning, when I'm already at my desk and have time to eat what I really want: leftovers, salad and soup. I've just never been a breakfast kinda gal.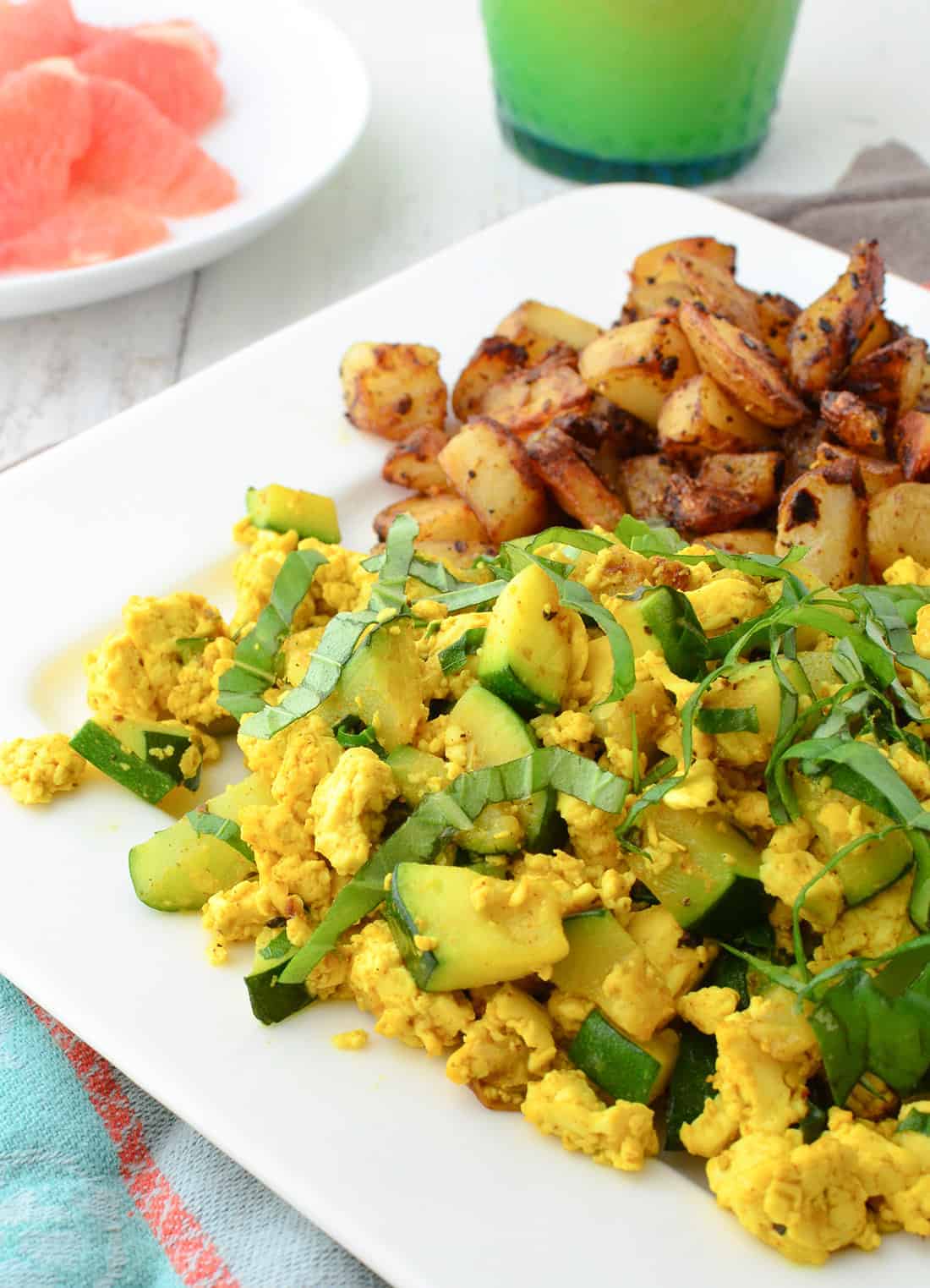 However, I know that my energy level is different on the mornings I take the time to eat a little breakfast. I am more productive at work and am not tempted to turn to the office candy dish by 2PM. So, I'm trying.
I made an effort last year to make more baked oatmeal casseroles to last through the week. And I did! All winter! It was awesome, but now I cannot look at another bowl of oatmeal or overnight oats. Momma needs a break.
Tofu scramble to the rescue.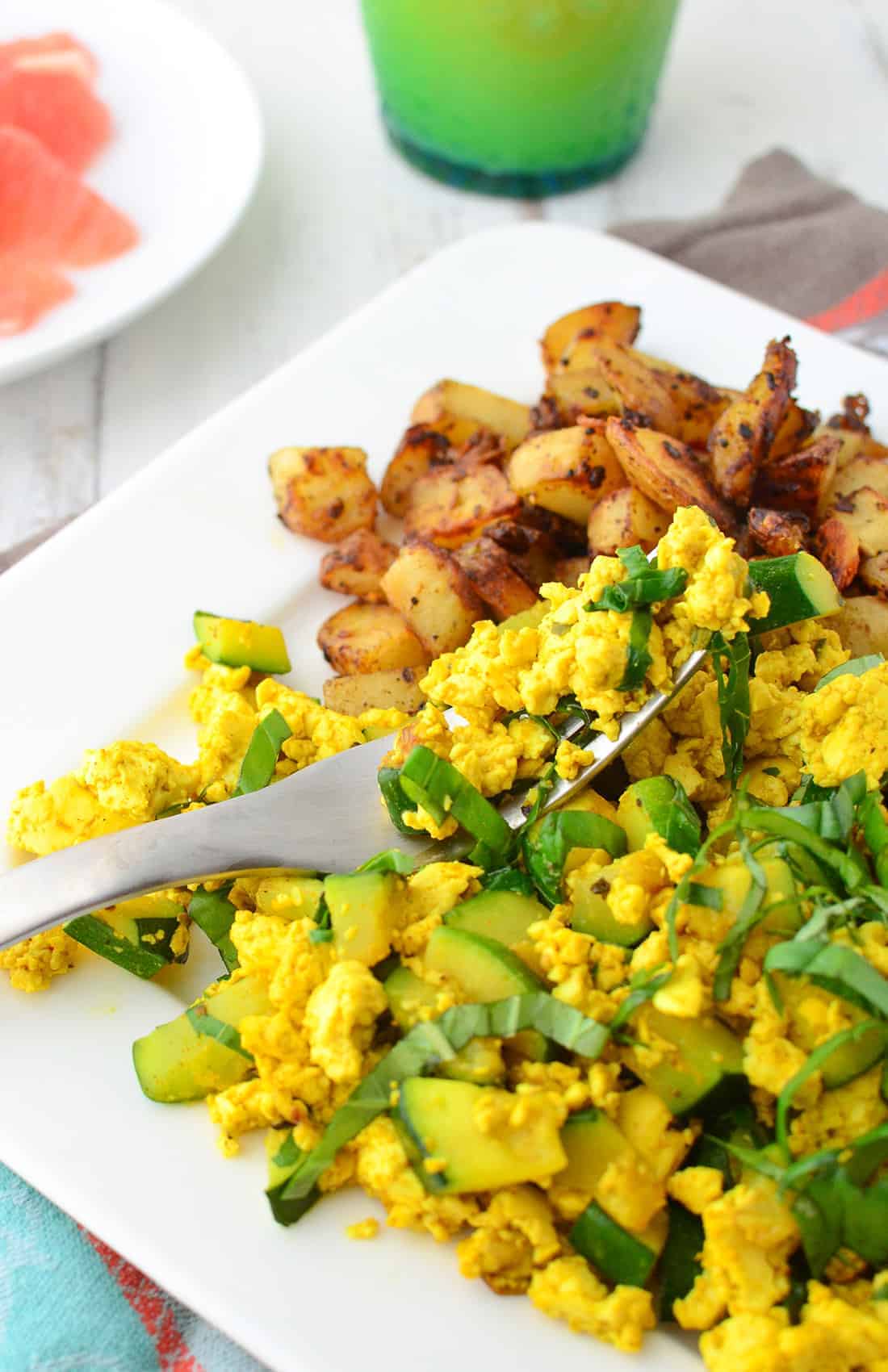 If you haven't had tofu scramble before please, please hear me out. This stuff is life-changing in the most positive way.
Isa introduced me to tofu scrambles almost 7 years ago, and I haven't looked back. Quick, healthy, and delicious, I think that scrambled tofu is superior to scrambled eggs for a few reasons:
1. Naturally heart-healthy! Cholesterol and fat-free.
2. Same texture and similar flavor to scrambled eggs so even if you hate tofu, you will probably love this.
3. I get sick if I eat eggs in the morning.
4. You can make a ton and reheat it! < —- Which is actually my favorite reason for making scrambled tofu. I make a big pan on Sundays (recurring theme around here) and then eat it throughout the week for breakfast. I pack it in individual glass containers to reheat when I'm ready. It's the perfect mid-day meal, especially when paired with zucchini, basil, and crispy potatoes.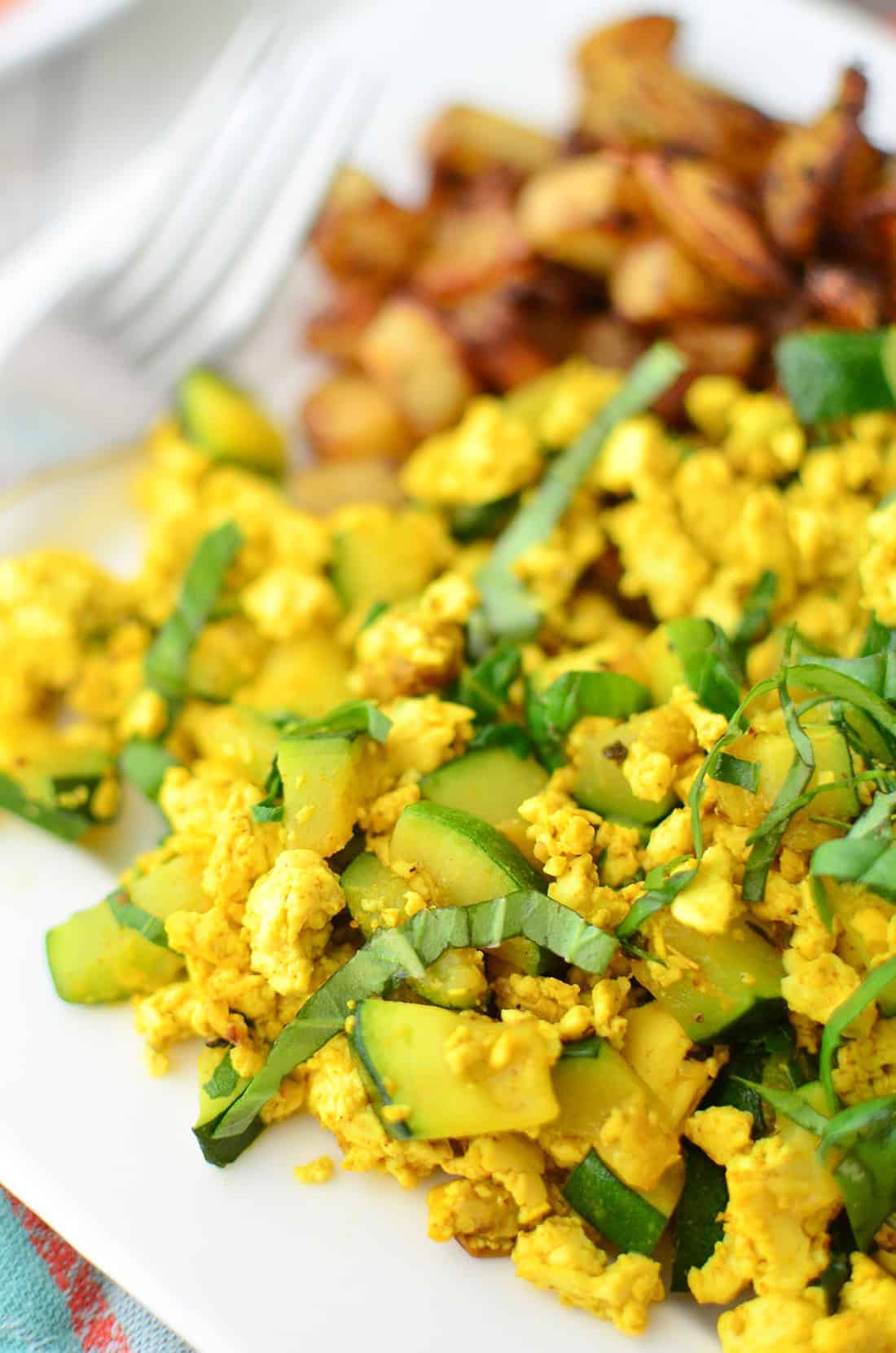 I made this zucchini scramble a few weeks ago when my family was visiting. Here's how I know this is a winner–not only did my family scarf it down, but my sister also took the recipe home to make for her husband, who happens to be a french chef. Yup, a french chef eating loving tofu scramble. What other proof could you possibly need?
Once you learn how to make it, I can almost guarantee you it will become a staple in your breakfast rotation. I like to add in whatever produce I have in the drawer, but my favorite combination is the one I've featured here. Zucchini and fresh basil are made for each other.
Like all tofu recipes, drain, rinse and press it (How to Cook with Tofu guide here).  Then, gently crumble the tofu into a large skillet to resemble chunks of eggs. Alternatively, you can use a fork or potato masher, but I think the easiest way is just to use your hands. If you like your 'eggs' a little cheesier then feel free to add nutritional yeast, dairy-free cheese or regular cheese.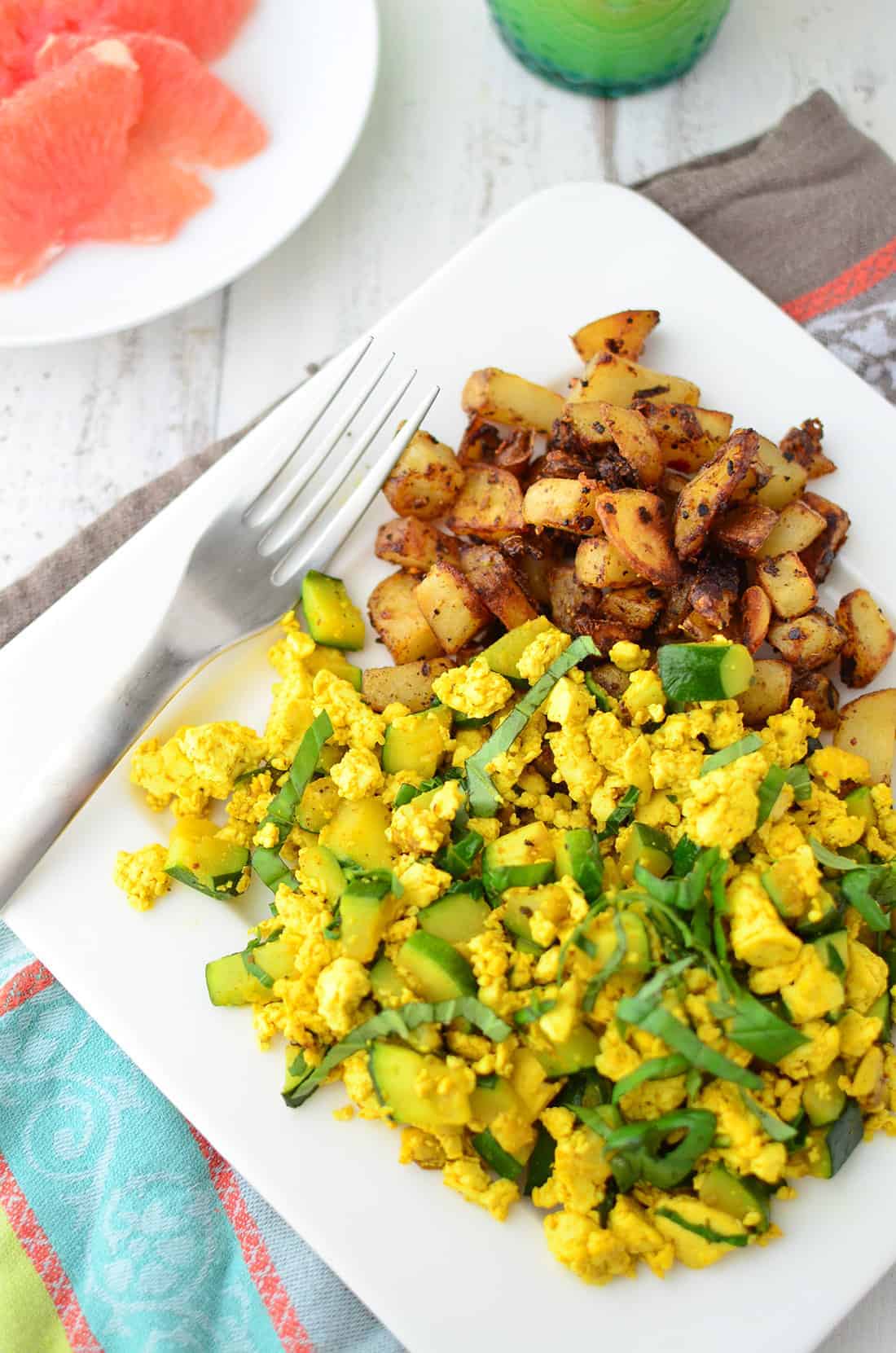 Because brunch almost always means carbs and fresh fruit, I served the scramble alongside my crispy ras el hanout potatoes. I may have gone a teensy bit overboard at the spice market in Napa and wanted to play around with my new finds. These potatoes totally rocked my world.
Cube them into bite size pieces. Heat a little oil over medium-high heat (I use my cast-iron skillet to ensure a great crust) and fry for 15-20 minutes until crispy! The last few minutes of cooking, season liberally with ras el hanout (or any other spice mixture you have lying around) and a generous pinch of salt pepper.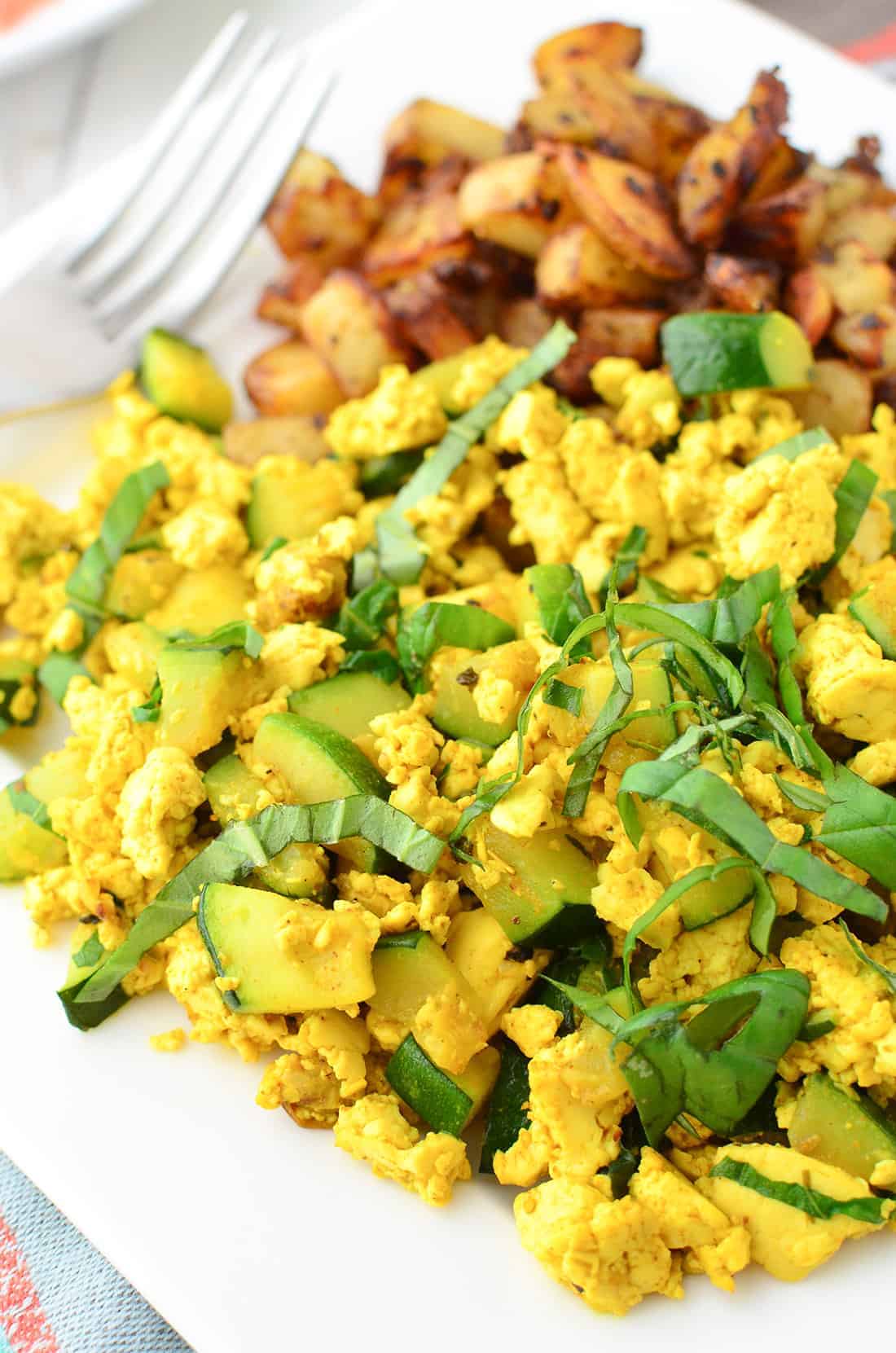 If you try this recipe, let me know! Leave a comment, rate it, and tag your Instagram photos with #delishknowledge . I absolutely love seeing your creations. Happy cooking! 
Print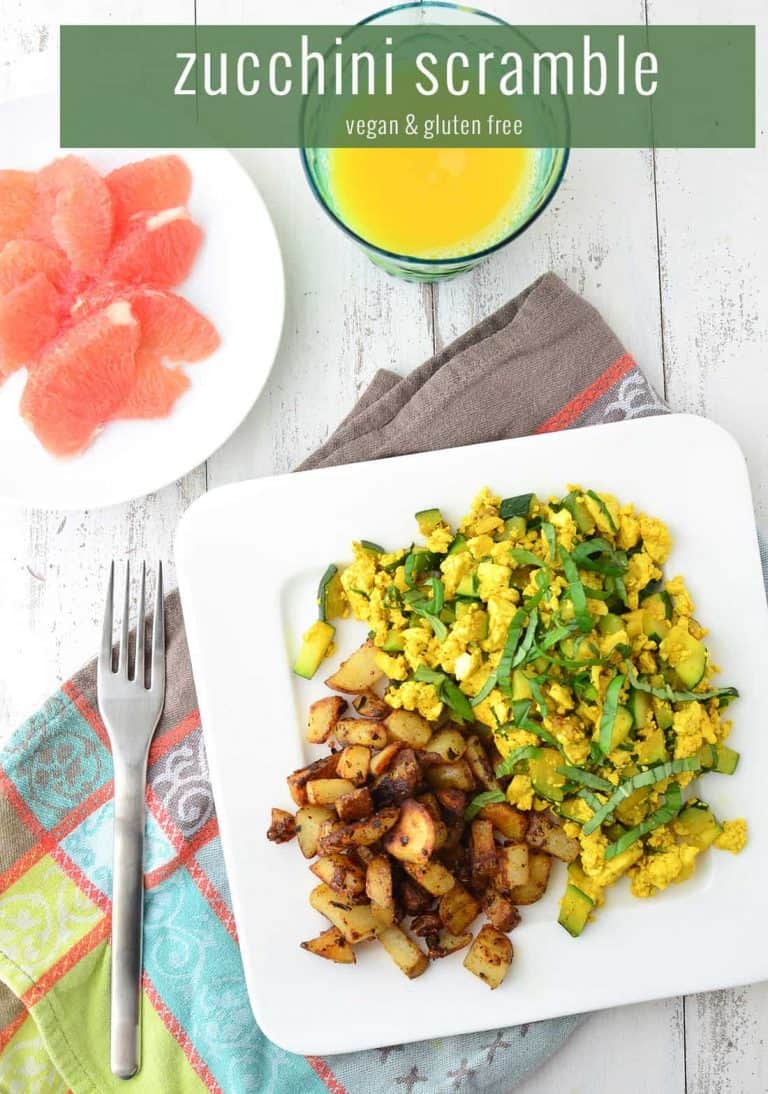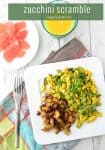 Zucchini Tofu Scramble
Author:

Prep Time:

10 minutes

Cook Time:

10 minutes

Total Time:

20 minutes

Yield:

4

servings

1

x
Category:

breakfast, brunch
---
Description
Zucchini and Basil Scramble! A healthy, cholesterol free breakfast option. If you haven't tried tofu scramble before, you're in for a treat! High protein and taste just a lot like eggs!
---
Scale
Ingredients
1 tbsp

. oil or butter (use non-dairy butter for vegan version)

1/2 cup

finely diced onion

1

clove garlic, minced

2

zucchini, chopped

1

package firm tofu, drained, rinsed and pressed

1/2 tsp

. turmeric
salt/pepper to taste (use a smidge [url:1]black salt[/url] for more of an eggy taste)

1/4 cup

finely shredded basil
---
Instructions
Heat a large skillet over medium heat.
Add the butter, onion, garlic and zucchini and cook until onion is translucent and zucchini is slightly crispy.
Crumble the tofu into the pan and season with turmeric, salt and pepper. Cook for 5 more minutes until tofu is heated through.
Stir in basil.
---