Whoosh, and just like that– it's 2018. And, what a year it's been. My life this year was defined by the incredible moment of giving birth to my son, a line in the sand of pre-mom life and post-mom life. I'm still me, but I'm so different. I've changed and grown more in these past few weeks then I think I have in years. And, I know that will only continue to be the case as my priorities and perspectives on things continue to shift and evolve.
I believe in the power of growth. I believe in goal setting and I believe in change. I suppose it's why I put these lists out year after year; a personal affirmation of what's to come and a place to hold myself accountable for what I want to achieve. I believe growth is what keeps us all going, and I'm committed to that.
I know this time of year gets associated with resolutions, which leave a nasty taste in my mouth. This isn't about resolution, this is about evolving. The kind reminder that we are all perfectly imperfect. So, I'm sharing my list again. 18 things I'm working on, excited for and thinking about as we enter into 2018. As always, I want to know what's on your list. Because, most of all, I believe in lifting up each other.
Cheers to 2018. xo
MY LATEST VIDEOS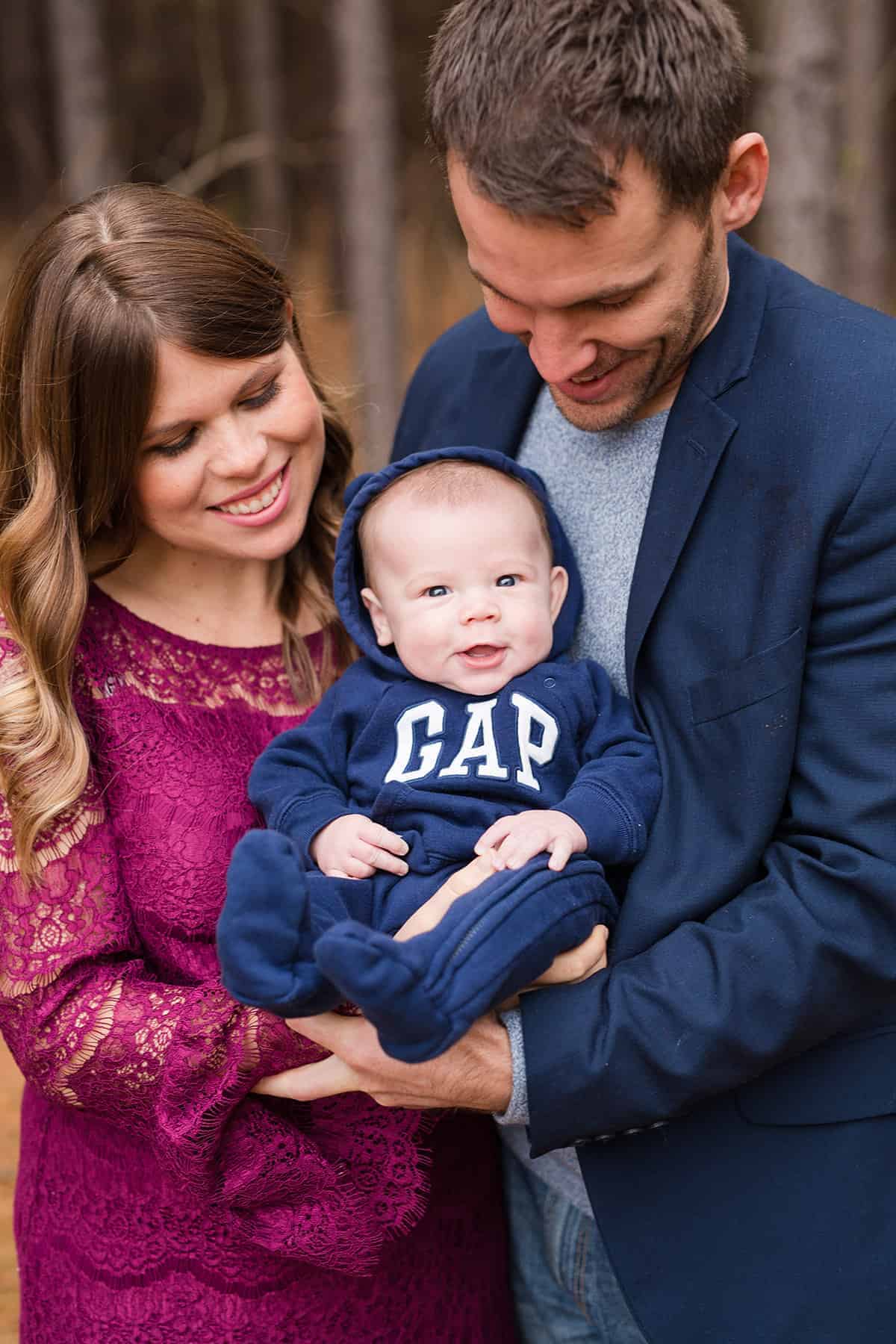 Be Present
I suppose this is always on my mind at some level, but my being present goal for right now is for a very specific event: while I'm feeding Vander. Gosh, it's so easy to pull my phone out while he's nursing, a quick scroll through Instagram for the fifth time during a 2AM feed. It's so mindless, I don't even notice that I'm doing it until I'm already there.
Sure, I know it's likely impossible to never be on my phone while I feed, but I really want to focus on leaving my phone where it is and instead focus on my sweet loves face. I know in my heart this time is so fleeting and am committing to be as present as possible during this time.
2. Cut down on alcohol during the weeknights
It's like I'm making up for lost time while I was pregnant. The last two months I've been drinking a small beer almost every night. It started when I was trying to increase my milk supply and my midwife suggested a few ounces of dark beer at night… which snowballed quickly. A little bit of wine here, a beer there, it easily adds up after being home with a newborn all day.
While I still love the occasional glass of wine with a nice meal, I'd like to try and save alcohol for the weekends.
3. Get a library card
I love reading and can easily justify buying a book, especially in the age of Amazon 2-day prime shipping. Though, after a recent scan of my bookshelf, I realized that I've bought many books over the past year, a good fraction of which I haven't even cracked yet. Therefore, I want to get a library card. Not only will this encourage me to finish the books on a deadline, it will also ensure that I don't waste money buying something I won't end up reading. We have a beautiful library a few blocks from our house and it's my plan to get a library card early this winter (which also means finally getting a Missouri license…)
Also, mama's- what age is too young to bring a baby to story time? Our local library has a baby story hour that I'd like to start attending with Van. Am I nuts for bringing a 3 month year old who will likely sleep through it?
4. Travel as a family of three
It's no secret that we love to travel, and adding an infant to the mix presents it's own joys and challenges. We've booked a few fun trips for 2018 and I can't wait to show Vander the world.
5. Meal plan- again.
Here we go again. This has been on my list for the past three years in a row. And every year, I vow that this will actually be the year. I'm like a new years dieter; I always start off strong and pitter out around the middle of February. With having to cook so many recipes for various projects, by the time dinner rolls around- I'm exhausted. And, as a family of three, it's always more food than we need so making additional food for dinner seems wasteful.
This year, the stakes are higher. We'll be introducing Vander to solids later this year and I really want to cement our family dinner habits while he's still young. We've hired a part-time nanny to help out with childcare during the day, which I'm hoping allows me to plan my recipe testing days better with time to make dinner each night.
I purchased the Nourish planner this year for this exact reason. With space to write out my meals every week, I feel like this is the daily reminder that I need. So far, so good. I've written out and meal-prepped for the first three weeks in December and I have to admit, it was easier then I thought. Sure, I relied on veggie burgers and freezer meals in a pinch, but BL and I sat down to dinner with Vander on our lap each evening. It feels like a small win with a big payoff.
Tell me- what kind of weeknight meals do you want to see more of?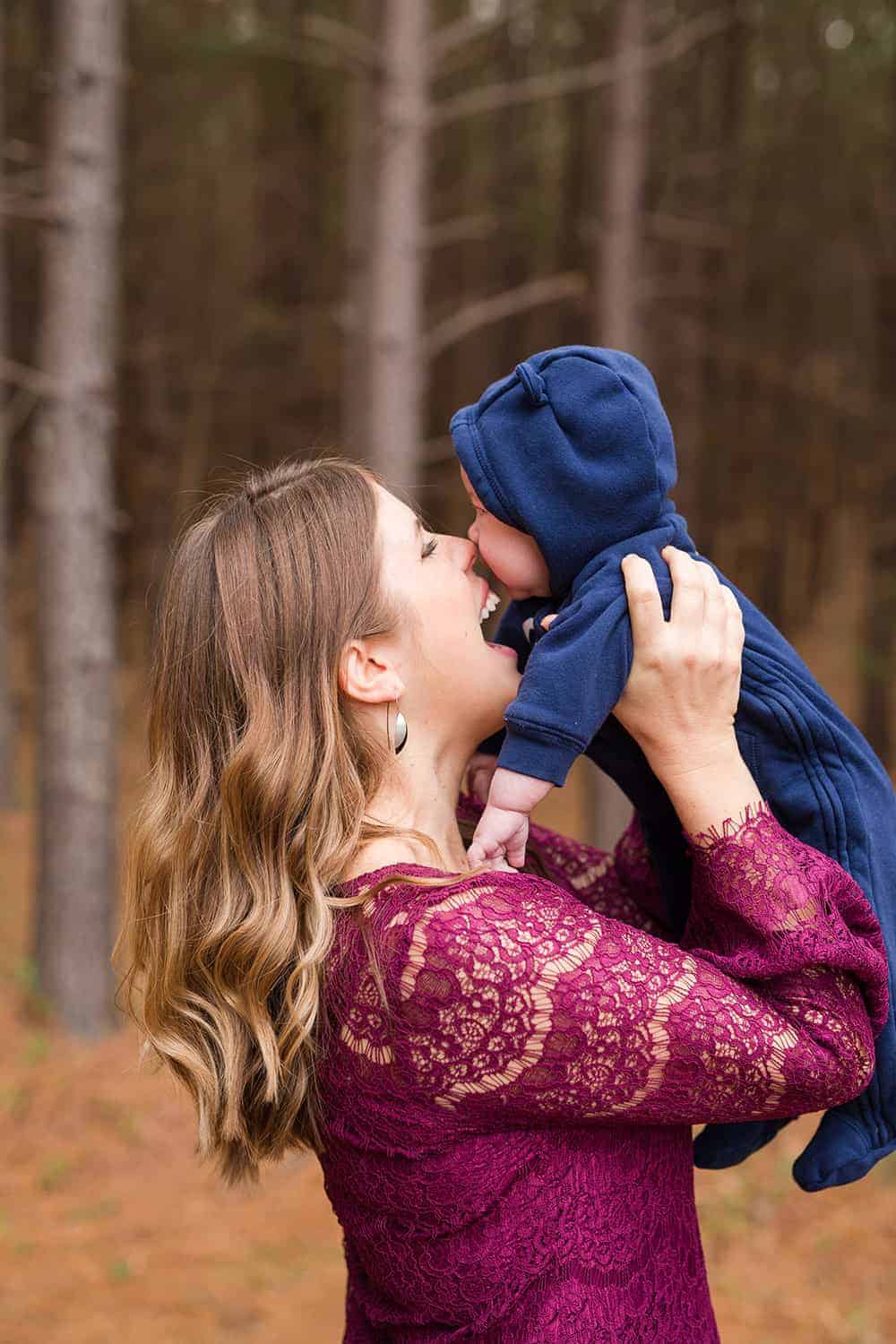 6. Celebrate Vander's 1st Birthday
Obviously, right? This year will be full of so many milestones, one of the biggest reason I'm so excited for 2018.
7. Relove my body
I knew my body was going to change being pregnant, and it's taken some time to give myself the same grace now that I've given birth. I admit, this was harder then I thought it was going to be. So many things are different now and I don't always recognize myself in photos or in the mirror. I'm trying hard to not stress out about the extra 15 pounds that I'm now carrying and to give myself permission to let them fall off as they do, and not in some hurried attempt to 'get my body back.'
The fitness piece is a struggle. Which, feels odd. I've taught some sort of group fitness class for the last 14 years and I typically relish the post-workout high. These days, it's all I can do to manage a short run around the block once BL comes home from work. From not sleeping much and being mentally/physically exhausted, the last thing I want to do is workout. However, I know this is likely fleeting and that I'll get back into a routine again once things settle down. I already joined TruFusion for a year membership, which is set to open in April.
For now, I'm challenging myself to practice what I preach: to love my body as is, with all of it's flaws and new stretch marks. To remind myself that I gave life, which is worth every change- both permanent and temporary.
8. Speaking
Professionally, this is one area I'm committed to do more of. I spoke at the Ohio Dietitians conference in May, at my alma mater in California last spring and hosted a half dozen webinars over past year. This year, I'm excited to bring my speaking skills to a larger stage. I'll be speaking at the St. Louis conference in April and in Austin this May with the Today's Dietitian conference.
9. Fall in love again with yoga
I think this falls in line with re-loving my body. I wasn't that into yoga towards the end of my pregnancy; and I haven't picked it up again after Van's arrival. I don't know why. I love yoga and I know that I'm a better person the more that I practice.
I think it has to do with time; making time even when it feels like I don't have it. While I'm not going to be too ambitious to recommit to a daily practice, I'm hoping that I can find my way to my mat as least a few times every week. I'm also currently trying to convince my two best college friends to join me on a yoga retreat later this year.
10. Donate
2017 was one crazy year. Actually, scratch that, crazy doesn't even begin to describe it. As a recovering political junkie, I spent a good part of the year consuming news story after news story, much of it in complete disbelief of what's been going on. While I'm trying to limit this habit for my own sanity, I'm reminded on a daily basis how much suffering there is in the world.
As part of my pledge to consume less, I've been motivated to give more. I'm by no means a minimalist, and know I have a long road to go when it comes to taking less, but I'm empowered by my conscious decision to not shop as much and carefully consider items before I bring them into my home.
I've also reevaluated my relationship with money, realizing that I can live on a lot less than I previously thought. I spent a good chunk of my 20's chasing money, only to realize that more is just more. It didn't make me any happier or successful. Now that my priorities include 1. Vander and 2. our overall family of three, the idea of working a ton just to make more doesn't appeal to me in the same way it previously did. We've cut back significantly on our spending habits and am focused on quality, not quantity. I'd much rather take a fun trip somewhere than a new purse. I've unsubscribed from most shopping emails and it feels good to fill my (and Vander's) closet with thrifted or consignment items instead of buying them brand new.
One area I refuse to compromise? My donations. In fact, I've tripled what I normally give, in response to everything that's been 2017. Friends, I'm terrified for what climate change will bring and most of my efforts have been in a response to that. I read that the most beneficial thing we can do in the fight against climate change is to educate women around the globe as they are less likely to have children young, less likely to have several children and less likely to live in poverty. That's why I donate monthly to the Malala Fund in a small effort to help young girls receive the education they deserve.
I'm also a supporter of charity:water, Sierra Club, Natural Resources Defense Council, Planned Parenthood and the International Rescue Committee which helps refugees.
My goal for 2018 is to only continue this trend; spend less, give more.
11. Let go of the mom guilt
Have mom guilt, try to let go of it, and repeat. With so many possibilities of screwing him up, I think it's impossible to remove all mom guilt– though, I'd like to give it a try. As I'll share in the coming weeks, we had a tough go in the beginning around his feedings. I'm still not able to produce much milk, even after trying every trick in the book. In the first few weeks of his life, this felt like an enormous challenge and one I wasn't prepared for mentally. I cried myself to sleep almost nightly in the beginning, a mixture of sadness, shame and pure exhaustion. Now that I'm past that point and can see the forest through the trees, I'm much kinder to myself about the road that we've taken.
I know these situations will continue to come up again and again; places where I feel like I should be doing more/better and I hope I'm able to give myself the same grace to let things unfold as they may.
12. Be Better about Sponsorships
It's quite the conundrum: how do I continue to show up here at least three times a week and still make enough money to justify doing so? It's no secret that I take partnerships from brands that I use and trust, but I want to be even more selective about this process in 2018. I want to really make sure that I'm not chasing the dollar, and only partnering with brands I truly believe in.
13. Find time for date nights
If there's one piece of advice my mom friends gave me for life after a newborn, it's this: continue to make time for your marriage. BL and I have agreed to have two date nights a month. In line with our spending less, one needs to be almost free (going on a long walk, a picnic in the park, taking advantage of the many free events that St. Louis offers) and one can be a little more special. Either way, I'm determined to keep our romance alive, even when I'm covered in baby spit 99% of the time.
14. Volunteer
We've hired a part-time nanny so I'm able to continue to see clients and take on projects during the week. I'm excited to find this ever-elusive idea of balance; being a stay-at-home mom part of the week while also finding purpose outside of that with my work.
Part of this also means volunteering; a challenge I've given myself to try and volunteer in some capacity at least monthly. BL and I have signed up for the GenNext group; an opportunity for 20 and 30 somethings to meet and volunteer in various ways. Volunteering and quality time together? Seems like the perfect combination to me.
I forget where I heard this, but it's resonated with me so much. The idea that we always have 99 problems; even when we have solved one, we usually add another one to the list. But, focusing on someone else's problems allows yours to dwarf, so you aren't as consumed by your own issues, thus promoting happiness. Of course, this makes so much sense and we know this to be true, but I liked the way this concept was presented.
15. Give more compliments
If you see something, say something. I want to be more generous in the compliments that I give, whether that's to my life-long friends or to a stranger that I see at the coffee shop. In a world that feels so negative sometimes, I want to offer a source of genuine kindness.
16. Challenge my culinary skills
This blog will be entering its eighth year in 2018, which feels like a small lifetime in some ways. It's grown and evolved so much over the years and I'm finally happy with what I'm putting out. Part of this means that I need to continue to create and evolve, challenging myself with new recipe ideas, techniques and content. I'm excited for what 2018 will bring.
17. Be more spontaneous with our social life
Last-minute outings are a lot harder with a newborn (why does it feel like I'm packing for a small vacation every time we leave the house?) but that doesn't mean we can't enjoy impromptu meet-ups. I made good on my list last year in widening my circle of St. Louis friends and part of this means saying 'yes' even when I don't want to. I'm a homebody at heart; I'd much rather snuggle on the couch with BL and Vander then do most things, especially in the middle of a St. Louis winter. But, I'm challenging myself to be present with my friends as well. Saying yes when they want to grab a last-minute drink, inviting others when we head out on a walk and going to various social events.
18. Wellness Writing
Some of my most favorite posts on this website have nothing to do with food. The ones I am most proud of fall into my 'happy weight' column, advice for all of us on accepting who we are, the body we are in and focusing on habits, not quick fixes. I know these posts resonate deeply with many of you as well, and I'm committed to writing more of them.
Therefore, if you've got a topic you want addressed- let me know. Comments and emails work best; a reminder that this space is a much for you as it is for me.
Wishing you a wonderful, joyous and happy 2018. xo