New here? Be sure to check out Week 1: Getting Started on a running program, Running for distance , Making a playlist, Pre-Workout Nutrition, Core-Exercises for Running, Post-Workout Nutrition, and Outside vs. Treadmill?
Getting back to our running challenge… we've only got 2 weeks left! This week's topic: what to wear?
I'm the first to admit that I am a total sucker for nice workout gear. Lululemon pretty much had me at hello (I know, I know), I'm practically giddy anytime I enter a Nike or Lucy showroom, and shop for new running shoes is just as enjoyable as shopping for heels. There is something so motivating about nice, new workout clothes.
I'm not a believer in food rewards for anything, especially on a weight-loss program. I do however, believe in the power of new running shoes or top. Losing weight? Great! Instead of congratulating with a nice dinner out, how about a new pair of running capris?
Living in Northern California has enviable perks, with weather topping the list. It rarely dips below 40 degrees, even on winter mornings. Therefore, I look for clothes that support, comfort, and breathe! In high school I lived old cotton shirts and Umbro soccer shorts. While they got the job done, I definitely noticed a change in comfort when I upgraded to breathable clothes, a supportive sports-bra, and lightweight shoes.
My favorites: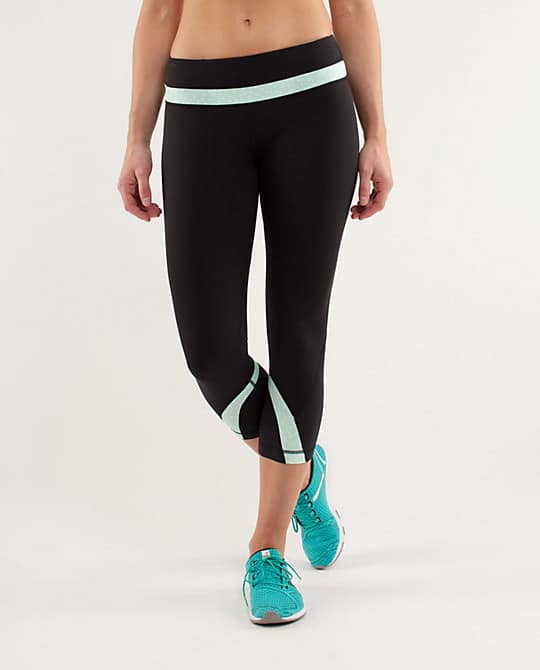 Photo Credit: lululemon.com
Hands down, my favorite running crops are these Lulu's. I know they are pricey, I get it. But for something I wear almost every day, it's totally worth it to me. They have mesh lining around the back of the legs, perfect for cooling off on sweaty days.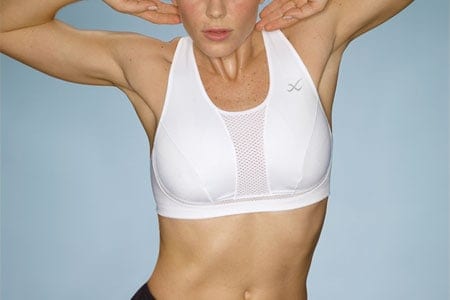 Photo Credit: Women's Health
I've got a small frame with a pretty large chest. However, that's not going to stop me from running. This is one of the best sports bras I've ever used: this bra supports and has a ventilation panel down the center. Another win for warm days.
Brook's Running Shoes
Photo Credit: Brooksrunning.com
BL totally got me hooked on Brook's Running shoes. They are head and shoulders above Nike, Reebok, and Asics in my opinion. I look for deals on overstock.com; they usually carry Brook's shoes for far less than retail.
What are your favorite running products? Do clothes and shoes matter to you when it comes to fitness?