Looking for simple dinner ideas? Try these easy vegan pasta recipes, perfect for any weeknight.
On evenings that I'm not sure what to make, I almost always turn to pasta. It's simple, I'm (almost) always in the mood for it and everyone in my family loves it. Plus, there's rarely a wrong combination.
If you need some inspiration, make sure to save these. I've personally made all of these recipes at least a handful of time and I can guarantee that your family will love them.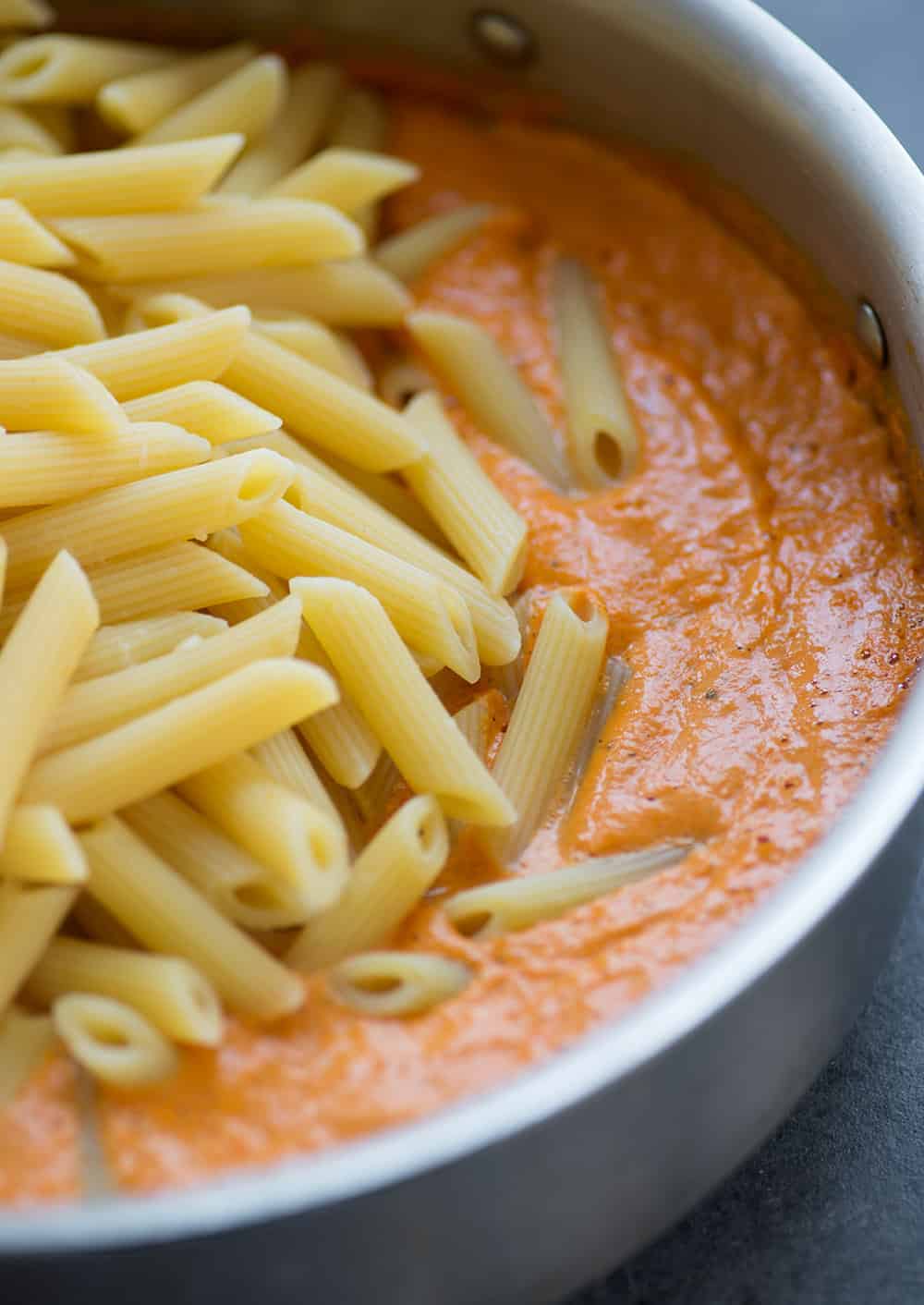 This is my go-to sauce when I don't have much in my pantry and need a quick dinner. A jar of roasted red peppers, some nutritional yeast and spices- bam! Dinner is done.
MY LATEST VIDEOS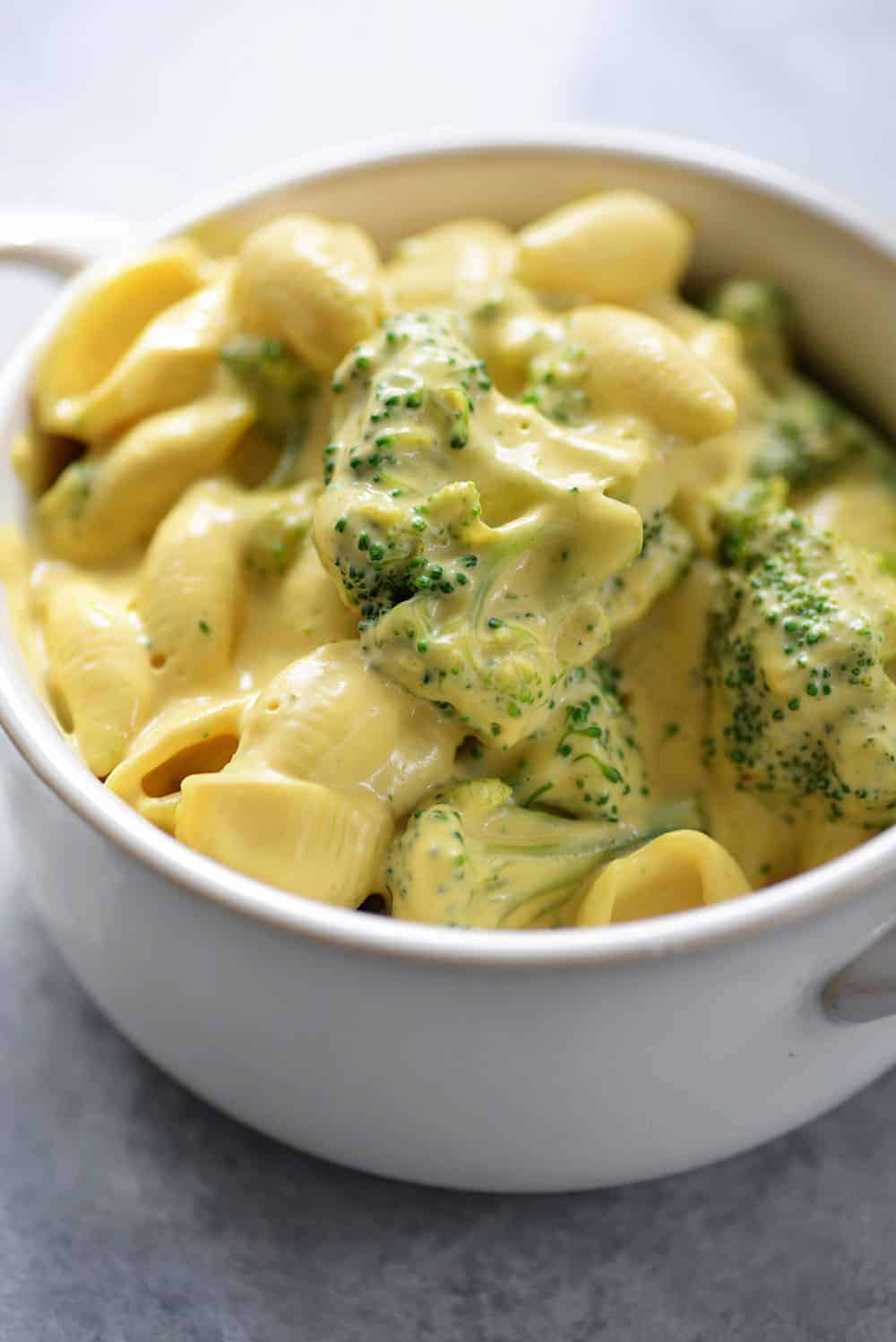 Looking for a recipe that will appeal to everyone in the family? This vegan mac n' trees is it. It's creamy, dairy-free mac and cheese with added steamed broccoli. I make this one at least once a month; it's the perfect antidote for comfort meals.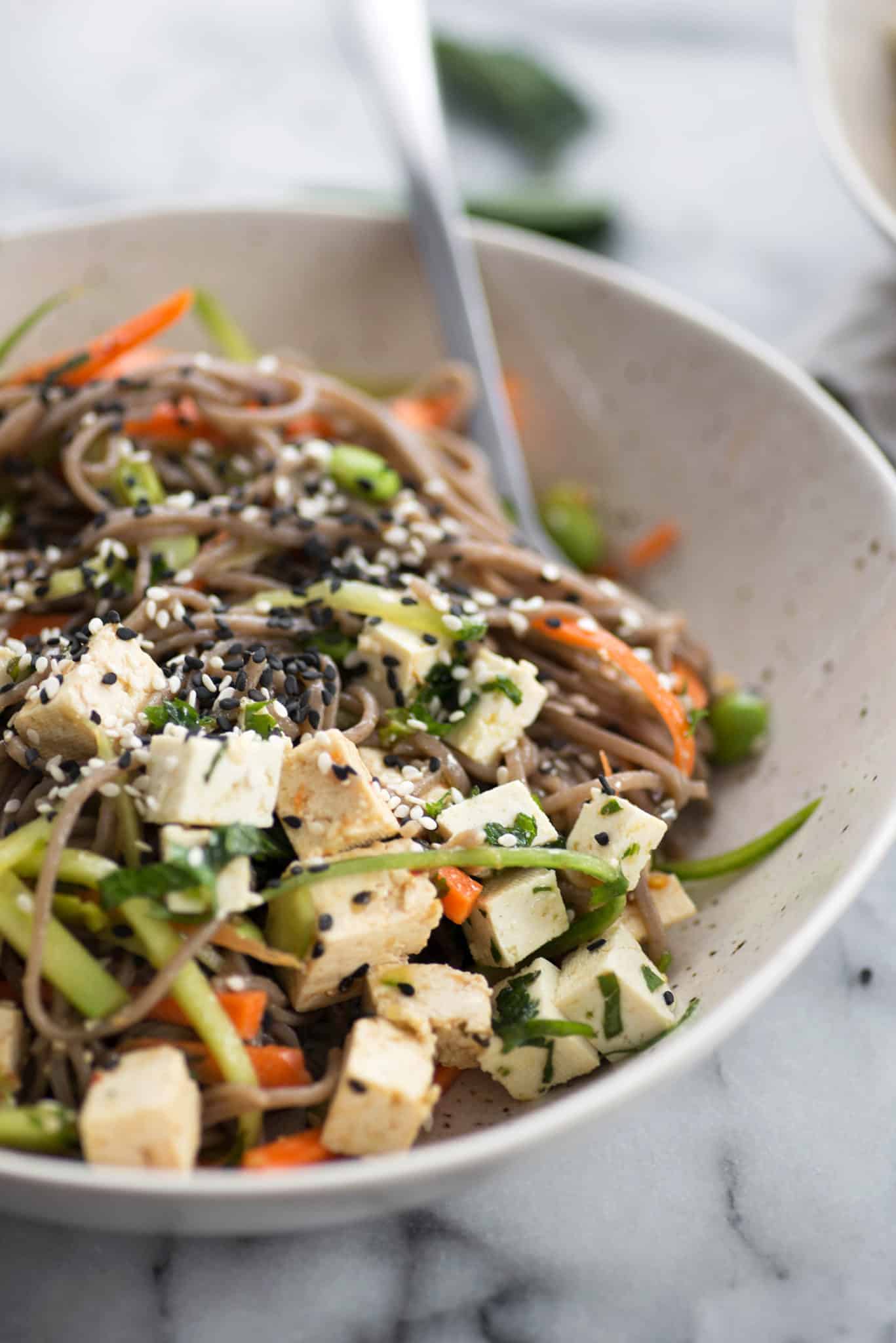 Who says noodles has to be Italian cuisine? These soba noodles are a great weeknight meal; especially with marinated tofu at the center.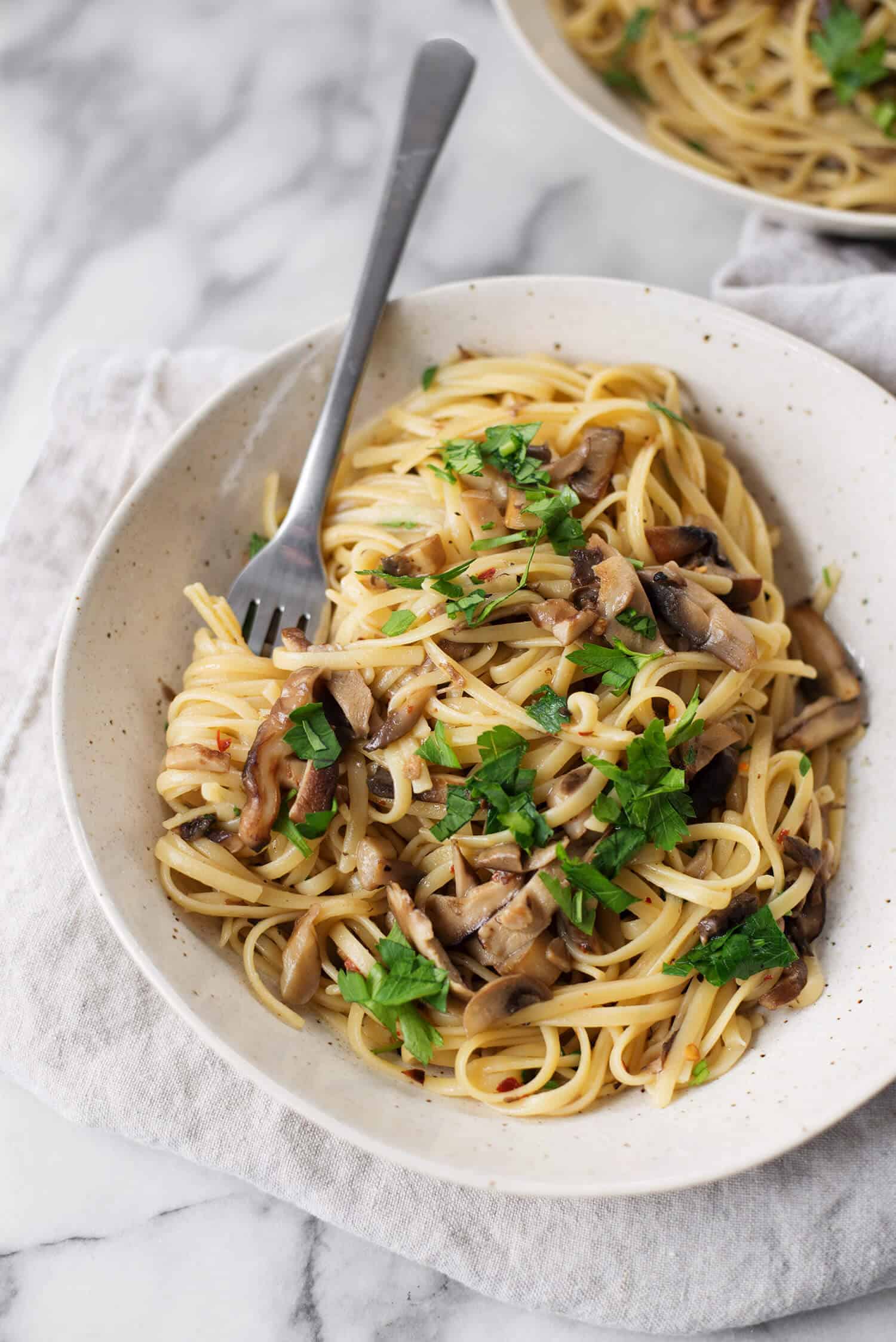 I made this recipe so many times while pregnant. If you like mushrooms, then you've gotta try this one. Looks fancy, but easy enough for weeknight eats.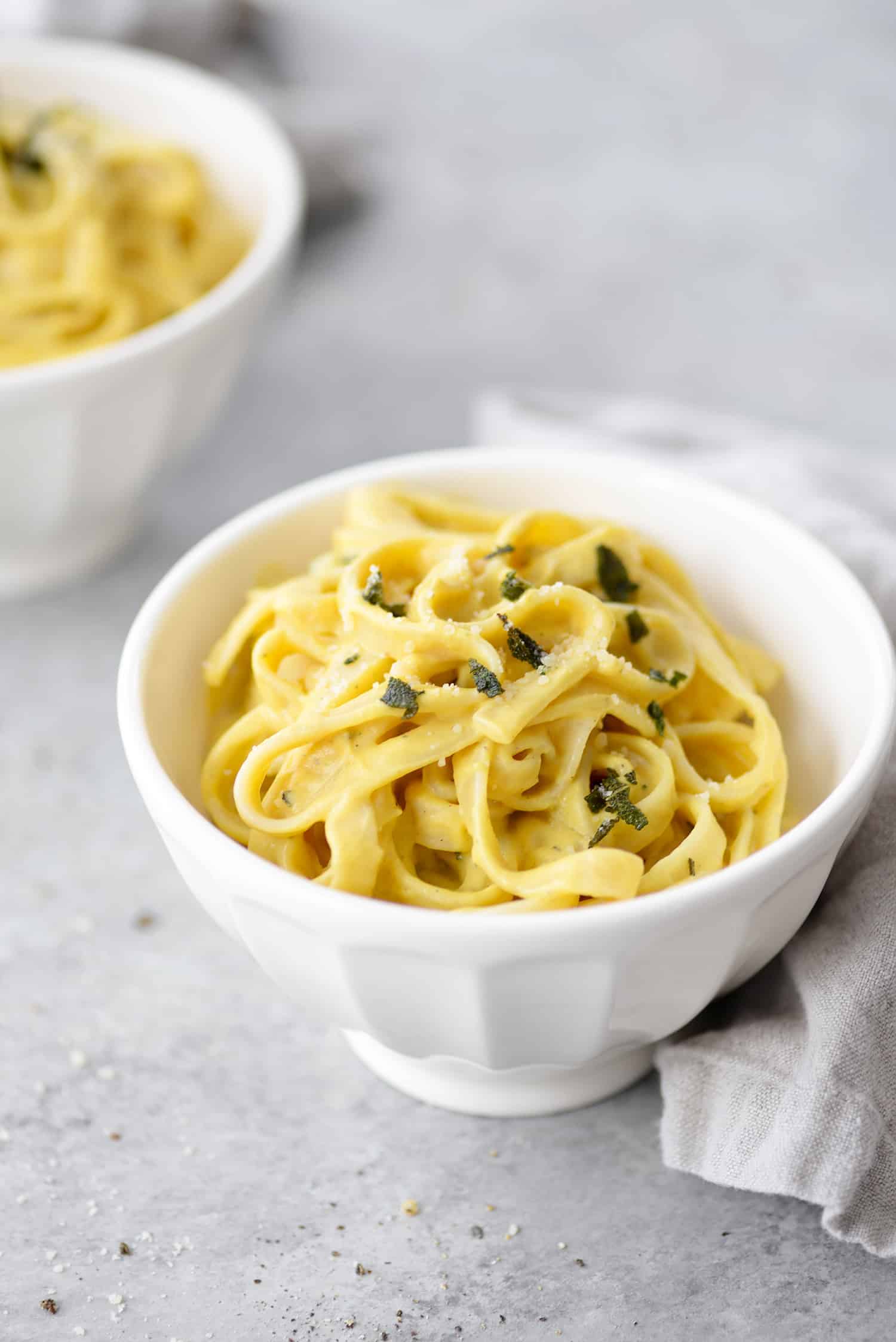 No matter what time of year it is, this butternut squash fettuccini should be on your menu. No butternut squash at the store? No problem; sub in canned squash puree or pumpkin puree, available all year long.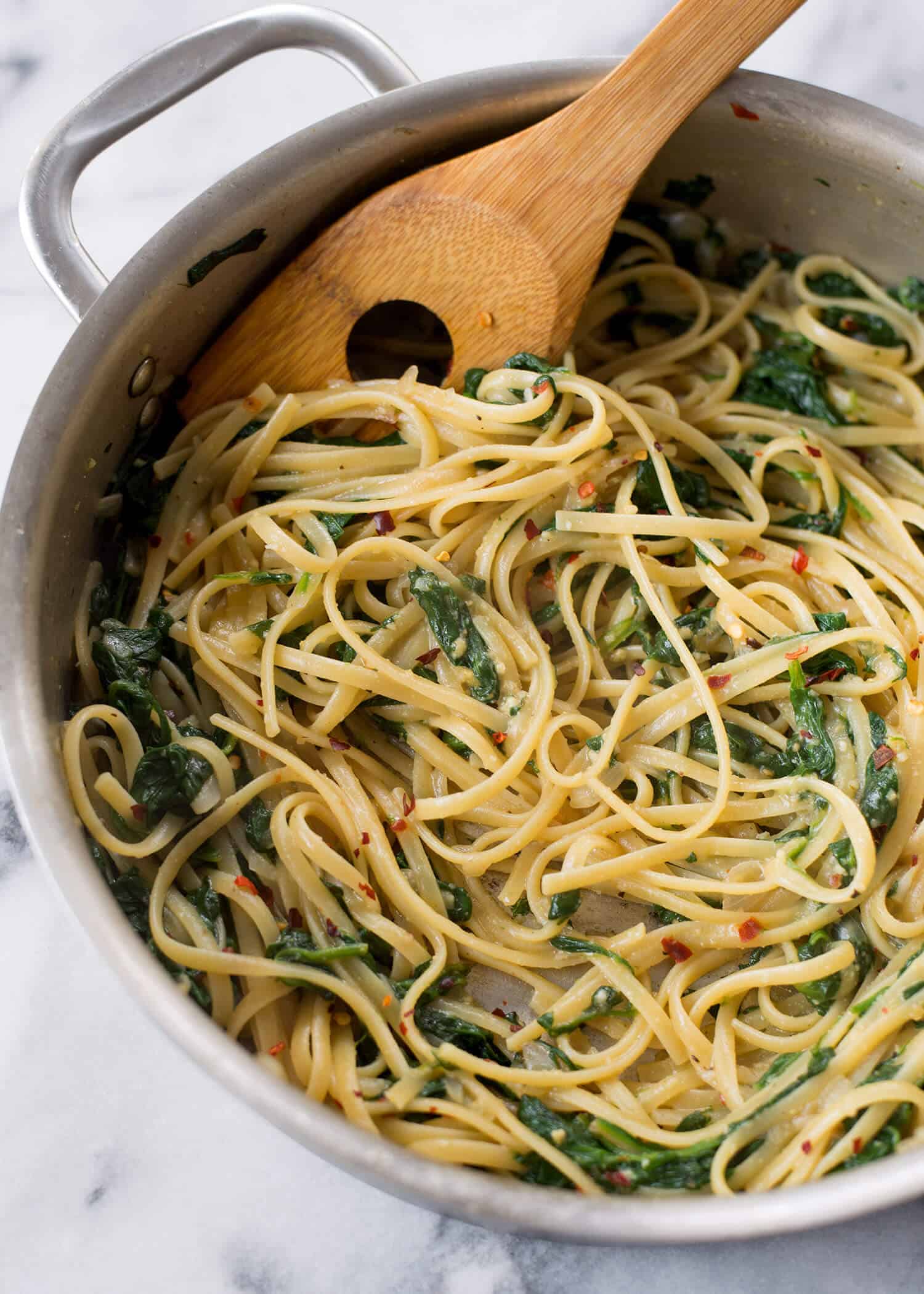 Want the secret to restaurant-worthy pasta? This recipe is it. Super glossy pasta with sautéed garlic and spinach.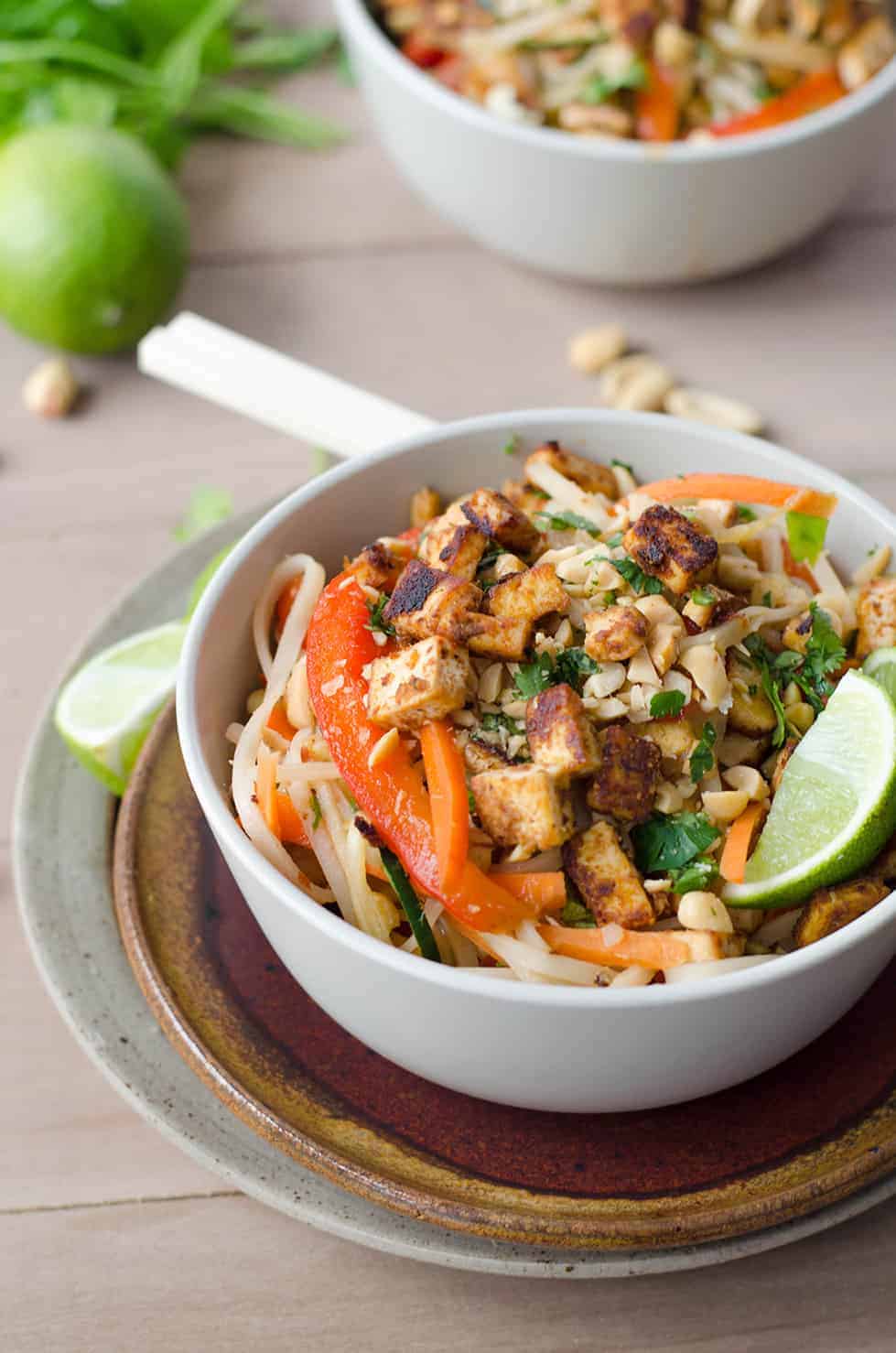 My two loves in one dish: pasta and thai food. This one is so delicious, especially with crispy, spicy tofu on top.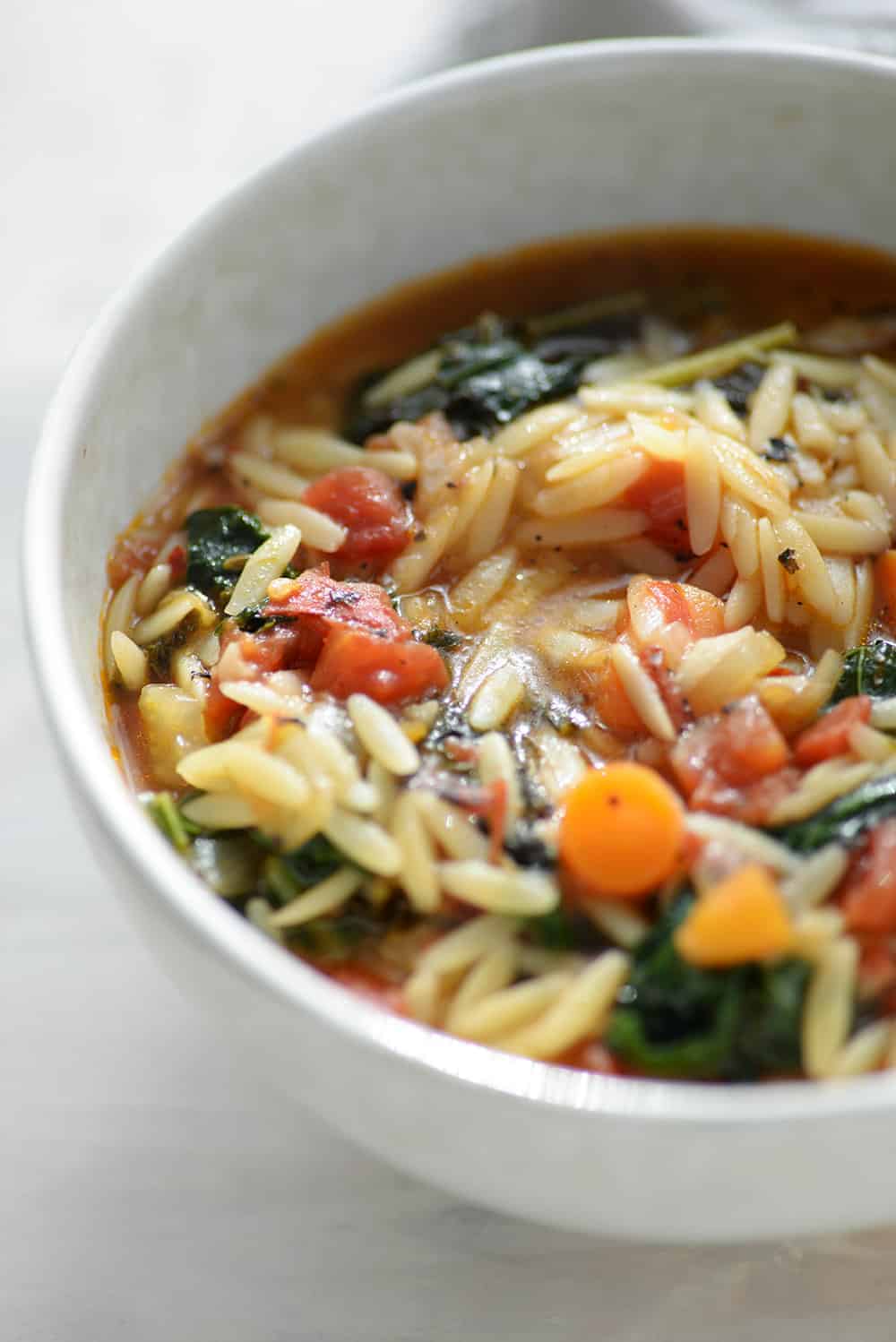 I know this is soup, but it's still easy to throw together! Aromatics, kale, tomatoes and orzo pasta in a simple, delicious dish. You all LOVE this one as much as I do!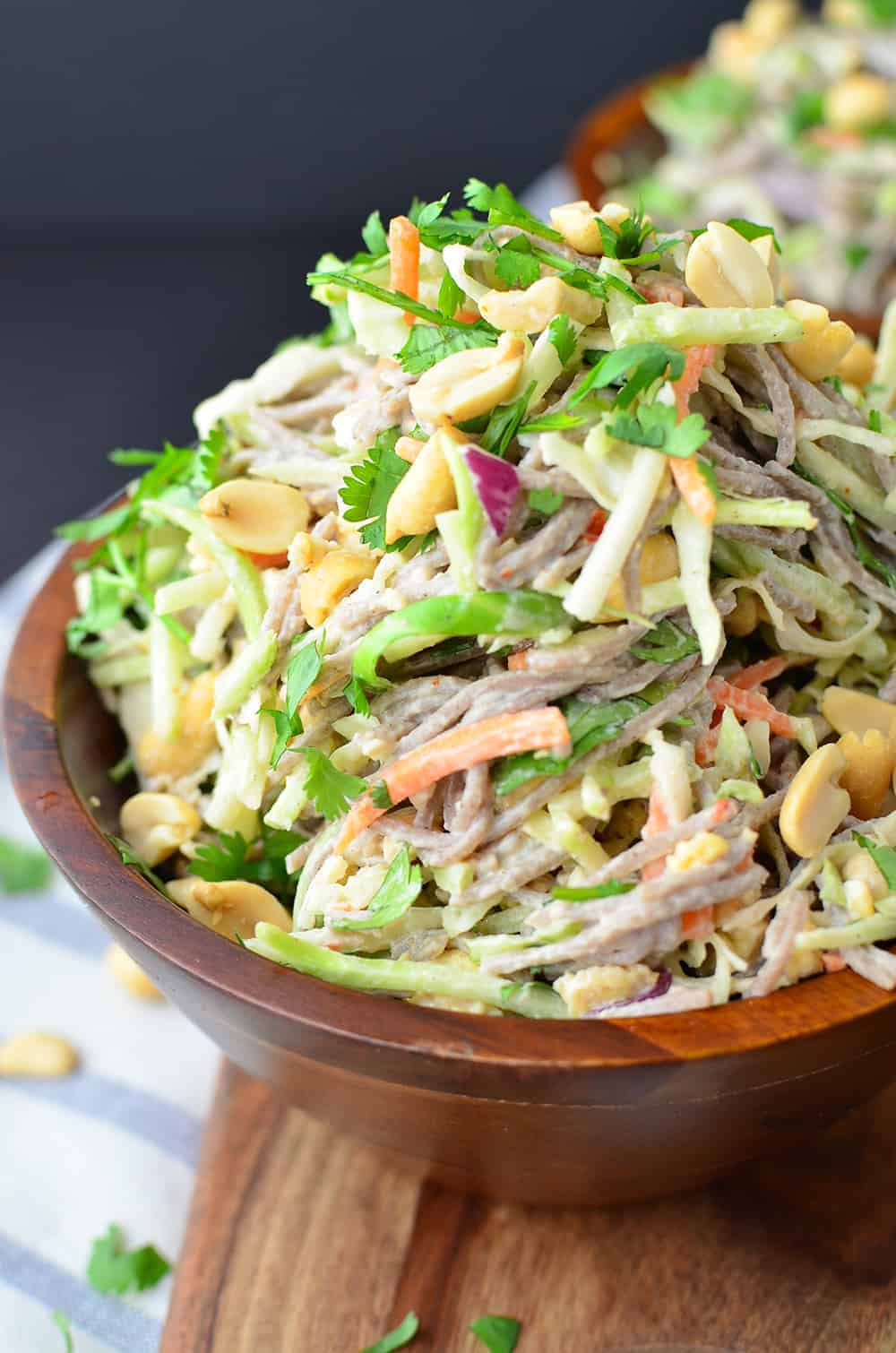 Oh man, I love these peanut noodles. These soba noodles are coated in the best peanut sauce, with broccoli slaw and cabbage for extra prebiotics and fiber.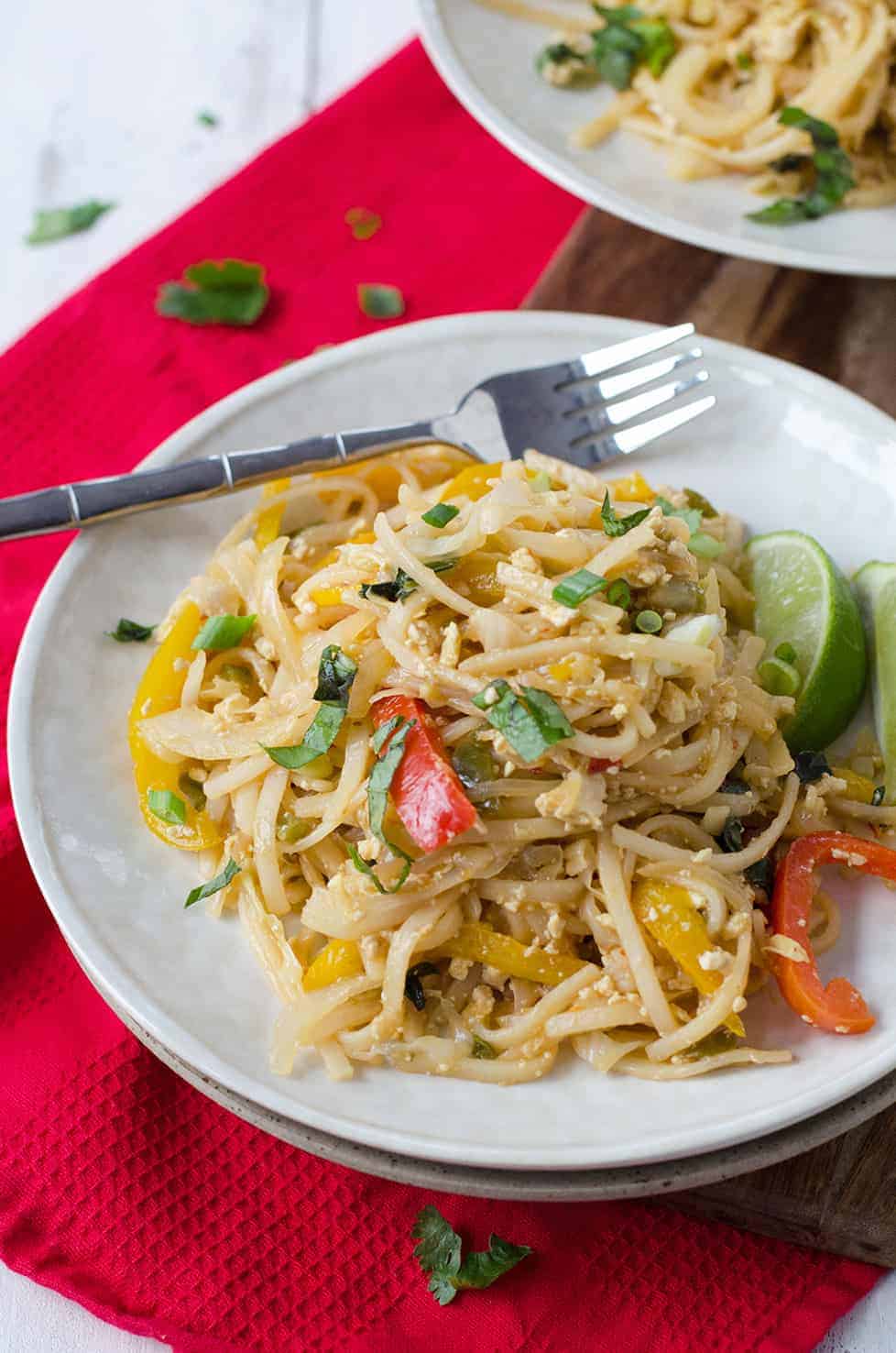 Have you tried drunken noodles before? This recipe only takes a little more effort than take-out. Make the sauce, cook the noodles, add the tofu and cook together. So, so good.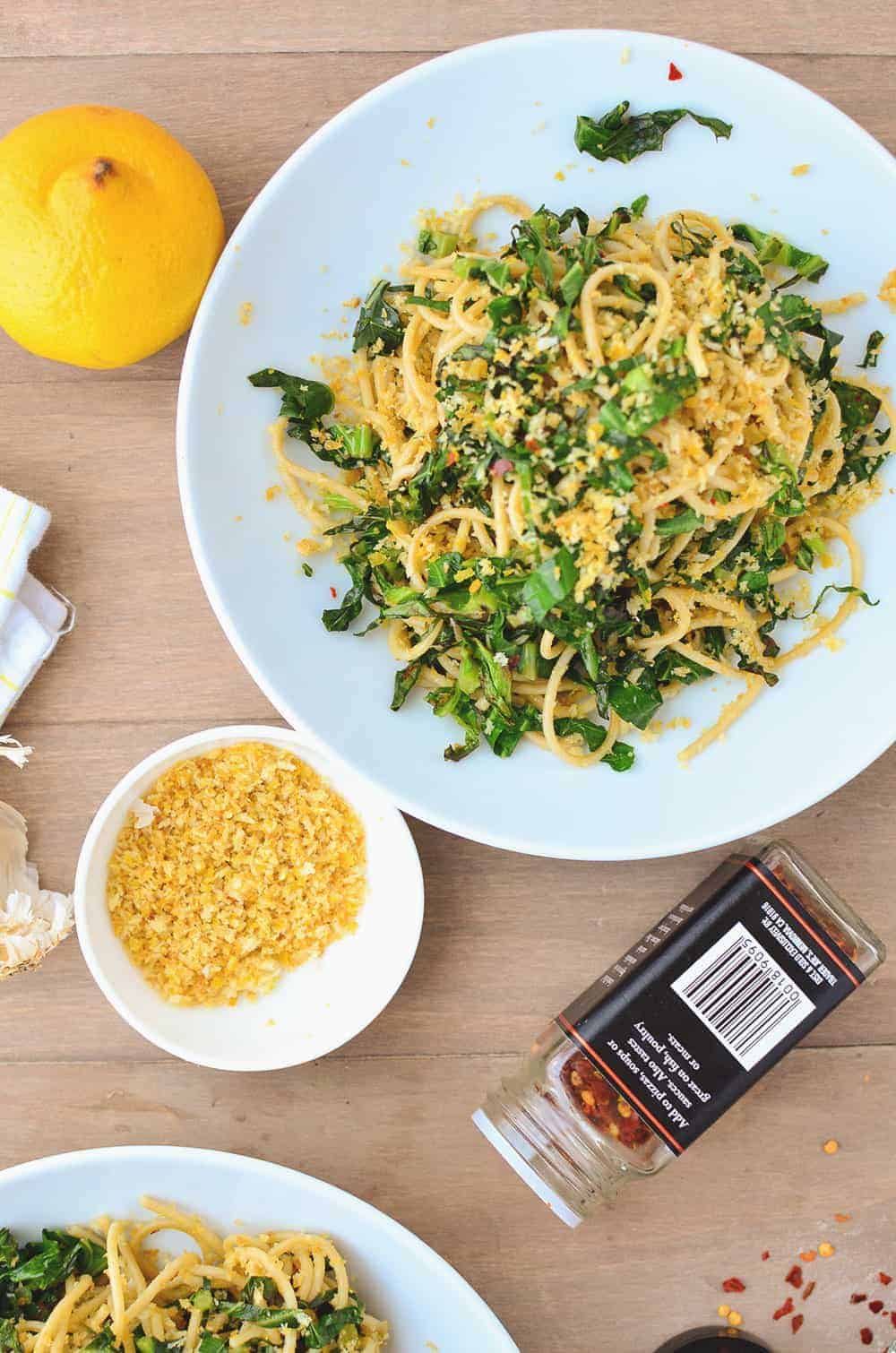 No, you don't need parmesan! Toasted garlic breadcrumbs are a great parm substitute; try it in this collard green pasta dish.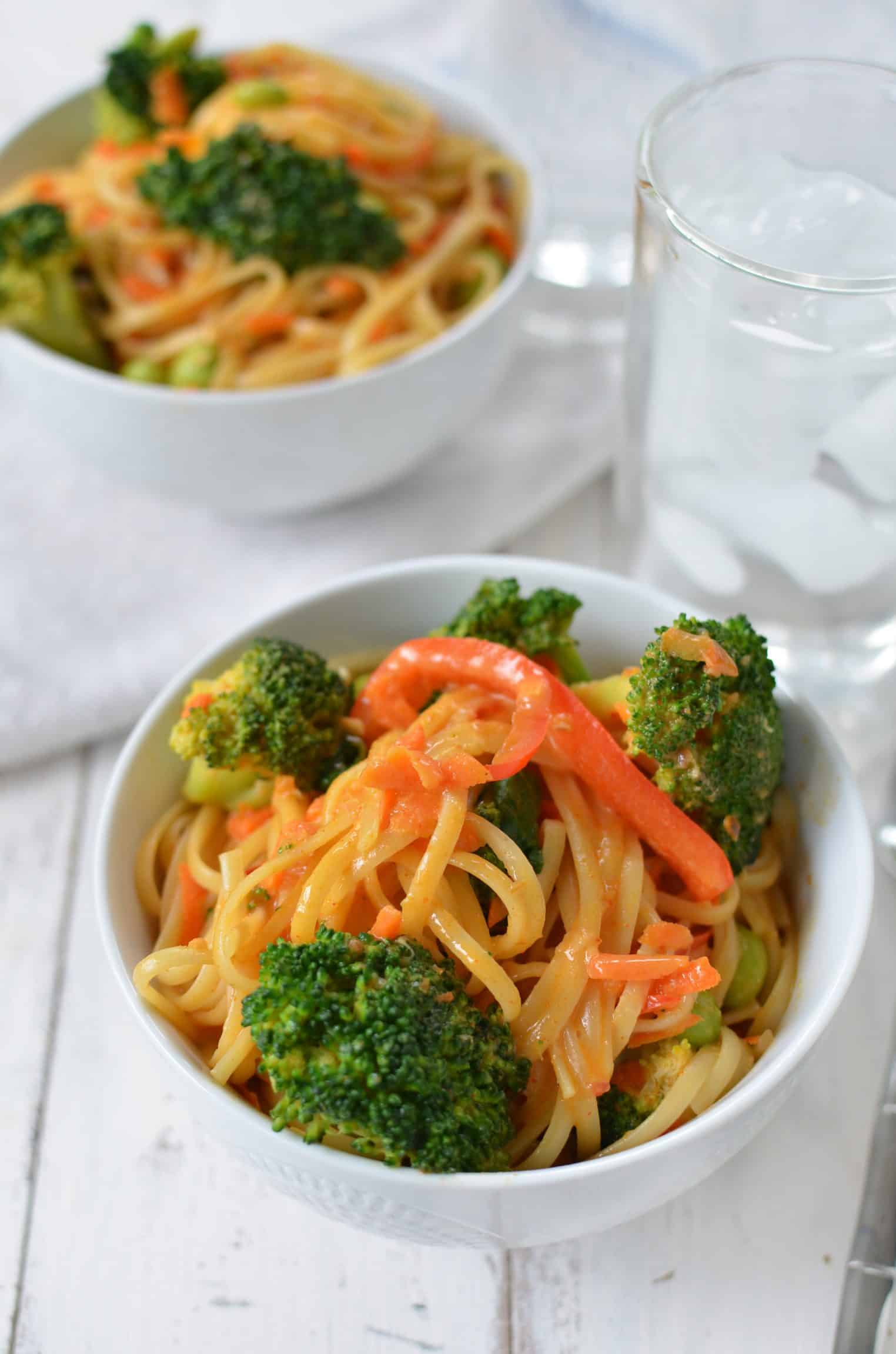 Italian noodles in a curry bowl. Linguini in a delicious coconut curry sauce with steamed broccoli, red pepper, carrots and edamame. 2 servings of vegetables per serving!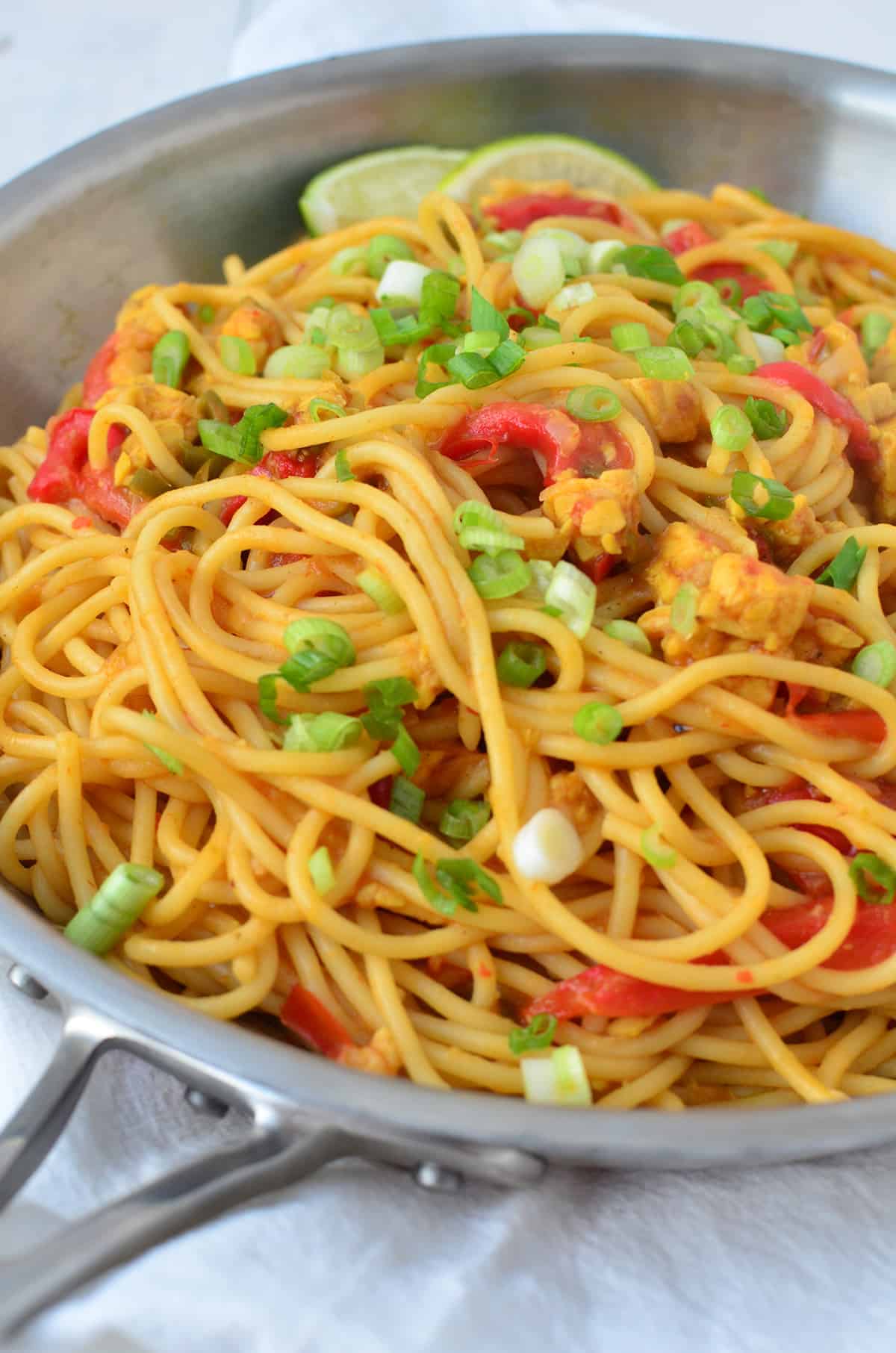 This is one of my favorite recipes to introduce people to tempeh. Crumbled and tossed with a spicy curry sauce and spaghetti noodles, it's irresistible.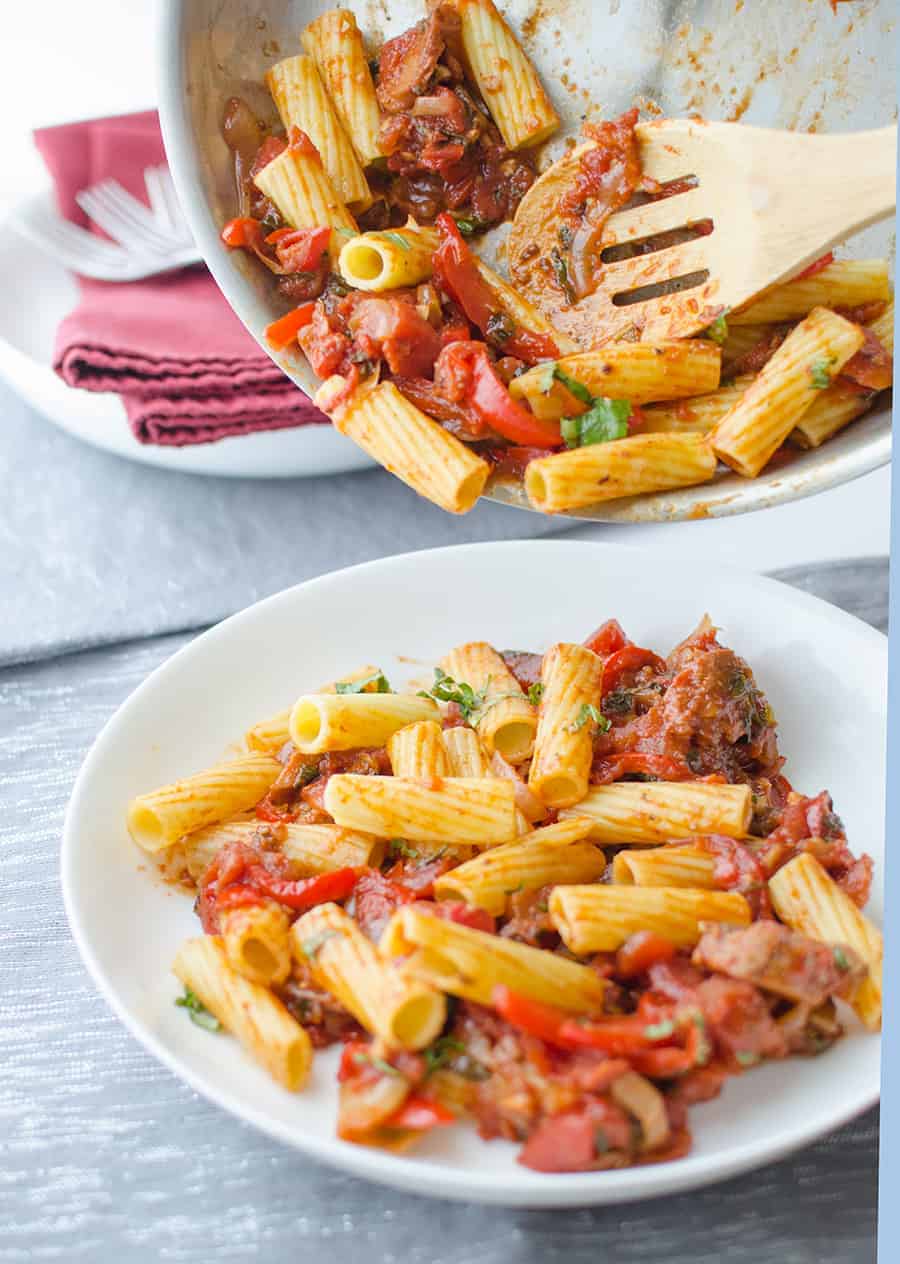 I love this pasta so much, a riff on one of my favorite childhood pasta dishes. Rigatoni with a quick sautéed pepper sauce and vegan sausage.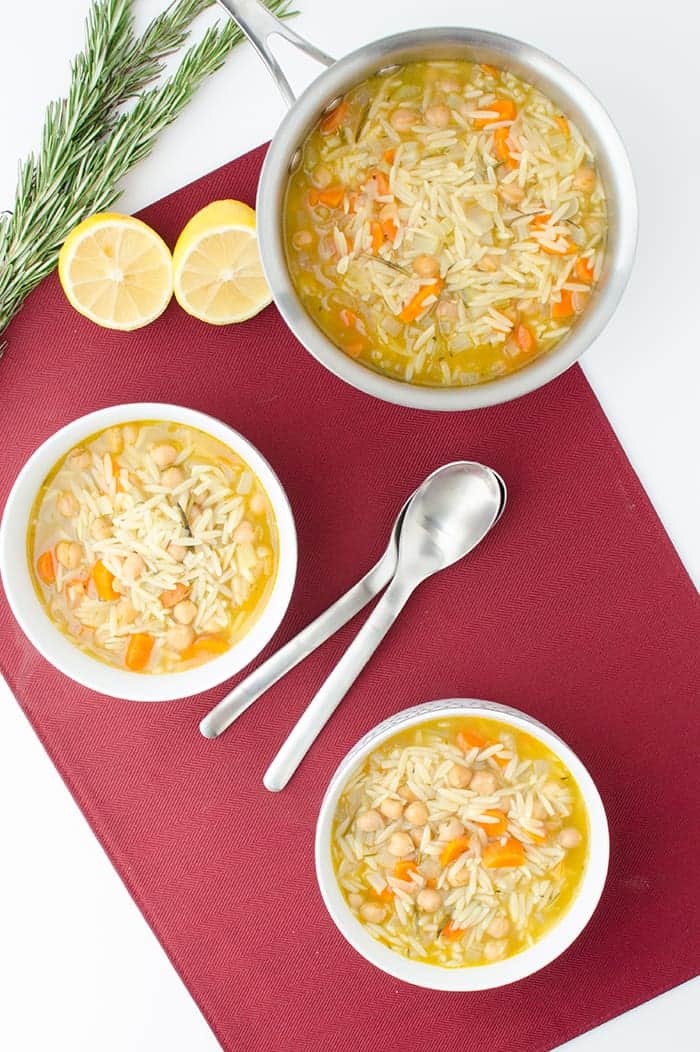 This soup is one of the most popular recipes on this blog for a reason. If you like chicken noodle soup, you'll want to try this vegan version. I know it's another soup recipe, but it comes together in less than an hour.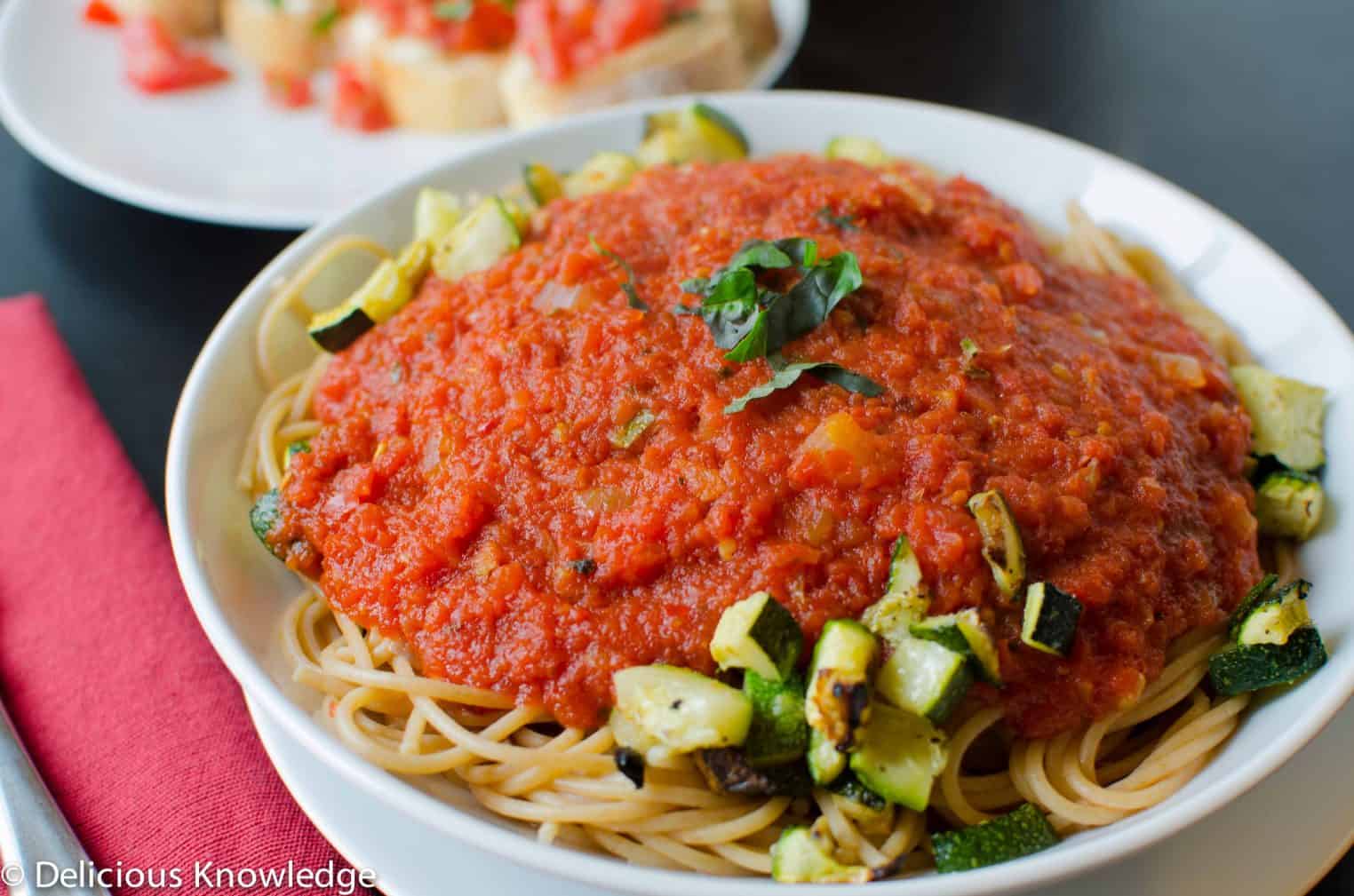 Now that zucchini season is here, this spicy pasta is my go-to. Spaghetti with roasted zucchini and topped with a spicy tomato sauce. So incredibly delicious!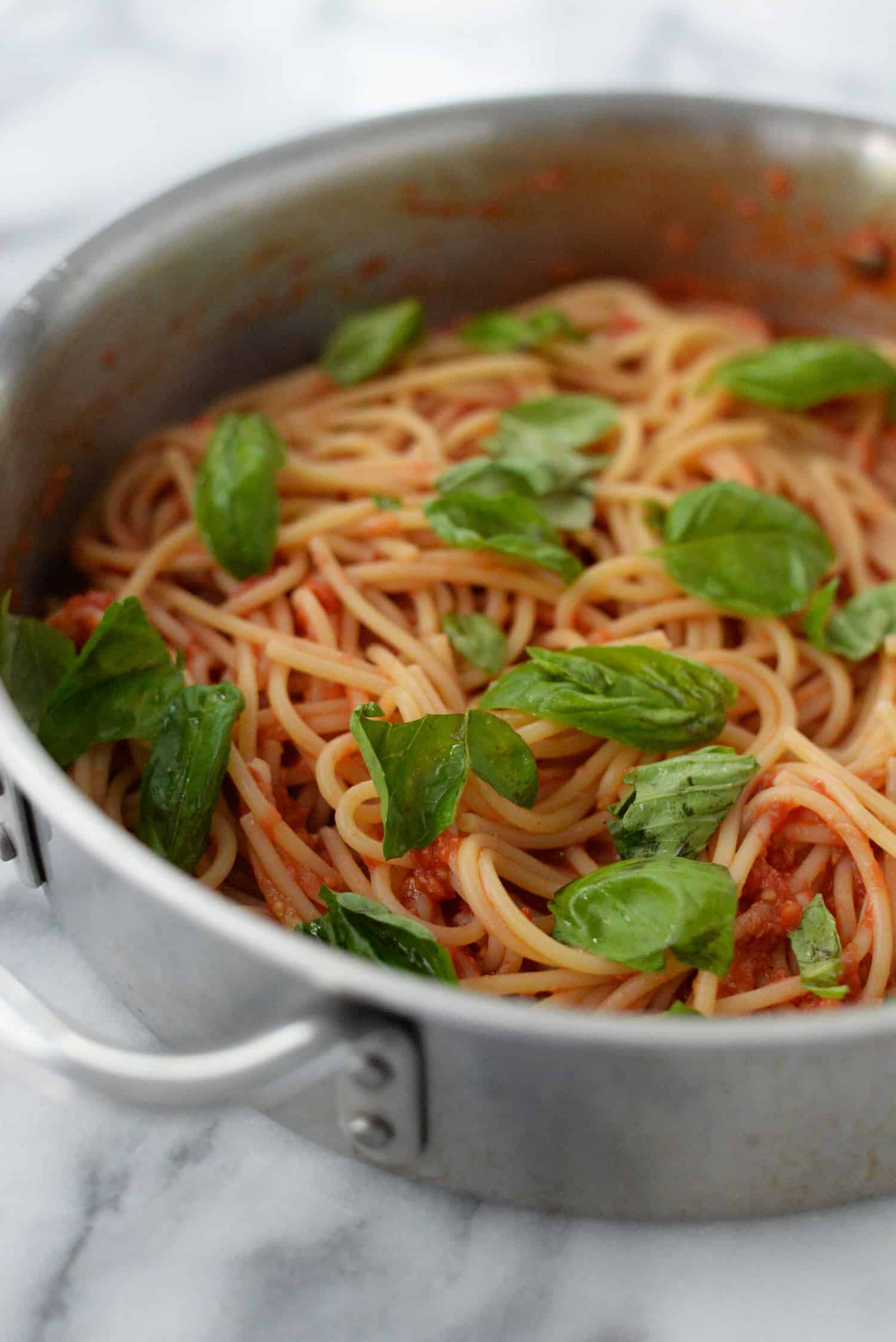 I make this recipe at least a few times a week when tomatoes are in season; a staple on our table from July to September. If you haven't tried homemade tomato sauce yet, this is the recipe for you.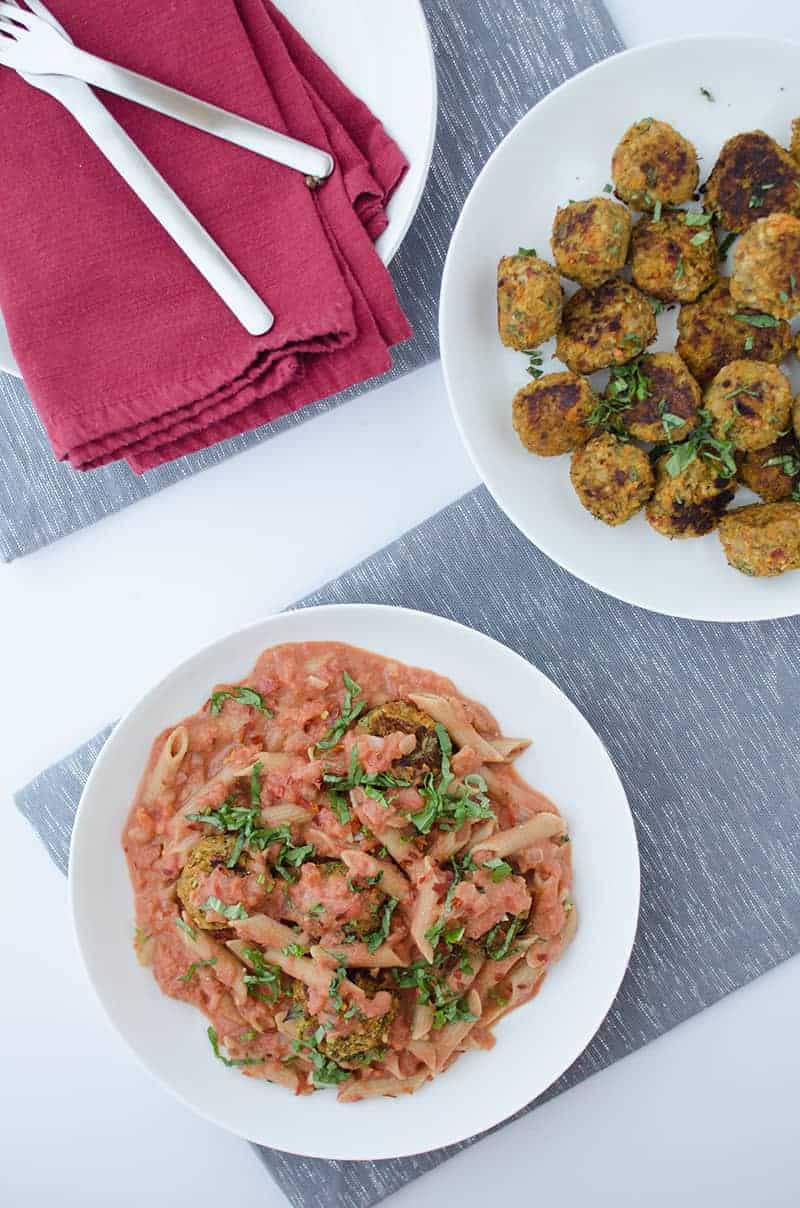 Another great Italian-inspired recipe. Forget heavy cream and use cashew cream instead. Serve as is or with vegan meatballs.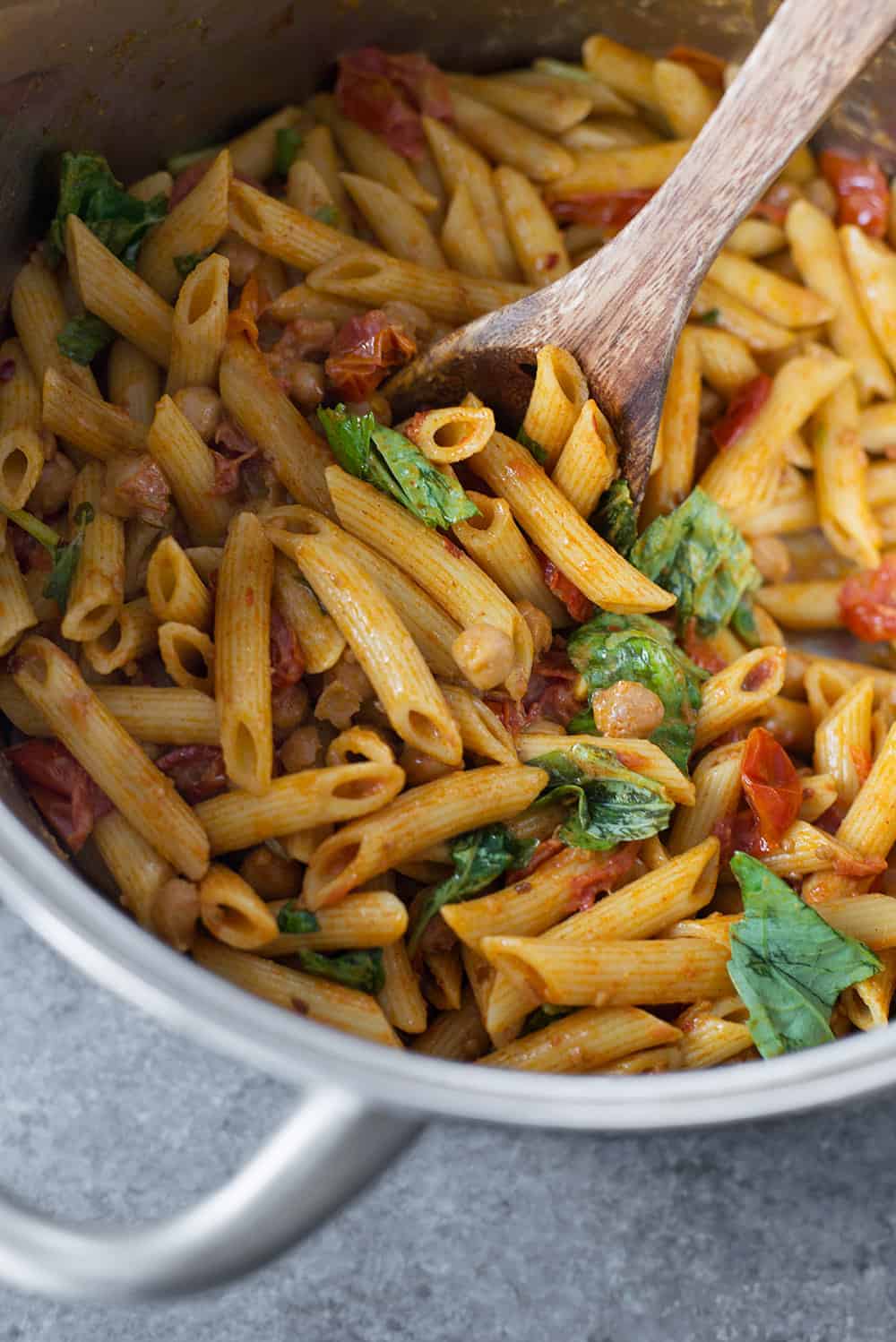 19.Spicy Tomato Penne Pasta
There are so many good things happening in this dish: spicy, crispy chickpeas, caramelized tomatoes and a silky cashew pasta sauce. If you want to impress people with what vegan pasta can be, this is the dish for you.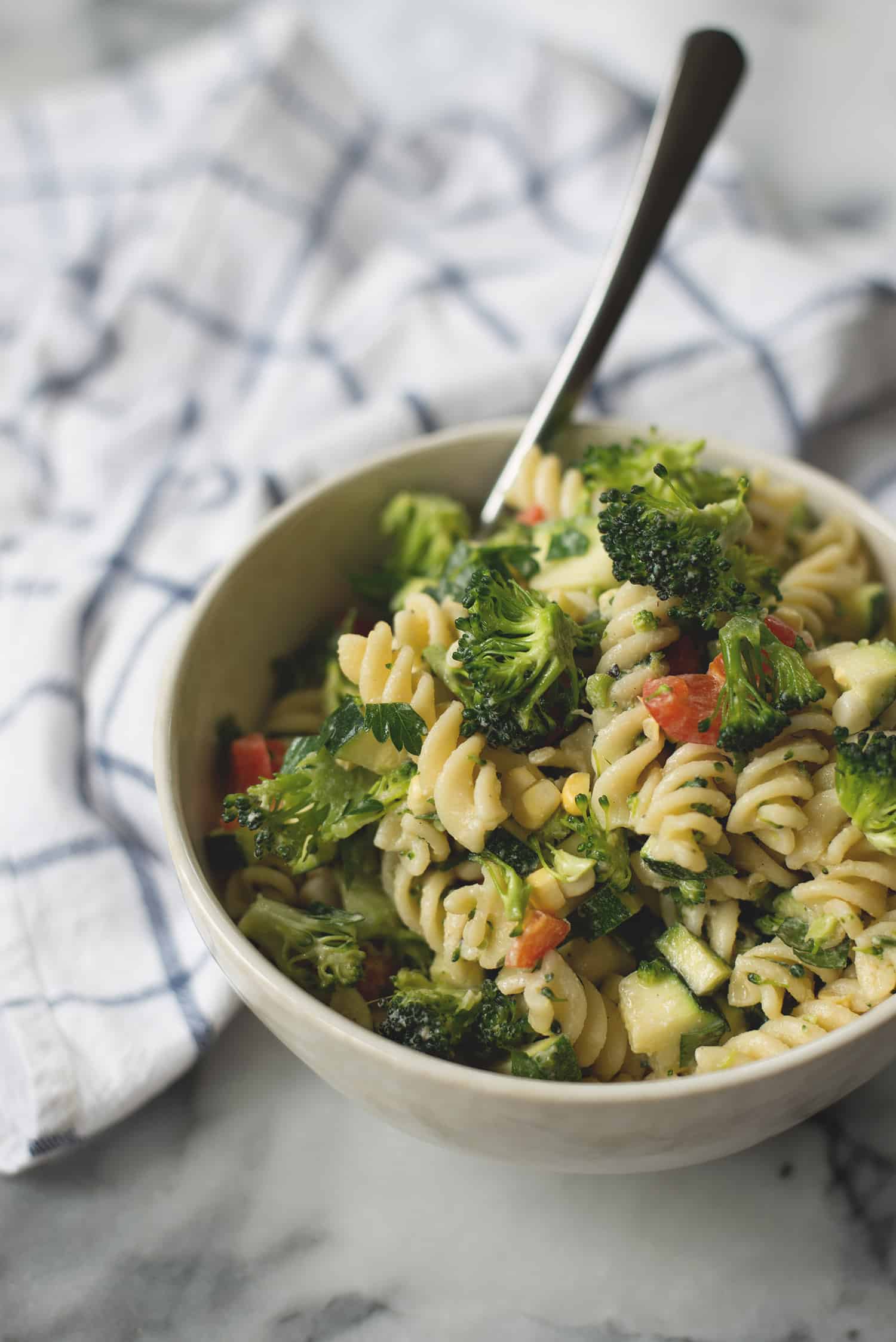 20. Summer Pasta Salad with Tahini Dressing
Since it's summertime, I figured I'd end the list with this pasta salad. Honestly, I love it by itself on summer evenings; a giant bowl of this and I'm good. Sometimes I'll add a grilled vegan sausage or fresh cut tomatoes, but it doesn't need it. It's also the perfect salad to take to picnics and potlucks.