Now that we are back in town without any trips for the rest of the year (hi, baby!), I've been heading to Costco a lot more often. It seems like the practical thing to do, stocking up on dish detergent, paper products, frozen fruit and more.
As I've been a card-carrying member since my college days, there are a few products that I turn to time and time again. Some of these are new, but most are the purchases I find myself making over and over again. After a trip last weekend, I decided to share my favorite finds. Like all my round-up posts, this isn't sponsored. Just spreading the love!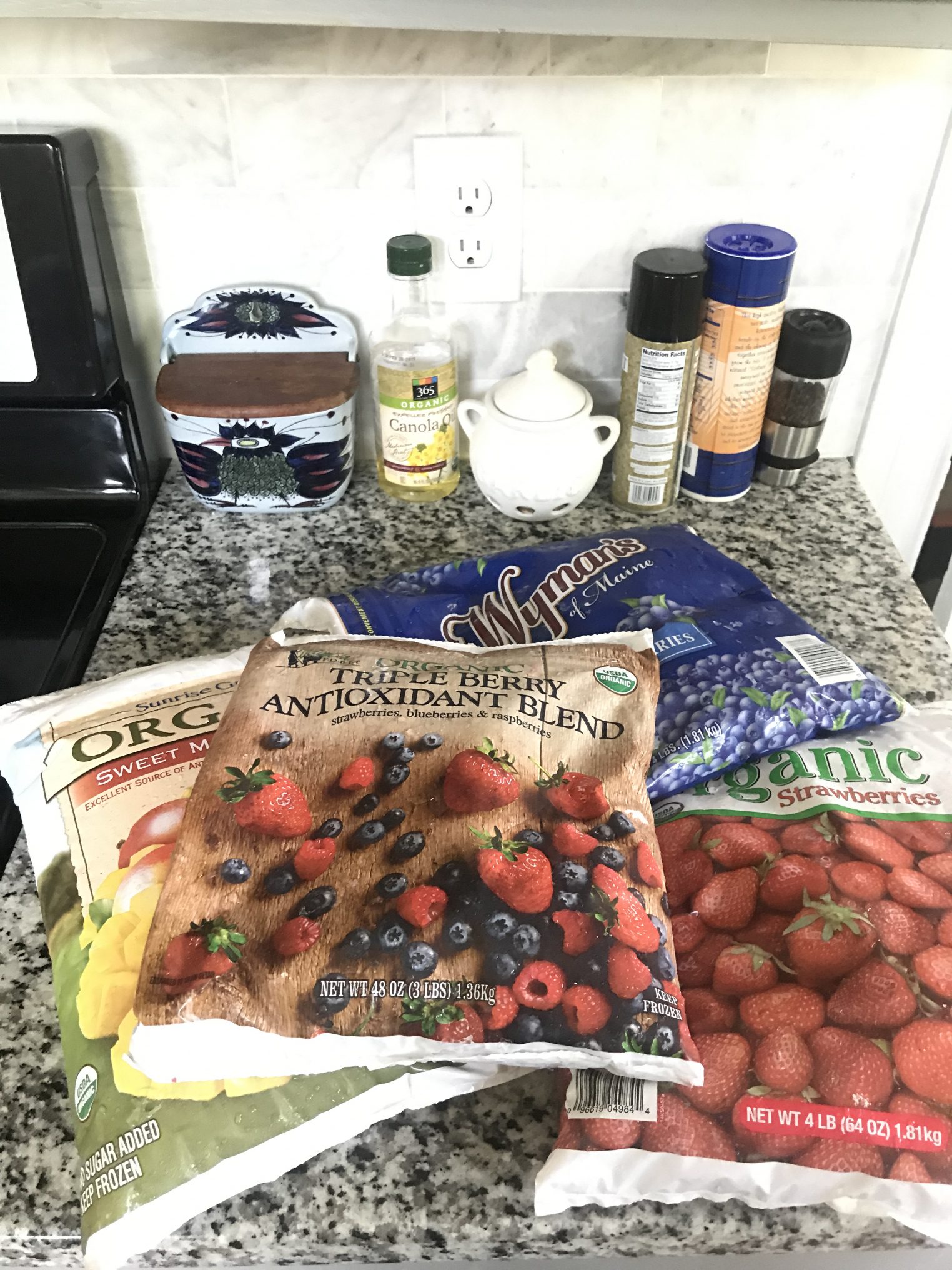 Frozen Fruit:
My yearly Costco membership pays for itself in the amount that I save in frozen fruit alone. Each of these bags are less than $10 each, making them a steal for 3-4 pounds of organic frozen fruit. Even Trader Joe's, my second favorite place to buy frozen fruit, can't touch these prices.
Since BL and I have smoothies at least 3-4 times a week, we are constantly going through frozen fruit. And, after attending a trip to Maine last year with Wild Blueberries, I've been trying to eat them on an almost daily basis. With two-times the antioxidant capacity of regular blueberries, they are a yummy, concentrated source of nutrients. When I'm not throwing them in my smoothies, I add them to yogurts, pancake batter or in chia pudding.
MY LATEST VIDEOS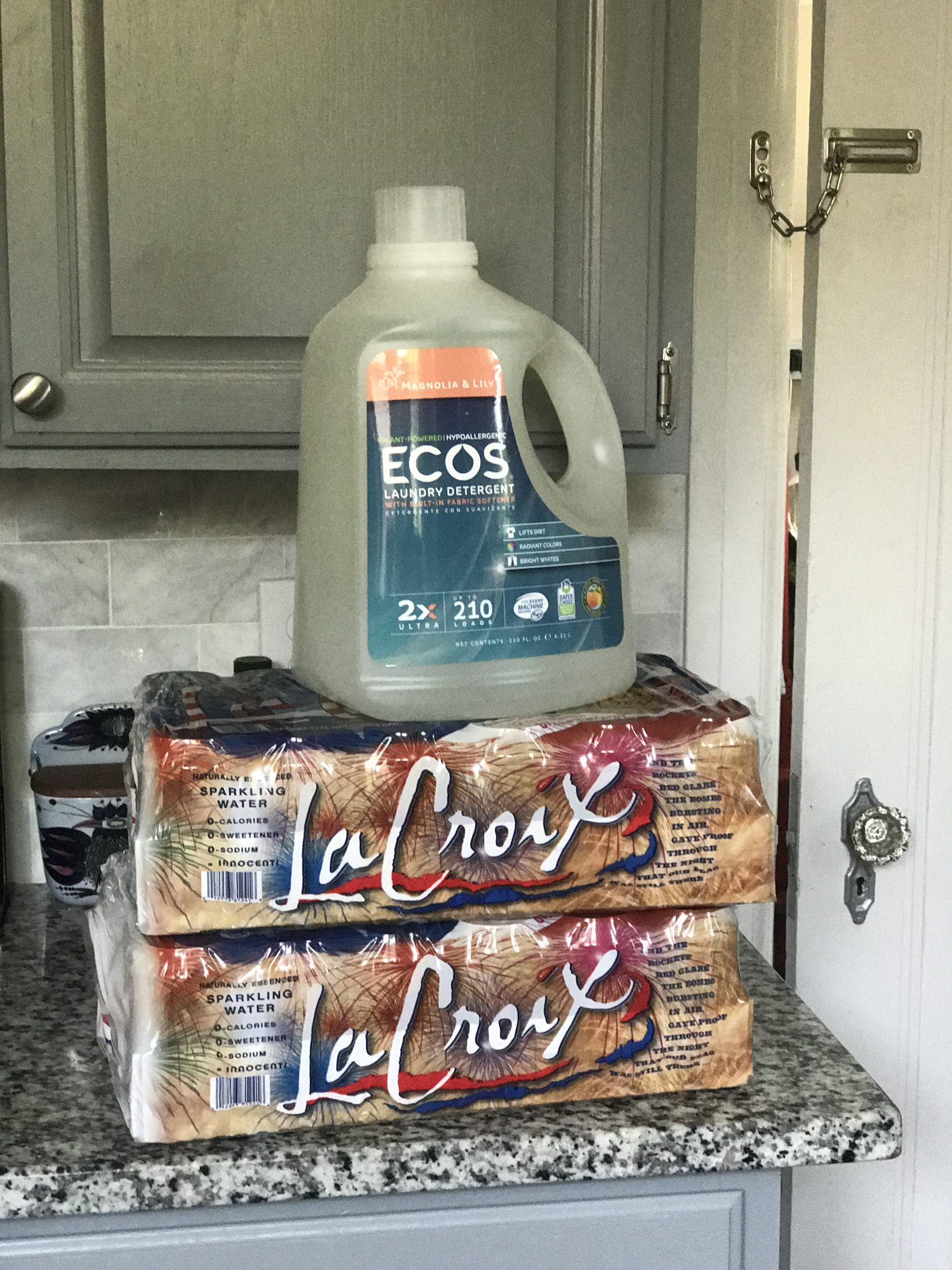 Laundry Detergent:
Can we just take a moment to discuss how excited I am that this is finally on my must-buy-in-bulk list? After a decade plus of using laundromats, owning a house with a full-size washer and dryer makes me so incredibly happy. It's important to me that my laundry detergent is free from harsh chemicals, hypoallergenic and plant-based. BL has fairly sensitive skin, so I prefer items that are as 'clean' as possible. Plus, with a newborn on the way, I want to make sure that we are washing his items in a product that's also safe for him.
After trying a few different brands on for size, this one by ECOS is my favorite. While I wish it came in a fragrance-free variety, I'm willing to compromise on that to cover my other needs. The smell isn't bad, and it's barely there, but I do prefer fragrance-free as often as possible.
LaCroix:
We've hit the LaCroix bandwagon hard. For a product I didn't even know about two years ago, we should probably buy stock in the company. I swear BL has at least a can a day, and I'm not far behind him. While I'm alcohol-free for the time being, I love pouring a glass of this bubbly in my fancy wine-glasses to sip on at night. It feels special, especially for nicer meals.
The pamplemousse (grapefruit) flavor is our favorite, and Costco has the best prices by far. 24 cans for $6.99? No one else can touch that. It's a shame we only walked out with 2 cases.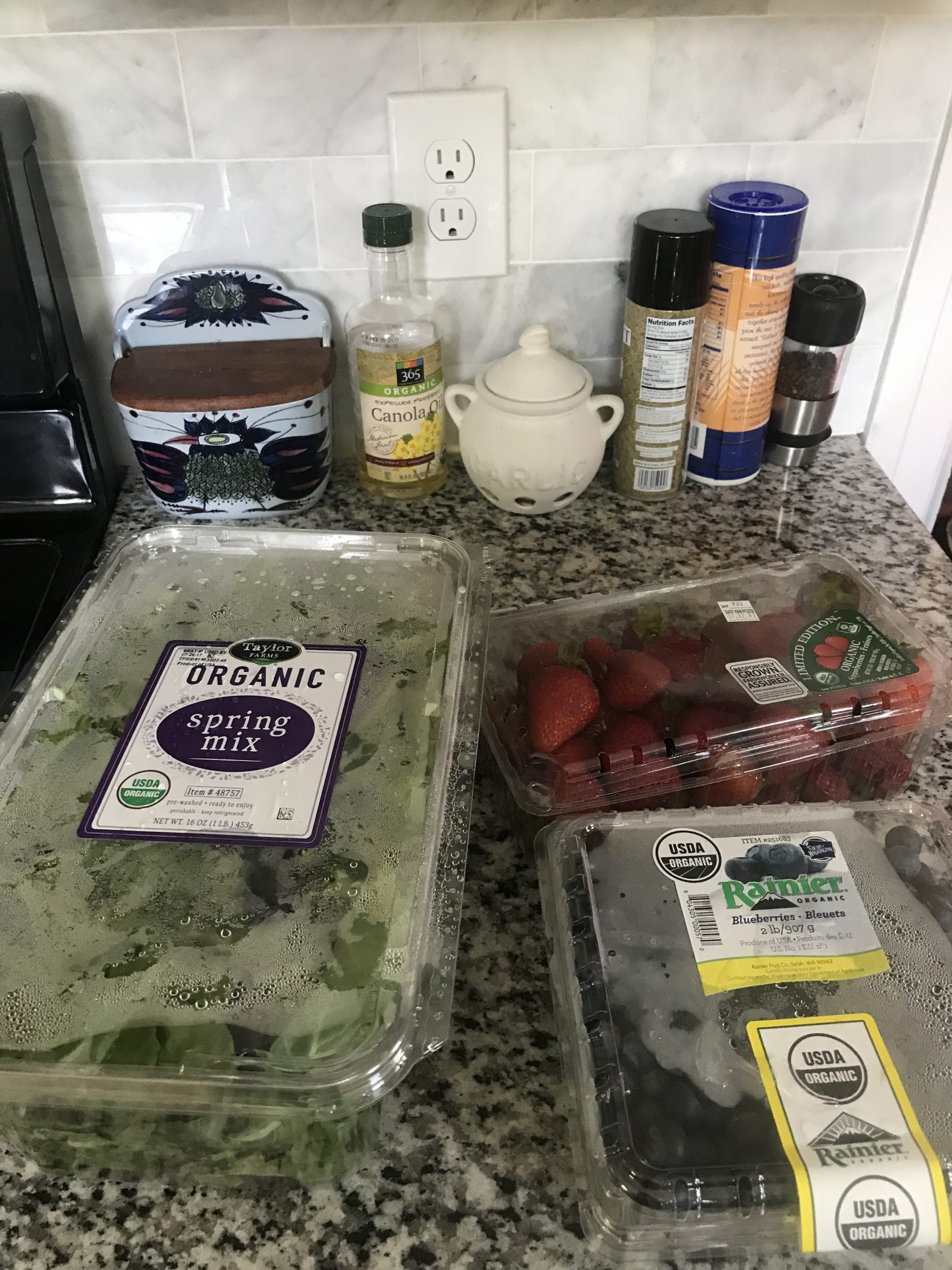 Organic Produce:
It should come as no surprise that being pregnant has also made me re-examine my own eating habits, even when my taste buds don't match what my brain is telling me. Now that I'm well into the third trimester (and feeling great!), I'm finally back to eating a lot more fruits and vegetables.
While I don't buy everything organic, there are a few products that I make an exception for: namely fruit, vegetables and soy. Of course, organic produce usually comes with higher price-tag, so there's definitely a trade-off. Costco, once again, comes through. I can stock up on fresh berries, lettuce and other produce for much less than other grocery stores. While the variety of organic produce isn't as wide in Missouri as it was in California, I can always find these above products in organic form. Just like my frozen fruit, it's worth the trip alone for the money I can save.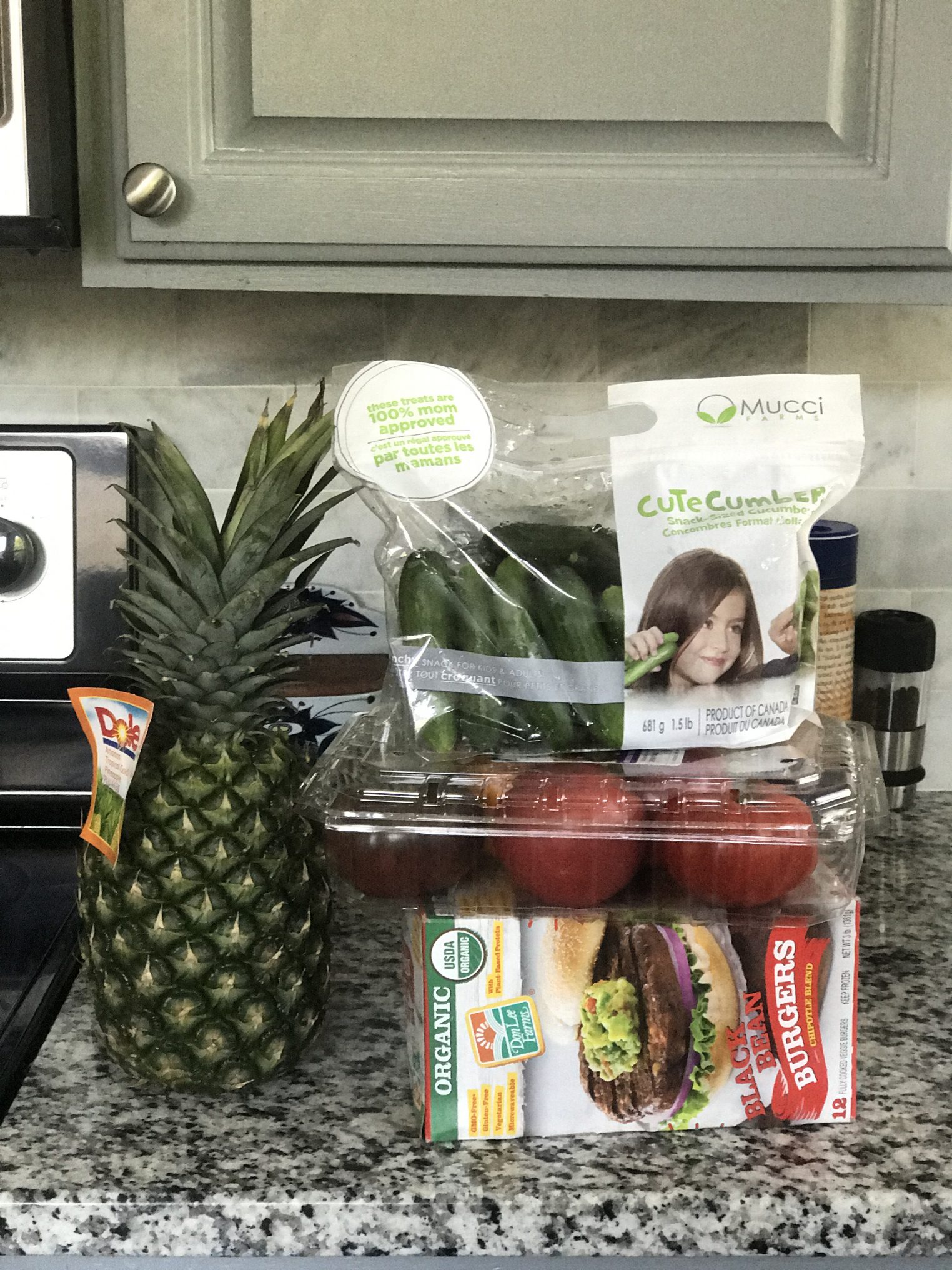 Black Bean Burgers:
What kind of vegetarian would I be if my freezer wasn't stocked with at least one version of veggie burgers? Sadly, my Costco only carries one variety of meatless burgers, though I'm hoping they add more to their line-up soon. In Sacramento, we had at least 3 different veggie burger options.
That being said, this chipotle black bean patty is GREAT. I first had them last year at my sisters house and loved how big and meaty they are. These aren't your average veggie burgers, they are loaded with beans and are the perfect size for giant brioche buns, my personal favorite. For roughly $1 a patty, these are a pretty good deal considering the size and quality.
Heirloom Tomatoes:
Obviously, this is a seasonal find, but I've been driving the 15 minutes to Costco weekly to stock-up on these. While I not-so-patiently wait for my garden tomatoes to come in, these are getting the job done. These tomatoes are so delicious, and a great price- just $6 for 5 heirloom tomatoes. If you've ever priced heirlooms before, you know what a steal this is.

Cashew Clusters:
I picked these clusters up a few months ago on a whim and am so glad that I did. To say that are addictive is the understatement of the year. Cashews, almonds and pumpkin seeds with honey and salt- that's it. They are crunchy, sweet, salty and the perfect alternative to trail-mix. I even brought a bag of these on our recent trip to Portugal, as I knew I would need quick snacks when nausea struck. I plan on keeping a few bags around on back-up once the baby is here for easy breastfeeding and new-momma fuel.
Spicy Pickle Chips:
This is another find that I owe to my sister. She had these at a BBQ last summer, and I think BL and I ate the entire jar in a little over a day. They are that good. I'm a sucker for anything pickled, especially at this point, and we've been putting these on just about every sandwich, burger and veggie dog that's come out of my kitchen since. I buy at least two jars every time I go.
Dave's Killer Bread:
Ever since I was introduced to Dave's Killer Bread a few years ago for a client project, it's become my go-to bread of choice. I especially love the backstory of the company and the fact that the bread is indeed, killer. Since it's a little pricier than other brands, I buy it at Costco, with two loaves just a little over $5. I put one in the freezer as soon as I get home, since it takes BL and I a while to go through an entire loaf.
What are your favorite Costco finds?