I spent a good chunk of August and the beginning of September prepping for Van's arrival. There's a real benefit in being one of the last among my friends to have a baby; I benefit so much from their infinite wisdom and advice (and hand-me-downs, thank you!) One of the things I heard over and over again was to prep our freezer with as much food as possible to make for easy meals throughout the week. That seemed like a no-brainer to me, especially with as much as I love to cook.
Since our tiny kitchen refrigerator can barely hold more than a handful of things at a time, we ended up buying another fridge/freezer to put downstairs in the basement. It's the perfect new mom & dad combo: the freezer is loaded with lactation cookies and many of the meals here while the fridge is stockpiled with craft beer for BL.
Food is my favorite love-language and one I turn to often. Whether it's a new mom, a friend in need, or a neighbor that I want to reconnect with, food is usually the answer. In my years of cooking and gifting, I've yet to find someone who turns down a yummy, home-cooked meal. Therefore, I scoured my blog (and some of my favorite blogger friends) for easy, 'healthy' meals that work as both freezer options and hot meals. Make, give, connect. Sometimes, it's really that easy.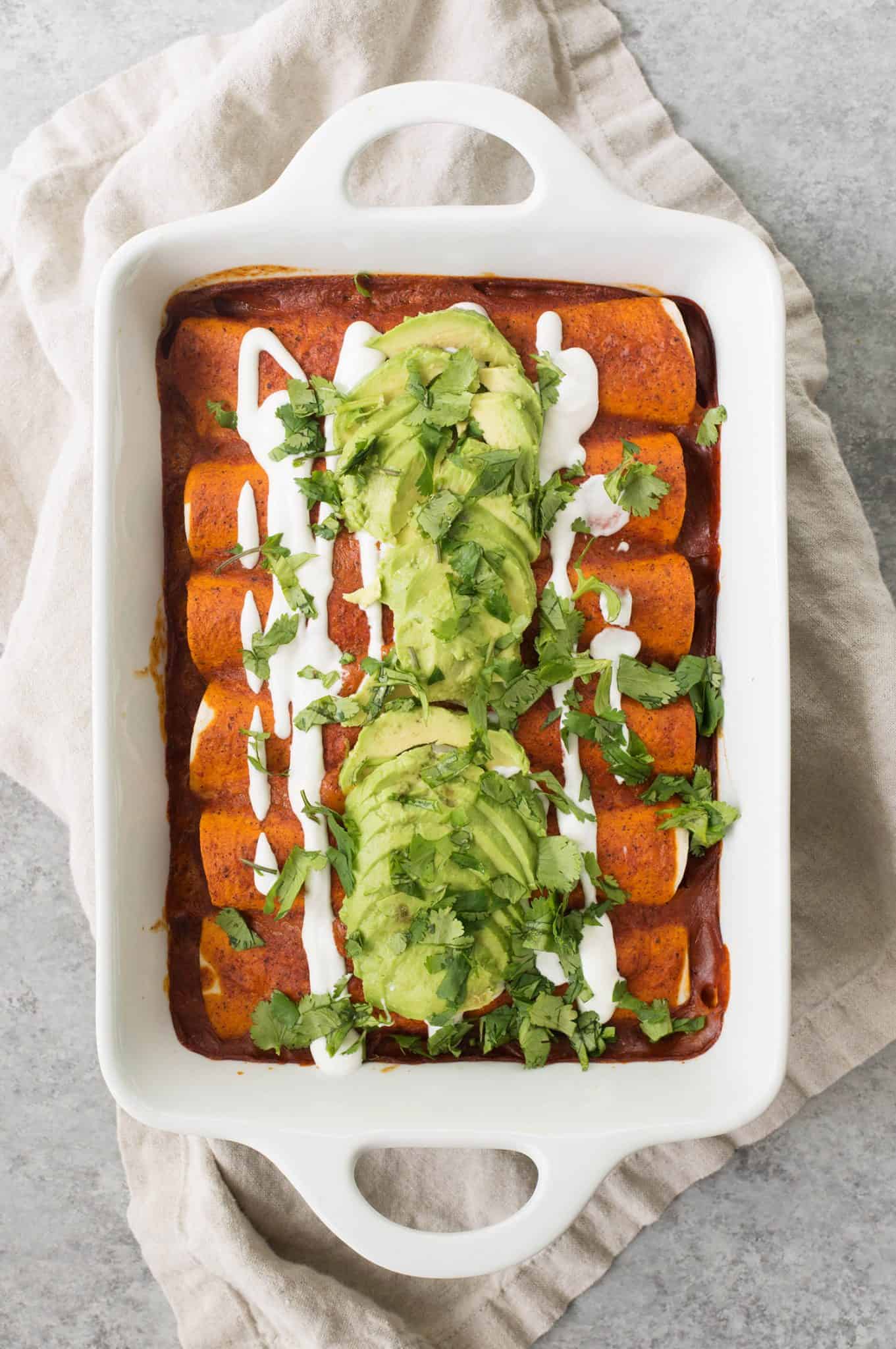 These enchilada fajitas are one of my favorite recipes on this site. We've already gone through one pan of these and I've got another in my freezer just waiting to be pulled out. If you're bringing these as a freezer meal, leave off the sour-cream and avocado topping.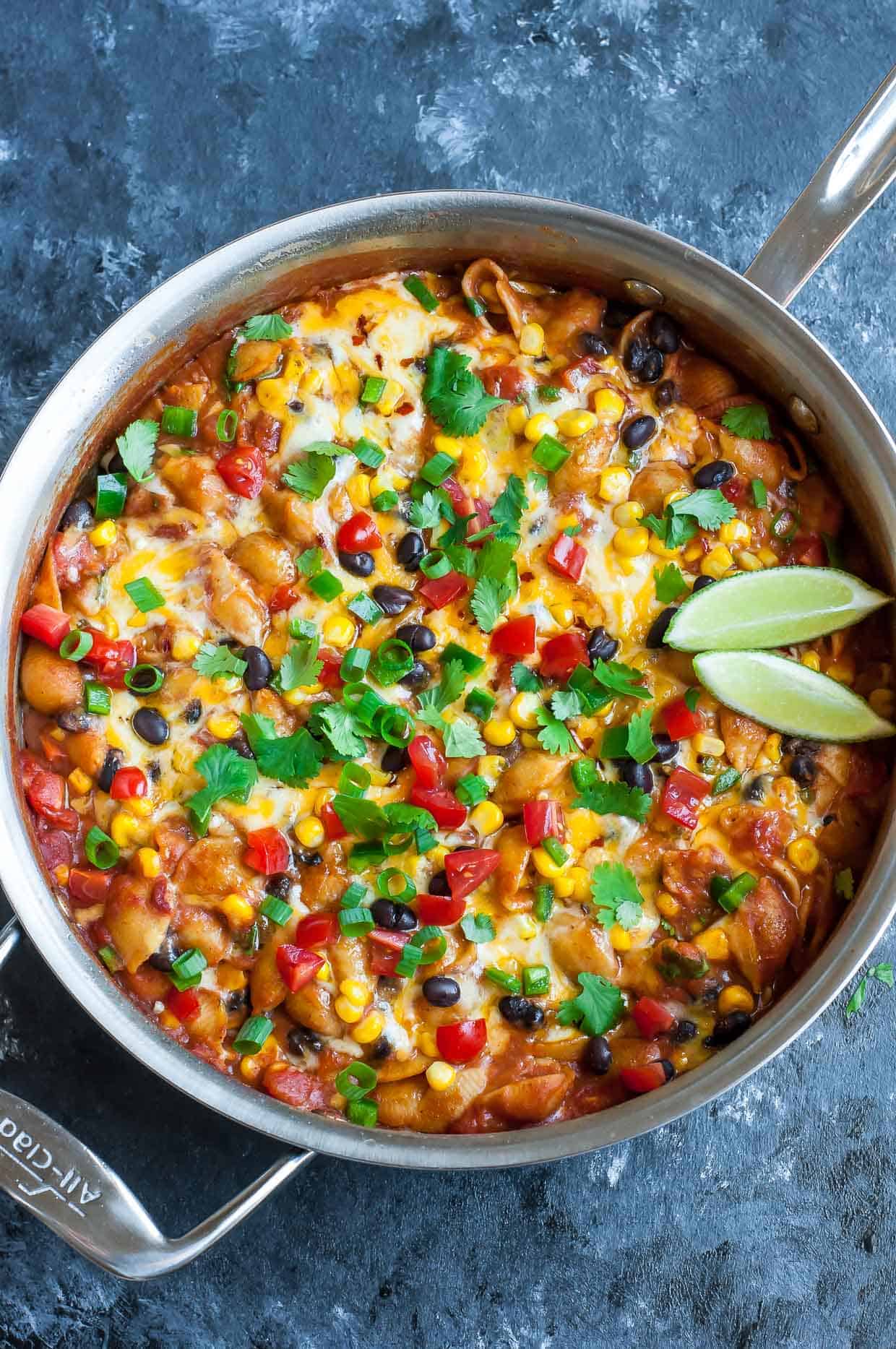 Two of my favorite foods in one: pasta and enchiladas. What more could you ask for?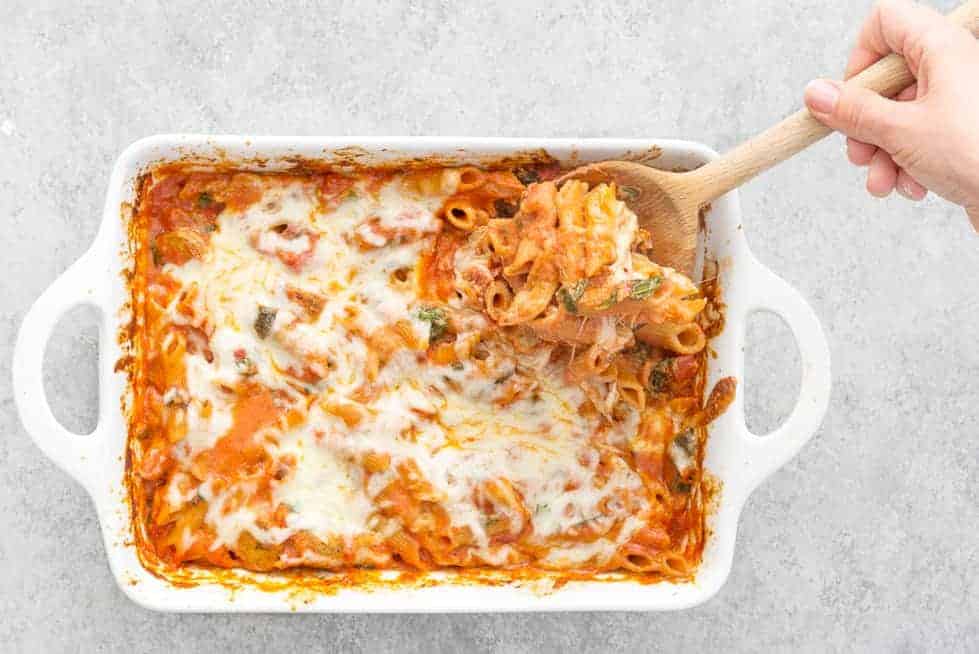 I'll take a triple serving of this one, it's so unbelievably good. I don't know any new mom that wouldn't love this casserole. Bonus points that you don't have to cook the pasta before you assemble the casserole!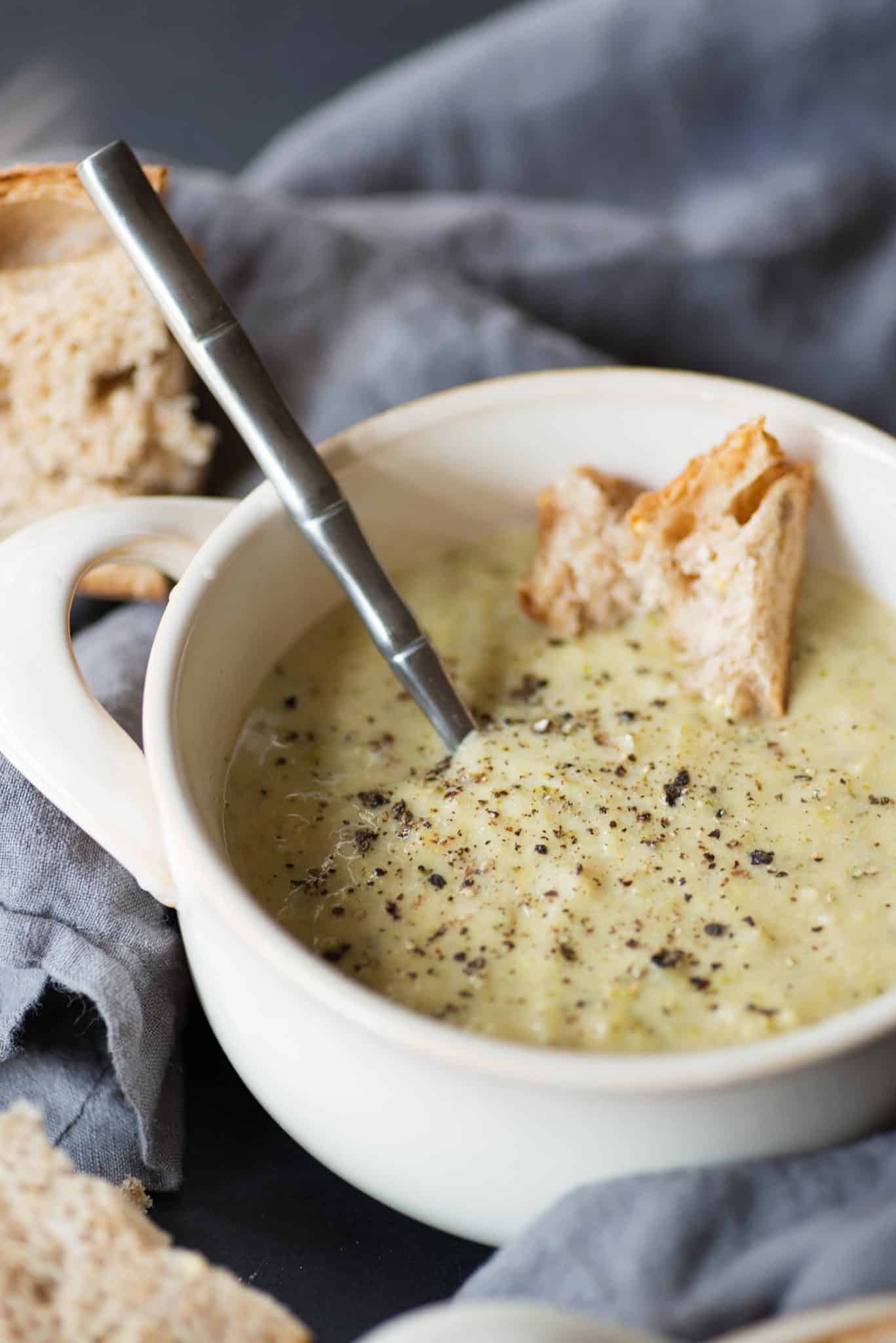 I happen to think that a vat of this soup and homemade (or bakery) bread would make the perfect meal for just about any occasion. Who doesn't love creamy broccoli soup? I make this one at least every year, to be paired with a giant slab of bread and lots of butter.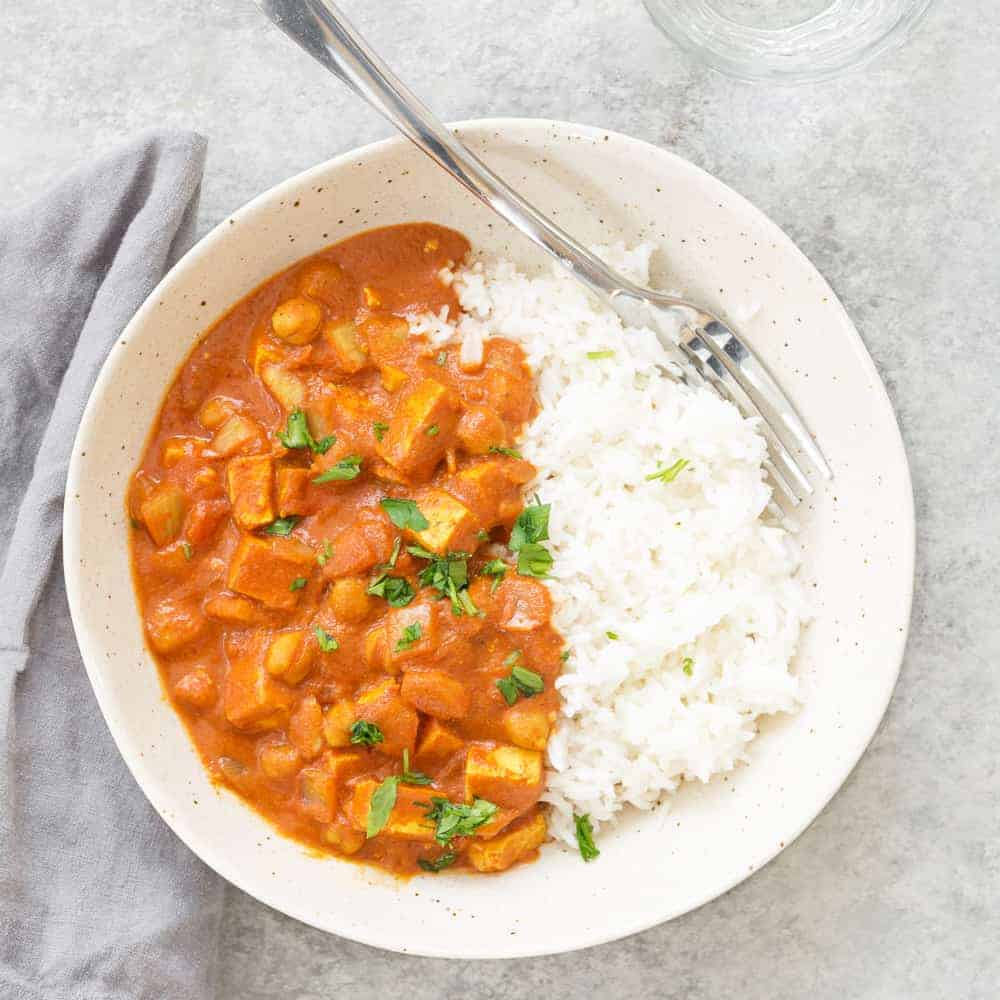 Make this one in the slow cooker or on the stove; either way, you'll enjoy a delicious, perfectly spiced vegan and gluten-free tikka masala!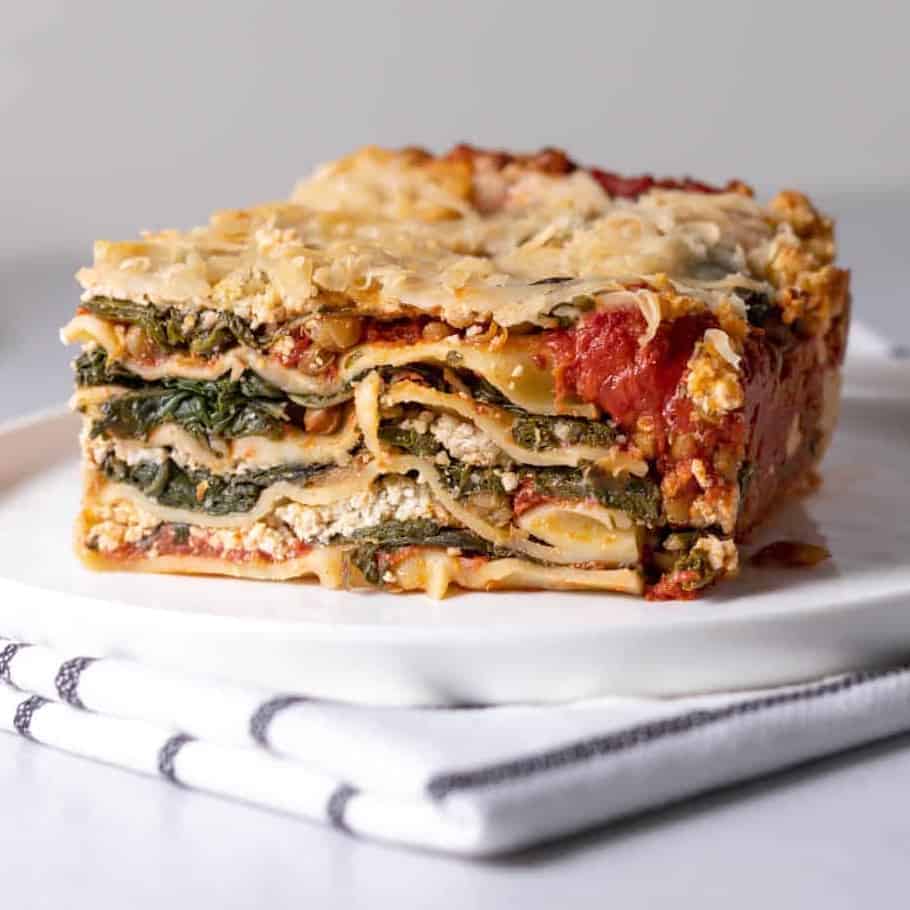 This is my favorite vegan lasagna, made extra creamy with homemade cashew ricotta and dairy-free cheese. To freeze, bake as directed but undercook by 10 minutes. Let cool completely, then freeze. To reheat, bake with foil at 350 until heated through, then remove foil the last 5-10 minutes of baking. Paired with a side salad, it's the perfect new-mom meal.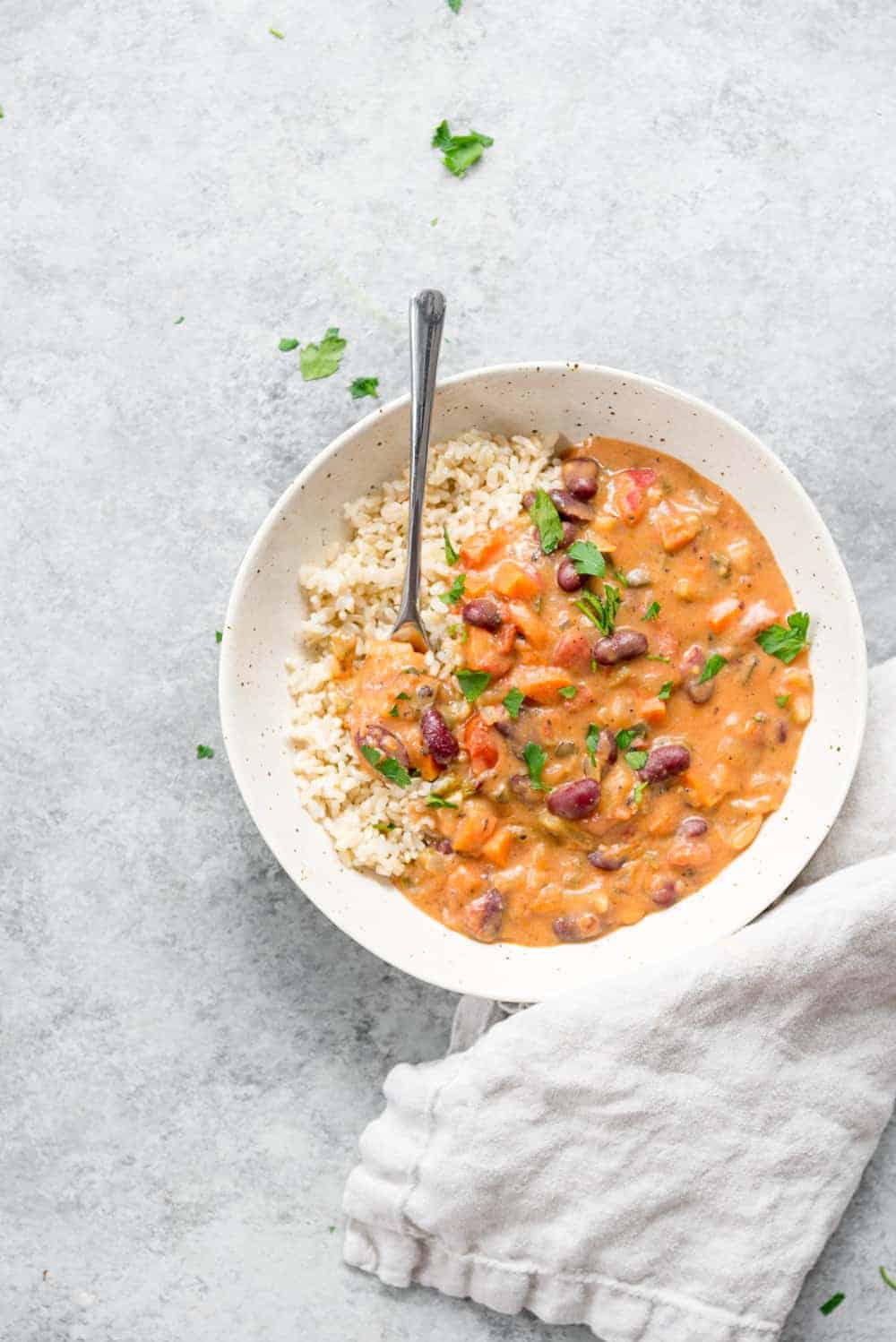 7. Gumbo | Vegan
Yummmm. I love this gumbo recipe, it's super unique and perfect for Fall and Winter.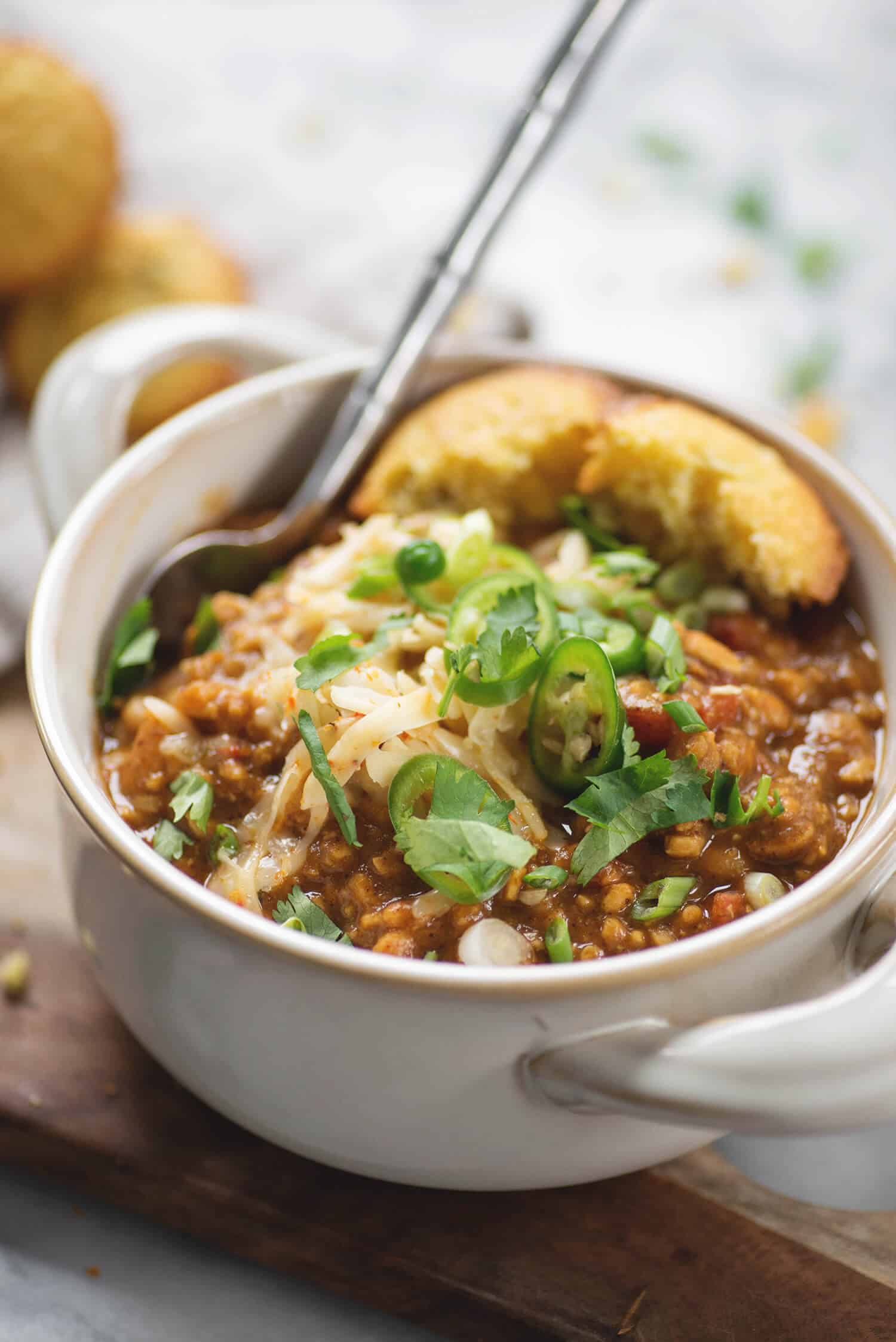 8. Tempeh Chili | Vegan & Gluten-Free
I don't know anyone who doesn't love chili. Actually, scratch that- I don't trust anyone who doesn't love chili. I make a pot almost weekly from October to January and it's the perfect make-ahead freezer meal. Like most soups, I encourage a double batch- one for enjoying and one for gifting.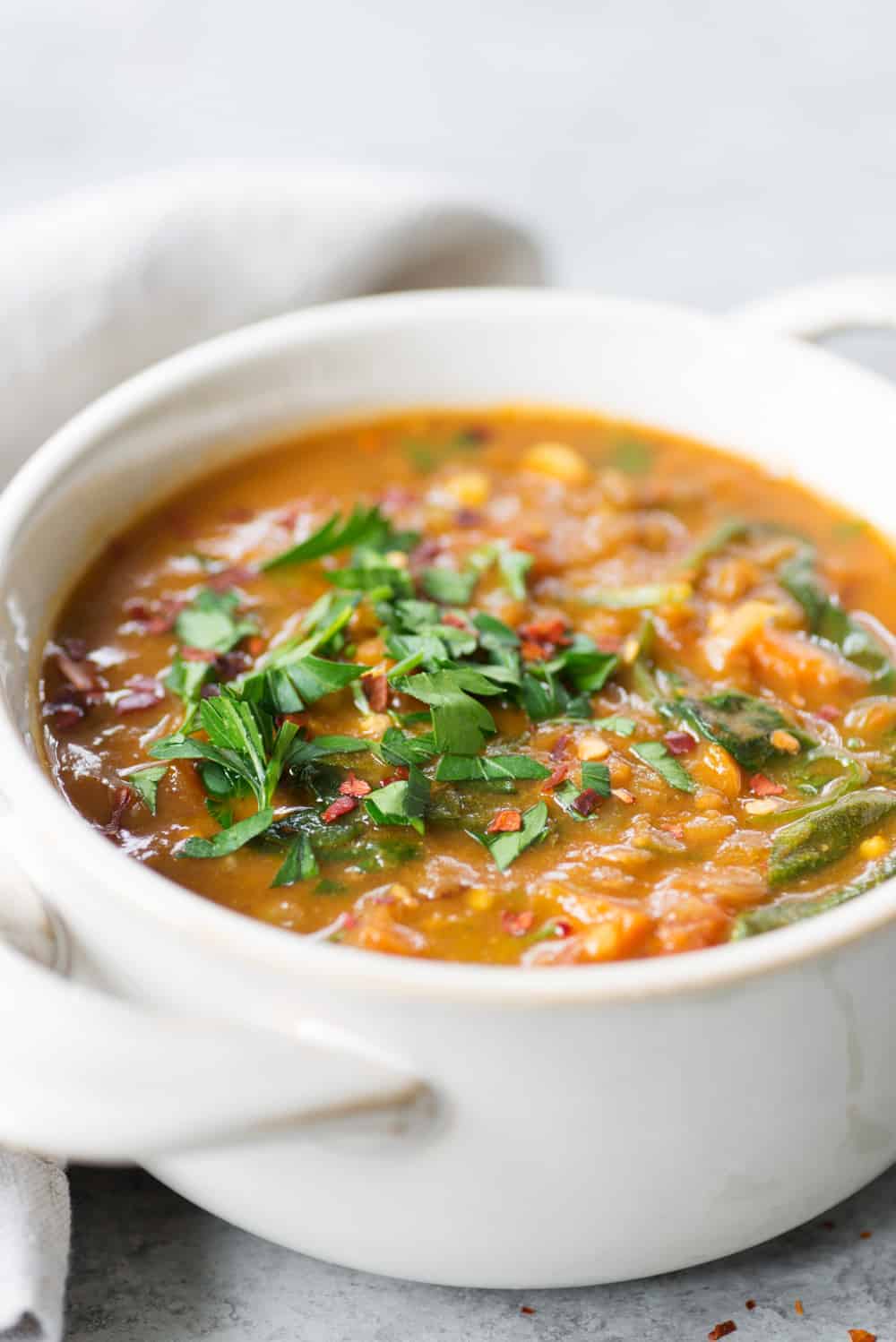 I love lentils, especially in a spicy soup form. I tend to gravitate towards gifting new-moms soups since they freeze so well and are always a crowd-pleaser. You've gotta try this one.
I actually just made this lasagna for my sweet friend Anna who welcomed her baby girl earlier this August. After I made a batch for her, I went back the next day and made a batch for myself to keep in the freezer to enjoy at some point this winter. If you love lasagna, try this.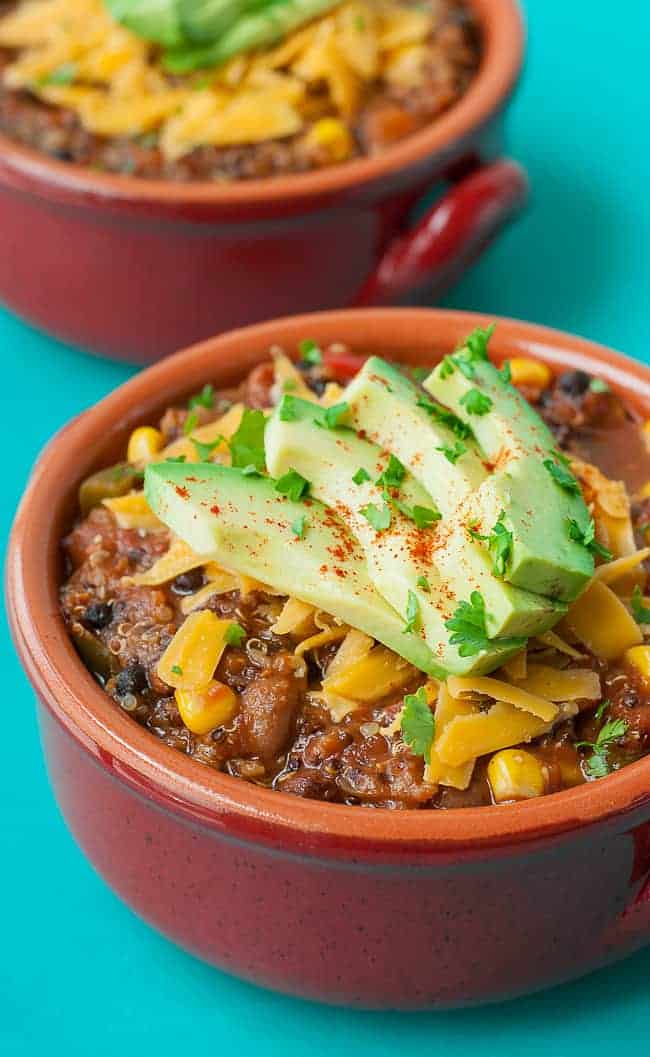 Quinoa is one of my favorite ingredients in a veggie chili; it makes the whole meal super hearty and packed with an extra boost of protein. I suggest making a double batch, one for you and one for your momma friend.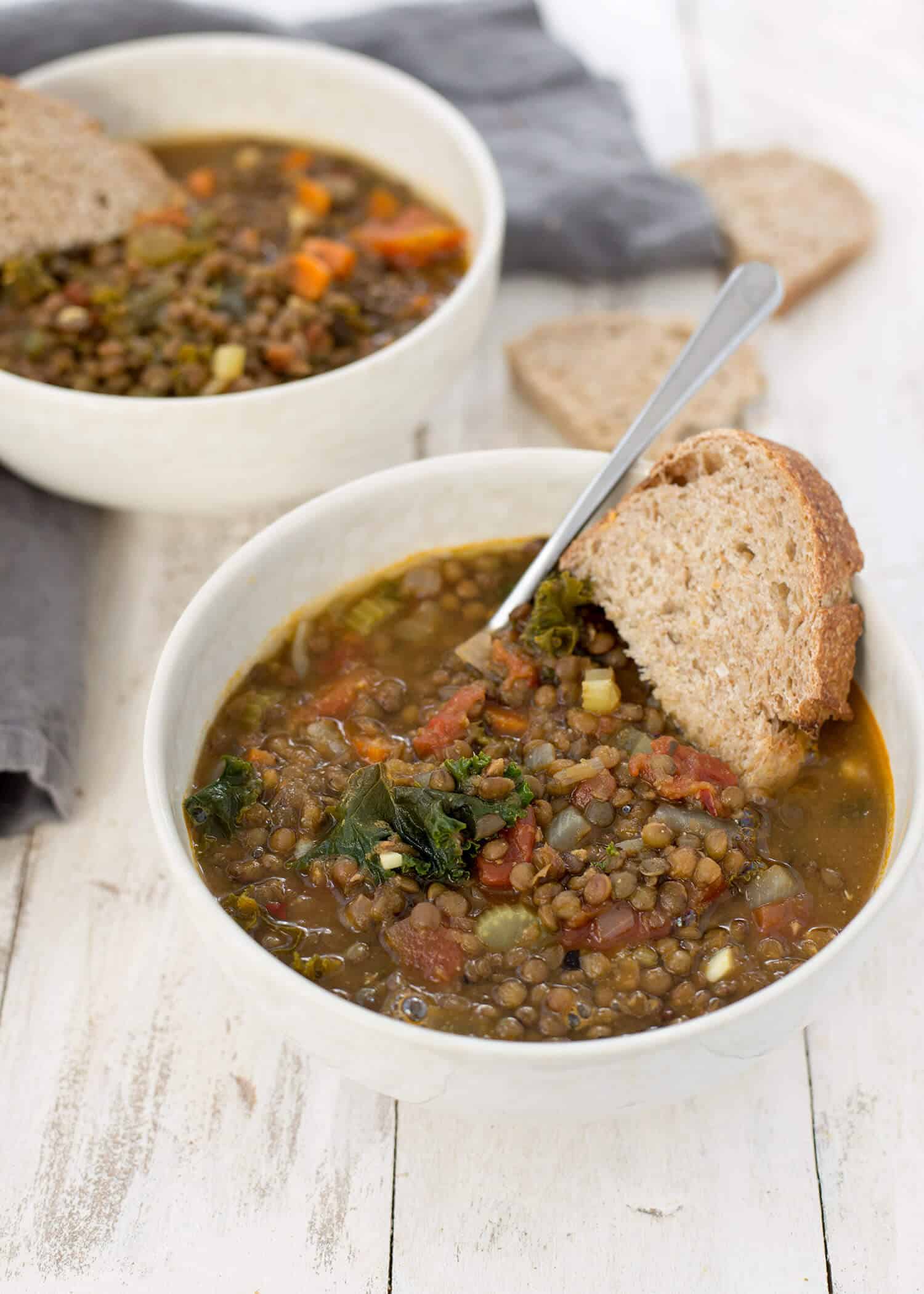 This no-fuss soup is a classic. Lentils and vegetables in a light broth. It's somehow hearty and light all at the same time.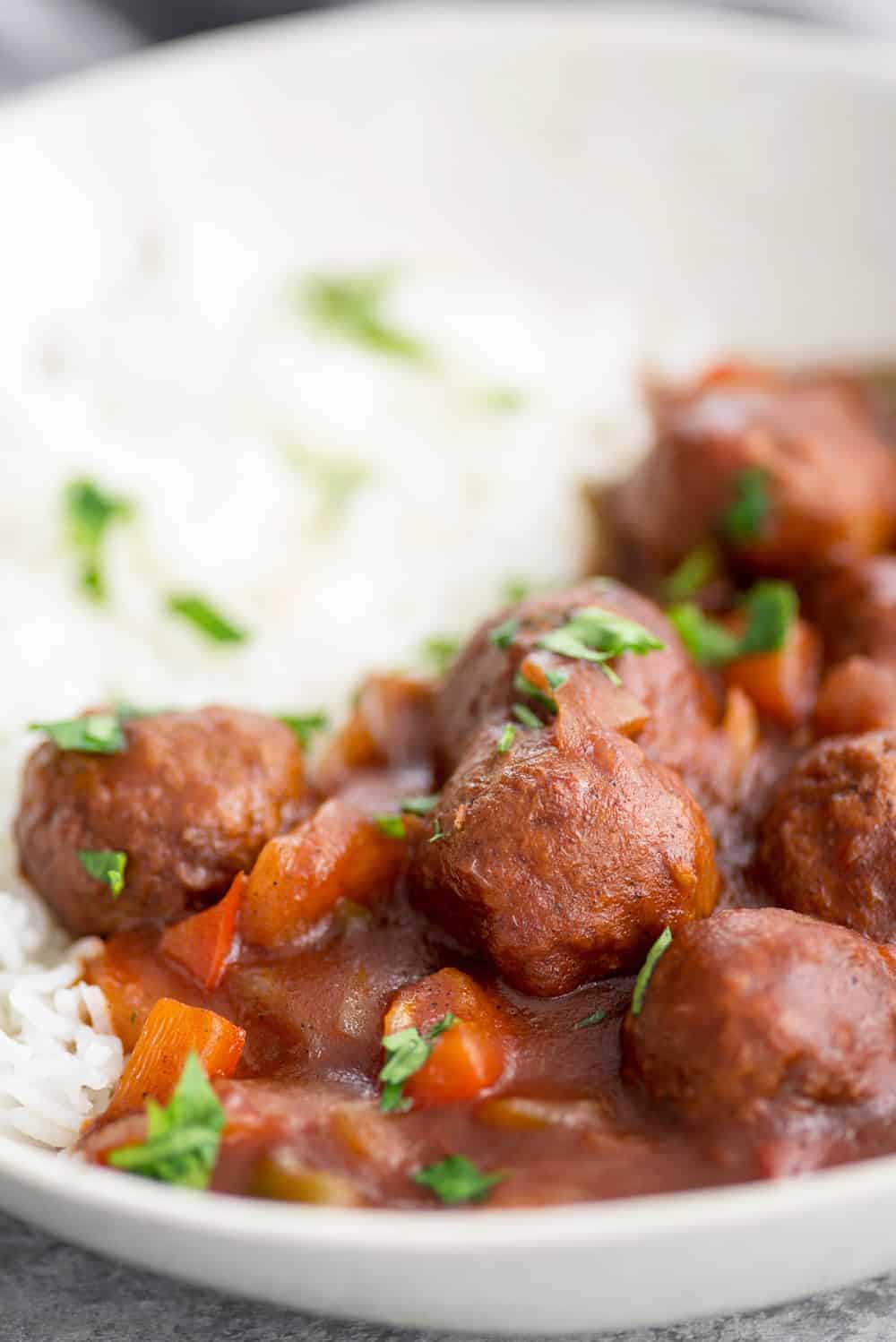 13. Slow Cooker Sweet & Spicy Meatballs | Vegan
I love this recipe; it's such a different meal than the typical casserole and soup options. Either make it ahead of time, or gather up all the ingredients in a freezer-safe bag for an easy freezer dump-meal. Just add directly to a slow cooker and let it do it's thing.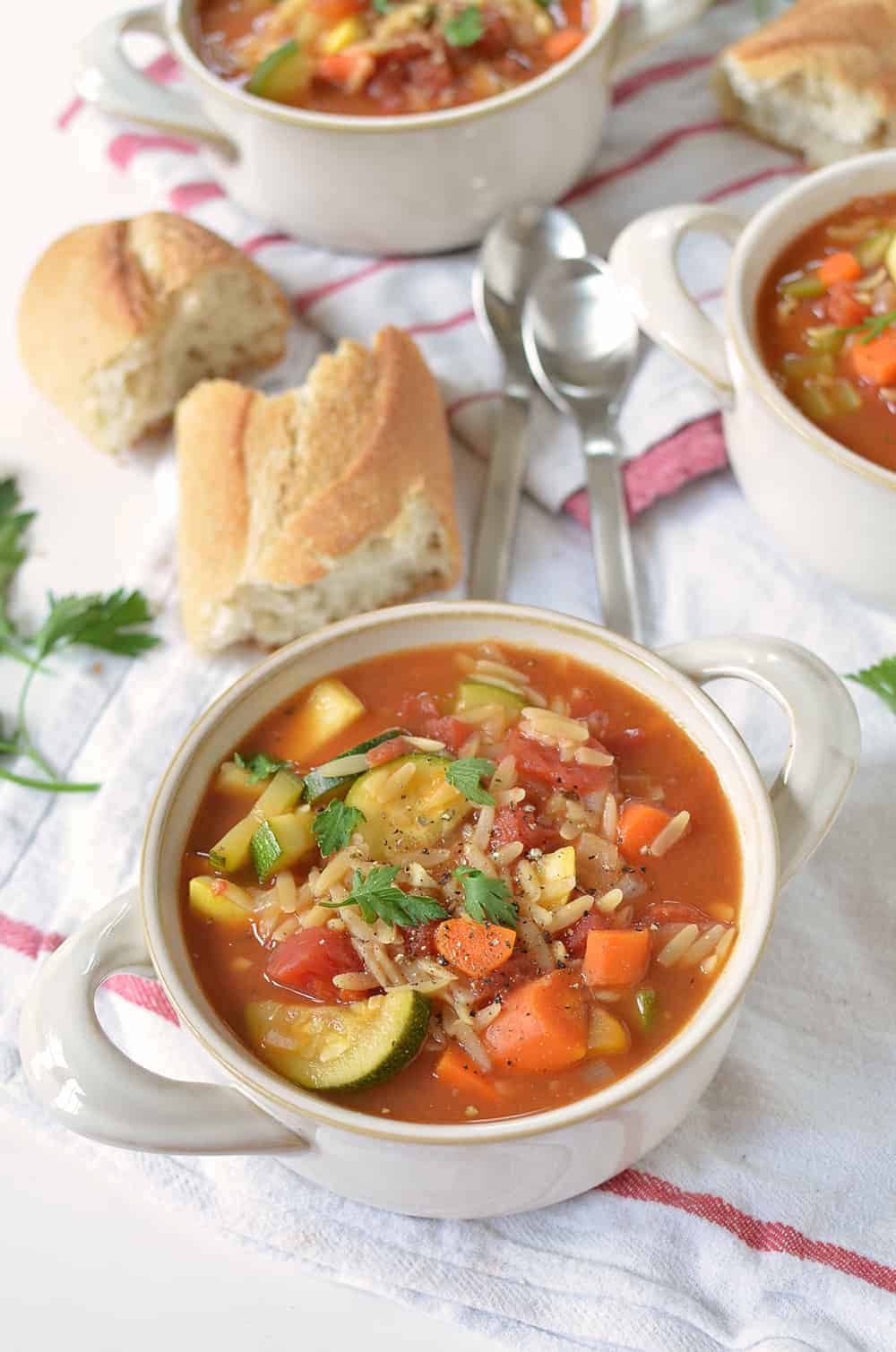 I loved this soup so much that I put a similar recipe in my cookbook. It's packed with lots of vegetables, cute orzo pasta and a flavorful tomato broth.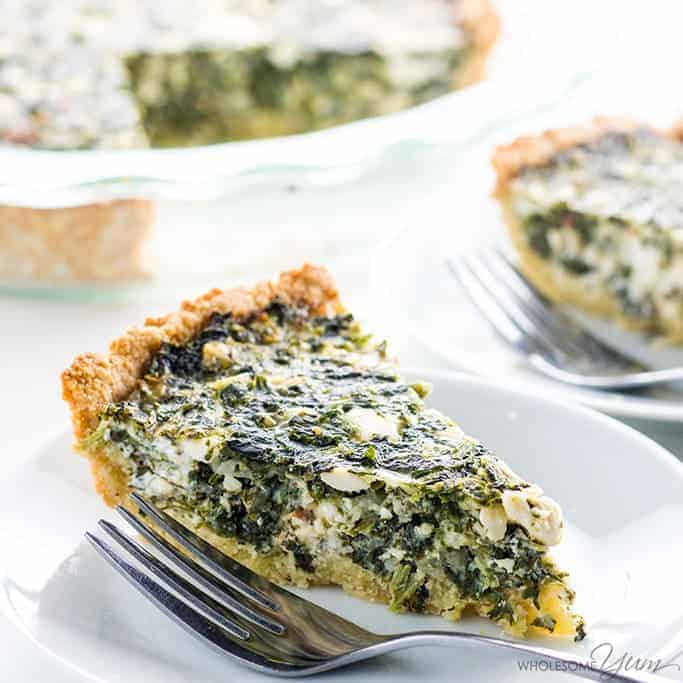 This pie reminds me of spanakopita, one of my favorite comfort meals. This version is packed with yummy cheese and spinach in a almond flour crust.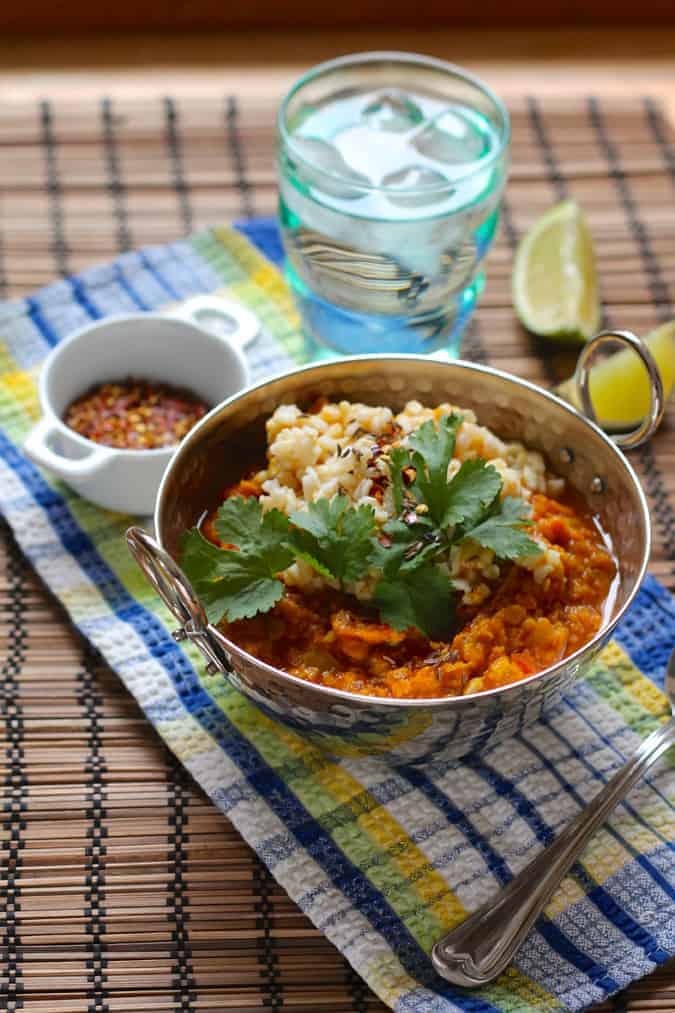 Whenever I gift food, new momma or not, I try and give something that's fairly healthy for the whole family. Usually, that means some type of beans or lentils as they are so good for you and I've found that most people are still unsure on how to use them. This slow cooker red lentil dal is full of flavor, plant-based protein and fiber.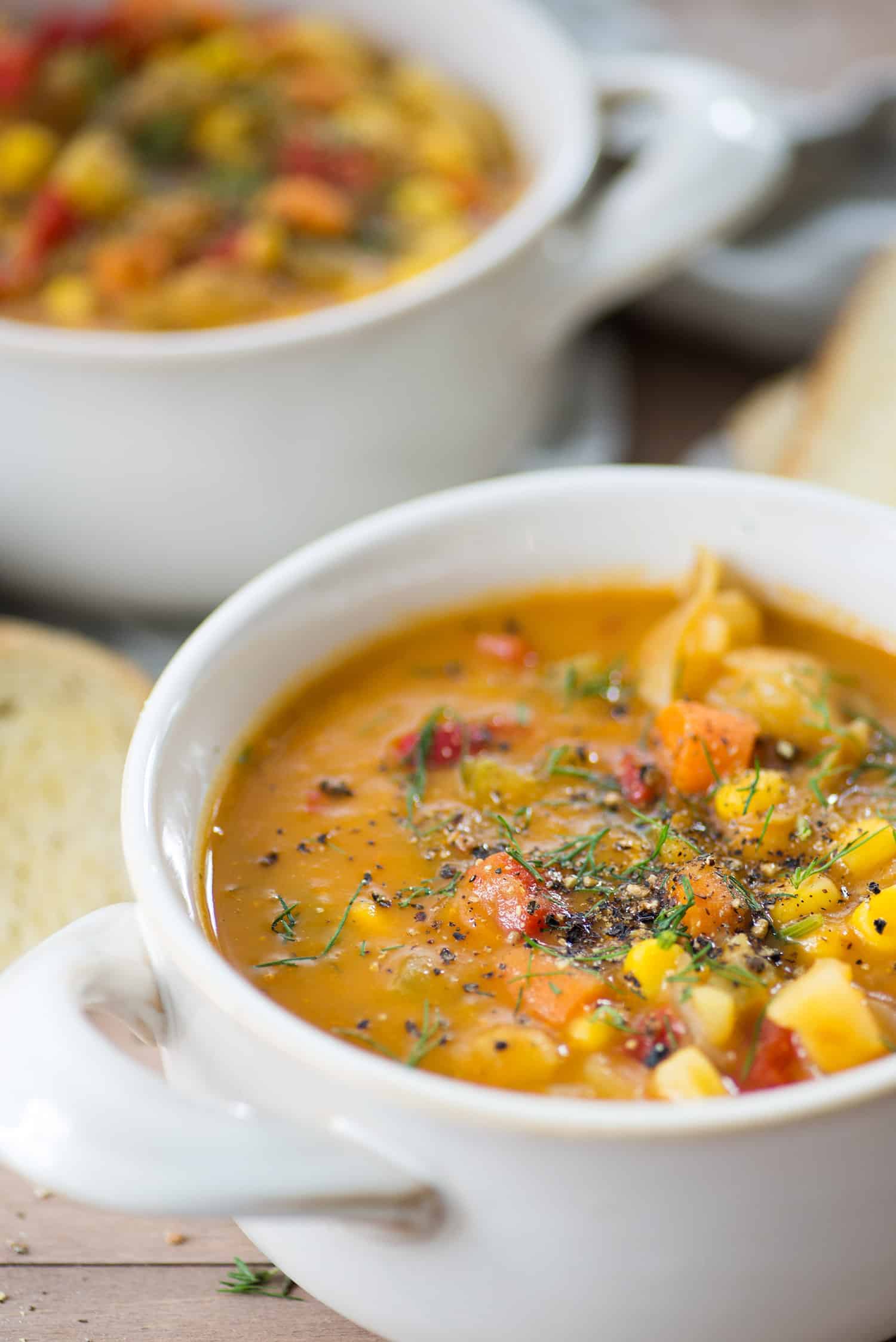 This hearty chowder is so delicious and super thick thanks to partially blended potatoes and vegetables. No cream or butter needed here- just good old fashioned vegetables.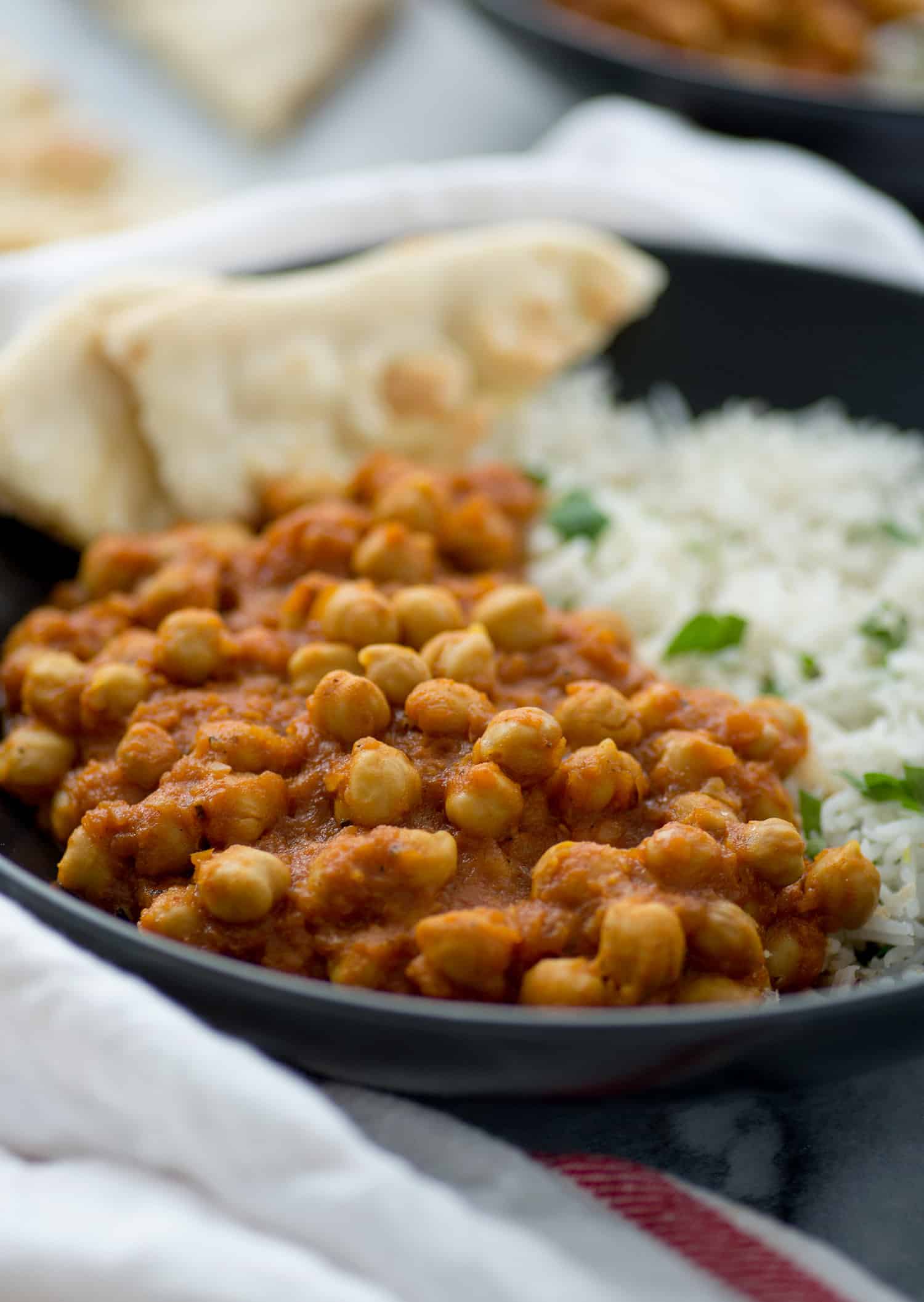 Have you heard of dump meals before? It's the idea that you basically put all of the ingredients for a slow-cooker meal in a freezer-safe plastic bag, then 'dump' the contents into the slow-cooker whenever you are ready. In my mind, I call that genius. While the slow-cooker makes dinner infinitely easier, I love this hack for adding in another layer of easy. This recipe isn't written this way, but could easily be done. Or, make a batch in the morning and walk it over to your new momma friend hot and ready to go for dinner. Either way, you are going to love this recipe.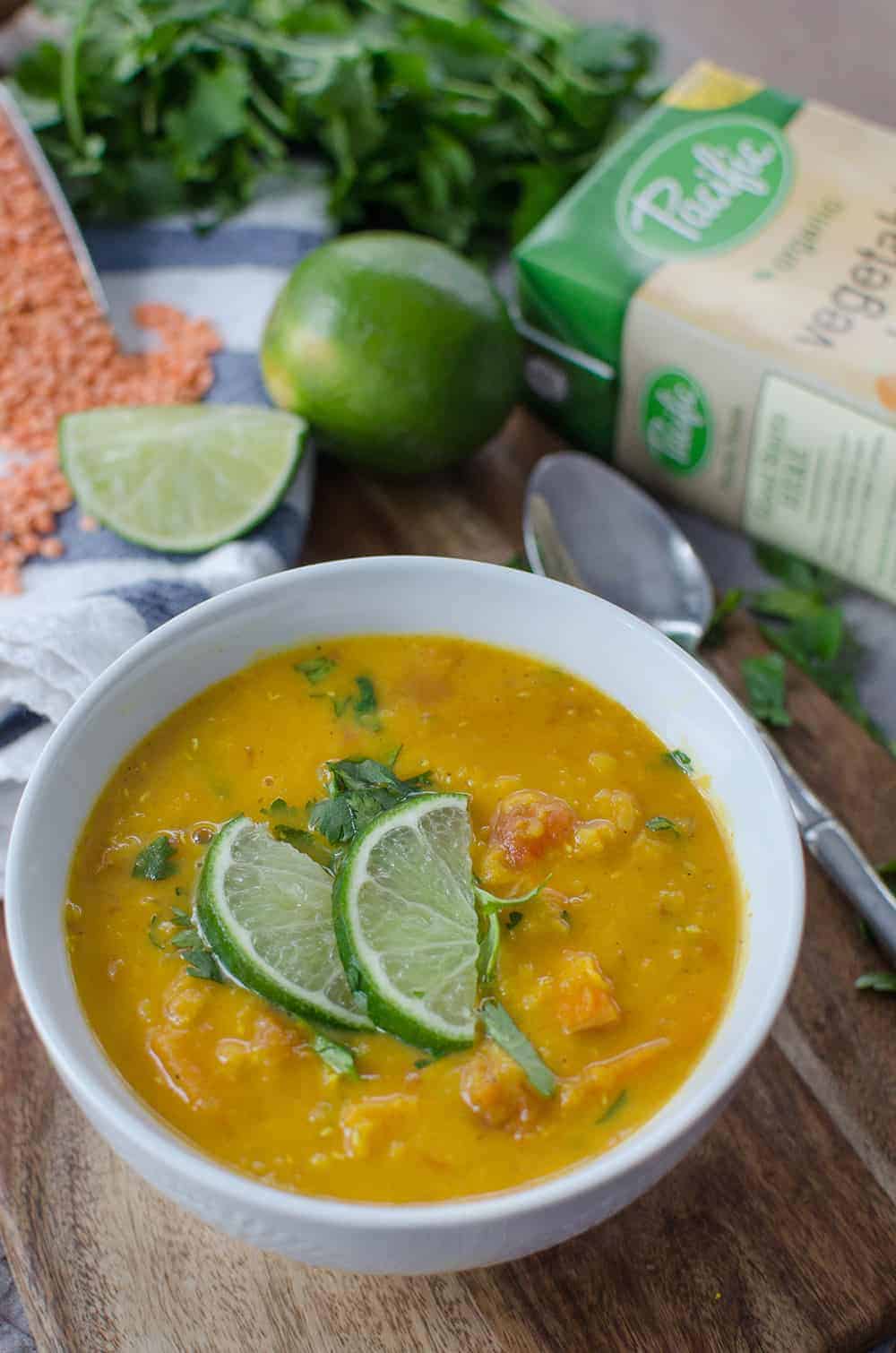 Are you sensing a theme here? Lentils make a great meal for just about anyone, new moms included. This version contains red lentils in a fragrant curry broth. (P.S.- I loved this combo so much, I made a similar recipe a few years back.)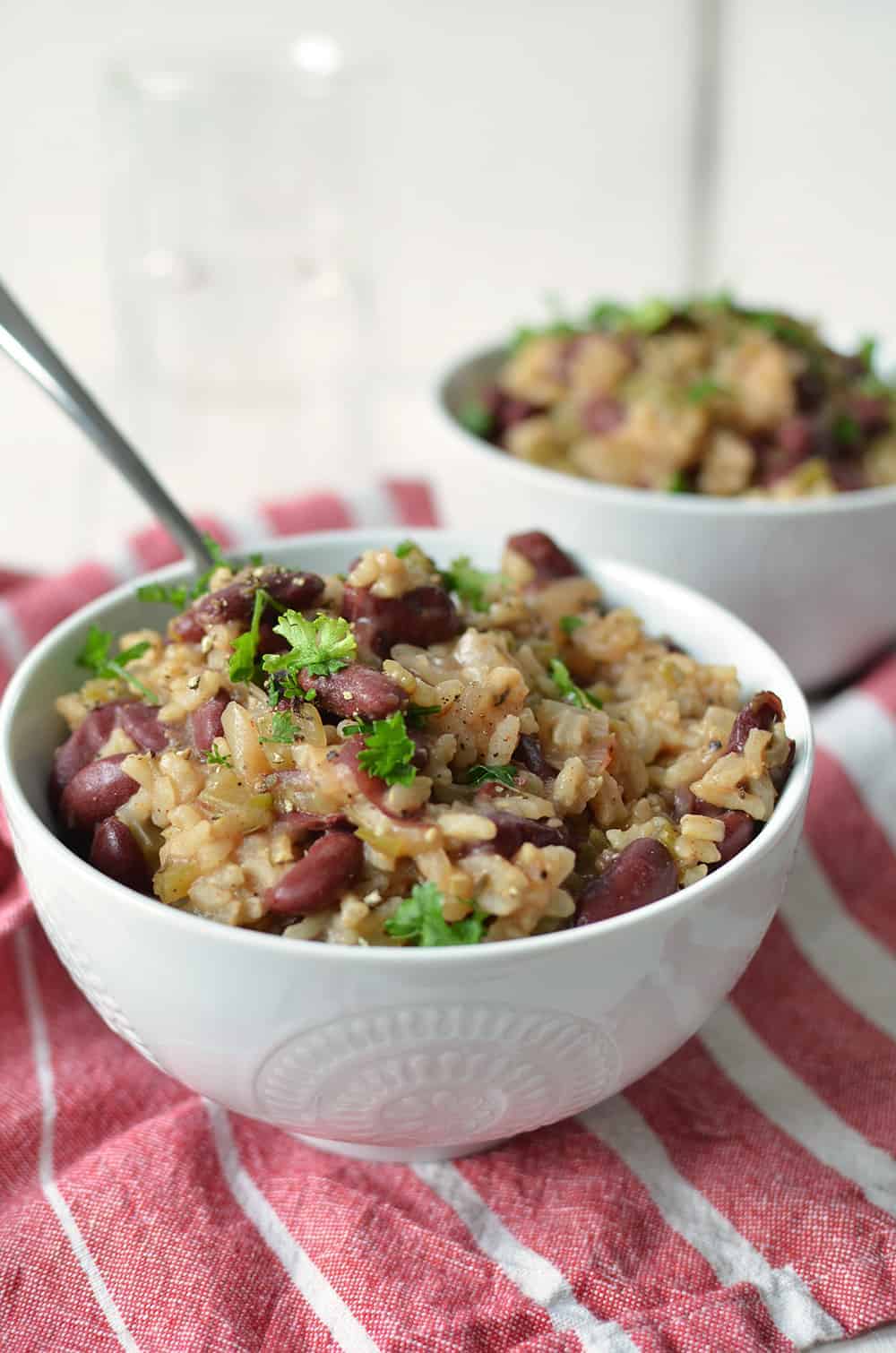 You all love this recipe! Another slow-cooker meal that could easily transform into a 'dump' version. Kidney beans and rice in a super yummy sauce.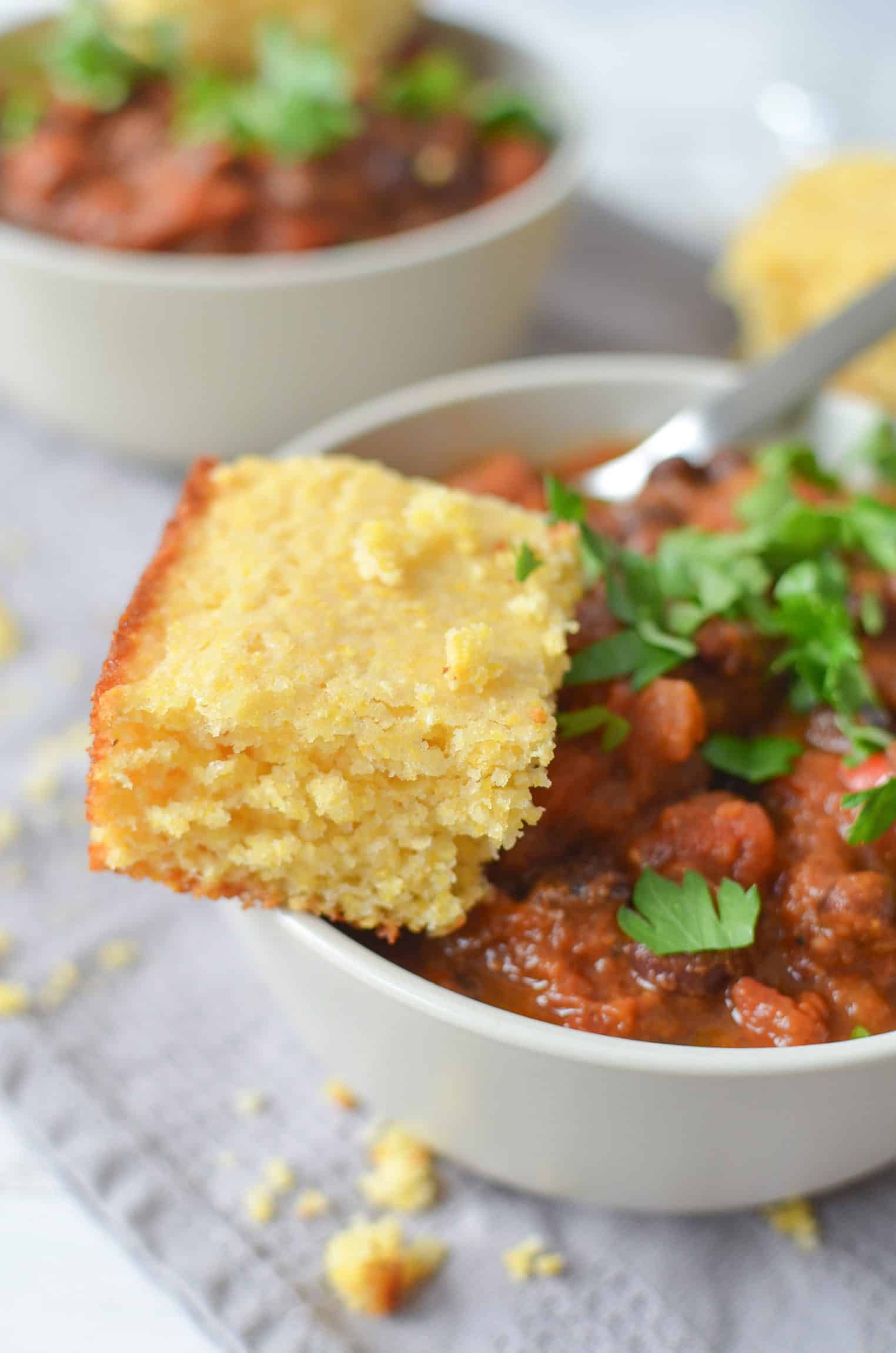 Chili is amazing, so I'm not limiting how many I put on this list. This version is perfect for Fall, made with black beans and pumpkin puree.